Stanner Alumni Reunion –

PHOTOS NOW AVAILABLE!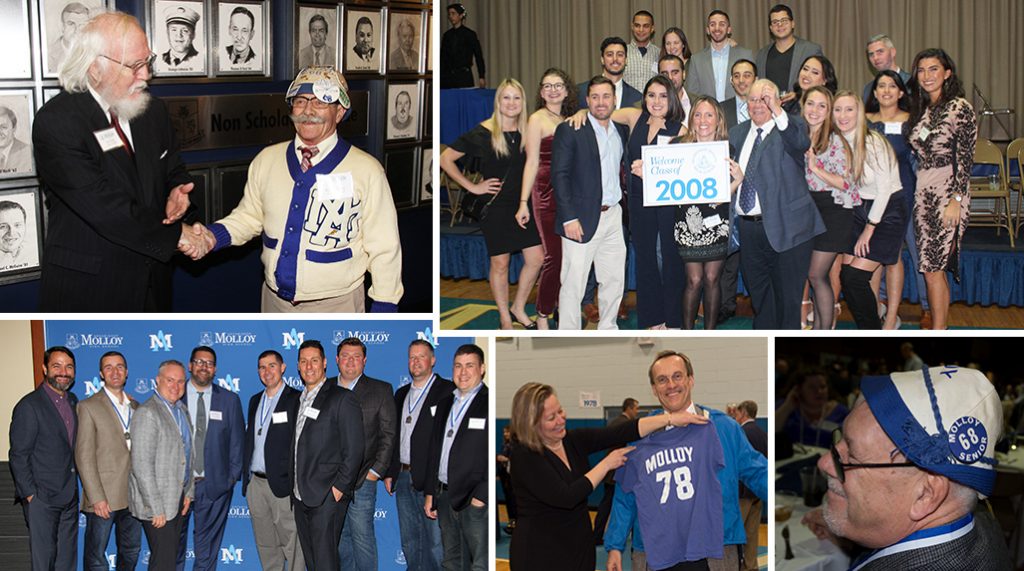 We are excited to announce that photos from this year's Stanner Alumni Reunion on November 3rd are now available. This year's reunion marked anniversaries for classes ending in 3 and 8, including the 50th "golden" anniversary for the Class of 1968 and the 25th "silver" anniversary for the Class of 1993. Over 550 alumni and guests were in attendance to celebrate this very special evening. Click the button below to visit the full gallery on Facebook. Note that the gallery is public, so even if you do not have a Facebook account you can still view all of the photos. For those who do have Facebook, we invite you to tag yourselves and your friends in the photos!
Special thanks to our photographers: Frank Bailey '75 (Delmar Studios), Katie Giustiniani '12, Isabella Fazio '19, and Joe Sommo '03.
SAVE THE DATE! The Stanner Alumni Reunion for classes ending in 4 and 9 will be held on November 2, 2019 at Molloy!
---
2018 Walkathon Supports More "Cool" Classrooms
Walkathon & Zumba photos by Victoria Higuera. WTC Walk photos by Joe Sommo '03.
In support of our 2018 Walkathon, students raised money to increase the number of "cool" classrooms around school. This past summer, air conditioning was installed in 11 classrooms thanks to funds raised through the 2017 Walkathon. The split cooling system, which utilizes two eight ton units on the roof, are concealed in the classroom ceilings and provide cool air on those extra warm days. Funds raised through our latest Walkathon will allow the next phase of the project to move forward, as up to 18 more classrooms have been targeted for A/C installation during summer 2019. The first round of installations was a great success, as students and teachers reported being much more comfortable, particularly during the hot stretch we experienced in September.
Walkathon day is a great opportunity for students to show their school spirit. While juniors and underclassmen participate in the main walk around Briarwood, seniors have several alternative activity options. These include Zumba, the Gameathon, and the World Trade Center Walk. The WTC Walk (pictured below, first two photos in gallery), led by Mr. Chris Dougherty '91, is an 11+ mile walk from Molloy to the World Trade Center in honor of Br. Leo Richard. The SMILE founder was known to take long walks and engage in deep conversations, and he is said to have participated in his own WTC walks. This journey in honor of Br. Leo is a memorable experience, and one that many Stanners remember fondly years later (as we heard from the great feedback on our social media posts!).
On behalf of the administration, faculty, and staff of Molloy, thank you to all of our students and their families for supporting this year's Walkathon. Thank you to Ms. Liz Murdocca and all faculty members who coordinated the day's many events.
---
Rizzotti '04 Inducted into Manhattan College Athletic HoF
Links: Minors Stats | Manhattan College Bio | Matt Rizzotti Video Interview
Congratulations to the Stanner Alumni Center's own Matt Rizzotti '04, who was inducted into the Manhattan College Athletic Hall of Fame on Saturday, November 10th. The event took place at Manhattan College and featured special guest Hon. Raymond W. Kelly '59, who also attended Manhattan. Matt, an alumni development officer at Molloy, was an outstanding first baseman for Molloy and Manhattan College. After Manhattan, Matt went on to enjoy success at the pro level, advancing to AAA Lehigh Valley in the Philadelphia Phillies organization. Matt also played in the Minnesota Twins and Oakland Athletics organizations before retiring from professional play in 2012. In six minor league seasons, Matt achieved a career .289 batting average, 630 hits, 73 home runs, 289 runs scored, and an .852 OPS. Matt's credentials as a Manhattan College Jasper include a .367 average with 205 hits, 29 home runs, 151 runs, 143 RBI and a .616 slugging percentage while winning All-MAAC honors all three years. He was also a key contributor during the team's NCAA Regional run in 2006. That team was inducted into Manhattan's Athletic Hall of Fame as a group three years ago. Congratulations, Matt!
---
Varsity XC Wins 1st CHSAA Intersectional City Title Since '75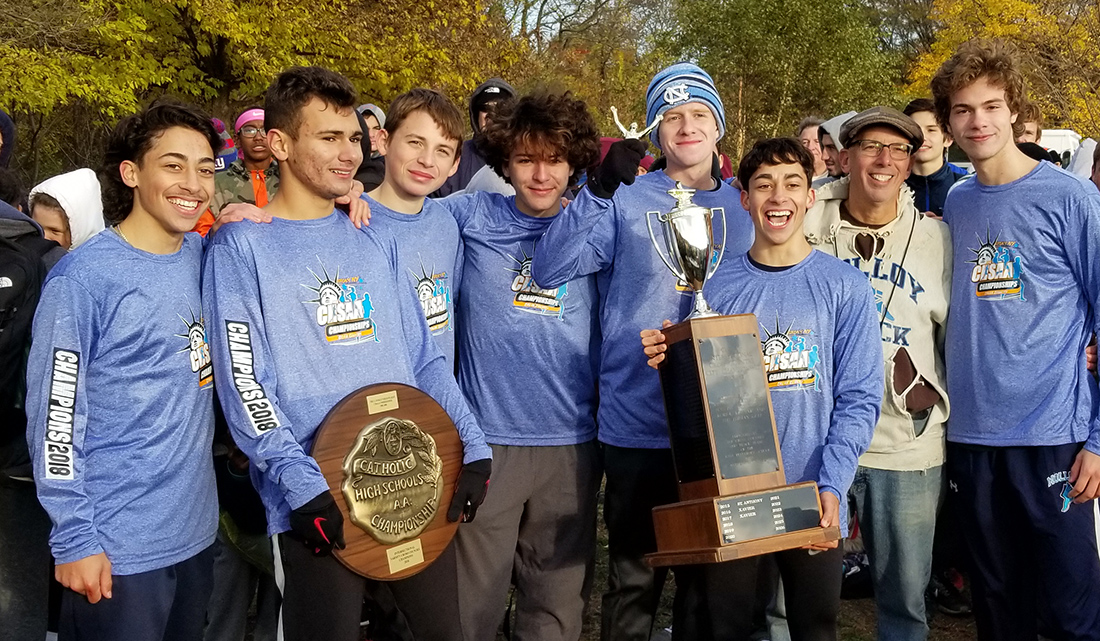 Links: CHSAA XC Results | CHSAA XC Photos | Alumni Race Results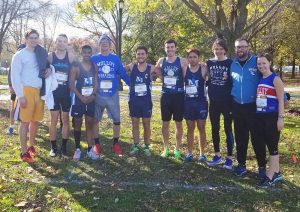 Congratulations to the boys varsity cross country team, who captured the CHSAA Intersectional City Championship at Van Cortlandt Park on November 10th. This is Molloy's first time winning this championship since 1975. The Stanners turned in a total group effort, led by their top three finishers James Loeffel '19 (13.04.20, 4th Overall), John Ostling '19 (13.31.00, 12th Overall), and John Loeffel '19 (13.33.20 (13th Overall). No Stanner finished lower than 41st place out of 117 total runners. Molloy as a team achieved 61 total points with an average time of 13:28. The second place team, Monsignor Farrell, accumulated 94 points, meaning Molloy separated itself by a wide margin of 33 total points.
As for our alumni runners (pictured right), Molloy finished second overall behind Xavier High School. Molloy's top three individual performances belonged to Branden Warders '14 (13.59.50, 6th Overall), Tyler Bay '11 (14.03.15, 7th Overall), and Patrick Goldberg '13 (14.47.75, 11th Overall). Alison Brennan '08, Molloy's lone alumna team member, finished 36th out of 67 with a time of 18.57.15.
---
Mr. Santos & JV Softball Team Run Successful Shoe Drive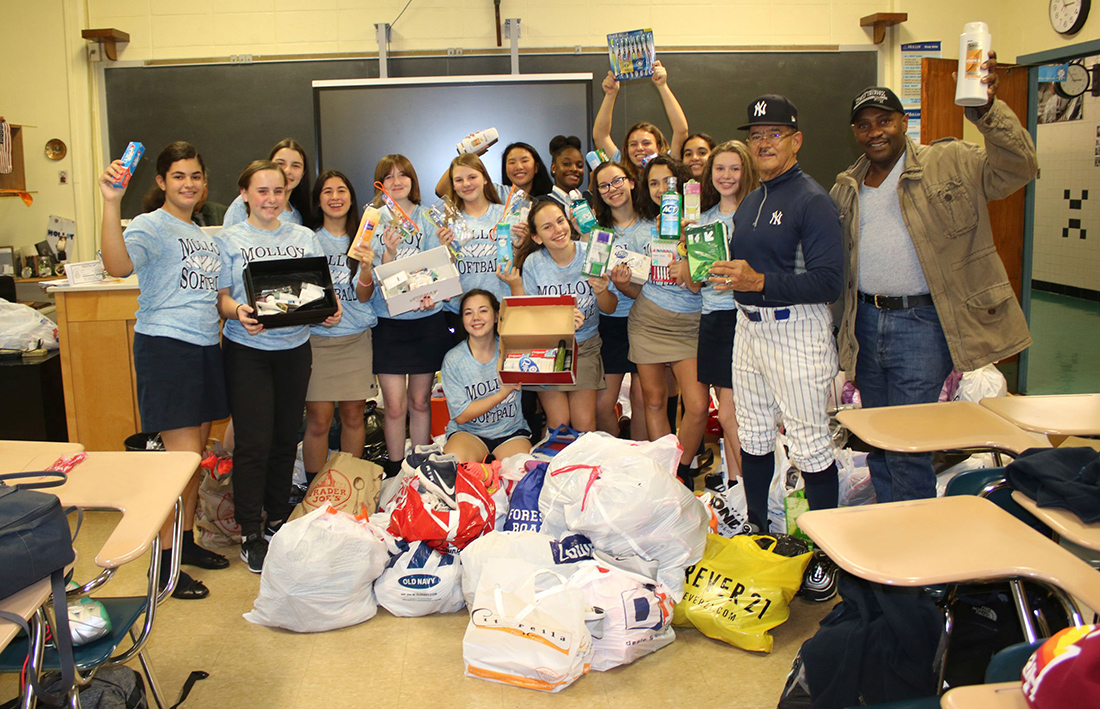 Thank you to Mr. Lou Santos and his JV softball players and students, who collected over 500 pairs of shoes, as well as medical and toiletry products, for people in need. Dr. Cesar Presbott, an area scout with the New York Yankees, visited Molloy to accept the donations. Mr. Santos and his JV team and students have run this drive for many years, but this year may represent the largest pile of donations we've seen to date. Great job, Stanners!
---
Comp Sci Department Hosts LIU Post's Prof. Malinowsky
by Ms. Edit Boral
On October 19th, Molloy's Computer Science Department hosted LIU Post's Computer Science Department Chair, Professor Christopher Malinowski, who gave a lecture on robot and drone behavior to AP Computer Science and Robotics students.
The lecture's focus was robot locomotion and how to develop capabilities for robots to autonomously decide when and where to move. Prof. Malinowski also stressed the importance of data structure algorithms in robotics. These algorithms are used in sensory information processing, motion planning, localization, and mapping.
Furthermore, Prof. Malinowski discussed his personal experiences with DJI's Phantom Drones and how to use a drone model in a video game development environment such as the Unity Game Engine. During the class, students could test his Anki "Vector" robot and play a robot racing game.
Prof. Malinowski's visit is part of Molloy's collaboration with LIU Post's High School Scholars Program. In this program, robotics students earn college credits while in high school. Prof. Malinowski's next visit will be in December.
---
A Quick Note from AP Bio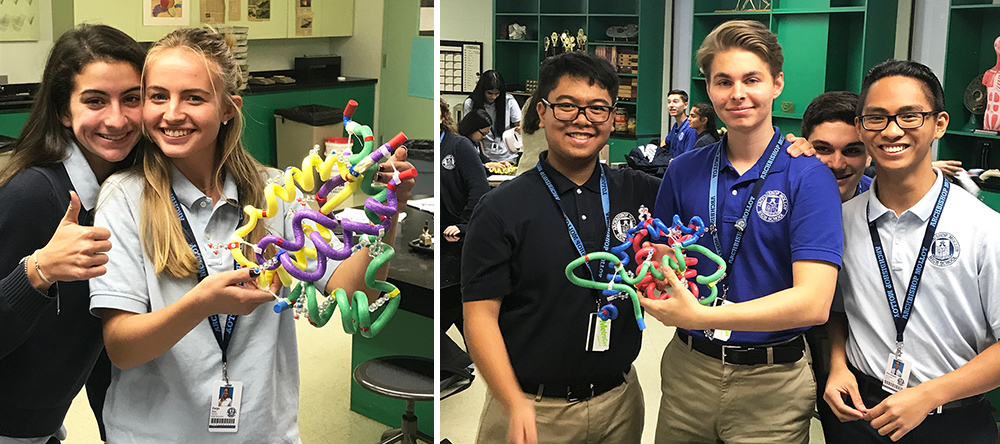 Mr. Eric Stolze '86 shared two great photos from one of his recent AP Biology classes. Pictured: the seniors show off the hemoglobin models they built during lab. That's a lesson that'll get the blood flowing!


Thanksgiving Liturgy & Alumni Reception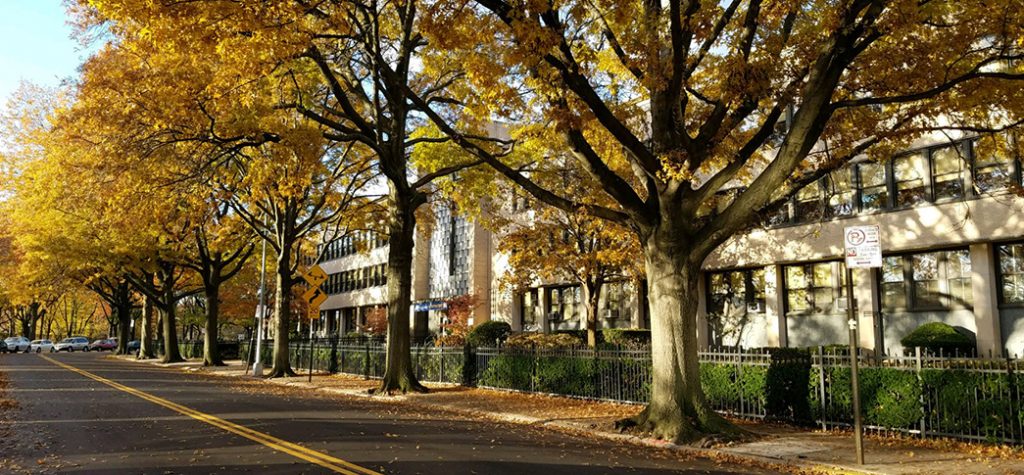 When: Wednesday, November 21, 2018
Where: Molloy's Jack Curran Gym & Student Cafeteria
Who: Alumni, Family Members & Friends
Alumni, family members, and friends are invited to join us on Wednesday, November 21st as we celebrate our annual Thanksgiving Liturgy in the Jack Curran Gym. Following our Liturgy, all alumni and guests are invited to enjoy a light reception featuring cookies and hot chocolate in the student cafeteria. Faculty and staff have also been invited to join us at the reception to help welcome our alumni home. Please note the following schedule of events when making your plans for the day:
10:00am – Suggested arrival for alumni, family members & friends.
10:45am – Thanksgiving Liturgy begins.
12:00pm – Alumni/Guest Reception in cafeteria.
---
Stanner Players Present: The Christmas Carol
December 6th @ 2:00 PM (Private Showing, Students & Faculty Only)
December 7th @ 7:00 PM
December 8th @ 7:00 PM
December 9th @ 2:00 PM
Where: Molloy's Ralph DeChiaro Theater
More Information: stannerplayers@gmail.com
This December, the Stanner Players Present: The Christmas Carol, based on the writing of Charles Dickens. The Players will tell the timeless tale of Ebenezer Scrooge (Chè Negron '19), a man who is overwhelmed with bitterness on Christmas Eve, and the Ghosts of Christmas Past, Present, and Future who attempt to show him the error of his ways. Click the button above to visit the event page and reserve tickets. Note that the December 6th performance is open to students and faculty only. All other performances welcome all members of our community.
Tickets can be reserved by clicking the button above. Reserved tickets must then be purchased at the door. Email the Stanner Players using the email above for more information.


Kilianski '06 Finding Success with "Sweet" Small Business
Caroline Kilianski '06 has been working in a military and commercial aircraft manufacturing company in NYC for a number of years, but Caroline recently revealed to The Beehive that her true passion is….beekeeping! Caroline became the CEO and founder of Well Beeing Concepts, Inc. in 2014. The company produces and sells honey and aims to educate the public about honey consumption and the threat of bee extinction. Caroline also uses her platform to give back to charities and organizations such as the American Cancer Organization for Breast Cancer Awareness, the American Heart Disease Group, as well as the Forest Hills Volunteer Ambulatory Corps., and the NYC Punishers LEMC.
As far as their honey goes, Well Beeing Concepts, Inc. uses no artificial flavors, colors, sweeteners, or hydrogenated fats, and holds itself to the highest production standards. This means that the use of pesticides or fertilizers is substituted with the use of carnivorous insects and transistor radios. One more interesting note: Well Beeing's honey is produced and harvested using rooftop hives in Maspeth, Queens. (Photos courtesy of Caroline Kilianski and PhotozNYC)
Learn more about Caroline and her "sweet" small business at wellbeeingconcepts.com.
---
Class Updates
After celebrating the Class of 1968's 50th anniversary at the Stanner Alumni Reunion on November 3rd, Jack Martinelli '68 shared his class' group prom photo, which was taken at The Astorian Manor on May 10, 1968. Thanks, Jack!
---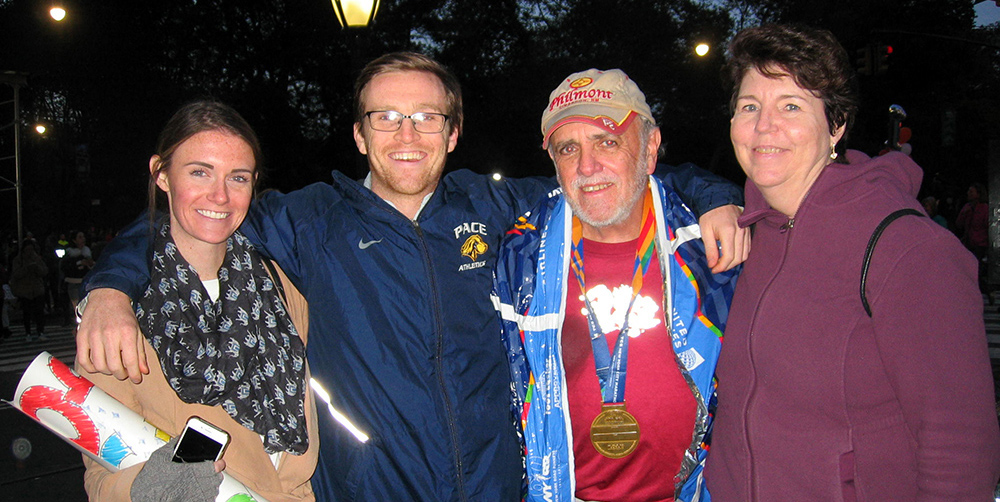 Congratulations to Jim Mahony '74, who completed his 37th consecutive NYC Marathon on November 4th with a time of 5:59:57. Pictured at the finish line is Jim with his daughter, Meghan, his son, Tim, and his wife, Ginny. Jim also reports that his classmate Don Chung '74 finished the Marathon with a time of 4:03:00.
---
Check out these great Moses Brown '18 highlights from a recent game vs. Purdue Fort Wayne, courtesy of the Frankie Vision College Basketball Channel on YouTube:
---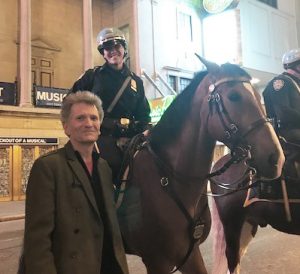 English and journalism teacher Mr. Charley McKenna recently bumped into Lauren (Diffendale) Howard '04 after he had just seen a performance of American Son at the Boothe Theater. Lauren is a member of the NYPD's Mounted Police Corps.
---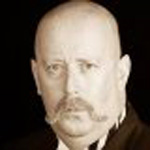 Paul Galbraith '74 recently semi-retired, but he is now working part-time on weekends at the West Point Visitor Center. Paul invites any Stanners interested in West Point history to come up for a beautiful day in the Hudson Valley and say hello. "The exhibit at the Visitor's Center shows a day in the life of a cadet from day one through their 47 months until graduation," explained Paul. "The West Point Museum is next door and houses a large exhibit of military equipment and the history of the West Point experience." Entrance to the museum is free, while tours on base are at a nominal cost. Congratulations, Paul! | More Info



Please pray for the repose of the soul of Jessie Sledzaus, wife of Marty Sledzaus '64.

The Beehive must retract a note that was temporarily published in the November 6th issue. The note stated that Christian Prestigiacomo '85 had passed away. The Beehive is relieved to report that Christian is in fact alive and well. The Stanner Alumni Center apologize to Christian, his family, and friends for publishing incorrect information, and for any harm or confusion that may have been caused. We thank Christian for his kindness and understanding in the matter.

— Joe Sommo '03 / Alumni Communications Director / Beehive Editor