Since July 1st, Stanners have responded generously to the call to double their impact by supporting the Stanner Challenge. Your contributions to date have totaled $17,000! In doing so, your gift has been matched, meaning Molloy has received an additional $17,000 through the Stanner Challenge thanks the generosity of an anonymous benefactor. This means, in total Molloy, has received $34,000 towards our Fund For Molloy goal so this month!
To give you perspective on this impact, the average needs assistance grant provided to a student and family undergoing extraordinary circumstances is $3,000. Through this Stanner Challenge, Molloy now has the capacity to help an additional 11 students and their families!
While this is a wonderful start, the need to help remains great. With your support of the Stanner Challenge you will enable Molloy to have the resources and ability to help deserving students, and improve the 6 acre campus with critical updates to a 50+ year old facility. Please read more about the Stanner Challenge and how to donate in the graphic below. Again, thank you so much for your generosity.
Non scholae sed vitae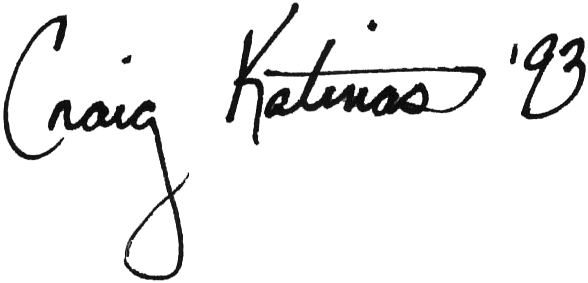 Craig Katinas '93 | Alumni Development Director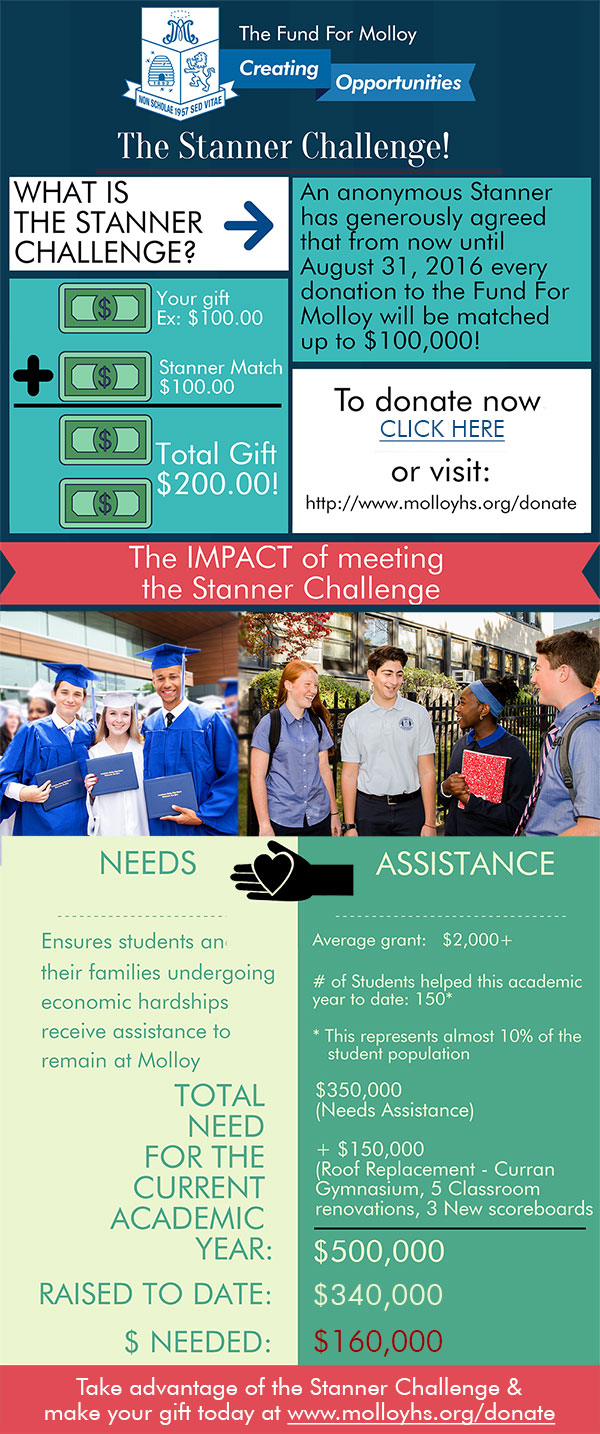 Update Your Address & Email
The Stanner Alumni Center extends a friendly reminder to all members of the community to please keep us up to date on your current mailing address and email address. If you've moved in recent years, or you have changed your email address, please inform Molloy so we can continue to stay in touch with you! We also want to make sure you receive our alumni magazine, Stanner Life, in a few weeks. Email alumni@molloyhs.org with your updated contact information.
Around the School
Renovations Underway on Molloy's First Floor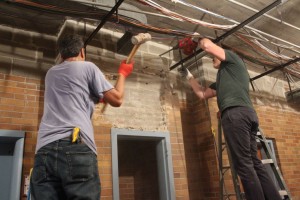 Generous support from the 2015 annual Walkathon is directly impacting the ongoing commitment from Molloy to improve the campus environment and safety of our students, faculty, and visitors. As the school year came to a close, Molloy took the opportunity to have crews break ground to begin implementing these safety improvements. New doors at the Manton Street and Main Street entrances, as well as at the rear entrance opposite the track & field, will close more securely and quietly. They will also feature larger windows to allow for better identification of visitors and for more light to enter the building. The second phase of the door project will see electronic locks installed. Replacing the traditional method of lock and key ensures entrance throughout the multiple access points at Molloy are better controlled, monitored, and secured. This, combined with our state-of-the-art monitoring system throughout the campus, improves our security controls in place.
In addition to the new doors, a few cosmetic changes are also taking place. The lobby on the main floor, near the Manton Street entranc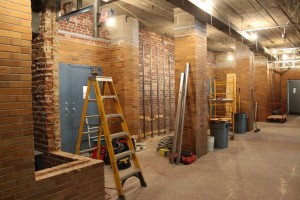 e, is undergoing significant renovations. A new ceiling, floor design, and wall tiling will create a brighter, more welcoming space. A new donor wall will recognize the wonderful generosity of alumni, families, and friends who have made it possible for Molloy to continually improve its facilities and programs while enhancing our school's ability to offer academic and needs based scholarships. We will unveil photos of the finished product this fall.
Finally, several more classrooms will receive upgrades with energy-efficient lighting, acoustic tiles, and new electrical. To date over 30% of all classrooms have been modernized as part of Molloy's strategic capital plan.
We would like to thank the parents and students who helped us reach our most recent Walkathon goal, and to our community for your continued support of Catholic education rooted in the Marist tradition. We welcome our community to visit Molloy and tour these improvements, which you have made possible, during the upcoming school year!
Baseball & Softball All-Stars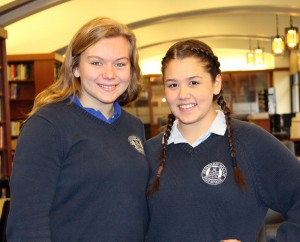 The Tablet Diocesan newspaper has named their 2015-16 All-Star High School Softball and Baseball teams, and several Stanners are among the talented athletes selected. In baseball, outfielder John Herring '17 and pitcher Ruben Jimenez '17 both received First Team honors, while infielder Robert Schmuck '16, outfielder Kevin Linitz '16 (Captain), and pitcher Frank Cerillo '16 earned Second Team honors. In softball, infielders Camille Sears '16 (pictured left) and Jessica Hickey '17, outfielder Stephanie Leyden '16, and catcher Victoria Brown '16 (pictured right) all earned "AA" First Team honors. Infielder Nicole DeMaria '16 and outfielders Jamie Durso '16 and Giovanna Bonilla '16 received "AA" Second Team honors. Congratulations to these and all athletes and coaches on another year of great Stanner sports. Read more about these players and their achievements: Tablet Baseball All-Stars | Tablet Softball All-Stars
Jack Curran Memorial Baseball & Basketball Camps
This July, Molloy proudly hosted its annual Jack Curran Memorial Baseball and Basketball camps with great success. Run by Coach Curran for many years, faculty and staff have continued the tradition in his memory. Athletic Director Mike McCleary and several members of Molloy's coaching staff oversee each day of the camp, providing instruction in the basics of baseball and basketball as well as general lessons in fitness and exercise. The camps provide a great opportunity to stay active during the summer months while learning some new moves and making new friends. Several hundred campers were accommodated this summer. For more info visit www.jackcurrancamps.com.
Faculty Updates
Br. Richard Shea Retires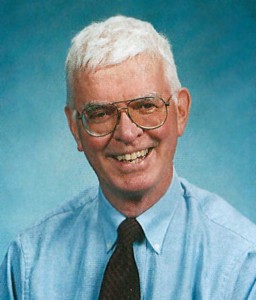 On behalf of everyone at Molloy, the Stanner Alumni Center congratulates one of the hardest working teachers, counselors, and administrators in its history, Br. Richard Shea, on his retirement. Br. Shea entered the Marist Brothers in 1954 with a BA in History from Marist College and an MA in Government and International Studies from Fordham University. He began his teaching career in 1958 at St. Helena High School in the Bronx. In 1965, he moved across the globe to teach at Notre Dame of Marbel in the Philippines, but returned to St. Helena in 1968. He would also teach at Our Lady of Lourdes High School in Poughkeepsie for two years before starting his first tenure at Molloy in 1972. He taught American History for two years before being appointed as Molloy's Principal in 1974. He fulfilled this role until 1980.
Br. Shea's biggest appointment came in 1986, when he was named Provincial. In this role, which he served in for 6 years, Br. Shea visited Marist schools across the US and abroad regularly to observe as well as to work on identifying best educational practices and the most effective ways to connect the ministry of the Marist Brothers with young people. At the end of his term, Br. Shea returned to Molloy for what would be the remainder of his career. He taught for several years as well as served in administration, but in the late 1990's transitioned to the guidance department. In guidance, Br. Shea worked with juniors in groups and one on one to counsel them in academics and advise them on their path to college.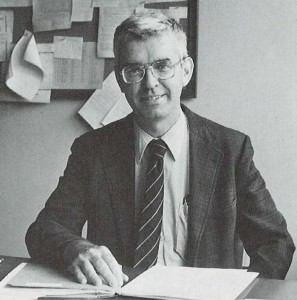 "Br. Shea is one of the most intelligent, well read, conscientious men I've ever met," said Mr. Chris Dougherty '91, current chair of the guidance department. "He is very reflective and thoughtful in the way he teaches and provides counsel. I, like many, have heard him share great gems of wisdom in our conversations over the years." Mr. Dougherty also praised the experience Br. Shea brought to each counseling session. "I often wondered if the kids realized that he had traveled around the world and led the Marist Brothers for a time. He advised so many Marist schools. He really tapped into his wealth of knowledge for the benefit of each student." Br. Shea was also responsible for other important efforts at Molloy, including creating guidelines for special accommodations, which served students who need additional time to complete standardized tests. He was also integral to the junior college guidance class for nearly two decades. "Br. Shea loves counseling, but he also has a passion for Esopus," explained Mr. Dougherty. "He worked many retreats and Freshman Camps since 1992. Maybe all of them. Esopus has always been and remains very important to him." (Pictured: Br. Richard Shea in 1979)
Congratulations, Br. Richard Shea, and thank you for the care you gave each Stanner during your career. Your retirement is certainly well deserved!
Br. John Klein Celebrates 50 Years as a Marist Brother
Former Molloy Principal Br. John Klein celebrated his 50th year as a Marist Brother at the Jubilee Celebration on June 18th. The Mass and reception took place at the beautiful Immaculate Conception Center in Douglaston, New York, and celebrated the 50th, 60th, and 75th anniversaries of nine Brothers. Br. John has had a unique path during his years as a Brother. He entered the Marist Novitiate at Esopus in 1965 where he applied himself for two years. He then taught at Marist College, Saint Helena High School, and Molloy over the next 12 years. He made his official Marist Vows in 1974. Br. John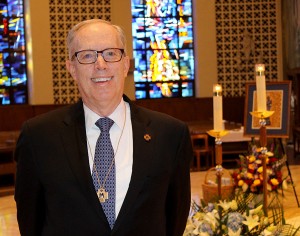 also earned a PhD at Fordham University while working at Marist High School in Bayonne, NJ. He then returned to Molloy in 1980 to serve as Assistant Principal until 1986. He was appointed Principal at the start of the 1986-87 school year and served in that role through 1991.
After concluding his years as Principal, Br. John moved on to serve in a number of administrative roles for the Marist Brothers, including Provincial of the Province of Esopus, President of the Conference of Major Superiors of Men, Delegate & Presenter at the Synod for America, President of Marist High School in Bayonne, and Provincial of the Province of the United States. He also served as a Member of the National Advisory Council of the United States (Conference of Catholic Bishops) and a Member of the General Council in Rome. Currently, Br. John is the Major Gifts and Planned Giving Director for the Marist Brothers' Province Development Office. He is also the Director of ComUnidad Juan Diego in East Harlem, which is a community outreach organization for Latin American Immigrants in the Archdiocese of New York. ComUnidad offers educational support services, English lessons, financial education, social services support, and family education programs for Latin American immigrants and their families. Br. John is also Congratulations to Br. John and to all of the Jubilarians!
Prayers for a Young Alum
The Stanner Alumni Center asks that you please pray for alumnus Sean Harrison '11. Sean was involved in an auto accident last weekend. He is currently recovering in hospital.
Upcoming Events
Robert Scandole Scholarship Fundraiser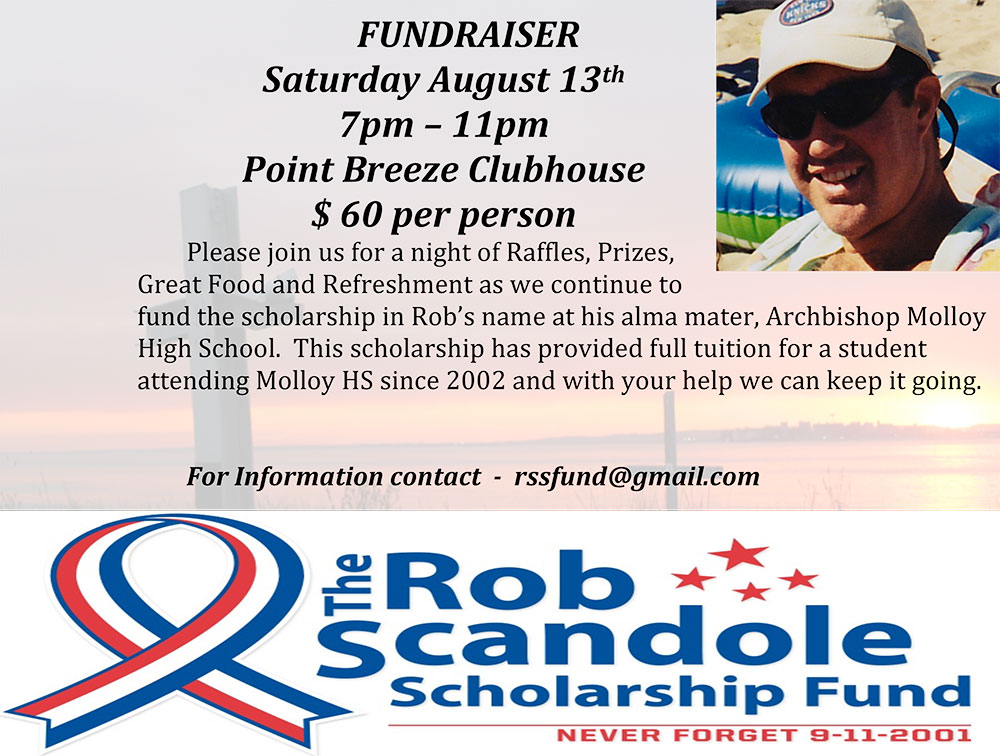 Stanner Alumni Reunion - REGISTER NOW!
When: Saturday, November 5th, 2016
Where: Archbishop Molloy High School
Who: Classes of 1946, 1951, 1956, 1961, 1966, 1971, 1976, 1981, 1986, 1991, 1996, 2001, 2006, 2011
Admission: $100 per person | $150 w/spouse or date
Discount for Class of 2011: $50 per person
Discount for Class of 1966: Complimentary for you w/spouse or date
Contact: Matt Rizzotti | mrizzotti@molloyhs.org | (718) 943-3186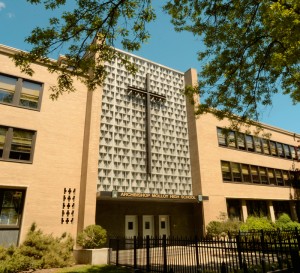 The Stanner Alumni Reunion for class years ending in 1 and 6 is set to take place here at Molloy on Saturday, November 5th. The Reunion is a wonderful opportunity to reconnect with your alma mater, rekindle old friendships, and make new ones with classmates and teachers alike. We will be celebrating many milestones, including the Class of 1966's 50th "Golden" Anniversary, and the Class of 1991's 25th "Silver" Anniversary. Your admission includes dinner, dancing, dessert, and open bar. More info about the evening's schedule, valet parking, and online registration can be found on your class event page at www.molloyhs.org/events.
We are looking for class agents to act as representatives for each class celebrating their reunion! Class agents are volunteers that work with the Stanner Alumni Center to actively spread the word about the reunion in an organized effort to recruit classmates. We are not always able to reach every alumnus with an invitation, so that's where you come in! If you're interested in acting as a class agent and helping Molloy make this the best reunion it can be, or if you have any other questions, please contact Matt Rizzotti via the information above.
Baseball Alumni Reunion - REGISTER NOW!
When: Saturday, September 24, 2016
Where: Archbishop Molloy High School
Who: All Former Baseball Players & Families
Admission: Alumni $50 (online) | Family Members $25 (pay at door) | Kids Under 12 Free
Contact: Matt Rizzotti '04 | mrizzotti@molloyhs.org
Event will take place rain or shine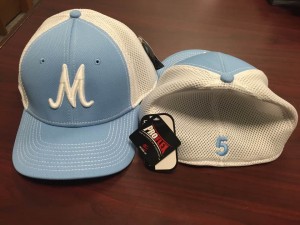 A reunion for Molloy's Baseball Alumni is set for Saturday, September 24th! All former baseball players and their families are invited to come out to Molloy for a great day that includes a Varsity baseball game (10:00am), a tailgate BBQ (11:30am), and an alumni softball game on Stanner Field (Time TBD). The hat pictured to the right, which pays tribute to the late Jack Curran, will be available for purchase at this event. Other new clothing items will also be sold. Your ticket includes lunch, beverages, and a Molloy T-Shirt (for Alumni). Please share this information with your former teammates and help us get a great turnout. Contact Matt Rizzotti '04 for more info.
Andrew Harvey Memorial 5K Fun Run – REGISTER NOW!

When: Sunday, October 2nd, 2016
Mass Start: 8:00am
5K Race: 9:00am
Entry Fee: $20 per person
Where: Archbishop Molloy High School
Who: Molloy Community
Contact: Frank Gambino '74 | fgambino@molloyhs.org
We invite all members of the Molloy community to participate in our annual Andrew Harvey Memorial 5K Fun Run this fall. The 5K race will take you through the streets of Briarwood, ending with a lap around Molloy's track. Cake, rolls, orange juice, coffee and other refreshments will be offered to all runners and guests after the race. Top times and top finishers in each age group will be awarded with medals. All runners will receive our 5K t-shirt as well! Register online via the link above or download a flyer to mail in addressed to: Archbishop Molloy High School: ATTN: Frank Gambino, 83-53 Manton Street, Briarwood, NY 11435.

Paul Ba

ilo '83 has completed his PhD from the International School of Management. He also holds Master of Business Administration (MBA) and Master of Social Work (MSW) degrees. Paul is Vice President of Global Digital Innovation & Emerging Payments / Marketing Strategy at MasterCard International.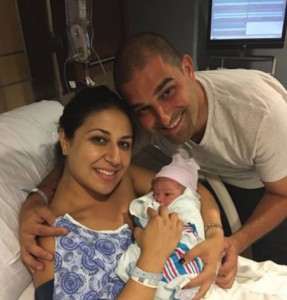 Mark Torossian '01 and wife Stephanie welcomed their son, Mason J. Torossian, to the world on July 17th at 6:07am. Mason weighed 6lbs 3oz and was 19.5 inches. All are doing well in the days since. Congratulations Mark and Stephanie!
From Briarwood to Europe, Africa, the Middle East, & Everywhere In Between
Gianni Iurassich '80 is a retired 23-year veteran of the U.S. Air Force. He served as an officer and is currently employed as a US Army civilian based in Italy. In the fall of 1980, Gianni was attending Manhattan College when he decided to join the Air Force Reserve Officers Training Corps. It allowed him to help pay for college while pursuing a military training program which produces commissioned military officers. He eventually graduated from Manhattan College with a degree in engineering. "I ended up at Wright-Patterson Air Force Base in Ohio. It broadened my horizons," said Gianni. While there he worked as a program manager and a project officer, applying his engineering background while working with contractors on new equipment destined for military aircraft.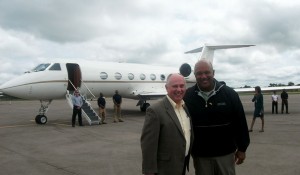 As the Cold War ended, Gianni cross-trained into the intelligence field. "That's where I got operational experience. In other words, I commanded a large group of people that had to meet strict operational mission requirements. I got leadership experience, and it eventually landed me back in Italy – where I was born and also where I met my wife." While in Italy he was reassigned back to Wright-Patterson AFB to work on aircrew training systems for C-17 transport jets and F-22 stealth fighters. After four years, another job opened– this time in Naples, Italy with NATO. Gianni moved to Naples in 1997 with his wife and two young children. He later deployed to Bosnia and became involved in the Kosovo conflict. (Pictured: Gianni Iurassich '80, left, with Major General Darryl Williams in Cameroon, Africa)
Gianni would eventually remain in Europe, but in between his assignments he traveled to Afghanistan, Croatia, Germany, Turkey, Israel, Serbia, Kyrgyzstan, Kenya, Uganda, Rwanda, Tanzania, Senegal, Cameroon, Gabon and Malawi – just to name a few countries. "I remember learning at Molloy that Malawi was a small country in Africa. Br. Richard Shea pointed to it on a map during class and said that the Marist Brothers were operating a school there. I never believed that I would end up in Malawi many years later!" It was in Germany that Gianni became involved with Security Cooperation programs, which build relationships with allied nations while promoting US goals and interests. "In this program we help US partner nations to extend their capabilities of self-defense and offer training and equipment to support peacekeeping and coalition operations. This includes providing military-sponsored humanitarian assistance with medical training and construction projects that protect innocent civilians and save lives."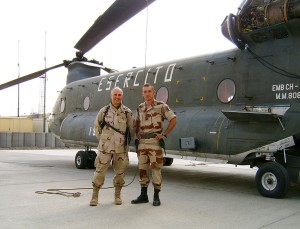 Now as an Army desk officer in Vicenza, Italy, Gianni works with countries in eastern Africa that contribute troops to the African Union Mission in Somalia as well as Central African countries countering the threat posed by Boko Haram. "Our mission is to train and prepare peacekeeping troops there to be able to better defend themselves while they maintain the peace and protect civilians," explained Gianni. (Pictured: Gianni with Major Mafei of the French Army at the Kabul, Afghanistan Airport in 2005)
Speaking of Molloy, Gianni expressed much praise. "The fundamentals I learned at Molloy left me with a strong foundation of morality and ethics, which is extremely important when working for the US Government while deployed in difficult circumstances. Also, 'Non scholae sed vitae' is one of the most beautiful mottos I've ever come across. Those words have stayed with me." Gianni also expressed his thanks to the Stanner Alumni Center for continuing to remember all Molloy veterans who have served or given the ultimate sacrifice in defense of our nation.