Ways To Give To Molloy This Christmas Season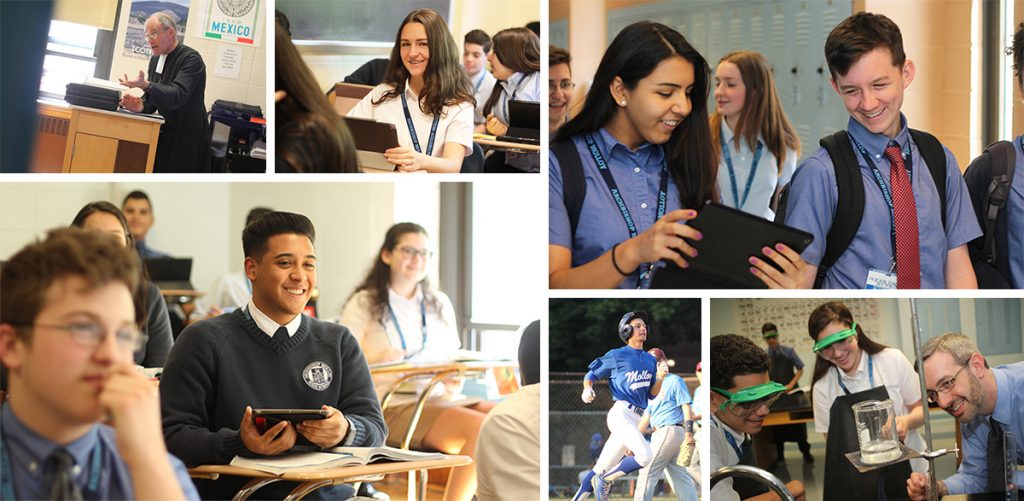 Throughout the year, Molloy is blessed by the philanthropy that our Stanner community provides. Your support impacts every facet of our campus and allows our school to say "yes" to capital upgrades, innovative programs, research projects, and exciting hands-on learning opportunities. We are truly grateful for your charity. THANK YOU.
During the Christmas season we receive a number of calls regarding a variety of giving options such as IRA rollovers, stock and security transfers, and how to designate Molloy in one's estate planning. To help you and your professional advisors, we have created a "Donor Information" page on our website. There you will find information to help you learn about multiple giving platforms and their advantages, and to determine which can best benefit you, your loved ones, and Molloy.
Should you ever have any questions please reach out to the team in the Stanner Alumni Center at 718.441.9210 or alumni@molloyhs.org.
We thank you all for what you have done and continue to do to help our school continue to grow and flourish in the Marist tradition.
Non scholae sed vitae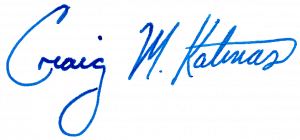 Craig Katinas '93 | Alumni Development Director



First Recipient of Karina Vetrano Memorial Scholarship Speaks With The Beehive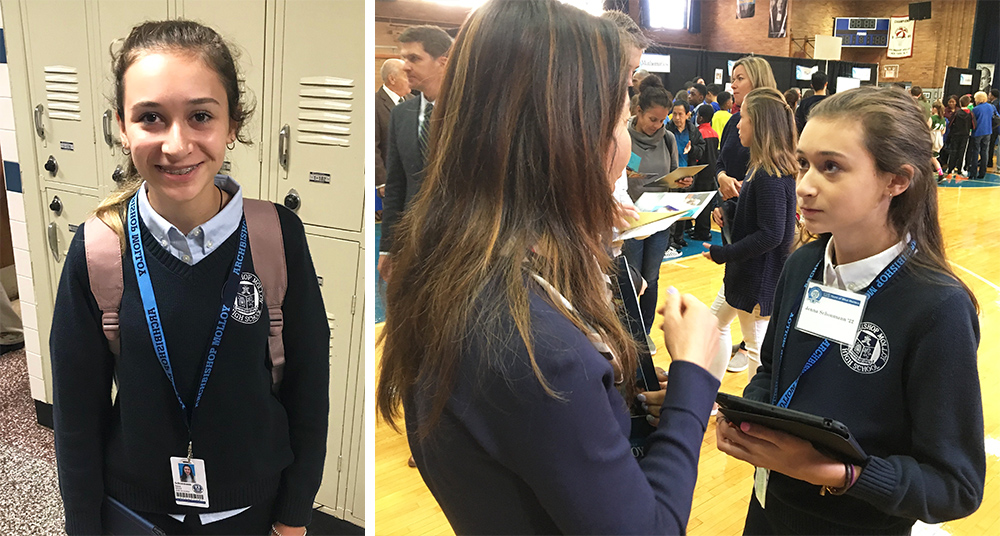 In June, Molloy announced the first recipient of the Karina Vetrano Memorial Scholarship. Molloy welcomed Jenna Schonmann '22 and her family to the second annual Walk/Run For Karina, where they met President Richard Karsten '81 and the Vetrano family. Jenna said she was very excited to attend Molloy in September. The Beehive recently sat down for an interview with Jenna. (Pictured above left: Jenna. Right: Jenna volunteering at Open House.)
Jenna is a Middle Village native and an alumna of PS 128, where she played volleyball for three years. She considers herself a creative person who enjoys to draw and doodle. She also likes to attend Broadway shows, and considers Hamilton to be her current favorite.
When applying to high schools, Jenna heard a lot of good things about Molloy from her older sister, Julia, who graduated from Stanner High in 2018. When the Schonmann family learned about the Karina Vetrano Memorial Scholarship, they encouraged Jenna to submit an application. "I wrote an essay and talked about my interests in school, art, and sports," said Jenna. "It makes me proud to be able to honor Karina, and I'm really happy to be at Molloy. I've made a lot of friends so far."
One of Jenna's favorite classes is Biology, and she shared that Mr. Attard '06 is her favorite teacher. She enjoyed a recent lab assignment which tasked her with analyzing the cells of an onion under a microscope. Outside of class, Jenna has joined SMILE, or Something More In Life's Experience. "I like how you're just able to talk and it doesn't leave the room. It's a comfortable place," said Jenna. She is thinking about what other clubs she would like to join, but she might wait until next year to join more. Jenna has also heard a lot about Esopus, and is interested in going on a retreat there soon.
The Beehive thanks Jenna for sharing her story, and for honoring Karina by taking full advantage of her Molloy experience. Gifts to the Karina Vetrano Memorial Scholarship help students just like Jenna to receive a quality Catholic Marist education and realize their great potential here at Molloy. If you'd like to support Karina's scholarship, please visit www.molloyhs.org/donate/.

---
Campus Ministry Holds Annual Toy Drive
Molloy students have been working hard this Christmas season to collect toys and gift cards for families in need. Students who donated $2 or more to Campus Ministry's recent mission collection enjoyed a dress down day on December 14th, while students donated many new toys to the drive. An amazing $3,829.81 was collected during the dress down day. Students and clubs also had the opportunity to sponsor a child or family, a new option meant to make the act of giving even more personal. 318 children were matched with sponsors. Gift cards will also be purchased using funds from the mission collection, which will give the receiving families the opportunity to enjoy shopping for toys and gifts. All of the donations collected by our students will be distributed between three local charities. Special thanks to Mr. Germano and Campus Ministry Leaders for their efforts in running the Toy Drive.
---
Read the Newest Edition of "The Stanner"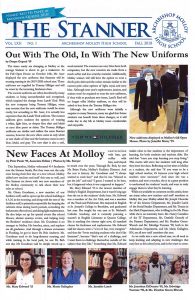 Readers of The Beehive are invited to download a PDF version of the newest edition of The Stanner. Founded in 1944, The Stanner is Molloy's most widely circulated student-run print publication. Topics range from school news, to senior and teacher spotlights, to sports, politics, movie reviews, pop culture, and anything else the staff considers to be relevant to the lives of teens today. The 2018-19 Stanner staff includes over 25 reporters, seven graphic designers, two senior associate editors, and two Editors-In-Chief. Brainstorming sessions, held for each issue, give the staff an opportunity to collaborate on and consider many interesting story ideas. In addition, Editors-In-Chief Sydney Bryant '19 and Lauren Klein '19 plan to survey Molloy's student population at large via social media to find out what issues they want to read about. In the meantime, we invite you to visit www.molloyhs.org/stannernewspaper/ and download the fall 2018 edition. Volumes from the past few years and select archives are also available for download.
---
The Christmas Carol Delights AMHS, Briarwood Communities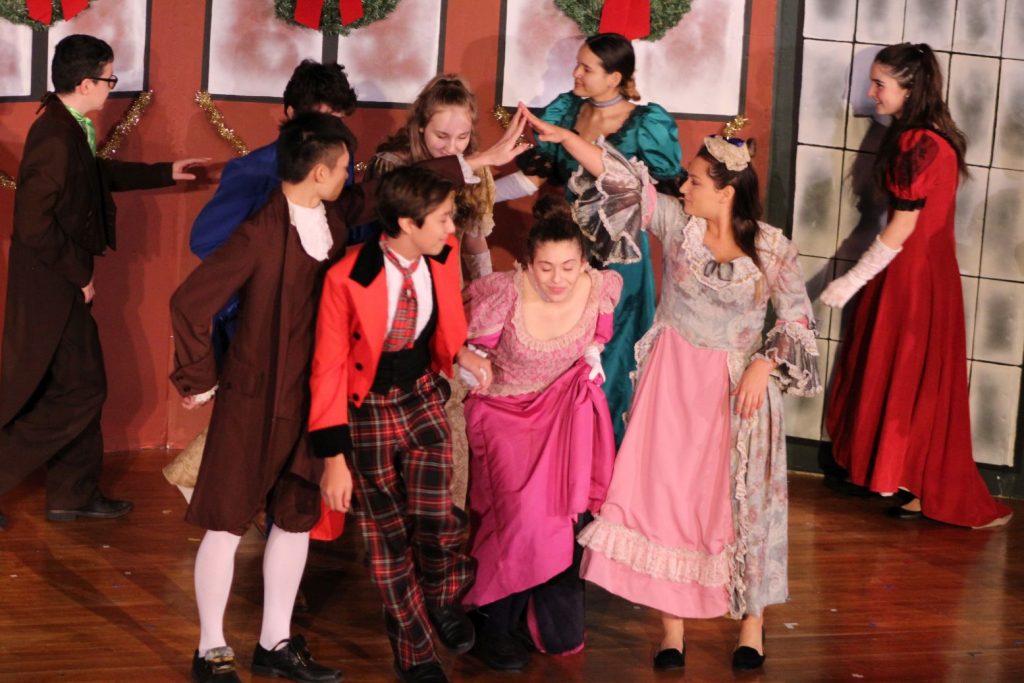 Congratulations to the Stanner Players, who delivered five outstanding performances of The Christmas Carol this December. In addition to performing for Molloy's students and families, the Players also offered a private performance for children in the local community.
Director Shannon Winters '06 shared her thoughts in the playbill. "The classic story of Ebenezer Scrooge is one that audiences of all ages are familiar with; everyone has seen at least one movie version of Charles Dickens' novel A Christmas Carol," said Winters. "The plot and characters are well known and loved, and this is where producing The Christmas Carol becomes daunting. Everyone has a preconceived notion of what they expect to see. I am incredibly proud of this cast for not only meeting expectations, but exceeding them. Not only do many of them inhabit one character, but several over the course of the play – no easy task. They have made 18th Century London come alive, and they are the heart of this show."
Download The Christmas Carol program to learn more about the amazing cast and crew. All photos are courtesy of Petros Georgiou '22 and Jennifer Marry '19..
---
Students Send Artistic Christmas Cards to Soldiers Abroad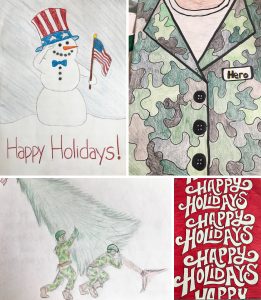 Mr. Chris Dougherty '91, Mr. Glenn DaGrossa, and Mr. Mike Germano '93 recently worked with students to spread Christmas cheer among members of the US Armed Forces stationed abroad. Stanners created their own original artwork for over 130 Christmas card covers and wrote personal notes inside each card. The cards were mailed to Dana Blond '07, who forwarded the cards overseas to her husband, Bryan, and many other US soldiers.
---
Expansion of Liturgy Committee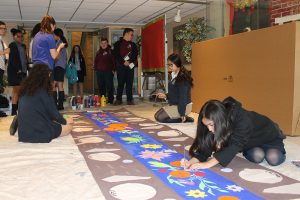 Molloy's Liturgy Committee, which plans the program and theme for Liturgies throughout the year, recently expanded to create a more communal approach. The Committee, which has already thrived under the direction of Mr. Mike Germano '93 for many years, has welcomed additional leadership in Ms. MaryAnn Safrey, Mr. Jim Sheehan '75, and Mr. John Kramer. The Committee leaders, with the help of student volunteers, have implemented several new ideas this year. One such idea occurred during each class' Mass of the Holy Spirit in September. Colored post-its were distributed to each student at the beginning of Mass, and the post-its were swapped for a different color later to signify students' receiving of the Holy Spirit. (Pictured right: Students painting a mural for the Thanksgiving Liturgy)
Last month's Thanksgiving Liturgy presented a unique opportunity for the Committee to create an interesting theme for the benefit of not only students, but returning alumni and family members as well. "The theme for Thanksgiving was giving thanks and celebrating unity within Molloy and the Arco Norte province of the Marist Brothers, and to teach students and alumni about Molloy's inclusion within the Arco Norte province," said Ms. Safrey. "Students represented their native countries by bringing up representations of their native breads during the Offertory. Students approached the altar, identified themselves stating their name and nationality, ended with, 'I am Molloy, I am Marist,' and then brought up their bread." On the wall behind the altar was a mural that was painted by students for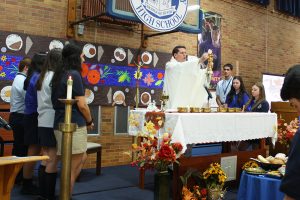 several weeks leading up to the Liturgy. The mural represented the Arco Norte countries, including the US. It depicted an autumn table with 12 place settings and the actual native breads, which students researched and drew. Br. Dan O'Riordan '85, Vice Provincial of the US Province, was in attendance and spoke after communion, reminding Molloy students of how they have contributed to Marist missions in the past by showing a video clip of a Marist mission in Guatemala. "Then we kicked off a drive to assist Annunciation House in El Paso, Texas. The collection began in the last days of November. Students held a dress down day and collected over $2,600," said Ms. Safrey. (Pictured left: The mural hangs behind the altar at the Thanksgiving Liturgy)
According to Ms. Safrey, Advent Mass, scheduled for December 20th, will celebrate global Marists and their mission around the world. "Our theme will be 'Marist Service: A Light for the World' and it will include a candle light procession, ornaments made by students that will depict countries where Marists live and serve, and a few other surprises," said Ms. Safrey.
---
A Christmas Message: Peace on Earth?
by Br. Patrick Hogan | Alumni Spiritual Director
Peace on earth. That is what is in the New Testament. It's on Christmas cards. People have been saying it for as long as I can remember, but it has not happened yet. So what can I give you for Christmas?
THE STORY: They were normal people just like you and me. Mary was a simple Jewish girl living a normal life, when someone suddenly came into her room and told her she was pregnant (that would be enough to scare me). This person said, "God thinks you are great. Do not be afraid." Mary said, "Ok, I'll do it." And that is how it all began. And so Jesus was born. Make no mistake, the next 30 years were quite normal. Mary cleaned the house; Joseph taught Jesus how to be a carpenter, and Jesus cleaned up the shop daily before dinner. Jesus got in trouble just like all of us. Remember, he snuck away when he was in Jerusalem and did not tell anyone that he was going to talk with the old men in the temple. He was gone for three days. Can you imagine the trouble you would be in if you didn't come home for three days? Well, Mary and Joseph had a few words for him, you can be sure.
PEACE ON EARTH: There is a song that we all know: "Let there be peace on earth and let it begin with you." I think this song has it right. But it must begin when we are able to forgive ourselves for the mistakes we make in life. There is no one, including myself, and yes even the Pope, who has not messed up at some point. All my life I have believed that the Eucharist is the food that I need to keep myself going in the right direction. So many times I felt unworthy, but I went to receive it anyway. The reality is that no one is truly worthy. We need to forgive ourselves; Pope Francis has affirmed what I have always believed (but not always heard): "The Eucharist, although it is the fullness of sacramental life, is not a prize for the perfect, but a powerful medicine and nourishment for the weak." These convictions have pastoral consequences that we are called to consider with prudence and boldness. Frequently, we act as arbiters of grace rather than facilitators, while the church is the house of the Father, where there is a place for everyone and all of their problems. So what is under the Christmas tree? The crib and Christ (He is the lovable little baby), and Mary, the first human being ever to receive the Eucharist. That's the gift. The Eucharist. Merry Christmas everyone.


Advent Liturgy
When: Thursday, December 20, 2018 | 8:00AM
Where: Archbishop Molloy High School
Who: Alumnae & Friends
Alumni and friends are invited to attend our annual Advent Liturgy on Thursday, December 20th at 8:00AM. Please arrive early to allow for time to find your seats. We look forward to welcoming you home once again!
---
Alumnae Yoga / Meditation
When: Saturday, January 26, 2019 | 12:00PM
Where: Archbishop Molloy High School
Who: Alumnae & Friends
Contact: Matt Rizzotti '04
REGISTRATION NOW CLOSED
We are excited to announce our next Alumnae Yoga event, coming January 26th. Join Jennifer Kelleher '04, a professional instructor at Body Love by Jen, for a full-length yoga and meditation session. Jen's class is suitable for both yoga newcomers and more experienced yoga enthusiasts. Participants are encouraged to bring their own yoga mat and a water bottle to stay hydrated (water will also be provided). Save the date! Additions may be made to the day's schedule, so please keep an eye on our next Beehive and social media for more details. Contact Matt Rizzotti '04 (email above) for more information.
---
Wine Tasting with Jim Sheehan
When: Thursday, February 7, 2019 | 6:30PM
Where: Archbishop Molloy High School
Who: Alumni, Parents, Family & Friends (Ages 21+)
Contact: alumni@molloyhs.org
REGISTRATION NOW CLOSED
Join us on February 7, 2019 for a unique wine tasting experience led by Molloy's in-house wine expert Mr. Jim Sheehan '75. Participants will enjoy small bites and sample five to six different wines (theme to be announced) while learning how to evaluate each wine based on appearance, taste, smell, and other defining characteristics. We welcome alumni, current parents, family members and friends to this very special evening. Please save the date and read our next Beehive for an announcement about online registration. Contact Joe Sommo '03 (email above) with any questions.
---
Badges Night / AMHS vs. Christ the King HS

–

SAVE THE DATE!
When: Friday, February 8, 2019
Where: Archbishop Molloy High School
Who: Alumni & Friends
Contact:alumni@molloyhs.org
REGISTRATION NOW CLOSED
Members of our Molloy Badges Alumni Network and friends are invited to a reception on February 8, 2019. Cost of admission includes food, soft drinks, and adult beverages as well as admission to the Game of the Night in the Jack Curran Gymnasium. Catch the opening tipoff at 7:00PM in the VIP section as Molloy faces off against rival Christ the King High School. Save the date! More information coming soon.


Billy Mitaritonna '90 has released a memoir on Amazon Books entitled Last of the Redmen, which chronicles his relationship with his father, Angelo, and his love for basketball. Billy was cut from the Archbishop Molloy High School basketball team all 4 years in high school, but instead of quitting, his father encouraged him to work on his game. Br. Ron Marcellin '52 suggested that Billy ask Coach Jack Curran to be a part of the basketball program. Billy would become a manager for Coach Curran, and he started working with Assistant Coach Fran Leary. Billy never gave up on his dream of playing college basketball. A month after graduating from Molloy, he was playing in the St. Francis de Sales summer basketball tournament in Rockaway Beach and when he was recruited by Jim Graffam at Division III Westbrook College in Portland, Maine. With the encouragement of his parents and Molloy classmates (Joe Burns, Pat Cosgrove, Joe Grimpel, Pat Hurley, and Mike Gillespie), Billy accepted Graffam's offer. After 2 years of a wonderful playing experience, Billy transferred home to St. John's University to take care of his parents who fell ill. In his senior year, Billy tried out for the St. John's Basketball team and made the roster as a walk-on in the Big East during the 1993-94 season. "This memoir is a labor of love to pay tribute to my father who never let me quit and helped me achieve my goal," said Billy. Today, Billy is a social studies teacher and coach at Half Hollow Hills HS West. "I learned so much about the game from Coach Curran, I credit him with my successful high school basketball coaching career." Last of the Redmen is available on Amazon Kindle and paperback. After two days, Billy's memoir placed #1 on Amazon for basketball new releases. Visit www.lastoftheredmen.com for more info.
---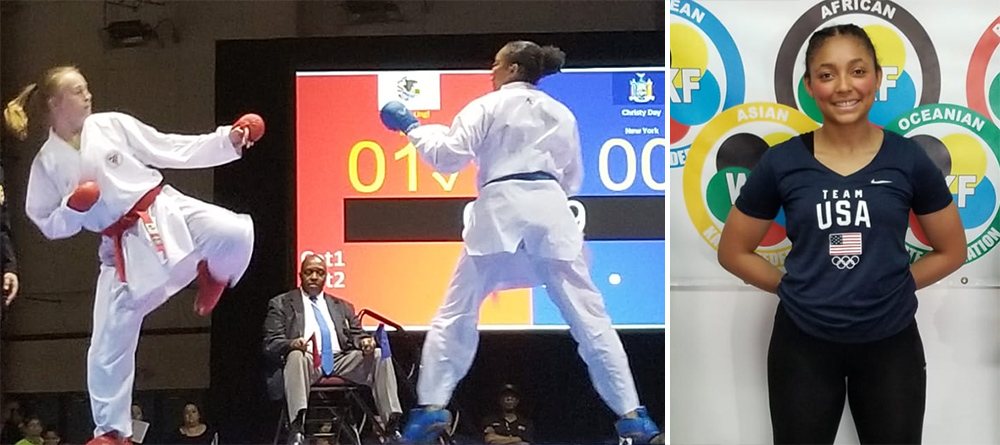 Over the summer, Christy Dey '16 competed in a national karate championship in Reno, Nevada. Christy qualified for the national junior team as well as the trials for the senior team. She went on to represent the US at the Junior Pan-American Championship in Rio de Janeiro, Brazil. Senior team trials are set for January at the Olympic training center in Colorado. US team members are expected to compete at a world competition in 2019. Christey's goal is to gain more points to be eligible to qualify for the Olympics. In between her competitions, Christey traveled to Denmark, where she studied Clean Energy in Copenhagen, Denmark, during the fall semester.
---
A.J. Mastropietro '95 worked on the Seismometer instrument used in the development of the NASA spacecraft known as InSight. The spacecraft made news in November when it landed on Mars, and more recently sparked headlines after taking a selfie from the surface of the red planet. InSight's Seismometer is a round device that detaches from the main body and measures the seismic vibrations of Mars. It senses seismic waves ("Marsquakes") and meteorite impacts. | More Information
---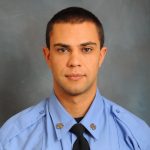 FDNY Firefighter James Lugo '08 made headlines in November after he was involved in a fire rescue while off duty. On November 18th, James was visiting his father in Queens when neighbors started to yell for help. When James heard there was a fire nearby, he decided to investigate the situation. After locating the residence, James entered the house to search for anyone who might be trapped inside. James evacuated the first floor and found the source of the fire in the basement. He shut the door to the basement to contain the fire. After exiting the building, James noticed more residents on the roof. He acted quickly, borrowing a ladder from his father's home to climb up and extract the residents from the roof. Engine Company 316 arrived a short time later to extinguish the fire. Thanks to James' quick thinking, no one was injured in the incident. Great work, James! | Times Ledger | Firehouse.com | Photo courtesy of the FDNY
---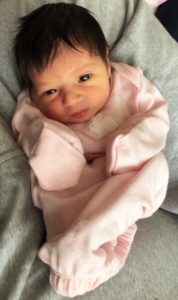 Congratulations to Stephen Lewis '09 and Alyssa Lebron '09, who recently welcomed their daughter, Mia Lebron Lewis, into the world.