Molloy To Induct Five into Stanner Hall of Fame; Dedicate Classrooms to Diorio, Gannon. Dinner Set for March 23rd.
When: Saturday, March 23, 2019
Where: Archbishop Molloy High School
Who: Molloy Community
Admission: $100 per person
Contact: Matt Rizzotti '04 | mrizzotti@molloyhs.org
REGISTRATION NOW CLOSED
Archbishop Molloy High School is proud to announce its Stanner Hall of Fame Induction Class of 2019. Our inductees have exhibited strong moral character, outstanding professional achievement, service to their community, and loyalty to alma mater. The Stanner Hall of Fame Selection Committee has agreed that these individuals embody the values reflected in our motto, "Not for school but for life" and are thus deserving of this most prestigious honor. Introducing our Induction Class of 2019:
Support our newest Stanner Hall of Fame Class during our induction dinner on Saturday, March 23rd. Click the link above to register online. Tickets are $100 per person. When registering, please be sure to note which Hall of Famer you are supporting with your attendance. Our program will include a prayer service, cocktail hour, dinner, and brief presentations for each Hall of Fame inductee. Contact Alumni Development Officer Matt Rizzotti '04 at mrizzotti@molloyhs.org or 718.441.9210 for more information.
---
Molloy's First Annual Fashion Show
When: Sunday, March 24, 2019 | 12:00 PM
Where: The Inn at New Hyde Park (214 Jericho Turnpike)
Who: Alumnae, Molloy Families, Friends
Admission: See Registration Form for Ticket Info
Contact: alumni@molloyhs.org
REGISTRATION NOW CLOSED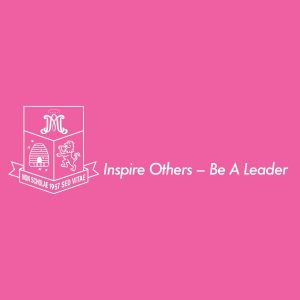 Archbishop Molloy High School is proud to announce its first annual Fashion Show. This event will be the initial fundraiser for Molloy's Girls' Leadership Scholarships. Since Molloy first admitted young women in 2000, 15 exceptional coed classes have joined the ranks of Stanner Alumni. Many stellar alumnae have burnished Molloy's reputation for excellence, attending and graduating from some of the most prestigious colleges in the world after receiving millions of dollars in academic scholarships. Our alumnae continue to make their mark in a variety of fields, from law and medicine, to business and government, to education and the arts.
The Girls' Leadership Scholarships will enrich the school community by helping attract the best and brightest female students to our Molloy family. Recipients will benefit from Molloy's mission to provide its students with Christian values based in the Marist tradition, critical and analytical thinking, and leadership skills that serve all our students "Not for school, but for life." You can empower our young women, and the entire Molloy community, by attending the Fashion Show.
The Fashion Show will include a DJ, dancing, a full brunch, unlimited champagne, red and white wine for guests 21 and over. Valet parking and coat check are included at no extra cost. There will also be a Silent Auction, Gift Basket Raffles, and a 50/50 drawing. See our registration form (click link above) for ticket prices. We look forward to celebrating with our community on March 24th as we support our Stanner Women.
---
Alumnae Yoga / Meditation – 1 WEEK AWAY!
Where: Archbishop Molloy High School
Who: Alumnae & Friends
Admission: $20 Donation
Contact: Matt Rizzotti '04 | mrizzotti@molloyhs.org
REGISTRATION NOW CLOSED
We are excited to host our second Alumnae Yoga & Meditation event on January 26th. Join Jennifer Kelleher '04, a professional instructor at Body Love by Jen, for a full-length yoga and meditation session. Jen's class is suitable for both yoga newcomers and more experienced yoga enthusiasts.
Participants are encouraged to bring their own yoga mat and a water bottle to stay hydrated (water will also be provided). *NOTE: The start time has been updated to 11:00 AM. Contact Matt Rizzotti '04 (email above) for more information.
A bit more about Jen's business: There is often a disconnect when it comes to living a healthy lifestyle; we know what is good for our bodies, but we don't always act accordingly. Body Love by Jen aims to mend the gap between knowing and doing by catering to everyone's unique circumstances. Whether it is weight loss or weight maintenance, managing a condition, developing a healthy relationship with food, or finding daily exercise that resonates with you, Body Love by Jen offers a variety of services and packages designed to meet your needs. Website: www.bodylovebyjen.com
All proceeds from this event will support the Karina Vetrano Memorial Scholarship.
---
Wine Tasting with Jim Sheehan – 3 WEEKS AWAY!
When: Thursday, February 7, 2019 | 6:30 PM
Where: Archbishop Molloy High School
Who: Alumni, Parents, Family & Friends (21+)
REGISTRATION NOW CLOSED
Join us on February 7, 2019 for a unique wine tasting experience led by Molloy's in-house wine expert Mr. Jim Sheehan '75. Participants will enjoy small bites and sample five to six different wines Italian wines chosen by Jim. You will learn how to evaluate each wine based on appearance, taste, smell, and other defining characteristics. We welcome alumni, current parents, family members and friends (ages 21+) to this special evening. Contact Joe Sommo '03 with any questions.
---
Badges Night / AMHS vs. CTK – 3 WEEKS AWAY!
When: Friday, February 8, 2019 | 6:00 PM
Where: Archbishop Molloy High School
Who: Badges Alumni & Friends
Admission: $40 Adults | $10 Kids 12 & Under
REGISTRATION NOW CLOSED
Members of our Molloy Badges Alumni Network and friends are invited to an evening reception beginning at 6:00 PM on February 8, 2019. Cost of admission includes food, soft drinks, and adult beverages as well as admission to the Game of the Night in the Jack Curran Gymnasium. Catch the opening tipoff at 7:00PM from VIP seats as Molloy's boys varsity basketball team faces off against rival Christ the King High School. Register online or contact Joe Sommo '03 for more information.
---
33rd Jim Kinnier Stanner Golf Classic – SAVE THE DATE!

When: Monday, May 6, 2019
Where: North Hills, Plandome, North Hempstead Country Clubs
Who: Alumni, Parents, Friends
Contact: Matt Rizzotti '04 | mrizzotti@molloyhs.org | 718.441.9210
More Info: www.molloyhs.org/golf/
REGISTRATION NOW CLOSED
Archbishop Molloy High School is proud to present the 33rd Annual Jim Kinnier Stanner Golf Classic on Monday, May 6, 2019. Since 1987, the Stanner Golf Classic has raised over $2 million in support of Molloy's scholarship program, which impacts academically gifted students as well as those in need of critical financial support. Your participation makes a meaningful difference in the lives of our students. Find out how you can reserve a spot for your foursome, sponsor a journal ad, purchase raffle tickets, make a gift, or donate auction prizes! Contact Alumni Development Officer Matt Rizzotti '04 for all the details (see information above).


Another Outstanding Stanner Games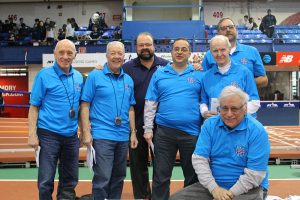 Congratulations to Molloy's Track and Field Team and all coaches and alumni/family volunteers for their efforts in making the 25th Annual Stanner Games an amazing success. Nearly 140 school competed in the meet. Special recognition is due to sophomore Ike Anage '21, whose 2nd place varsity long jump of 21' 8.25 set a new Molloy sophomore record. Ike also won the Sophomore 55M Dash. The boys shuttle hurdle relay team, including Justin Lance Hidalgo '19, Garrett Lavelle '19, Kamau Hawthorne '20, and Nick Dacosta '20, won their event with a time of 31.73 (national championship qualifier). Peter Meehan '20 improved his high jump best to 6'4", finishing in 3rd place. Senior James Loeffel '19 finished 6th in the 3200 with a personal best of 9:45.81. Freshman Abigail Jefferies '22 finished in 5th place in varsity shot put with 32'2.5 7. Stanner Games also saw two performances that are leading the nation: Boys Long Jump, 24'0, Ken Wei of Mt. Sinai, and Girls Pole Vault, 13'3.5, Kaeli Thompson of Warwick Valley.
Lastly, Stanner Games, which features thousands of athletes, finished 25 minutes early – a true testament to Molloy's coaches and volunteers who work so hard to make this large-scale meet run at maximum efficiency.
Photos by Christelle Derisme '20, Daniel Ramirez '20, and Marina Tsimisiris '21.
---
Boys Sprint Team is "More Than a Team"

by Tudor Radu '20, student-athlete
The sprinting team at Molloy, coached by Mr. Gallagher, lives up to the school's motto "Not for school, but for life". The team is not just a team, it goes beyond that, creating an escape for some where they can be themselves, and providing a place to be better, both mentally and physically. "It's sort of like a brotherhood," said Ashavdeep Sodhi (Class of 2021) when asked about what he enjoys most about the sprinting team. The members of the team exercise together every day, from Monday to Thursday, sharing pain, laughs, life lessons, and memories that will go beyond high school. The workouts are always dynamic and unique, and thus no practices are alike. One day the workout can consist of longer distances to improve endurance, while other days the workout can consist of small bursts of speed, such as down-starts and/or 100m dashes, to improve one's explosiveness and acceleration. The team wishes to dissipate all the competition that is being presented from the other schools this season. Tudor Radu and Conor Hastings (both Class of 2020) are on a path of creating a lethal combination, as shown by the results from the first two meets. When combined with other talented runners such as Kamau Hawthorne (Class of 2020, Hurdles), they will be unstoppable. The 200-meter Varsity team can run the 800-meter relay in about 1 minute and 34 seconds, thus closing the gap between the school record and their performance. The 400-meter Varsity team can run the 1600-meter relay in about 3 minutes and 38 seconds, thus placing Molloy competitively near the top 5 in the B/Q CHSAA. The best part is that the teams are composed of Juniors, which means that they have another full year to get better.
The underclassmen are beginning to show their true colors too, with Jayden Rodriguez (Class of 2022) and Eric Akosah (Class of 2021) creating a competitive duo as well. Jayden has achieved first place in the 600m dash (Fordham on December 15), thus providing Eric with some fierce competition when it comes to sprinting.
Despite Molloy athletes making running look easy, the truth is that it is not easy at all. What people fail to comprehend is what goes into running: tears, sweat, and many knockbacks. For a sprinter or any athlete, "Winning isn't everything, but it is pretty close," said Coach Gambino. The sprinting team's athletes have adopted Coach Gambino's famous quote officially since last year and have applied it ever since. With fresh talent on the way, failure is not an option, and the best feeling in the world is knowing that you have succeeded. Joining the sprinting team does not only give you a chance to work out, but it also gives you the opportunity to unfurl your sail into the world.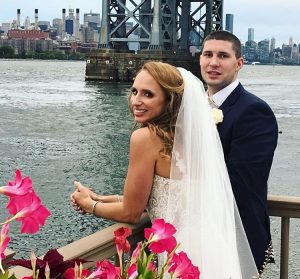 Congratulations to Stephanie Halvax '09 and Daniel Waters '09, who were married at Sacred Heart Church in Glendale On September 22, 2018. Stephanie's sister, Victoria Halvax '12, served as Maid of Honor.
---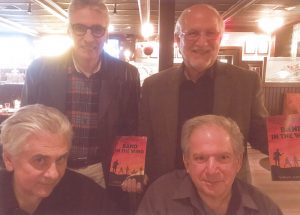 William J. Rostron '67 is the author of Band in the Wind, a novel published by The Killion Group, Inc. Band in the Wind follow the rise, fall, and death of garage band during the mounting racial tensions of the 1960s – a time when New York City's identity was under transformation. "The book takes place in Queens, and there are scenes that transpire in a fictional high school named Bishop McCarthy. These scenes are based on the real Archbishop Molloy during that period," said Bill. While some specific details were cut in the last round of edits, including beads lunch and standing for lunch, Bill believes that "the parts that remain may stir memories of that long-ago time." Bill attended a release party in December, which was attended by several fellow Stanners. "There is still a bond among us," said Bill. Pictured left to right seated are: James Spina '67, Robert Cappuccio '67. Standing: Dennis Spina '71, and Bill Rostron. | Band in the Wind is available on Amazon in print and kindle
---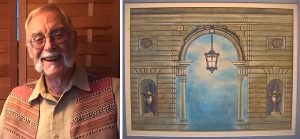 In November, the Boston Lyric Opera announced that it planned to establish an archive of set designs previously created for them by William Fregosi '62. The Opera decided to also include his work for the other, smaller opera and theater companies for which he had designed from 1970 to 2007. In 1975, the Massachusetts Institute of Technology offered William a faculty position as the Technical Coordinator for a brand-new Theater Arts Department. As part of the arrangement, William would design Institute productions, teach Scenic Design, and could still freelance in Boston. Among those freelance jobs, his favorites were display panels for the Dedication of the John F. Kennedy Presidential Library, the 50th Anniversary of the Boston Symphony Orchestra, and various elements for the visit of Pope John Paul II to Boston in 1979. William acted as consultant to several architects who were working on the design of theaters. His work was exhibited at the Boston Center for the Arts and the New England Theater Conference. He has lectured on opera from San Francisco to New York City. He retired from MIT in 2007 and moved to southern New Hampshire where his designs for an earth-sheltered solar house were realized by a local architect into a beautiful home. During this time, Molloy contacted him and invited him to be part of a Career Day, advising students interested in careers in the performing arts. William was delighted to find that a theater had been built at Molloy in 1987, and that there was a film course at his alma mater as well. In his "retirement" William has served on the Board of Directors of Monadnock Music and its renowned summer Music Festival in Peterborough, NH, becoming Board Chairman in 2013. He is active with both his local Historical Society and the NH Seacoast Chapter of Citizens' Climate Lobby, working toward ending the use of fossil fuels, and stopping climate change. (Pictured: Fregosi & his design for The Coronation of Poppea, which was the premiere performance of the Boston Lyric Opera, 1980).
---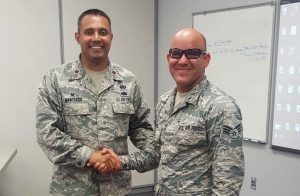 Alexander Santiago '96, USAF, (pictured far left), is currently stationed in Puerto Rico. He is serving as Force Support Squadron Commander, working in Promotions. Alexander spent a tour in Kabul in 2014 and studied at the Kessel Air Force Base in 2016. He is married to Martha Durand, who will soon be known as Dr. Durand (clinical psychology). Alexander's brother, Anthony Santiago '99, lives in Queens and is married with two children. Reflecting on Molloy, Alexander said, "It laid the foundation for where I am today."
---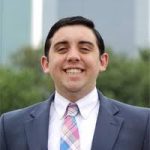 Eddie Krische '13 is part of a delegation from the Marist Province of the USA that is participating in an International Gathering of Marist Youth in Guatemala from January 15-20. Eddie and his fellow delegates are participating under the motto Weaving Life. The delegation and over 160 other Marist young people will explore how to "weave dreams, hopes, realities, prayer, stories, journeys, and life while guided by the Marist spirit." For more info about this international gathering visit www.weavinglife2019.org/.



We are saddened to share the passing of Eugene Shannon '49 in October 2018. Mr. Shannon was a dedicated alumnus who once served as a member of Molloy's School Board. He was a proud St. Ann's graduate and a friend to many in our community. He will be dearly missed. Please keep Mr. Shannon and his family in your prayers.

Please pray for the repose of the soul of Craig Moran '70, who passed away on January 3rd.