Molloy Oktoberfest – REGISTER NOW!
We are excited to host Molloy Oktoberfest once again this fall! All members of our community (ages 21+, friends and family welcome!) are invited to join us on Thursday, October 3rd for Bavarian style dinner and music as we kick off our event season with this fun and relaxing evening. Everyone in attendance will also receive a complimentary raffle ticket good for a prize drawing later in the evening!
We extend special invitations to members of our Badges Network as well as supporters of the Br. Ron Marcellin Memorial Scholarship. All proceeds from this event will benefit Named Scholarships at Molloy.
---
Stanner Alumni Reunion – REGISTER NOW!
Class years ending in 4 and 9 are invited to join us on Saturday, November 2, 2019 for our Stanner Alumni Reunion! Your class reunion is a great opportunity to reconnect with old friends and teachers, and to reminisce about great memories at Stanner High. Click the button above to register online and reserve your spot as soon as possible (and look out for a postcard invitation in the mail within the next week)!
If you are interested in serving as a Class Officer, responsible for recruiting classmates and updating contact information, please call or email Alumni Development Officer Matt Rizzotti '04 via the information listed above.
---
Molloy Presents: Radio Bingo – REGISTER NOW!
The Molloy community is cordially invited to attend Radio Bingo this October. Join students, parents, alumni, and friends for this inaugural Molloy event. Click the flyer to the right for more details.
RADIO BINGO IS: Name That Tune meets Bingo! Musical-themed Bingo games, hosted by DJs @ Work, will highlight 80s music and 90s music, TV show themes, and much more that will appear on players' bingo cards. You may want to brush up on your knowledge of popular music to prepare! Radio Bingo is sure to bring a smile to your face (and probably lead to a few sing-alongs too).

EVENT FEATURES: Admission includes multiple bingo boards. Guaranteed prizes and winners for all games. Raffle drawings too! Snacks and drinks for students, cash bar with adult beverages for guests ages 21+ (will receive bracelet upon entry).

PROCEEDS SUPPORT: The Girls' Leadership Scholarships Fund, benefiting young women entering Molloy in the future.

SPONSORED BY: The Girls Leadership Scholarships Fund Committee and female faculty and staff.


Jim Kinnier Stanner Golf Classic – Thank You!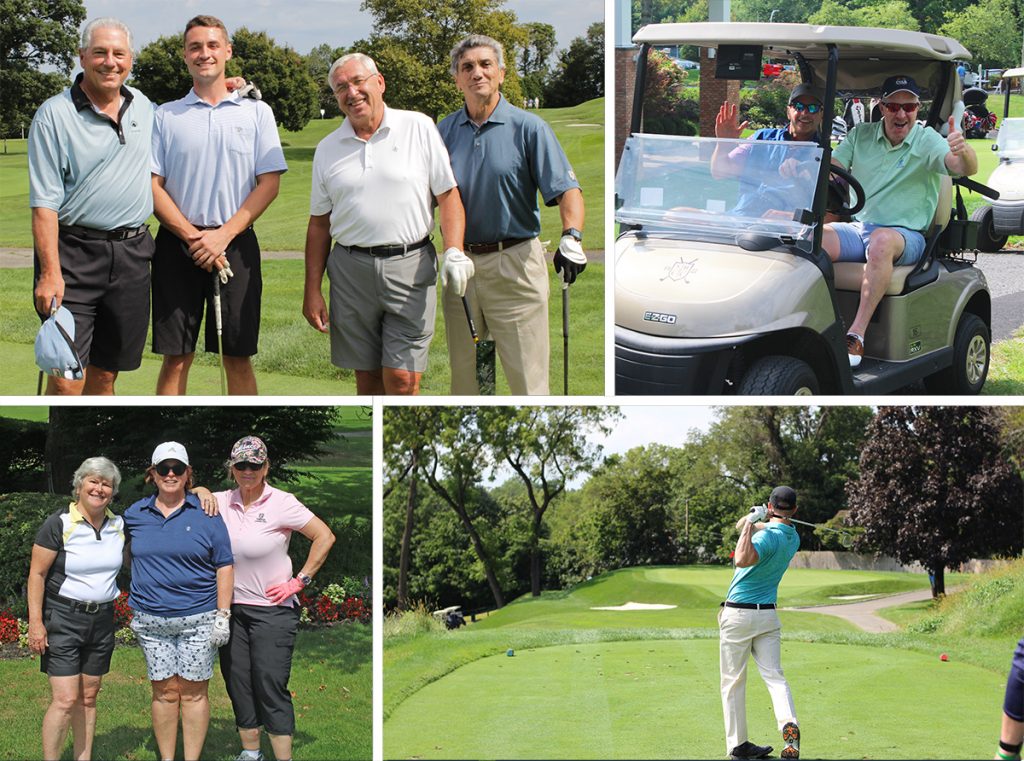 The Stanner Alumni Center would like to extend its sincerest thanks to our community for their amazing support of this year's (rescheduled) Jim Kinnier Stanner Golf Classic including: Co-Chairmen Scott Mager and Jack Irushalmi, our 317 golfers, our corporate sponsors, our Golf Board, Jim Kinnier and family, the Gibbons family, our 50 volunteers, our over 360 dinner guests, and everyone who purchased raffle tickets or sponsored journal ads. Your support of this year's (rescheduled) Jim Kinnier Stanner Golf Classic is deeply appreciated. We had a wonderful day on September 9th, with perfect weather and smooth, fast-paced play. Your participation helped Molloy raise significant funds in support of its scholarship program, which is what it's all about.
We will have more coverage of the Stanner Golf Classic soon, but for now we again extend our thanks to the Molloy community for their commitment to this longstanding tradition. While we crunch all the numbers, please take a moment to download our 2019 Golf Journal by clicking the button below. The journal features historical information about the Stanner Golf Classic, information about this year's Co-Chairmen, and ads sponsored by many Stanner-owned or Stanner-friendly businesses.
For more information please visit www.molloyhs.org/golf/ or contact Alumni Development Officer Matt Rizzotti '04 at mrizzotti@molloyhs.org or 929.446.4470.
SAVE THE DATE! The 34th Annual Jim Kinnier Stanner Golf Classic is set for Monday, May 4, 2020!

---
Lou Santos To Be Inducted Into NY State Baseball Hall of Fame
Congratulations to Mr. Lou Santos, who will be inducted into the New York State Baseball Hall of Fame on Sunday, November 3rd. Mr. Santos will be inducted alongside other New York baseball legends including Thurman Munson (posthumously), Bobby Murcer (posthumously), Ron Guidry, Gene Monahan (athletic trainer), Art Shamsky, Ron Darling, Howie Rose (Mets broadcaster), Ray Negron (writer/author), and Matt Senk (Head Coach, SUNY Stonybrook). The induction will take place at the Hilton Garden Inn in Troy, New York (235 Hoosick St, Troy, NY 12180). Contact the hotel at 518.272.1700 to inquire about room availability. Tickets for the induction dinner are $75 per person and tables seat 10 people. The reception begins at 4pm with dinner at 5pm. The evening will conclude at 8:30pm. Contact Mr. Santos at lsantos@molloyhs.org for more information. Click Here to read more about the remarkable career of Mr. Lou Santos.
---
Stanner Life Magazine Reminder
We'd like to remind you to keep an eye on your mail over the next few days for the new issue of Stanner Life magazine! Don't forget to update the Stanner Alumni Center with your new mailing address if you recently moved. Please contact alumni@molloyhs.org or 718.441.9210 with updates.
Some families may receive multiple copies due to generations of Stanners living at one address. If your children recently moved, please remind them to contact us and update their information. We are also happy to mail you multiple copies upon request.
---
School is Back in Session!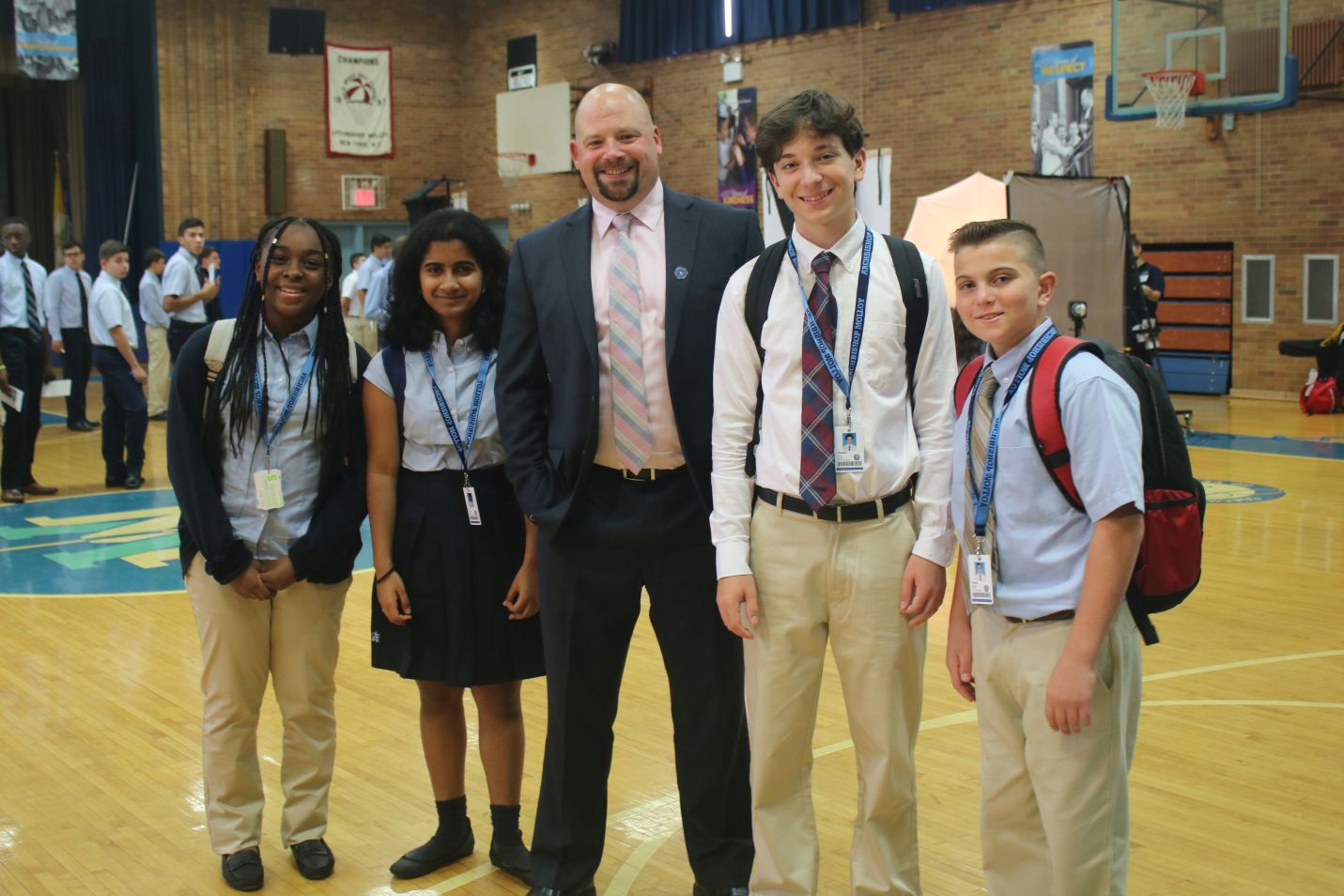 Last week, faculty and students returned to Molloy to begin the 2019-20 academic year. Faculty and staff returned on September 3rd for orientation and department meetings, while each grade returned for their own orientations through the rest of the week. On Wednesday, September 4th, Molloy welcomed sophomore as well as the freshman Class of 2023. The freshmen enjoyed their first day of high school, which included meeting their teachers, testing out their new locker combinations, and picking up just a few workbooks and literature books (most textbooks will be on their iPads). Freshmen were also sporting new uniforms designed by Tommy Hilfiger, which we will share more about in The Beehive soon. Molloy welcomed juniors and seniors back to school on September 5th. We're looking forward to a great year and a great first month, which will include class liturgies, club signups, and of course, Freshman Field Day!
---
St. Marcellin Champagnat Society Lends A Hand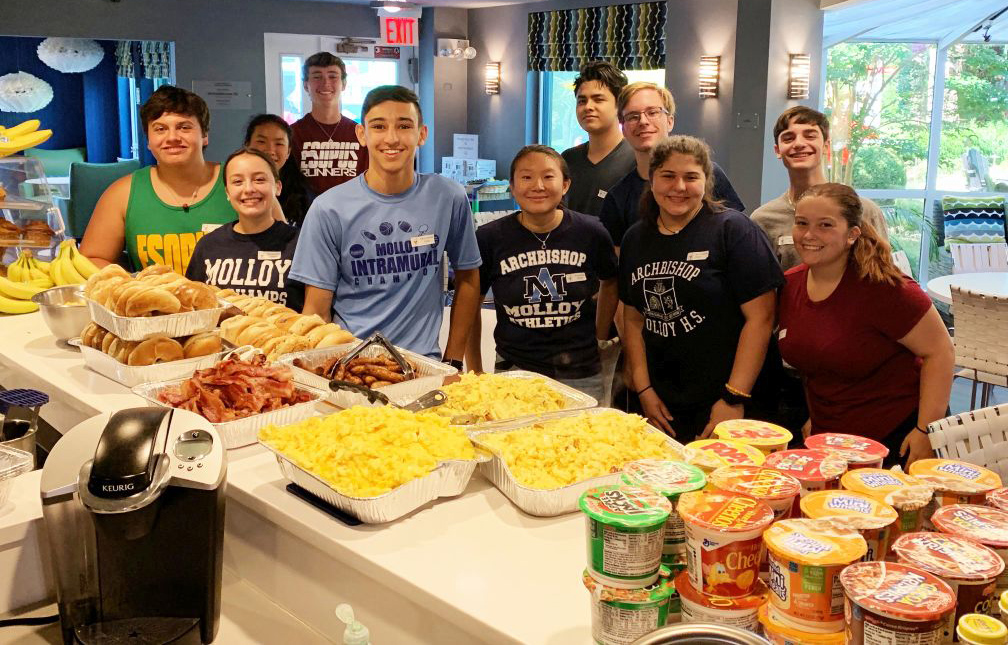 On August 29th, Molloy's St. Marcellin Champagnat Society volunteered at The Ronald McDonald House New York, which provides temporary housing for pediatric cancer patients and their families. Students cooked brunch and dinner for the present families in what was a full-day effort. "The staff at RMHNY were thrilled by our visit and asked us to come back any time," said Mr. Brian Klimas '98, one of our dedicated SMCS moderators. Great job, Stanners! (Photos courtesy of SMCS)
---
College Guidance Workshop A Success
The second annual Summer College Workshop was a big success. 58 students participated in the week-long workshop, where they organized their college lists, finished much of the Common Application, learned vital information about the financial aid process, and left with some semblance of a rough draft of their Common App Essay. "For me, it was really great to see students so motivated to tackle the college process and I could not have asked for a better group," said college guidance counselor Mr. Gus Esgro. "Seeing students give up a portion of their summer for this endeavor is a testament to the type of young people we have here at Molloy, and it makes me proud to be a member of the faculty here. Now that the program is over, I look forward to taking their feedback and working to improve the program for next summer."
---
Follow Molloy on Social Media

As Molloy begins a new and exciting school year, we would like to invite our community to follow us on social media to stay updated on all the latest news and events: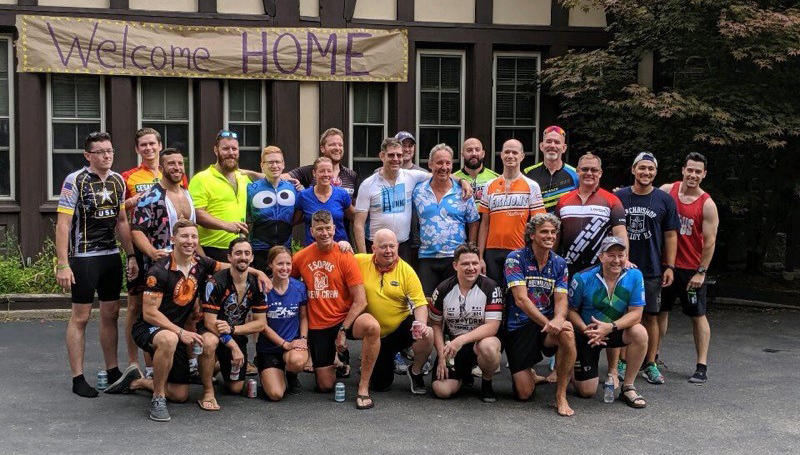 On September 7th, over 25 riders, including numerous Molloy alumni, participated in The Esopus Century Ride. This event is "a grueling 100-mile bicycle ride from Central Park in Manhattan to the Mid-Hudson Valley Camp in Esopus. Riders represent past and present volunteers from the various camp sessions held in Esopus each summer. The ride has been held every other September for the past 20 years. In 2017, riders raised over $30,000 benefiting Esopus camps. This year, riders raised over $43,000 for Esopus camps, which is the most money raised by any single Century Ride in its history. | Visit The Esopus Century Ride Online
---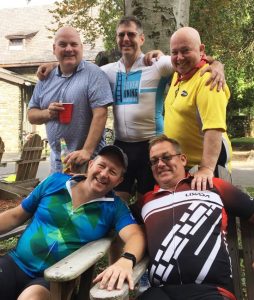 Molloy's Class of 1984 was well represented during this year's Esopus Century Ride. Pictured Back Row: Kevin Coughlin '84, Kevin M. Ferguson '84, and Mike Garvey '84. Bottom Row: Tony Maio '84 and AJ Power '84.
---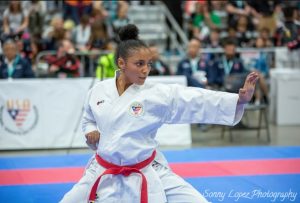 Representing Team USA in karate in July, Christy Dey '16 came in second place in her division in a national competition held in Chicago. "I think this was my most enjoyable nationals," said Christy. "I was so impressed and enjoying my teammates victories that I truly enjoyed my sport." Christy has since gone on to win a silver medal at the Junior Level in karate at the 2019 Pan Am Games. (Photo courtesy of Sonny Lopez Photography)
---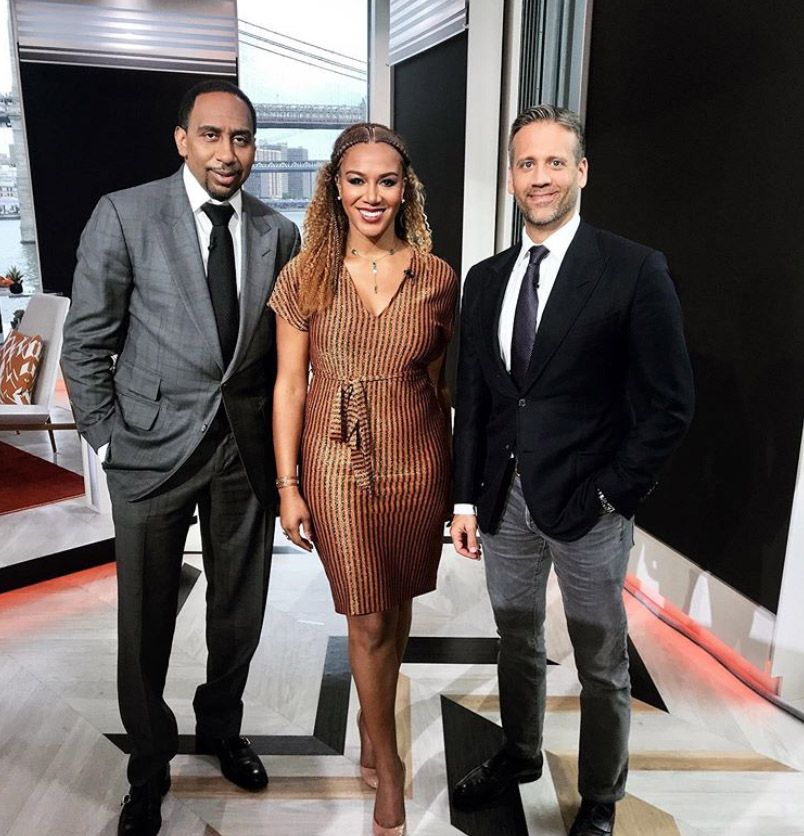 In August, Rosalyn Gold-Onwude '05 announced on Twitter that she would be hosting ESPN's First Take program, filling in for host Molly Qerim, for a series of shows that will run through September. In this role, Ros covers the biggest sports topics of the day alongside co-hosts Stephen A. Smith and Max Kellerman. First Take airs on ESPN Monday through Friday from 10:00am until noon. Good luck, Ros! (Photo courtesy of Rosalyn Gold-Onwude via Instagram; @rosgo21)
---
Tim Jegle '83 is collecting stories about the late Br. Ron Marcellin '52 for a book he is working on. Tim shares that Br. Ron had a tremendous impact on his life, and he believes many other Stanners can say the same. "I just want to pass these stories on and to honor our friend Br. Ron. This could benefit alumni, present students, or even people who never went to Molloy," said Tim. If you would like to share a personal story involving Br. Ron Marcellin, contact Tim at timjegle@hotmail.com.
---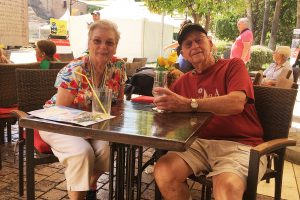 Joe Corello '52 and his wife Lillian recently celebrated their 62nd wedding anniversary with a Mediterranean Cruise. During the trip, Joe and Lillian celebrated Mass at Catedral de la Encarnación de Málaga in Málaga, Spain.



Please pray for the repose of the soul of Russell T. Garofalo '87, who passed away on February 24, 2019. | Memorial Page

Please pray for the repose of the soul of Barbara A. King (9/30/42-1/23/19), mother of Gerard A. King '81 and Kevin P. King '82. Barbara's remarkable life included working many fall dances at molloy with Br. Terence Jones. She took great pride in her religion and raised her four sons, Gerard, Kevin, John, and Brian in a loving Catholic household. She taught them to be good, kind, generous, responsible, and loving men. Please keep Barabara and the King family in your prayers. | Click Here to Read Remembrance