The Fund For Molloy – Capital Projects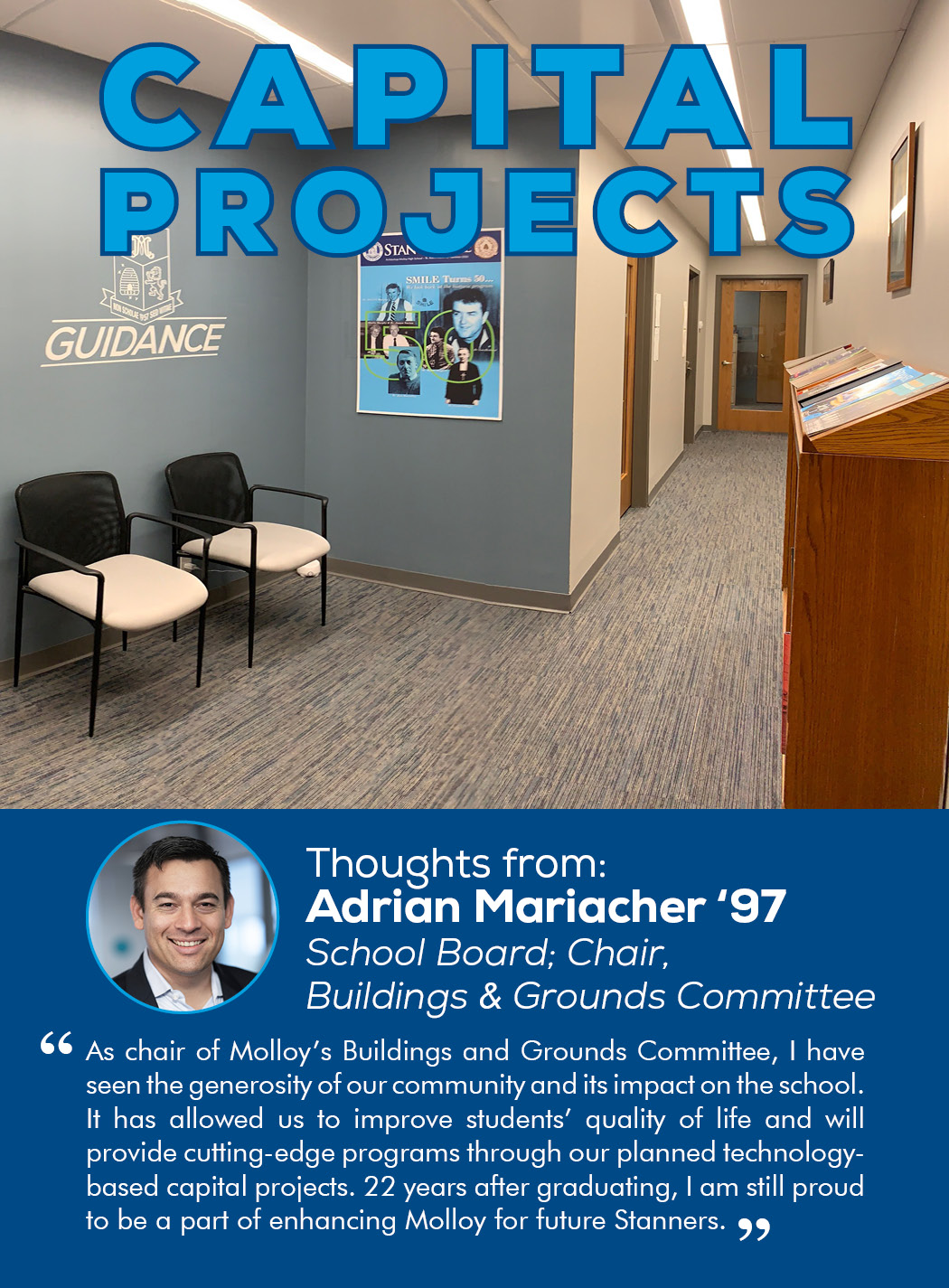 In concluding our Beehive series highlighting The Fund For Molloy, we place our focus on Capital Projects. As the needs of modern students and educators continue to evolve rapidly, Molloy must always be prepared to identify and address areas of need throughout its six-acre campus. Since 2010, Molloy has modernized numerous spaces including: William J. Murphy Library, Cafeteria, Chapel, Jack Curran Gymnasium (restoration), Manton Street Entrance and Lobby, Strength and Conditioning Center, the Captain Anthony Marsloe Gymnasium (restoration), and the Main Street Path & Memorial Garden. Several areas have been completely transformed into vibrant new facilities, including: Video Broadcast Studio (previously office and storage), Dance Studio (previously storage), Computer Science Lab (previously a classroom), and the IT Center (previously the senior lounge).
Many other projects including three phases of roofing, the installation of two new elevators, locker restoration, new perimeter fencing (field), security enhancements (doors, electronic locks, video cameras), and the installation of 54 new 4K resolution SMART Boards have supplemented other major projects and helped to create a modern, comfortable, and safe environment for all Stanners.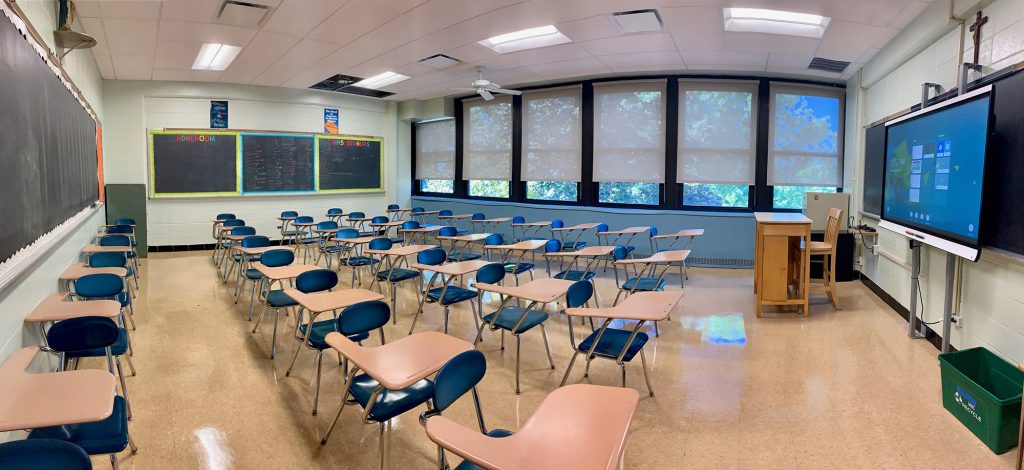 In summer 2018, Molloy began a multi-phase plan to install air conditioning in every classroom. 11 classrooms along Main Street were the first to be updated. The plan continued in summer 2019 with phase two. 22 additional classrooms received air conditioning. "As with phase one, our goal was to create an efficient and cost-effective solution for cooling off our classrooms," said President Richard Karsten '81. "The classrooms along Manton Street utilize the same type of split system installed during phase one. Air handlers and vents will be concealed within new ceilings in each of the updated classrooms." Along with air conditioning, these classrooms received new energy-efficient lighting, transparent window shades that allow more light to enter, and special window film that reflects heat out. Phase three is expected to begin in summer 2020 and will address the remaining classrooms (Pictured above: updated classroom adjacent to Manton Street, summer 2019).
In addition to the air conditioning project, Molloy's track was repaired and repainted, extensive repairs were conducted on Molloy's roof as part of a multi-phase project, the front entrance received cosmetic upgrades, and the second-floor guidance and college guidance suites received total makeovers. The offices feature new drywall, ceilings, lighting, and central air as well as new paint and furnishings. The college guidance suite has been completely reimagined. It now has three offices, a communal seating area, central air, new lighting, carpeting, drywall, paint and furnishings. "We were excited to present a restored track to our student-athletes and coaches in September," said President Karsten. "The guidance and college guidance suites have not been updated in many years, and these improvements make better use of these spaces while also creating more comfortable and professional environments for our counselors, students, and visitors." (Pictured above L-R: updated Guidance Suite & updated College Guidance Suite)
Adrian Mariacher '97, Chair of the Buildings & Grounds sub-committee of Molloy's School Board, is proud to be a driving force behind these capital projects. "Molloy gave me to tools not only to be successful in my profession, but in life in general. Our school has had such a major influence on the growth and development of so many good people. It is my privilege to help with continuing an important legacy," said Adrian.
Capital Projects are a direct result of the generosity of Molloy's benefactors. Your support of The Fund For Molloy and the annual Walkathon sustains Molloy's ability to award scholarships and continually upgrade its 6-acre campus. Molloy can offer an evolving modern learning environment because of your support of our mission. Thank you to everyone who has so generously given to Molloy and enabled these exciting capital projects. The Beehive also extends its sincerest thanks to our facilities staff, as well as the Buildings & Grounds sub-committee of our School Board, including Adrian and Shaun McGrath '97, Anthony DiRusso '87 and Gino Fazio '81, for their hard work and contributions to the ongoing capital improvements around Molloy.


Badges Alumni Network Honors Mr. Diorio During Reception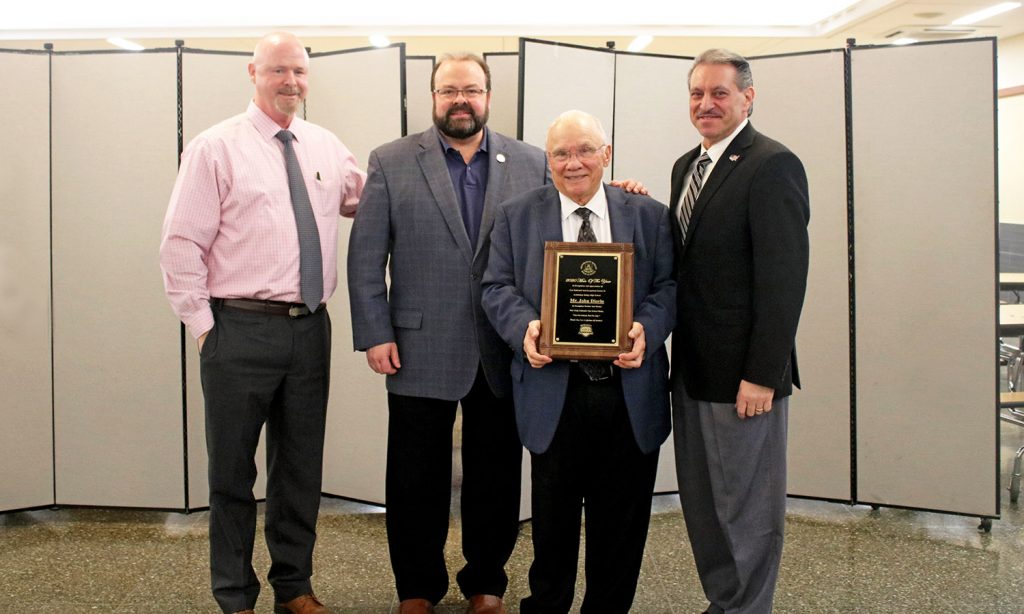 On Friday, January 31st, Molloy hosted its annual Alumni Night sponsored by our Badges Network. Over 100 alumni, faculty, family members and friends attended an evening reception and cheered on our boys varsity basketball team as they faced off against St. Francis Prep in the game of the night.
Before the game, Mr. Ed Shannon '84, a Badges Committee founding member, kicked off a presentation recognizing the evening's honoree: Mr. John Diorio. "In his 59 years of service at Molloy, we estimate John taught over 17,000 Stanners," said Mr. Shannon. "John mentored and inspired many students to go into a life of public service. He often had guest speakers that would connect with students and give them insight into a profession that they may have never considered. Some in this room may very well be in a field of work due to the influence of Mr. Diorio." (Thank you to the NYPD Ceremonial Unit for presenting our colors.)
President Richard Karsten '81 then offered a few words of thanks. "Congratulations on nearly 60 years of service to the Marist Brothers' mission at Molloy. Over 10 years ago, you were instrumental in founding this Badges Network. Now, I hope you are enjoying your retirement, but it's great having you back and you are always welcome home." Senator Joseph Addabbo Jr. '82 (15th Senate District) also thanked Mr. Diorio and recalled how he inspired him to pursue a career in government. Mr. Diorio then accepted a commemorative plaque on behalf of the Badges Network and thanked everyone for their support. He urged Stanners far and wide to keep the Badges Network going strong for years to come.
The goals of Molloy's Badges Alumni Network are to connect Stanners in public service, reconnect alumni with their alma mater, and help individuals build their professional networks. If you would like to connect with the Badges Alumni Network, click the buttons below to visit the network on social media. Don't forget to follow each page!

---
Molloy Hosts Safety Awareness Event w/Special Guests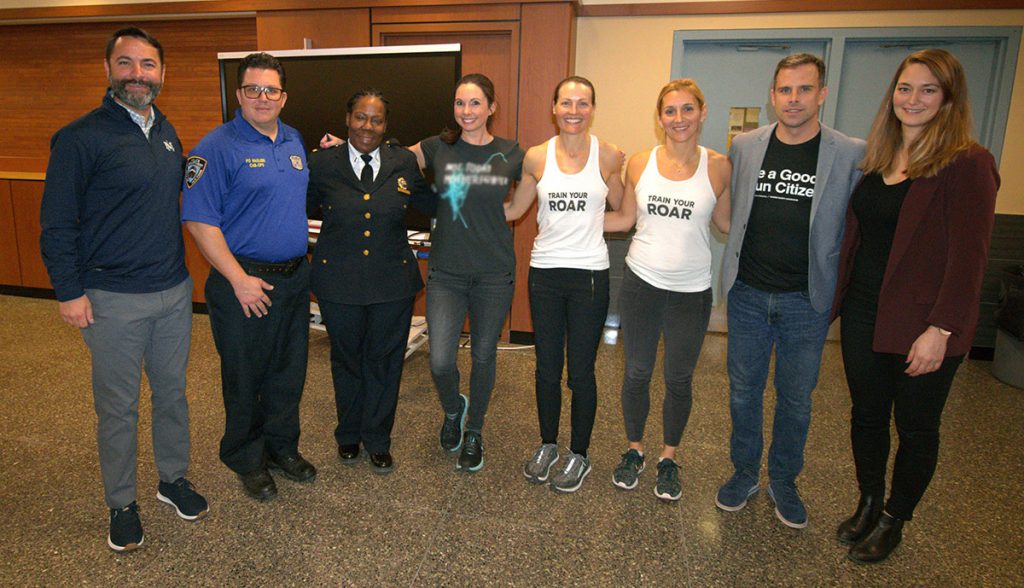 Photos by Jackson Seeley '22. Pictured above L-R: Alumni Development Director Craig Katinas '93, PO Naglieri, Lt. Rosalyn Blackwell of NYPD Crime Prevention Division, self-defense advocate and national speaker Kelly Herron, Julie Morrill and Rebecca Tolkoff of Train Your Roar, John Honerkamp of The Ron Collective, and Jessica McEntee '05.
Archbishop Molloy High School would like to thank John Honerkamp of The Run Collective and self-defense advocate Kelly Herron, Lt. Rosalyn Blackwell of the NYPD Crime Prevention Division, and Julie Morrill and Rebecca Tolkoff of self-defense group Train Your Roar for their participation in Molloy's recent Safety Awareness Event on January 24th. The event was held during Runner Safety Awareness Week. Jessica McEntee '05 began the program with a few opening remarks. "The issue of public safety is one that affects people from all walks of life in our city, but unfortunately particularly resonates with our Molloy family," said Jessica. "We lost a member of our community, Karina Vetrano in 2016, when, while out on an ordinary run, she fell victim to a senseless act. The truth is that most people don't believe they will become a victim, until they are one. With the support of Karina's family, we continue to work to honor her legacy."
Throughout the evening, each special guest shared valuable insight and perspectives on self-defense and safety awareness as well as information about additional resources that are available to all of us. Audience members learned best practices for designing safe routes for exercise, how to be better aware of your day-to-day surroundings, informing others of your route and plans to run, and how to escape and avoid potential conflict. The event welcomed members of the Molloy and greater Queens communities and was a great success. Molloy hopes to maintain its connections with these organizations and could potentially host a similar event in the future. Special thanks to Fox 5 News for covering the event. Click the button below to see the news report.

Additional Links:
---
Recap: Winter Open House for Accepted Students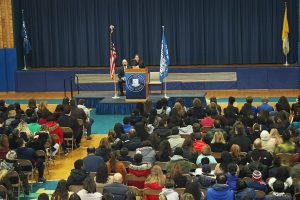 On Thursday, January 23rd, Molloy welcomed accepted students and their families to its Winter Open House. Earlier in January, Molloy accepted over 1,260 students out of nearly 2,000 applicants for 400 available freshman seats. Students from many Catholic and public schools and neighborhoods/boroughs were accepted. Molloy's Winter Open House for Accepted Students provides an opportunity for accepted students to enjoy self-guided tours and many one-on-one interactions with our students, faculty, and parent volunteers.

The Open House began with a wonderful speech presented by senior Krista Schemitsch '20 (pictured right at podium), who began by stating that attending Archbishop Molloy High School was "the best decision that [I] have ever made." As an eighth grader, Krista was impressed with the welcoming nature of Molloy's Open Houses. "What solidified my desire to come to Molloy was actually this Winter Open House, where I had the opportunity to speak to seniors whose desire to talk about Molloy was endless." Krista's Molloy journey included a trip to the Marist Brothers Center at Esopus for Freshman Camp, JV soccer, amazing teachers like Mr. Sheehan, and experiences like the National Honor Society, American Sign Language Club, and numerous rigorous AP classes. Each step of the way, Krista felt prepared by her teachers and supported by her friends. "Where I start the next phase of life's journey is still uncertain since I'm waiting on more college admission results….But, no matter where I go, I know one thing for sure: Molloy did give me the environment to develop into the person I am today and to determine my future. It prepared me well for my next step. And for that, I will be forever grateful."
We hope our accepted students were inspired by Stanners like Krista, and we look forward to welcoming the Class of 2024 to Molloy in the fall. For more information about Molloy admissions visit www.molloyhs.org/admissions/, @molloyhsadmissions on Instagram, or contact admissions@molloyhs.org.


Track & Field Wall of Honor Reception

HONOREES:
Joe Hayes '62, Rich Dillon '62, Paul Daly '62, & John Tietjen '62 (Indoor National Champions – Two-Mile Relay 8:00.0)

Jose Bautista '76 (Led Molloy to the 1975 CHSAA Cross Country Championship)

Jessica Conter '08 (Scored 26 points leading Molloy to both Indoor and Outdoor CHSAA Titles)

Brittany Dombrowski '09 (Holds New York State Catholic Javelin record)

Dylan Dombrowski '07 (Set NYC Catholic records in Javelin and Decathlon)

AJ Power '84 (Dedicated coach for over 25 years)

Rebecca Power '08 (Set CHSAA record in the Pole Vault and won 11 Individual City Titles)

Rafael Ramos '96 (Ranked #2 in the USA in the 300M)

Ed Walsh '66 (Set New York State Catholic record in the 3 Mile Run)
ABOUT THE EVENT: All are welcome to join the Archbishop Molloy High School Track & Field community for an afternoon reception and ceremony honoring our 2020 Track & Field Wall of Honor Induction Class (see listing above). The price of your admission (see registration page) includes lunch, light refreshments, beer and wine. Click the blue button above to register online or refer to the contact information above for additional information. We look forward to celebrating this special occasion with you.
---
Molloy Blood Drive
When: Tuesday, March 10, 2020 | 8:00AM – 2:00PM
Where: Archbishop Molloy High School
Who: All Welcome
Contact: Ms. Maria Gallagher, RN | mgallagher@molloyhs.org
Molloy's annual Blood Drive, sponsored by the New York Blood Center (NYBC), is scheduled for Tuesday, March 10th from 8:00am – 2:00pm in the Jack Curran Gymnasium. Alumni and family members are invited to join our students and faculty in giving the gift of life. According to the New York Blood Center, one in three people will need a blood donation sometime during their lives, and with blood lasting only 42 days, donations remain critically important throughout the year. No advanced signup is required. Click on and share the flyer to the right or click the following link for more information on eligibility criteria or contact information. | Download NYBC Brochure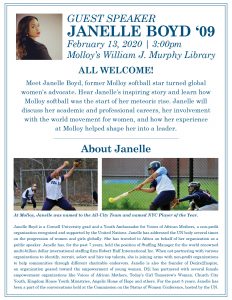 Guests are invited to come meet Janelle Boyd '09, former Molloy softball star turned global women's advocate, on February 13th at 3:00pm here in our William J. Murphy Library. Hear Janelle's inspiring story and learn how Molloy softball influenced her meteoric rise. Janelle will discuss her academic and professional careers, her involvement with the world movement for women, and how her experience at Molloy helped shape her into a leader. See the flyer to the right for details. No RSVP required. Contact alumni@molloyhs.org for more info.
---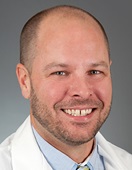 Mark Gorman, MD, '93 was recently named in Boston Magazine's list of top doctors in the child neurology category. Mark serves in several roles at Boston Children's Hospital including as Assistant in the Department of Neurology, Director in the Pediatric Multiple Sclerosis & Related Disorders Program, and Director in the Pediatric Neuro-Immunology Program. He is an Assistant Professor of Neurology at Harvard Medical School. Congratulations, Mark! | Links: Boston Magazine Top Doctors 2020 | Find A Doctor
---
Mr. AJ Power '84, longtime math teacher and track coach at Molloy, has been raising service dogs through Canine Companions for Independence (CCI) for the past several years. His latest pup, Joss, joined the Stanner family in 2019. When not brightening everyone's day in the halls of Stanner High, Joss can be found working very hard on his training. Recently, CCI sent a photographer to Molloy to document a typical school day for Joss. The photos are set to be used in upcoming promos and e-campaigns for CCI. Thank you to the CCI Public Relations and Marketing Department for sharing these photos with us. | Find more information about Canine Companions at www.cci.org.



We are saddened to share the passing of James "Jimmy" McCurdy '99 on January 31, 2020. Please keep James and the McCurdy family and our baseball alumni community in your prayers during this difficult time. | Memorial Page

We are saddened to share the passing of Omar Fonteboa '94 on January 7, 2020. Omar was born March 30, 1976, in Elmhurst, NY. He is the son of the late Manuel J. and Miriam Fonteboa. He married Jessica on May 16, 2014, in Las Vegas, NV. He was passionate about helping others as an Addiction Counselor. Omar spoke from his heart and touched so many lives. He is survived by his wife: Jessica Fonteboa; five young children ranging in age from 12 to seven months; mother, Miriam Fonteboa; stepfather, Marty Cohen; and a host of family and friends who loved him dearly. Please keep Omar and the Fonteboa family in your prayers.

Please pray for the repose of the soul of Lorraine O'Sullivan, mother of Joseph O'Sullivan '84.