We Want To Hear From You!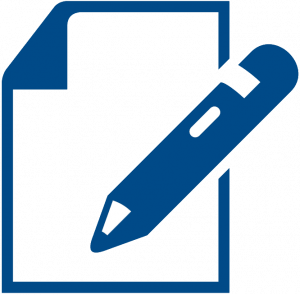 During this time of social distancing, many of us have been checking in with family members and friends with phone calls, text messages, streaming video sessions, and many other channels. These communications have undoubtedly helped lift our spirits during this difficult time. We would like to invite you to check in with your Stanner family too.
We have gotten to meet and befriend so many of you over the years, whether at alumni events or during your personal visits to Molloy. Our alumni have always shared wonderful stories that have enriched The Beehive. We think now would be the perfect time to check back in. Let's remain connected as a community and lift each other's spirits by sharing personal updates, Molloy memories, or whatever moves you to write to us. Perhaps you could recall a Marist Brother or teacher who inspired you, a classmate who made each day brighter, your favorite Esopus moment, or that championship game you'll never forget. Maybe you'd just like your classmates to know that you're safe and well. You're also welcome to reach out if you have any questions or if you just want to have a friendly conversation. Please contact us any time at alumni@molloyhs.org. We look forward to hearing from you.
The Stanner Alumni Center remains here to serve you, our amazing Molloy family. Thank you for inspiring us to carry the Molloy mission forward every day.
---
Update On Distance Learning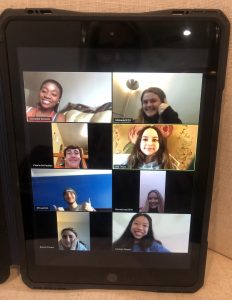 On March 13th, Molloy marked a historic moment by initiating a distance learning approach through at least April 20th in response to the COVID-19 pandemic. Although Molloy's physical campus has been closed since that date, day to day instruction and operations have continued remotely. Early results suggest that Molloy's administration, faculty, and staff have done nothing short of a phenomenal job in implementing an array of digital classroom resources, adapting schedules, collaborating with and providing support to each other, and prioritizing students' uninterrupted education.
Pictured right: Ms. Kerry Henning's peer group leaders meet using the Zoom video conferencing app.
Each school day begins with a prayer and morning announcements streamed live by Principal Dr. Darius Penikas. Students must then record their attendance for the school day using a form on Molloy's website. A schedule matrix has been created that guides teachers through when to assign material and when to test, and for students to keep track of their classes and deadlines for submitting work. School leadership has determined that the most effective online / distance learning is primarily asynchronous. This means creating a presentation/lesson and then giving students an opportunity to process it and complete an assignment. This strategy provides teachers and students the flexibility they need to handle multiple classes at the same time. Completed assignments must be returned by all students each evening.
Teachers have utilized apps such as Google Classroom to create and distribute daily assignments, while Molloy has adopted a professional version of the Zoom video app to facilitate group video conferencing. Administrators and academic departments have used Zoom to meet and share progress updates. Teachers have used Zoom for lesson demonstrations and office hours, while guidance counselors have used the app to conduct peer group sessions with multiple students simultaneously. Teachers have also used services such as Camtasia and Loom to "screencast" or share digital recordings of their computer screens with their students. In general, video services has thus far proven to be effective tools for distance learning.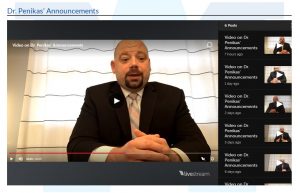 Pictured left: Dr. Penikas' daily morning prayer and announcement livestream (Click to View).
Molloy's Computer Science department shares news from their first full week of Distance Learning. Mr. Larry Reilly notes that he is using numerous apps to interact with students including Smarttech Learning Suite (multiple students can work on a project simultaneously in real-time), Schoology (student assessments and assignments), and Edpuzzle (teachers can record narration over a plethora of readily available video content online). Ms. Edit Boral reports that the Computer Science department is fully prepared to help support remote learning for students able to access devices and the Internet at home. "Through the support of Amazon, our entire computer science curriculum is online," said Ms. Boral. "All students participating in the Amazon Future Engineer Program received a free membership to AWS Educate, which provides them with free access to computing power in the AWS Cloud for their coding projects and content to learn about cloud computing. Additionally, the College Board is providing extra support for AP Computer Science Principles students who are diligently working on their assignments."
Although all extracurricular activities and sports are suspended, club moderators have continued to engage with their club members. The Photography Club has challenged students to take artistic photos while staying safely inside. The Baking Club is sharing recipes and photos. SMILE is conducting regular meetings during which they discuss trending topics on Facebook, reflect on a quote of the day, and nominate future topics of discussion. The Sci-Fi Club is contemplating a movie night where club members all tune in to the same movie at the same time. The Stanner newspaper staff is working on its spring issue which will primarily focus on the impact of COVID-19 on Molloy and the world.
Pictured below: Students submitted drawings of a flower, slice of pizza, and self-portrait in the style of Sandra Silberweig for Ms. Terri Burke's art class.
These are unprecedented times in our society. In addition to providing normalcy through consistent coursework, our administration, faculty, and staff are also showing compassion and flexibility throughout this process. Collectively there is recognition that world events can cause undue stress among students. We would like our community to know that we are doing everything we can to support our students academically and emotionally. As Stanners, we remain strong and present for each other.
We will provide further updates regarding distance learning in the coming days on our social media feeds and in future Beehives. Please feel free to reach out to alumni@molloyhs.org if you have any questions.
---
Stanner Alumni Center Hosts Benefactor Luncheon (2/29/20)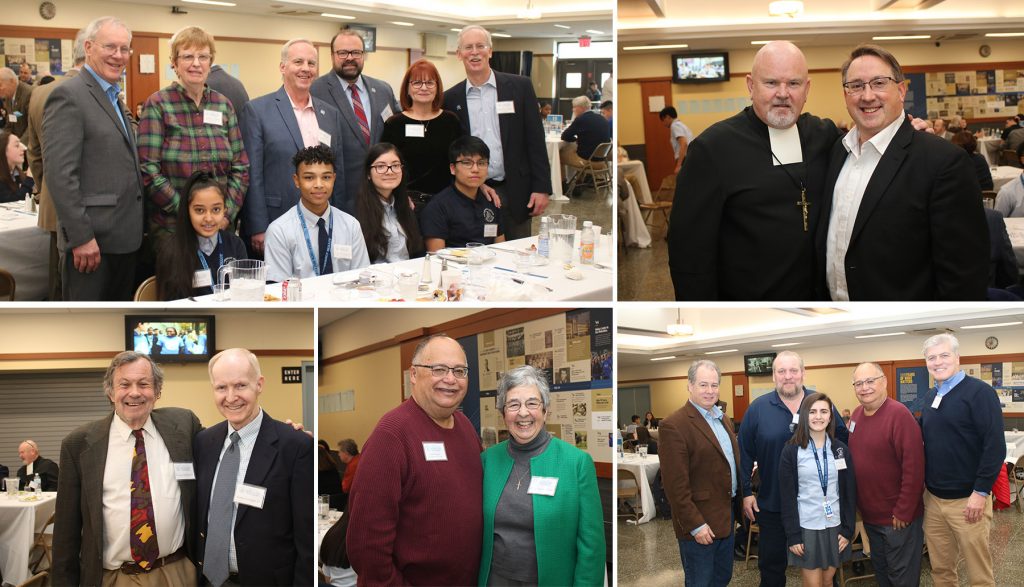 On February 29th, Molloy welcomed over 100 generous donors and scholarship recipients for the 2020 Benefactor Luncheon. The event was hosted by President Richard Karsten '81 and the Stanner Alumni Center. Students had the opportunity to interact with many individuals and families who have selflessly given the gift of education to countless Stanners.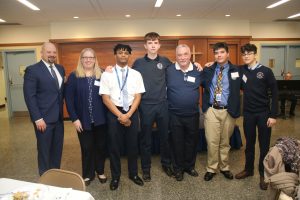 The event program began with a prayer led by Vice Provincial Br. Dan O'Riordan '85. Principal Dr. Darius Penikas followed with an update on many of Molloy's recent curriculum innovations, including strides in AP Computer Science and the addition of the Amazon Future Engineer Program, Virtual Enterprise International, and more. Alumni Development Director Craig Katinas '93 also shared words of thanks to our community, who continues to support our mission to nurture good citizens and the leaders of tomorrow.
President Karsten provided an update on the impact of giving through Named Scholarships and The Fund For Molloy, which has enabled amazing students the opportunity to fully realize their potential. "Keeping tuition low and providing scholarships for the hard-working families in Queens and New York City remains a top priority. None of these changes could and will be possible without you, our dedicated and engaged benefactors. Our Named Scholarships have a transformational impact on the families who could not otherwise afford the education at Molloy. Thank you for putting your trust in Molloy and investing in our future."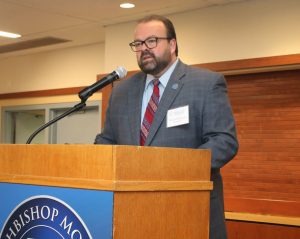 President Karsten also announced that a component of next year's Fund For Molloy will impact the beloved retreat and encounter program. "Currently almost 75% of our students participate in our retreats and encounters in Esopus. There are many families who struggle to pay tuition, let-alone extras such as the $150 fee to participate in a retreat to Esopus. Many students do not attend because of financial concerns. We felt very strongly that the school should financially support this fundamental program in order to meet the Marist Mission at Molloy. Next year, in 2020-21, The Fund for Molloy will subsidize this program and provide the retreat and encounter experience at a minimal cost to take the financial burden off our families." Click the button below to read President Karsten's full remarks.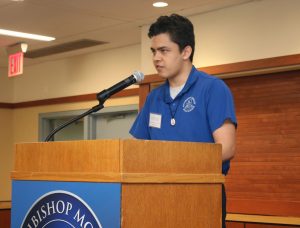 President Karsten's points on retreats and encounters were then brought to life by the words of student presenter Daniel Ramirez-Mendez '20. Daniel shared his Molloy experience, describing himself as a shy freshman that grew over four years to become outgoing, friendly, a Campus Ministry Leader, volunteer, and someone who always wants to help a friend. Much of his development was influenced by his experiences at Esopus. It was while on several retreats that Daniel discovered his passion for helping others and paying it forward. "I saw first-hand that people go through struggles just like I did, but that they could overcome them. There are always people fighting silent battles, and at Esopus whatever you say stays there. There's a support system that you and your peers have. You're not alone even when you think you might be." Click the button below to read Daniel's full remarks.
In all it was a wonderful afternoon made possible by the continued generosity and dedication of our community. Thank you to all who attended the luncheon. Please find more photos by clicking the button below or contact alumni@molloyhs.org to follow up with the team at the Stanner Alumni Center.


---
Champagnat Society And Refugee Awareness in El Paso, TX
by Elizabeth Sullivan '20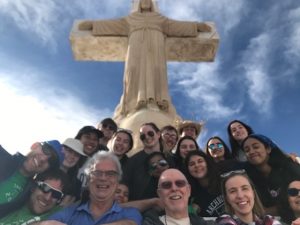 In February, I had the opportunity to go to El Paso, Texas with the St. Marcellin Champagnat Society for a border immersion experience. This trip was not only informative, but also extremely impactful. Our group did many activities and heard from people who have dedicated their lives to the border crisis. We were there for five days, and every day we heard at least one speaker. These speakers are people who live in El Paso and work with migrants on a daily basis. On one of the days, we heard from an immigration lawyer who outlined the entire system for us. On the same day, we heard from two border patrol agents in order to gain a different perspective on the issue. We met with the owner of migrant shelters in El Paso, a priest who talked about the economic issues of immigration, a woman who worked in the Obama administration and came back to El Paso to help, and many others who have been working tirelessly for migrants. Perhaps the most impactful activity we participated in was going to a migrant shelter that housed people who were just released from ICE custody and are waiting to go to their sponsor in the United States. There, we stayed for six hours and got to know the people. We played games with the children, gave English lessons to the children and adults, and had dinner with them. The whole purpose of the trip was to really try to imagine what it would be like to be in the migrants' positions, and volunteering at the shelter did that for us. We experienced the culture of El Paso and its sister city, Juarez, Mexico. We learned that people travel back and forth everyday between the two cities, but new policies have made that much harder.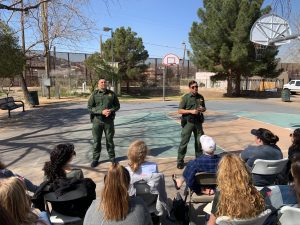 I gained a lot of information on this trip, and it all led me to the fact that the United States immigration system is a system of deterrence. The policies put into place are made to discourage people from entering the United States legally. Migrants seeking asylum only qualify if they are being persecuted because of their race, religion, nationality, political opinion, or social group. In order to proceed to an asylum hearing, migrants must pass a credible fear test, which is incredibly difficult because all they have is their word. Migrants going through El Paso have a 2% chance of being granted asylum, meaning 98% are deported back to the dangerous situations they were trying to escape from. The national average of asylum seekers who are granted asylum in the United States is only 11%. We learned that border patrol agents practice a process called metering, which is when they place agents before the ports of entry to turn migrants away before they can even claim asylum on American soil. Migrants have a right to a lawyer, but one is not assigned to them if they cannot afford one, which most cannot. When they are in ICE detention centers, migrants are treated terribly. They are fed frozen food for every meal, the centers are cold, and they are given one blanket that does not keep them warm. The border patrol agents taught us that they are there to help the migrants but want them to get into the United States the legal way. The problem with this is that the legal way can take up to decades. This is time that these migrants do not have because they are in danger. We heard stories that are hard to imagine about life in countries like Honduras and Guatemala where people resort to drastic measures to feed their families and where people are being targeted by gangs who will not stop until they get what they want. Hearing stories like these made all of us on the trip ask what we, as New Yorkers, can do to help.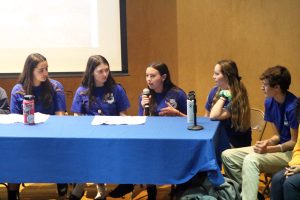 (Pictured right: Elizabeth Sullivan '20 speaks during Marist Refugee Awareness Panel at Molloy) The people in El Paso who we heard from encouraged us to help from here in New York. We can vote for officials who will attempt to fix this broken immigration system. The most important thing to do is to educate. We came back to New York to inform the people in our lives what the system actually is and what entering legally really means. The week of March 2nd, the Marist Brothers sponsored Marist Refugee Awareness Week. At Molloy there were daily prayer intentions for refugees being aided by Marist projects in different countries around the world. We also held a panel after school where members of SMCS told other students and faculty what we learned on our trip. All of the students that went, including myself, have been talking about what we saw and who we met in order to keep the discussion about immigration present in our daily lives, so that we do not forget what we learned. The one thing I took away from this trip is that change needs to happen for the millions of people who are attempting to escape danger but have nowhere to go.
Photos courtesy of the St. Marcellin Champagnat Society.
---
Speech & Debate Club Update
On Saturday, March 7th, eight members of Molloy's Speech & Debate competed in a qualifying tournament. The debate team of Angelica Katcher and Ash Sodhi qualified to represent NY State at the National Championship in Chicago in May. They came in 6th place overall for Brooklyn and Queens. Sophomore Ryan Curran '22 also qualified for the NY State Championship in April. Club moderator Mr. Larry Reilly said he is honored to work with "a very intellectual group of individuals." Although the status of these events is uncertain as The Beehive goes live, we would still like to congratulate our students for their amazing achievements!
---

Track & Field Update
Congratulations to Michael Hubert '20 (pictured second from left), who was part of the CHSAA intersectional relay team that came in first place at the State Competition in early March. Michael's teammates included Wesley Noble Jr. (Bishop Loughlin), Jake Meregildo (Cardinal Hayes), and Christopher Paxis (Msgr. Farrell).


34th Annual Jim Kinnier Stanner Golf Classic – RESCHEDULED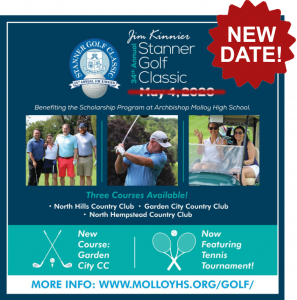 Dear Stanners,
I hope this message finds you and your family safe and well. Over the past several weeks, the Stanner Alumni Center has been closely following all developments regarding COVID-19. The safety and well-being of our community is our highest priority, and in turn we have decided to postpone the 34th Annual Jim Kinnier Stanner Golf Classic that was scheduled for May 4, 2020.
The event will now be held on Monday, September 28, 2020. It will be hosted at North Hills Country Club, Garden City Country Club, and North Hempstead Country Club.
If you already registered for the outing, purchased raffle tickets, or expressed interest in volunteering, we will carry over your arrangements or raffle purchases to the new date. If there are any changes in your availability for the outing or if you have any questions at all, please contact me directly any time at mrizzotti@molloyhs.org or leave a message at 929.446.4470. I am here to help.
The Stanner Alumni Center remains committed to connecting our community, providing high-quality events, and helping our students through Molloy's outstanding scholarship program. Thank you for all you do for Molloy and our students. We look forward to having a great outing in September. In the meantime, please stay safe and be well.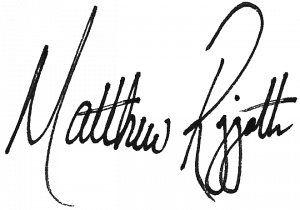 Matt Rizzotti '04 | Alumni Development Officer
---
Walk/Run for Karina
When: Saturday, May 16, 2020
Where: Archbishop Molloy High School
Who: All Welcome
Contact: Matt Rizzotti '04 | mrizzotti@molloyhs.org
Join us on Saturday, May 16th for our fourth annual Walk/Run for Karina. Together we will remember and celebrate the life of Karina Vetrano '04 with a Walk/Run, 5K Race, Kids Relay, and other festivities. More information regarding the schedule of events, sponsorship opportunities, and online registration is coming soon. We look forward to sharing this special day with our community.
---
Update: Track Wall of Honor & Education Network Reception
In our March 13th Beehive, we announced the postponement of our Track & Field Wall of Honor Reception, originally scheduled for 3/21, and our Alumni Education Network Reception, originally scheduled for 3/26. The Stanner Alumni Center would like to follow up by again thanking our community for their understanding and support regarding these postponements. New dates have not yet been determined, but we will let you


Gourmet Meals & Fine Wines with Stephanie Toma '12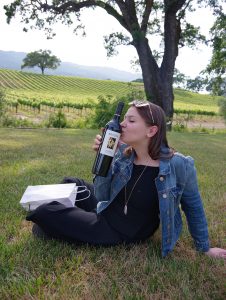 For Stephanie Toma '12, the world of food and beverage has virtually been her lifelong passion. "When I moved in with my grandmother around age eight, she started teaching me to cook. From age ten I began hosting 'dinner parties' for family, and I decided I wanted to be a chef," said Stephanie. A few years later, during her time at Molloy, Stephanie's love of cooking and baking for friends continued. She would contribute homemade dishes to International Day and help feed the Stanner Players at meetings. "They were willing subjects for some of my not so successful recipe attempts," joked Stephanie.
Stephanie earned an associate degree in Culinary Arts, and a BA in Food Service Management from Johnson & Wales University. While in the culinary program, she worked twice as a cook at Walt Disney World, and volunteered for the Newport and Nantucket wine & food festivals. "I fell in love with our front of house classes while earning the associates and decided that was what I wanted my focus to be career-wise. When my BA program started, I added a minor in Sommelier, and spent two years studying wines and spirits," explained Stephanie. She remains grateful for Madame Dupre's French classes and Mr. Quinn's ('00) AP European History class, as they were "infinitely helpful when studying European wines and history."
Stephanie graduated in February 2019 and currently works for corporate dining company Flik Hospitality Group. She is a front of house manager for the British Airways first class and business class lounges at JFK, where she has been for just about a year. "Eventually I would like to transition fully into the beverage industry or maybe work for a wine label, vineyard or wholesaler. I just passed the WSET (Wine & Spirits Education Trust) level 2 exam in wines; then I'll move on to the level 3 exam. After that I will possibly be starting the Court of Master Sommelier exams this year later in 2020.
---
Class Updates
We would like to share a video segment from Thirteen's Metro Focus featuring Dr. Brian A. Fallon, MD, '73. He is a psychiatry professor at Columbia University Irving Medical Center specializing in illness anxiety/hypochondria. During the segment, Dr. Fallon discusses how to manage anxiety related to Coronavirus through formulating a good understanding of the situation and acting accordingly. We believe and hope that Dr. Fallon's comments on this matter may be helpful to members of our community. Watch the segment by clicking the following link. Dr. Fallon's segment begins at the 15 minute mark.
Watch Dr. Brian A. Fallon, MD '73 on Metro Focus
---
Paul Galbraith '74 shared a photo of himself with his older brother Kevin Galbraith '66 and Kevin's classmate Pat Murphy '66. Getting to hang out with Kevin and Pat inspired Paul to follow in their footsteps to become a Stanner himself a few years later. Paul, however, didn't follow in their pursuit of life as Marist Brothers. This group photo is of the new Marist Brother novices in Esopus in 1967. Kevin and Pat are pictured together third and fourth from the left in the middle row. Also in the photo are Br. Richard Van Houten '66 (top row far right) and Br. Robert McCauley (top row third from right). | Link to Full Photo Caption
---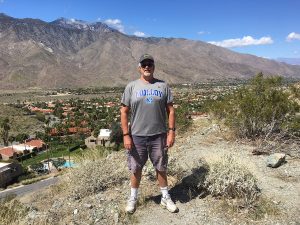 Terry Shugrue '73 shared the accompanying photo of himself sporting Molloy gear in Palm Springs, California in early March.



We are saddened to share the recent passing of Philip McCluskey '68 (pictured in gallery above) on March 7, 2020 after losing his battle with a long-term illness. Classmate Fred Ammann '68 shared the following about Phil, who was a star track and field athlete for Molloy: "What do you say about a guy who could blister splits on the 440 and 880 yard relays, turn in sub 50 second legs on the mile relay, clock sub 2 minute times on the 2 mile relay, all the while being a scoring member of the Varsity A cross country team? I'd say versatile. Like Kevin Krenn, Phil competed with a certain swagger, and has to be considered one of the most talented all-around runners that Molloy has ever produced." Classmate Ray Kaelin '68 shared: "What a class act on so many levels." Joe Fitzgerald '68 shared: "Phil benchmarked our year on the track team. [I] enjoyed his company." George C Ruotolo Jr. '68 shared: "Phil had a special impact on the '68 track team. I always marveled at his talent and work ethic. Rest In Peace, friend." Family and friends are planning a Celebration of Life in Athens, Georgia on what would have been Phil's 70th birthday, May 19th. Please keep Phil and those who love him in your prayers.

Please pray for the repose of the soul of Erwin Petschauer, father of John Petschauer '83, Erwin Petschauer '85, and Kenneth Petschauer '87; grandfather of Erik Petschauer '12 and Andrew Petschauer '15. Erwin was known to his loved ones as "Poppy" and was "the most youthful 91-year-old you could ever meet." Please keep Erwin and the Petschauer family in your prayers.| Memorial Page

Please pray for the repose of the soul of Frank Barone Sr., who passed away March 4, 2020. Beloved husband of MaryAnn Barone. Loving father of Frank J. (Maria) Barone, Jr. '83 and the late Donna Frank. Cherished grandfather of Nicholas, Gabriela, Daniel, Connor, Juliana and Sofia. Adored great grandfather of Brooklyn and Cassidy. | Memorial Page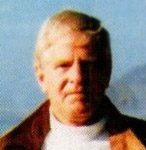 Please pray for the repose of the soul of Dr. Stanley Andrews Jr. '57 (pictured right), who passed away on February 22, 2020. Stanley is the brother of Robert Andrews '61. Dr. Andrews was a resident of South Carolina at the time of his passing. Please keep Dr. Andrews and his family in your prayers. | Memorial Page

We are saddened to share the passing of Frank Mangano, father of Michael Mangano '10 and Reilly Mangano '19. Please keep Frank and the Mangano family in your prayers.

Please pray for the repose of the souls of all who have passed in the wake of the COVID-19 Pandemic and keep in your prayers all who are ill or caring for others.