In Memoriam: Mr. John P. Sherry '61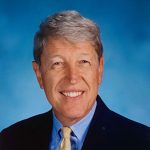 Archbishop Molloy High School is deeply saddened to share the passing of Mr. John P. Sherry '61 on September 9, 2020.
Mr. Sherry served as Molloy's first lay president from 2004 to 2010. In that time he befriended and worked with countless Stanners while making a positive impact on many lives. In recent years, Mr. Sherry endured a courageous battle with pancreatic cancer.
Please join us in prayer for the repose of the soul of Mr. John P. Sherry, and please keep the Sherry family in your prayers.
The Sherry family welcomes you to attend a Funeral Mass livestream on Saturday, September 26, 2020. A musical interlude will begin at 9:50am with the Funeral Mass beginning at 10:00am. Please refer to the links below.


Molloy Reopens With Hybrid Model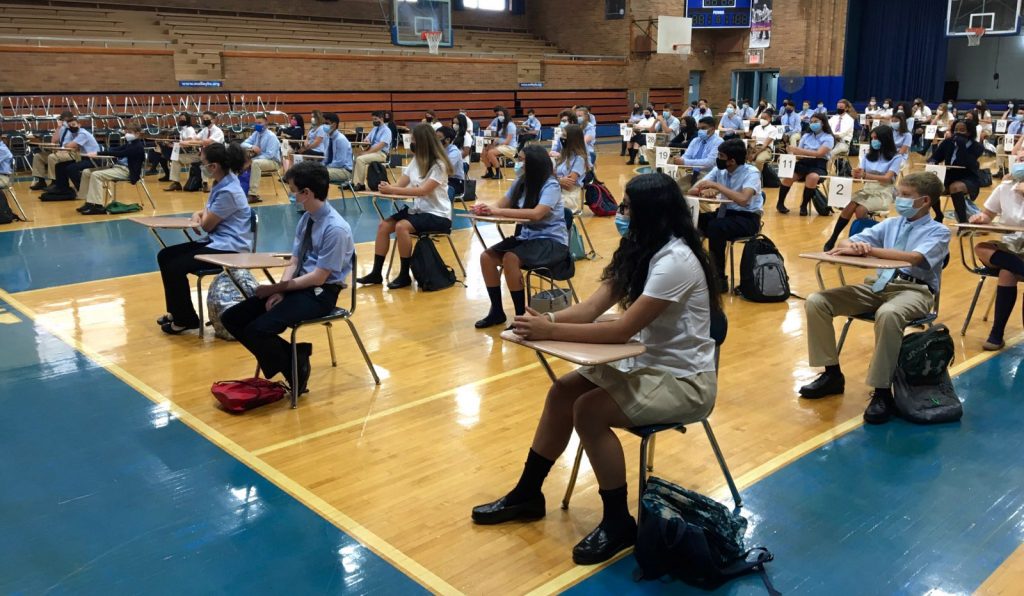 The week of September 7th, Molloy commenced its 2020-21 school year with a hybrid model in place. Students are grouped into A and B cohorts that physically attend classes and participate virtually on alternating days. A portion of Molloy's students have opted for full-time virtual learning. On September 8th, Molloy welcomed its entire faculty and staff back to Manton Street for the first time since March 12th. The following day, the Class of 2024 got acclimated with their new surroundings during Freshman orientation. Sophomores returned for their orientation on September 10th, while Juniors returned on the 11th and Seniors on the 14th. Molloy's first full day of classes was Tuesday, September 15th.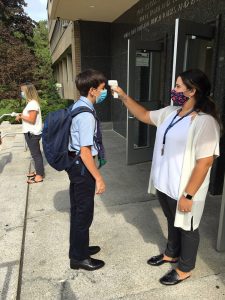 This year's opening has been different than any other. Upon arrival, each person has their temperature checked before they are permitted to enter the building. Once inside, ample signage promoting one-way hallway traffic, clean hands, and social distancing is visible throughout the campus. Disinfecting stations are accessible in all corridors, and all classrooms have cleaning and disinfecting supplies. Desks are spaced six feet apart in classrooms, while larger spaces such as the theater, cafeteria, and gymnasiums are serving as additional classrooms. All faculty, staff, and students must wear personal protection equipment (PPE) while inside the building. (Pictured: Ms. Nicole Le Bris '16, Molloy's new Medical Assistant, scans the temperature of a student)
"Meeting the guidelines and requirements outlined by New York State, the NYS Department of Health, and the CDC was an extraordinary effort that required the coordination of every aspect of student life," said President Richard Karsten '81. "Early in July we assembled a Reopening Task Force led by administrators, faculty, and staff. We met regularly to develop a compliant and successful Reopening Plan that would prioritize the health and safety of our Molloy family. I would like to thank our Registered Nurse Ms. Maria Gallagher, our Task Force, and everyone who has made our reopening possible."
"We worked very hard over the summer to create a synchronous schedule for A and B cohorts as well as the approximately 20% of students who opted for full distance learning," said Principal Dr. Darius Penikas. "The cohorts alternate physically attending school two to three times per week and following a synchronous schedule on the days they are learning from home. This has been made possible with the installation of a camera in each classroom that allows students to follow along with their teachers in real time if at home. I would like to thank our newly appointed Vice President of Technology and Innovation, Mr. CJ Mallia, and our IT staff for their efforts in quickly implementing this complex yet effective solution. I would also like to thank our faculty and staff for their hard work and extensive preparation to get ready for this unique school year."
Molloy's response to COVID-19 is evolving and ongoing. Administrators will continue to follow the guidance and recommendations of New York State, the NYS Department of Health, and the CDC throughout the school year as it pertains to potential positive COVID-19 cases at Molloy or in the surrounding communities.
On day one of full synchronous instruction, Molloy set new Zoom records for a single day: 343 Zoom Meetings, 7,059 Zoom Participants, and 239,858 Zoom Minutes (previous records from May 18th: 77 meetings, 1,660 participants, 65,510 minutes).
---
Celebrating The Class of 2020
On Saturday, August 8th, Archbishop Molloy High School celebrated the Class of 2020 during our 127th Commencement Exercises. Our graduates and their families attended a virtual ceremony, which was the first of its kind in Molloy history. Each graduate was recognized, while remarks were delivered by Valedictorian Haley Kirmaier '20, Salutatorian Krista Schemitsch '20, President Richard Karsten '81, and Principal Dr. Darius Penikas. The presentation of awards was led by Assistant Principal Mr. Edward Cameron. In addition, Susan Jacob '20 and Erin Mardenborough '20 performed a wonderful rendition of our National Anthem. You can watch the full ceremony in the video player below or download the valedictorian and salutatorian by clicking the buttons below. During the week of August 10th, our graduates visited Molloy to pick up their diplomas and take photos with their families on Manton Street. (A sampling of which are pictured above. Photos by Joe Licul)
In spring, the initial transition to distance learning resulted in the postponement of many senior events. In turn, Molloy produced a series of virtual events for seniors, including Academic and Athletic Awards, Graduation Liturgy, and Senior Encounter. You can find links to a selection of these virtual events below. In addition, Molloy planned a few surprises for the senior class, including faculty and staff delivering lawn signs to seniors' homes and the installation of printed portraits of every senior in the windows along Manton Street. Links to these stories can also be found below. "All of our students missed events and activities that make the spring season memorable at Molloy. In particular, the Class of 2020 had many disappointments with class trips, prom, and other events being affected. We felt it important to pay special tribute to our seniors with these surprises and virtual events," said President Karsten.
The Class of 2020 will attend outstanding universities including Barnard College, Boston College, Dartmouth College, Emory University, Fordham University, NYU, Northeastern University, Rensselaer Polytechnic Institute, Sophie Davis School of Biomedical Education-CUNY, Seton Hall University, St. John's University, Vassar College, Villanova University, Yale University, and many more.
Congratulations once again to our historic Class of 2020. Please keep us updated on all of your many achievements.



---
Congratulations to Our Valedictorian & Salutatorian
Archbishop Molloy High School is proud to congratulate our Class of 2020 Valedictorian and Salutatorian.
Haley Kirmaier '20, Valedictorian – In addition to her excellent academic standing, Haley (pictured left) served as a volunteer peer tutor, Eucharistic Minister, Science Olympiad member, President of Girls Who Code Club, a member of the American Sign Language Club, and a Deaf Camp Counselor in Esopus. Haley will attend the Stevens Institute of Technology with an anticipated major in chemical engineering.

Krista Schemitsch '20, Salutatorian – In addition to her excellent academic standing, Krista (pictured right) served as the President of the National Honor Society, Varsity Soccer Captain, Special Camp and Deaf Camp volunteer in Esopus, Briarwood Shelter tutor, Vice President of Girls Who Code Club, Math League Secretary, member of the Integrated Science Association, member of the Biology Club, member of the American Sign Language Club, and a Model UN Delegate. Krista will attend Dartmouth College and plans to study Neuroscience on a pre-medical track.


A Note On Upcoming Events
Over the past several months, Molloy and the Stanner Alumni Center have seen many events postponed or canceled due to our ongoing response to the COVID-19 pandemic. As a result, we have missed seeing many of our alumni and friends who attend our events to connect with Molloy and each other. With limitations on large-scale gatherings still in place, and changes in cleaning and visitor protocols, the Stanner Alumni Center is working on offering a series of virtual events for our community. While ultimately we can't wait to see you all in person again, we believe offering events through virtual platforms is our safest path forward. We are in the planning stages with alumni and industry leaders to offer professional networking events focused on:
Navigating the internship / job market during COVID-19. Panelists experienced in Law, Finance, Business, or Public Service will take questions in advance from participants and address them during a live Zoom event.
Business of Sports: Industry leaders will offer their insights in this dynamic and growing industry.
… and more to come!
If you would like more information about any of our upcoming virtual events, or would like to volunteer to plan any events, such as virtual Class Reunions, please contact us at alumni@molloyhs.org or 718.441.9210.
---
Virtual Molloy Oktoberfest –

Join Us On Zoom!

When: Thursday, October 22, 2020 | 6:30PM
Where: Zoom Video App
Who: Stanners & Friends Ages 21+
Admission: $50 per person
Contact: alumni@molloyhs.org | 718.441.9210
The Stanner Alumni Center has partnered with Brooklyn's Other Half Brewing Company to present this year's Virtual Molloy Oktoberfest! One of the premiere craft breweries in the New York Region, Other Half Brewing Company will offer a virtual beer tasting on Zoom. The tasting will be led by Certified Cicerone® Joy Reichenbach. Stanners ages 21+ will explore a selection of craft beers and learn about the brewing process, flavor profiles, and some fun stories about each beer. (Click Here to Visit Other Half Brewing Company Website)
Cost of your admission covers:
---
Alumni Reunion & Golf Outing Updates
Please click the images below to read our announcements regarding the Stanner Alumni Reunion and the 34th Annual Jim Kinnier Stanner Golf Classic. Contact Alumni Development Officer Matt Rizzotti '04 at mrizzotti@molloyhs.org or 929.446.4470 for more information.


Please join us in prayer for Billy Szendrey '74 as he continues his recovery from COVID-19. Billy endured an extended hospital stay, but thankfully, with the support of his wife Sue and daughter Katy, Billy is now undergoing physical and occupational therapy. Billy's story has been featured in several news broadcasts as his family hopes to educate others about the potential long-term effects of COVID-19 and the importance of wearing a mask and observing social distancing. Click the following links to watch these news stories. | NBC Dallas-Fort Worth Story 1 | NBC Dallas-Fort Worth Story 2
Let us pray for all those who are suffering from symptoms related to COVID-19 and other illnesses.


Twin Heroes
by Christa Ciuffo '11 and Charlie Ciuffo '04. Pictured left and center: Lauren Ciuffo '09 with colleagues. Pictured right: Marissa Ciuffo '09 with colleagues.
Two people who we think deserve the highest recognition are our twin sisters, Lauren Ciuffo '09 and Dr. Marissa Ciuffo '09. Both have been working on the front lines of the pandemic in some of the hardest hit areas in New York.
Lauren is a Licensed Clinical Social Worker working in the postpartum and obstetrics department at Elmhurst Hospital, or what the media once referred to as the "epicenter of the epicenter." Working in this hard hit community has certainly taken a toll on all staff at Elmhurst, but it allowed Lauren to play an even bigger role in providing staff support. Lauren hit the ground running from the beginning by delivering food and listening to all staff who needed support. Lauren also recognized the need for support in her own community. She saw that the families she was caring for daily were being discharged home with minimal baby supplies. Community resources that would assist in these matters were closed due to COVID-19, which made motherhood more challenging for these at risk families. Lauren saw a need and sprung to action by creating an Amazon Wish List for much needed baby supplies for new mothers. She collected these donations, organized staff, and personally distributed hundreds of donated items to families in need.
Marissa is a physician at Stony Brook University Hospital, currently completing her 3rd year as an Internal Medicine resident. During the beginning of this pandemic, Marissa was assigned to a COVID-19 intensive care unit, working well over 12 hour shifts for 5 days straight. Gowned up in full PPE for hours, Marissa cared for the most critically ill patients in the hospital as well as their families. Marissa dedicated many hours to contacting family members and updating them on the ongoing care of their loved ones. She treated every patient as if they were her own family. Marissa, being a senior resident, also guided other physicians who were assigned to the ICU from other specialties (who were not normally in the ICU). Throughout this pandemic she has also been studying tirelessly for her boards and preparing to start her Cardiology fellowship at University of Massachusetts.
Both our sisters are heroes working on the front lines of this pandemic and deserve recognition for their tremendous and selfless work. They embody the teachings of St. Marcellin Champagnat and are truly living Molloy's motto of "Non scholae sed vitae."
---
Class Updates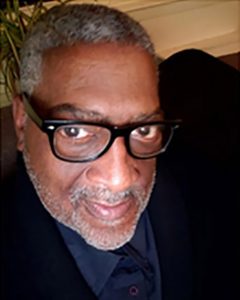 Ken Screven '68 was honored this month with the 2020 Hero Award from the Albany Damien Center. According to a Press Release: "During his 38 year broadcasting career, Ken brought life and emotional connection to the stories he told while forging personal relationships with the people involved as he did with Henry Nicols, the Cooperstown Eagle Scout who secretly lived with HIV and AIDS until, at the age of 17, he decided to tell his story to benefit others. In retirement, Ken has used his popular Albany Times Union blog, large social media following, and personal appearances to speak intelligently to the issues impacting all of us and to advocate for social change. Ken is a 2009 Citizen Action Jim Perry Progressive Leadership Award recipient and the In Our Own Voices 2018 Community Advocate honoree."
On September 16th, Albany Mayor Kathy Sheehan, in a ceremony outside Ken's home, declared Thursday, September 17th as "Ken Screven Day" in the City of Albany. Assemblyman John McDonald and Assemblywoman Pat Fahy presented Ken with an Assembly Proclamation to coincide with the Hero Award, which he received in a virtual ceremony hosted by the Albany Damien Center on September 17th. In a statement, Ken said, "I was left in tears. Thank you so much to Jeffrey Nichols, Perry Punjulas, and the fabulous Todd Cramer of the Damien Center. I am deeply humbled." (Photos courtesy of Ken Screven '68)
---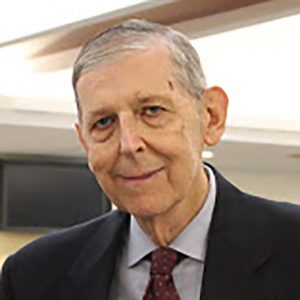 Earlier this year, renowned high school basketball scout Tom Konchalski '64 announced his retirement after over four decades of influential work. Konchalski is well known for his self-produced HSBI Report, a pamphlet circulated to New York City's basketball coaching community. Konchalski rated and evaluated thousands of high school basketball players annually. He recognized and touted great talent, including many players who went on to successful collegiate and professional playing careers. Among the greats he scouted include Kenny Smith '83, Kenny Anderson '89, Sundiata Gaines '04, and Russ Smith '09. Konchalski's legacy will continue to impact the sport of basketball for years to come. Congratulations, Tom, and thank you for your hard work and service to our Molloy and greater NYC communities. Read more about Tom Konchalski's career by clicking the following media links: NYC Hoops | Forbes | NY Post | Sporting News | SB Nation
---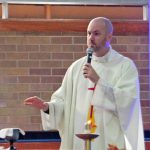 This past spring, Fr. Peter Purpura '99, pastor of Our Lady of Hope RC Church in Middle Village, was featured in the New York Times after serving quarantined parishioners with an outdoor procession every Sunday morning. Fr. Purpura walked the streets of Middle Village to pray with parishioners outside their homes and offer Holy Communion – all while safely socially distancing. The article reflects on how COVID-19 has affected Fr. Purpura personally as well as why he carried out this important work. Click the following link to read the full story (subscription required). In August, footage from one of Fr. Purpura's outdoor processions appeared in a new Bon Jovi music video. | How a Queens Pastor Tends to His Flock From Six Feet Away | Bon Jovi Video (Fr. Purpura at timecode 2:37)



As mentioned at the top of our Beehive, please continue to pray for the repose of the soul of John Sherry '61, who passed away September 9, 2020. Click here for more information regarding a virtual memorial service.

We are deeply saddened to share the passing of Sae Joong Suh '01 on September 5, 2020. Sae sadly lost a courageous bout with lung cancer. He is remembered as a selfless person who would do anything for someone in need. He was an avid volunteer counselor at many different camps held at the Marist Brothers' Center at Esopus. He was beloved by his Esopus family and by so many in his Molloy family. Please keep Sae Joong Suh and all who loved him in your prayers. | Click For Memorial Page

Please pray for the repose of the soul of Anthony J. Sirotka '56, who passed away September 5, 2020.

Please pray for the repose of the soul of Daniel M. St. John '78, who passed away on September 5, 2020.

Please pray for the repose of the soul of Suzanne Carroll Fariello, mother of Lauren Fariello '21 and Kristen Himmelberg '09, and cousin of Pat Carroll '81. Suzanne passed away on September 3rd surrounded by her loving husband Tom and daughters Lauren and Kristen. She had courageously battled a prolonged illness. Please keep Suzanne and the Fariello family in your prayers during this difficult time.

Archbishop Molloy High School is saddened to share the passing of Ms. Janette M. Kostel, wife of Andy Kostel and mother of Stephen Kostel '07 and Denes Kostel '14. Janette passed away on August 21, 2020. Please keep Janette and the Kostel family in your prayers. In lieu of flowers, the Kostel family is asking that contributions be made to The Elija Farm. This organization grows and sells organic food with all proceeds benefiting individuals with autism. The farm will also use funds to build a memorial rose garden in honor of Janette. Visit www.elijafarm.org for more information. | Memorial Page
We are saddened to share the passing of Joseph Bartscherer '72 on August 13, 2020. Joseph was a well-known fine-art photographer for over 40 years. Journalist Steven Kurutz recently profiled Joseph's life in the New York Times. Click the following link to learn more about Joseph's impressive career and impact on the photography landscape. Please keep Joseph Bartscherer and his family in your prayers. | Click Here For New York Times Article

We are saddened to share the passing of James J. Smith '73 on August 2, 2020. James was a longtime supporter of the Jim Kinnier Stanner Golf Classic and served as Golf Chair in 1996. He was an active presence in the Stanner community for many years. He was well known in the travel industry as well as for his advocacy for individuals with special needs. According to an article in Travel Market Report: "Jim Smith was a one-of-a-kind pioneer in our industry going back to his days at GEM. He had a larger than life personality with tremendous passion for our industry and the people in it. He also had a heart and a soul that was larger than life. He will be sadly missed by all of his friends and colleagues." Please keep James and his family in your prayers. | Read Full Article About Jim Smith in Travel Market Report

Please pray for the repose of the soul of Kevin Carmody '74. Kevin passed away July 23, 2020. Kevin grew up in Queens, New York, and was accepted to the Naval Academy at the age of 17. Kevin was a Vietnam era veteran who rose to the rank of Captain. His military service brought him to the Midwest where he met his wife Linda, and together they started a family. The decades to follow were dedicated towards providing a safe and loving home for their children, and together they built them a future worth having. Click the following link for more information. Please keep Kevin and his family in your prayers. | Remembrance Page

Please pray for the repose of the soul of Br. Leo Shea, FMS, a member of the Marist Brothers of the Schools for 68 years. Br. Shea passed away on June 3, 2020, at Champagnat Hall in the Bronx, NY. He was 85 years old. Click the following link for more on the life of Br. Leo Shea. | Remembering Br. Leo Shea

Please pray for the repose of the soul of Rev. Michael Dennis Whalen, C.M.. Rev. Whalen passed away on June 2, 2020 after a courageous battle with lung cancer. He was 65 years old. A private funeral was celebrated in the Murray House Chapel at St. John's University. Internment was fulfilled at St. Joseph's Cemetery in Princeton, New Jersey. Rev. Whalen frequently served the Stanner community by celebrating morning Liturgies in Molloy's chapel. He shared the responsibility with his Vincentian colleague Fr. Patrick Flanigan, also of St. John's University. Rev. Whalen also celebrated Liturgies with Molloy's alumni community and with the Marist Brothers. For more information about the life of Rev. Whalen please click the following link to Newsday: Click Here For More Information

We are saddened to share the passing of Laurence Joseph Dougherty '82 in the early morning hours of May 26, 2020. Laurence was the brother of Molloy Guidance Chair Christopher Dougherty '91. Laurence Dougherty was a Retired NYPD officer who served for twenty years in the 20th Precinct and the Headquarters Security Unit. After retirement, he served as a dog handler to canine Frank with MSA Security. Laurence battled 9/11 related cancer for nine years. He is described by family and friends as a memorable character and a man with values and virtue who was honest, kind, and respectful to all. Laurence is survived by his wife, Nanette Dougherty; their children Isabella, Juliette, Jean-Paul, and Grace; his mother, June Dougherty; his father-in-law Paul Dean & Jeannette; his brothers, Michael Dougherty (Nassau PD), and Christopher; and his sister, Michele Niemiec.

"We are saddened to share the passing of Thomas D. Wong, father of brothers Timothy '86, Edwin '90, and Christopher '91. Thomas passed away March 30, 2020. Please keep Thomas and his family in your prayers" | Memorial Page

Please pray for the repose of the soul of Major (Ret.) U.S. Army Albert M. Hood '64, extended family of Shannon Winters '06 and Ryan Winters '12. Albert graduated St. Bonaventure University ROTC and embarked on a 25 year career in the Armed Forces, concluding his service at the prestigious NORAD command in White Sands, New Mexico after stations in various U.S. and international installations. Albert retired to his beloved Tumbleweed Stables in El Paso, Texas, tending to his show horses and boarding local equines until his death. He was buried in the National Cemetery on the grounds of Fort Bliss in his adopted home of El Paso.

We are saddened to share the passing of Maureen McGuire, mother of Frank McGuire '83, Pat McGuire (McClancy HS '85), Mike McGuire '86, Chris McGuire '89, and Brian McGuire '97. Please keep Maureen and the McGuire family in your prayers.

Please pray for the repose of the soul of Beatrice Mastellone, mother of Barry Mastellone '64.

Please pray for the repose of the soul of Jim Fallon, father of Matt Fallon.

Please pray for the repose of the souls of husband and wife Louis Filosa '76 and Bernadette Filosa. Louis and Bernadette passed away in February 2020 just weeks apart. They are survived by their daughter, Samantha. Please keep Louis, Bernadette, and Samantha in your prayers.