Virtual Stanner Networking Event on Zoom
Contact: alumni@molloyhs.org
When: Tuesday, November 10, 2020 | 6:30pm
Where: Zoom
Who: All are welcome
Admission: Free!
ABOUT THE EVENT
Join the Stanner Alumni Center on Zoom as we discuss navigating the job market during the COVID-19 pandemic. Our conversation will be led by a panel of talented Stanner professionals. Click the blue button above to register. You can submit questions for the panelists in advance using the registration form on the event page. Click the thumbnails below to read more about our panelists.
PANELISTS
Opal Vadhan '11 – Executive Assistant to Secretary Hillary Rodham Clinton
Morrell Gaskins '12 – Associate Director of Recruiting, COOP Careers
Jason McGann '96 – Managing Director, PineBridge Investment
Matt McLaughlin '87 – Partner-in-Charge, Venable LLP
---
Virtual Br. Leo Richard Remembrance – SAVE THE DATE
Contact: alumni@molloyhs.org
When: Saturday, November 14, 2020 | Time: TBD
Where: Zoom
Who: All are welcome
Admission: Free!
Registration Opening Soon
The Stanner Alumni Center and SMILE program will host a virtual event in remembrance of Br. Leo Richard, FMS, 25 years after his passing. Br. Leo was the founder of the SMILE program and a beloved counselor and educator at Molloy for decades. More information will be shared about this event next week.


Virtual Memorial Mass for Br. Bob Andrews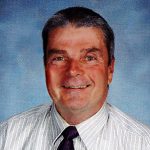 The Marist Brothers will celebrate the life of Br. Bob Andrews, FMS, with a Virtual Memorial Mass on Sunday, November 1, 2020 at 12:00pm. The Mass will be streamed live on the Marist Brothers' Center at Esopus Facebook page. The Mass can also be viewed on that page any time after the conclusion of the livestream. Click the blue button below to visit the MBCE Facebook page.
All are welcome to join the livestream as we pray for and remember our beloved Br. Bob for the gift he was in all our lives. In the months ahead, when it is again safe to host a larger gathering, the Marist Brothers will provide an update on another memorial to celebrate Br. Bob's life and legacy.

Esopus Runners to Honor Br. Bob Andrews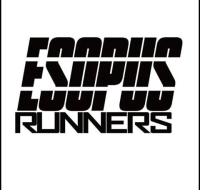 Esopus Runners is a dedicated team of athletes that has come together to show their support and raise money for the Marist Brothers' Center at Esopus, home of the Mid-Hudson Valley Camps. This year, the Esopus Runners Team will be participating in a virtual run/walk during the week of October 25th through October 31st. Participants can choose to run/walk 5k, run/walk 10k or run a half marathon, and simply upload their results to the event website. This year's event will be in memory of Br. Bob Andrews, FMS, longtime teacher and coach at Molloy and a great benefactor to the MBCE.
T-shirts will be mailed to all participants or delivered by members of the Esopus Runners committee. Awards will be presented for each race in the following categories: top three male and female finishers in each individual race; top three male and female finishers in the following age groups: grade school, frosh/soph, junior/senior, 18-21, 22-30, 31-40, 41-50, 51-60, and over 60. Click the button below for more info.

---
Stanners & Friends Enjoy Virtual Molloy Oktoberfest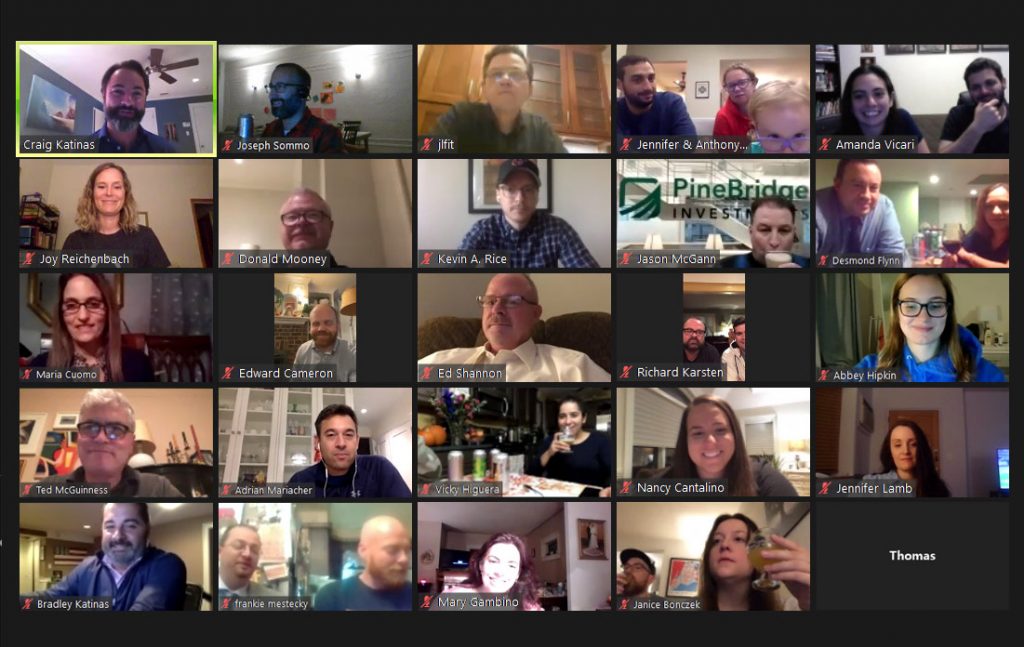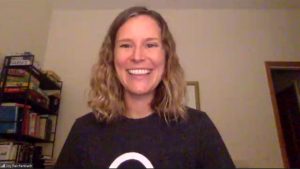 The Stanner Alumni Center extends a special thank you to everyone who attended our first ever Virtual Molloy Oktoberfest on Thursday, October 22nd. Stanners and friends gathered on Zoom for a virtual beer tasting led by Certified Cicerone® Joy Reichenbach (pictured right) of Other Half Brewing Company. Joy is Manager of Operations and Communications at Other Half and the founder of @joylovesbeer. Joy has held numerous roles in the beer industry and has a passion for traditional beer styles and beer education. Joy's knowledge and expertise were on full display as she led a guided tasting of the following original Other Half beers: Double Dry-Hopped (DDH) All Cashmere Everything Imperial IPA (8.5%); Pumpkin Space Latte Crunchee (7.2%); DDH Small Citra Everything IPA (6.5%); DDH Nelson Daydream Oat Cream IPA (6.5%). Thank you, Joy! After postponing many recent events, we were so happy to connect with our community once again. Please check the top of today's Beehive for our next upcoming virtual event.

---
Molloy Hosts First Virtual Open House
On Sunday, October 18th, Molloy welcomed prospective students and their families to its first Virtual Open House. The Open House consisted of an in-depth video that explores many aspects of Stanner High, including the rigorous academic curriculum, Marist charism, athletics, extracurricular activities, Esopus retreats, guidance, STEM, and much more. Viewers got to enter classes in session and hear directly from students and faculty. They also got to see some of the new technology that has facilitated hybrid learning, including the multidirectional cameras and microphones that have been installed in each classroom.
In addition to the Virtual Open House, the Admissions team has also been welcoming students and their families for private tours of Molloy's campus. These tours are a great opportunity to explore Molloy and hear directly from the people who know it best.
You can watch the Virtual Open House in the video player below, or email admissions@molloyhs.org if you would like to schedule a private tour for your family.
---
National Merit Scholarship Corporation Announces Commended Students, Semifinalists
The National Merit Scholarship Corporation (NMSC) has announced Commended Students and Semifinalists in its prestigious 66th Annual National Merit Scholarship Program. Congratulations to:
COMMENDED STUDENTS: Herodotus Georgiou '21, Nikki McNamara '21, and Wanda Quan '21.
SEMIFINALISTS: Samantha Lydon '21 and Lydia Saffian.
About 34,000 Commended Students throughout the nation are being recognized for their exceptional academic promise. Although they will not continue in the 2021 competition for National Merit Scholarship awards, Commended Students placed among the top 50,000 scorers of more than 1.5 million students who entered the 2021 competition by taking the 2019 Preliminary SAT/National Merit Scholarship Qualifying Test (PSAT/NMSQT®).
Semifinalists have an opportunity to continue in the competition for some 7,600 National Merit Scholarships worth more than $30 million that will be offered next spring. To be considered for a Merit Scholarship® award, Semifinalists must fulfill several requirements to advance to the Finalist level of the competition. Over 90 percent of the Semifinalists are expected to attain Finalist standing, and more than half of the Finalists will win a National Merit Scholarship, earning the Merit Scholar® title.
Click the button below to read the full press release with more information about NMSC.

---
Marist Brothers Announce Council for USA Lay Marists
This summer, Br. Patrick McNamara and the Provincial Council announced the formation of the new Council for USA Lay Marists. The Council was appointed by Br. Patrick after the Lay Marist Steering Committee worked on its proposal following the Lay Marist USA Assembly in July 2018. Council members have conducted bi-weekly meetings on Zoom. Future members of the Council will be elected by Lay Marists USA. Initial goals include recruitment, creating formation experiences, facilitating local lay leaders and activities, providing resources for local lay groups, and establishing clear communication with members, the Provincial Council, the Arco Norte region, and the Marist Institute. New developments will be shared in the coming weeks. Click the thumbnails below to read more about the founding Council members.
---
Sports Update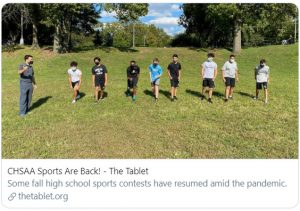 CHSAA sports have resumed, and Molloy's Cross Country athletes have started the year strong. The Freshman Boys and Girls and Varsity Girls all won team titles at the Br. Bob Andrews Memorial Meet on Saturday, October 17th at Van Cortlandt Park. Brianna Rucker (# 47 All-Time, AMHS Freshman) won the Freshman Girls race, Christian Bien-Aime won the Varsity Boys race, and Grace Murphy (#3 All-Time, AMHS Varsity) won the Varsity Girls race. Isabella DeSantis (#32 All-Time, AMHS Varsity) finished fourth in the Varsity Girls race. | Click for Full Meet Results
In addition, several other teams have resumed practice and play. Read more about the CHSAA's return in The Tablet, featuring quotes from Coach Mary Edward '13 and senior Arden Arabian '21. | Click for CHSAA Article in The Tablet
---
News from the Foreign Language Department
New foreign language teacher Mr. Jonathan Manger '09 shares news from his Italian class. Mr. Mangar's seniors have been taking turns each week to present current events while speaking Italian. Last week, Nikki McNamara '21 and Yianni Koumarnetos '21 presented articles from an Italian newspaper covering COVID-19 in the United States. Nikki and Yianni successfully tied the news together with current events in New York City and led a discussion with their classmates in Italian.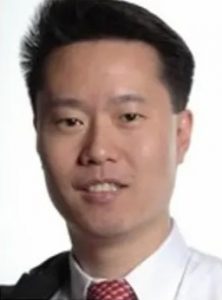 Earlier this year, Edwin Wong '90 organized an April Easter ice cream event for three FDNY EMS stations in Woodside, Elmhurst, and Rockaway. Edwin worked with local small business owners to have ice cream donated for the event, while family and friends were encouraged to donate to FDNY EMS via a help fund. The event was covered by the Queens Courier and AMNY. In June, Edwin won the primary election to become the NYS Democratic Committee (State Committee) male member for Assembly District 28, which encompasses Forest Hills, Rego Park, Kew Gardens, and parts of Richmond Hill, Middle Village, and Glendale. This is an unpaid volunteer elected position to represent the Democratic voters of District 28 to the NYS Democratic Committee. Edwin is currently the only Chinese American male State Committee member in Queens. He is using this momentum to run for New York City Council, District 29, which includes Forest Hills, Rego Park, Kew Gardens, and parts of Richmond Hill and Middle Village. Click the following links for more information. | https://edwinwong4all.com/ | QNS.com Article | AMNY Article | Forest Hills Times Article
---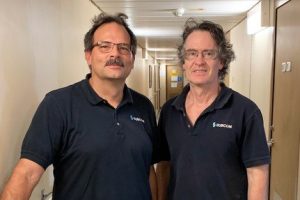 In June, Richard J. Olbrei '85 accepted a new position with Subcom as an Electronics Supervisor. He embarked onboard the CS Dependable to lay the Dunant Fiber Optic submarine cable for Google from Virginia Beach to Hilaire, France. After he boarded, Richard soon ran into the Chief Mate, fellow Stanner Terry Simmons '81 (pictured right). The project is anticipated to wrap up sometime this month. Richard was thankful that during the project the crew had a brief stop in LaRochelle, France, which allowed him to disembark and attend his daughter's wedding back home.
---
Frank L. Palmeri '77 celebrated 35 years working for New York State in September 2020, first with the Department of Taxation and Finance, then moving on to the Office of Information Technology Services. Frank credits his introduction to computers at Molloy, with paper tape on teletype console, as sparking a lifetime interest and enabling him to have a fun and fulfilling career. Congratulations, Frank!
---
Tom Lowenthal '74 shares that he enjoyed a career with the U.S. Attorney's Office, Eastern District of New York (EDNY) as a Paralegal Specialist. Tom retired back in 2012 and is now living up in Vermont.



Please pray for the repose of the soul of Stephanie J. Payawal '09, who passed away on October 19, 2020 following a courageous battle with a prolonged illness. | Click for Memorial Page

Please pray for the repose of the soul of Edward Crowell '80.