Stanner Talks: Business of Major League Baseball
When: Tuesday, March 16, 2021 | 7:00PM
Where: Zoom (Meeting ID emailed upon registration)
Who: Alumni, family members & friends welcome
Contact: alumni@molloyhs.org | 718.441.9210
ABOUT THE EVENT: "Stanner Talks" – Hear Molloy alumni share their insights into intriguing careers. The topic of our first "Stanner Talks" is: The Business of Major League Baseball. Enjoy a discussion led by five alumni in five different areas of MLB. The event moderator will be Alumni Development Officer and former pro baseball player Matt Rizzotti '04.
GUEST SPEAKERS: Marc Caiafa '90 – Senior Vice President, Production for MLB Network and NHL Network | Anthony Avitabile '91 – MLB Vice President, Risk Management | Matt Bourne '91 – MLB Senior Vice President, Communications | Nick Trotta '95 – MLB Senior Director, Global Media, Programming & Licensing | Steve Arocho '00 – MLB Senior Director, Communications & Youth Engagement
---
Girls' Leadership Scholarship Fund: Cash Calendar Raffle
Date of Drawing: March 29, 2021
Winners Announced: March 30, 2021
Who Can Play: Everyone!
Cost: $10 per box for each month/day chosen
1st Prize: $500
2nd & 3rd Prizes: $250
ABOUT: The Girls' Leadership Scholarship Fund, facilitated by a committee of women educators representing Archbishop Molloy High School, is sponsoring its second CASH CALENDAR RAFFLE and cordially invites and encourages you to join us for this event. ALL proceeds will support the Girls' Leadership Scholarship Fund and will benefit academically gifted female candidates with exceptional leadership potential who may be seeking admission to Molloy. The CASH CALENDAR RAFFLE will be a culminating event in celebration of March, which recognizes International Women's Day and which is designated Women's History Month. Thank you for your interest in and support of our efforts towards promoting girls' leadership at Molloy.
HOW TO PLAY:
A full-year calendar is featured on our participation form page. To play, first complete the form, then indicate the month and day of your choice(s) in the drop down box. Birthdays, anniversaries, and other days with sentimental meaning are commonly chosen. Participants are encouraged to select their dates early since A TOTAL OF ONLY TWO DIFFERENT PLAYERS MAY SELECT THE SAME BOX. Boxes will be updated on our calendar each night as the raffle proceeds. If two players choose the same winning date/box, the prize amount will be split evenly between both winners. See bulletpoint list or visit
www.molloyhs.org/cashcal/
for more information.
---
35th Annual Jim Kinnier Stanner Golf Classic
Join us for the return of the Jim Kinnier Stanner Golf Classic on Monday, May 3, 2021. All proceeds from Molloy's annual alumni golf outing directly benefit future Molloy students through our scholarship program. This year Molloy will comply with all CDC and New York State health and safety guidelines as we continue our response to the COVID-19 pandemic. Capacity will be limited to 72 golfers per course. The event will not include dinner, but there will be an extended cocktail hour at each course as well as other gourmet meals and exceptional service provided throughout the day. Raffle tickets purchased in anticipation of last year's event (which was ultimately cancelled) will be carried over to our 2021 raffle. Click the links above for more information or to download your digital invitation. Contact Matt Rizzotti '04 to request more raffle tickets.


Support Molloy's Lenten Food Drive
Alumni and friends are invited to click the flyer below for more information about how you can support Molloy's Lenten Food Drive. If you are unable to drop off food during the designated date and time for alumni, please contact alumni@molloyhs.org. To date, over 1,400 items have been donated by our students and faculty. Thank you for your generosity this Lenten season!
---
ICYMI: Edwin Casimir '13 on Marist Conversations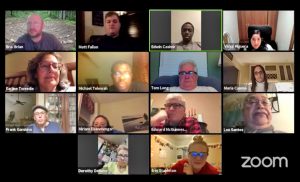 On February 24th, Edwin Casimir '13 joined Matt Fallon and Br. Brian Poulin, FMS, for episode two of Marist Conversations. Edwin led a discussion about race, diversity, and universal love in our Church and world. In case you missed it, you can watch the archived video on the Marist Young Adults USA Facebook Page. Click the button below to watch.
ABOUT EDWIN: Edwin is a first generation Haitian American. He attended Molloy on a full 4-year academic scholarship which he could not have afforded private high school without. Edwin graduated from Molloy in 2013 and later earned degrees in Cultural Studies and Philosophy from The City College of New York. He has been involved with the Marist Youth/Marist Young Adult programs, having led Marist Youth Encounters and volunteered at Esopus summer camps. Edwin currently works as a certified EMT and excels in leadership, finance, organization, diversity, and reformation experience from his fraternity Tau Epsilon Phi Fraternity, Inc. In 2020, Edwin joined the Council for Diversity & Inclusion to help Molloy evolve its institutional culture.

---
Molloy Celebrates Festival of Cultures Virtually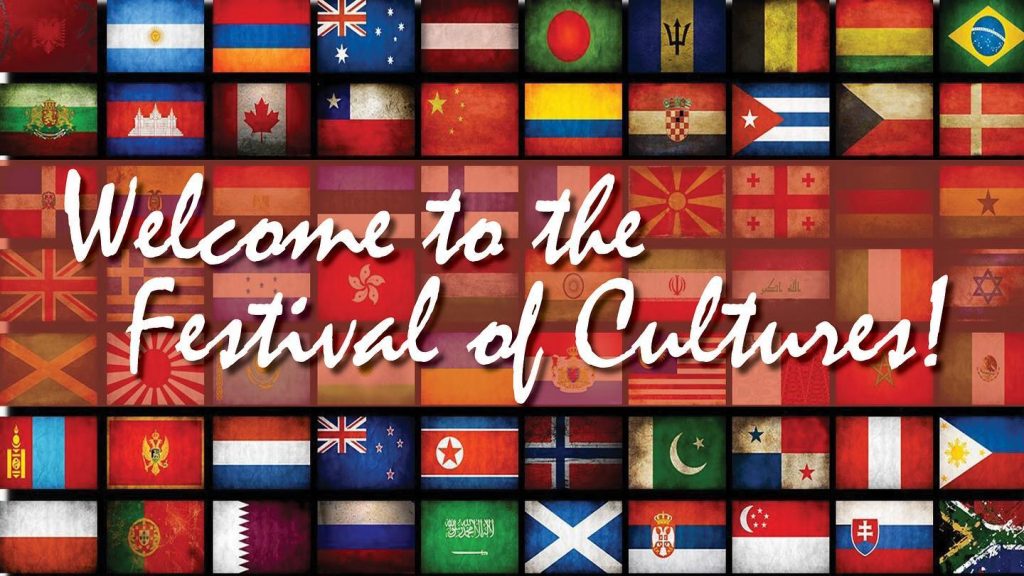 Beginning March 5th, Molloy is virtually celebrating the Festival of Cultures (
formerly known as International Day
)! Students from each of our cultural clubs curated informative and entertaining videos about their heritage. Please join us in this celebration of world cultures as our students highlight traditional dance, cuisine, clothing, and more. To view the virtual event please click the image above or go to:
www.molloyhs.org/festivalofcultures/
---
Molloy Congratulates Two Natl. Merit Scholarship Finalists
The National Merit® Scholarship Program has now determined which of the 16,000 Semifinalists named in September 2020 have met all requirements to advance to Finalist standing in the competition. All Finalists will be considered for National Merit Scholarship awards to be offered in 2021. Two Molloy seniors, Samantha Lydon '21 (pictured left with Principal Dr. Penikas) and Lydia Saffian '21 (pictured right), have each been awarded a Certificate of Merit in recognition of their standing as Finalists. Later this year, 7,500 Merit Scholarship® winners will be announced from a group of more than 15,000 Finalists. | Learn More
---
Stanner Players Planning Unique Spring Musical
The Stanner Players are rehearsing virtually for their unique Spring Musical: "The Addams Family: Quarantined Concert Version". Based on the cartoon strip by Charles Addams, the Addams Family has been adapted into numerous TV shows and movies. In this musical, Wednesday Addams has fallen in love with a "normal" boy and invites him and his family over for dinner to meet the mysterious and spooky Addams family. When Wednesday shares a secret with her father, Gomez, and begs him not to tell his wife, Morticia, a comedy of errors ensues.
This version of "The Addams Family" has been adapted to suit the needs of theater during the COVID-19 pandemic. The show has been abridged to a one-act 90-minute production with updated references including social distancing and quarantine. The goal is to have all students in the cast physically present together for the performances, which will then be livestreamed to an at-home audience. If the production cannot be completed in person, the show will be filmed virtually and then broadcast to an at-home audience. Performance dates are scheduled for April 23 and 24 at 7:00 PM with information about the broadcasts forthcoming.
Ms. Ashley Brown, the show's music director, has been creating piano tracks for students to sing along with in addition to teaching music via large group Zoom rehearsals. Charlie Siguenza '14 has been working on choreography with the cast that can be adapted to fit the show's needs whether in person or virtual. "One of the nice things about working with students over Zoom is the emphasis on facial expressions and subtle movements and really having them pay attention to mannerisms, etc. since when they are on camera their upper body is the focal point," said Director Ms. Shannon Winters '06.
---
Senior Reviews Quantum Computing Course
This school year, Molloy became a partner school with MIT's "The Coding School" to offer a quantum computing course called Qubit by Qubit (QxQ). The course is an introductory college-level quantum computing course taught by MIT and Oxford quantum scientists in collaboration with IBM Quantum. In the first semester, students learned about the mathematical and algorithmic background of quantum computation. In the second semester, they have been exploring the physics of making measurements using nuclear magnetic resonance (NMR). Recently, MIT researchers demonstrated a very famous experiment regarding two-level quantum systems conducted by Stern and Gerlach in 1922.
Senior Brianna Garrison '21 shared her thoughts on the course with The Beehive: "The quantum computing course with MIT is so fascinating! In this class we are learning about how concepts in quantum mechanics such as superposition, entanglement, and interference can be utilized to introduce a new way that computers can fundamentally work. Some of the concepts such as entanglement even contradict Einstein's theory of relativity, proving that there is so much complexity and vastness to the world of physics that we have yet to discover or understand. In this class we are taught by professional coders and physicists, and there are a lot of resources offered to help the students. Speaking of which, there are thousands of other students taking this course from all over the world, and I learn a lot from my extremely diverse group of peers. The subject of quantum computing is not usually introduced until graduate school, and therefore it is an honor and a privilege to study this through Molloy."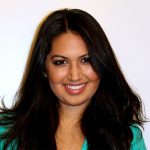 Congratulations to Opal Vadhan '11, who announced this week that she has been hired to serve as personal aide to the Vice President of the United States. According to Politico.com, someone in this role is often referred to as "body person" and is responsible for a wide range of tasks including managing schedules, travel arrangements, meetings, media inquiries, and much more.
Opal is a Pace University grad (2015) and was named to Pace University's 30 under 30 list. She is a two-time NY Women in Communications scholarship winner, a former campus Editor-at-Large for Huffington Post, and a former on-camera reporter for TV Asia. In 2014, Opal interned at The White House in the Office of Communications in Washington D.C. Her previous internships include NBC's Nightly News, MSNBC, MTA, The Rachael Ray Show, and Sony Music Entertainment. Prior to her new position, Opal served as the executive assistant to Secretary Hillary Rodham Clinton.
Opal is a volunteer with Marist Young Adults and enjoys doing mission trips to help children in Jamaica. Throughout 2020, including peak months of the pandemic, Opal volunteered with the World Central Kitchen, a food relief organization started by Chef José Andrés, to help in their mission to serve millions of meals to people in need while supporting frontline workers and struggling restaurants across the New York metropolitan area. Also in 2020, Opal appeared on the cover of a new book by Br. Dan O'Riordan '85 titled Never Too Young To Change The World, and in February 2021 a photo of Opal volunteering with World Central Kitchen appeared on the cover of Stanner Life magazine.
---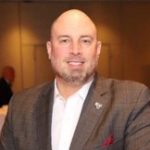 Congratulations to Ed Kull '99, who has been named the Director of Athletics at Fordham University. Ed had been serving as interim athletic director since April 2020. According to press release, Ed "will report directly to the president and oversee a division of more than 100 coaches and staff, 500 student-athletes, and 22 varsity teams." Kull previously served in athletic development at Fordham. He has over 14 years of experience in sports marketing, business development, higher education fundraising, and athletic development. Click the following link to read the full press release from Fordham University. Congratulations, Ed!

---
Former @UCLAMBB and Archbishop Molloy big man Moses Brown of the @okcblue
named the @nbagleague Player of the Week pic.twitter.com/Ykwr9w7Ykj

— Adam Zagoria (@AdamZagoria) February 23, 2021


Molloy and the Class of 1968 humbly ask that our Stanner Family pray for Sam Berkman, daughter of Ed Berkman '68, who is undergoing a serious medical procedure.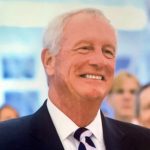 We are saddened to share the passing of Edward Richard (Rick) Leahy '68 February 26, 2021 in Atlanta, Georgia. Rick is survived by his beloved wife of 47 years, Kathryn Ann Leahy, 3 children, Matthew Leahy (his wife Lauren), Michael Leahy (his wife Kyle), Meghan Leahy, and his 3 grandchildren Molly, Jack and James Leahy. Rick is also survived by his brother, Timothy Leahy. | Rick dedicated 30 years of his career as a Special Agent of the FBI, pursuing some of the most-storied cases in recent history. He later traveled the world as the head of security for the Director of the FBI, Louis Freeh. Upon retiring from the FBI, he and his wife Kathy moved to Atlanta, where Rick took on the role of International Security for Home Depot Corporate. | Please keep Rick and his family in your prayers. Click the following link for more information. | Click Here for Memorial Page

We pray for the repose of the soul of Dominick Catalano '60, who passed away February 19, 2021.

Please pray for the repose of the soul of Lt. Col Robert T. Hogan '60, who passed away February 15, 2021. | Click Here for Memorial Page

Please pray for the repose of the soul of Mary Gagliardi, mother of Ronald Gagliardi '65. Beloved wife of the late Peter Gagliardi, loving mother of Ronald & Suzie Gagliardi and Pino & Rosemarie Signora, cherished grandmother of Brenda & Brian, Michael & Nicole, Joseph & Stef, Brian & Caroline, Lauren & Matt and Kristin & Alex, great-grandmother of Peter, Maeve, Mairead, Nicholas, Sofia, Hope, Nolan, William, Patrick, Thomas, James, Joseph and Graham, and also survived by many loving nieces and nephews. | Click Here for Memorial Page

We were recently informed of the passing of Francis A. Buonincontro '58. Francis passed away on March 25, 2019. Please join us in prayer for Francis and his family. | Click Here for Memorial Page