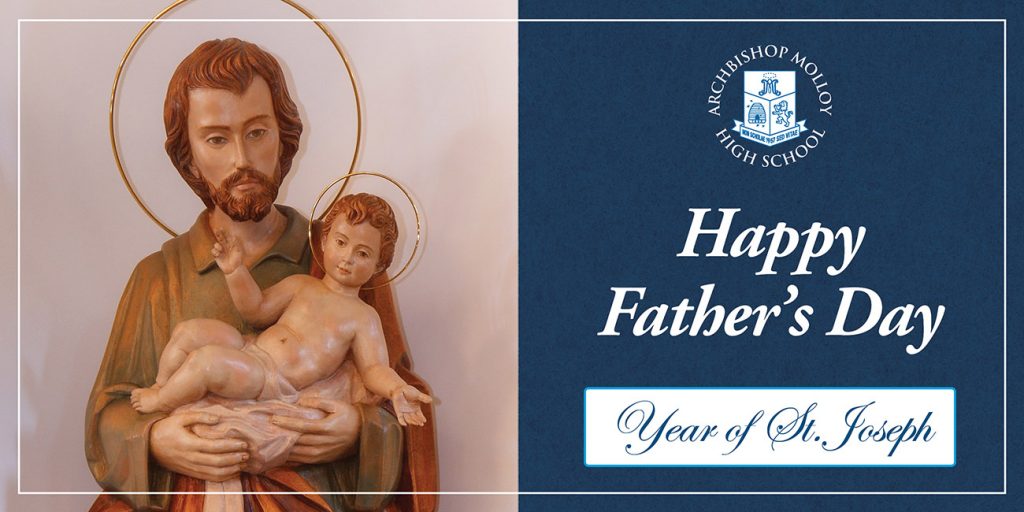 Archbishop Molloy High School Hosts AAPI Panel
Virtual Event Seeks to Empower Students, Faculty, & Dispel Modern Minority Myth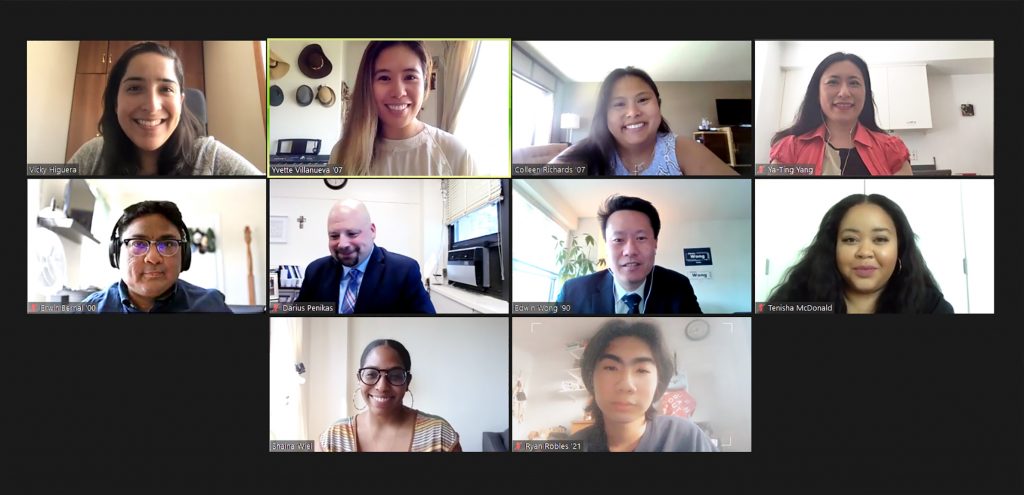 by Tenisha McDonald '07
In honor of Asian American and Pacific Islander Month, Yvette Villanueva, Marketing Director and Vice Chair of Archbishop Molloy High School's Council for Diversity & Inclusion, posed a question to Molloy's school community—What does forging resilience mean to you?
A 2007 Molloy alumna and graduate of New York University, Villanueva hosted Molloy's inaugural event centering Asian American and Pacific Islander experiences. The Zoom panel took place on Tuesday, May 18, 2021, at Archbishop Molloy High School in Briarwood, Queens. This panel invited students, faculty, and staff to consider the impact of the model minority myth on the everyday lives of Asian Americans and Pacific Islanders while taking up questions of how to move forward forging resilience.
"Resilience is something beautiful born from something ugly," said Villanueva, acknowledging a complex reality of being Filipina in America. "It means standing up for myself and commanding my worth."
As if to underscore the importance of commanding worth, Ryan Robles, a senior at Molloy and President of the Asian Club, served as Student Moderator of the panel. For Robles, who will attend Cornell University in the fall, resilience means "finding my voice and sharing that in order to create power." Leading Asian Club, according to Robles, has helped him find his voice through learning more about his Filipino roots. In addition, the panel presented a platform for cultivating the power of underrepresented AAPI student voices by inviting Robles to ask panelists questions on behalf of his peers.
Consequently, Robles had the opportunity to connect with panelist and founder of the Asian Club, Edwin Wong. Wong is a 1990 Molloy alumnus serving as a board member on Queens Community Board 6 (Forest Hills, Rego Park). He worked in commercial banking for fifteen years before becoming a candidate for New York City Council District 29. An advocate for the Queens community for more than 20 years, Wong shared what he calls the "ABCs of stopping Asian hate," which include "advocacy, budget equity, collaboration, donating to community organizations, and education to increase understanding to combat bullying." For Wong, sharing resources and building solidarity across AAPI communities remains the foundation from which his resilience emerges as Chinese American.
Sharing resources was also a point of emphasis for Molloy music teacher and panelist Ya-Ting Yang, who discussed the importance of listening to stories of the elderly. Yang, a graduate of Columbia University and Music Director for a Queens community music program, has been teaching music at Molloy for 10 years. She likened her resilience to "a tree, very rooted in my [Taiwanese and American] identity." Expanding the simile of preserving her Taiwanese roots, Yang shared how she learned to embrace the beauty in her name, meaning "elegant and ladylike," when she decided to no longer go by her American name "Tina."
For 2007 Molloy alumna and panelist Colleen Richards, preserving her Filipino heritage means joining activities that foster AAPI solidarity, such as her participation in her community's Dragon Boat Club. Richards is a graduate of the University of Denver and Administrative Assistant at Goldman Sachs. She embodies resilience by occupying spaces as her "true authentic self and bringing it to the table every single day." The significance of being involved in groups and community activities that support her identity remain a crucial aspect of forging resilience for Richards. She brings her authentic self into her work environment as well, where she is encouraged to be who she is and owns her identity.
Erwin Bernal, a 2000 Molloy alumnus and panelist, takes seriously the influence of creating spaces that foster inclusion as a special education teacher at a charter middle school in Queens. Bernal is a Diversity, Equity, and Inclusion Coordinator and currently pursuing his doctorate in education at St. John's University. For Bernal, as a Filipino American, an often overlooked aspect of forging resilience is "understanding and taking opportunities that come along the way, big or small." As an educator, Bernal creates more opportunities by encouraging teachers to place an emphasis on Asian history that moves beyond the colonial framework that typically underlies school curricula.
Molloy's AAPI event is the second panel in a series of open discussions established to empower underrepresented students at Molloy. "This event provided a tremendous opportunity for our Asian American and Pacific Islander students and faculty to gain insights from an inspiring group of panelists," said Principal Dr. Darius Penikas. "Molloy continues to be grateful to the alumni, parents, and friends serving on our Council for Diversity & Inclusion. We look forward to more enriching programming in the future."
Setting the tone for future events, the Council for Diversity & Inclusion looks forward to designing more panels that center minority voices in the Molloy community.
Tenisha McDonald is a 2007 alumna of Archbishop Molloy High School and serves as Chair for Molloy's Council for Diversity & Inclusion. She is a PhD candidate at Princeton University and founder of Writer's Ink NYC.

---
Friend of Late Tom Konchalski '64 Donates Legendary Scout's Typewriter to Archbishop Molloy High School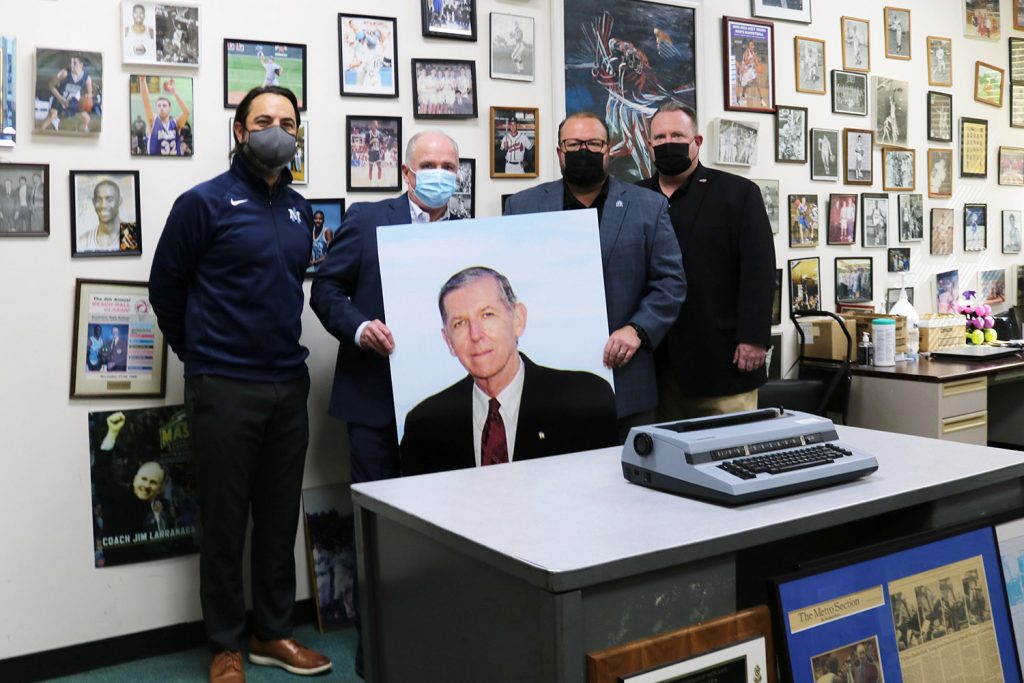 Pictured L-R: Alumni Development Director Craig Katinas '93, Joseph Dunleavy '75, President Richard Karsten '81, and JV Basketball Coach Chris Murphy '87.
On February 8, 2021 Archbishop Molloy High School and the sports world mourned the passing of legendary basketball scout Tom Konchalski '64. The renowned talent evaluator passed away at the age of 74 after a courageous battle with cancer.
For decades, Mr. Konchalski established himself as an authority on the evaluation of high school basketball players in New York City and throughout the east coast. He scouted countless collegiate and pro players, from NCAA Champ Russ Smith '09 and NBA/International player Sundiata Gaines '04, to NBA All-Star Kenny Anderson '89 and two-time NBA Champion Kenny Smith '83. In recent years, Mr. Konchalski scouted a trio of exceptional Molloy players, Khalid Moore '18, Moses Brown '18, and Cole Anthony. Moore is currently attending Anderson's alma mater, Georgia Tech, while Brown and Anthony have both made it to the NBA.
Mr. Konchalski was also well known for his High School Basketball Illustrated (HSBI) Report, a comprehensive, print-only publication circulated among coaches near and far. The HSBI Report featured expert analysis and rankings of hundreds of high school basketball prospects, and it positively impacted the lives of countless young men scouted by Mr. Konchalski. After Mr. Konchalski's passing, his Swintec typewriter was procured by a close friend, Joseph Dunleavy '75, for safekeeping. Dunleavy, who works in sales at American Paper and Supply Co., knew that the typewriter represented decades of Mr. Konchalski's work, and he did not want to risk it being discarded.
Pictured Left: Closer view of Mr. Konchalski's Swintec typewriter. Right: Joseph Dunleavy points to a reflection Mr. Konchalski published in his HSBI Report shortly after the passing of Coach Jack Curran in 2013.
Some time later, Dunleavy connected with the Stanner Alumni Center, offering to donate the typewriter for display to honor the legendary scout at his alma mater. The only condition was that the typewriter be donated to the Naismith Memorial Basketball Hall of Fame if they request it. Molloy happily agree, recognizing the weight of Mr. Konchalski's contributions to the sport. The typewriter currently sits atop Jack Curran's old desk as Molloy arranges to prominently display it for all to see. Molloy is excited to create a memorial for Mr. Konchalski, an amazing man whom we were all better for knowing.
Special thanks to Joseph Dunleavy for his kindness. Click the button below to read continued coverage of Joseph Dunleavy's donation in The Tablet, by way of a wonderful article written by Jim Mancari (free account required).

---
Spring Sports – JV Softball Goes Undefeated, Wins City Title
Congratulations to Coach Lou Santos and our JV Softball team (pictured left), who went 20-0 this spring en route to capturing the City Championship! Molloy claimed the title by defeating Fontbonne Hall 13-0 at Kissena Park on 6/14. Click the button below to watch the championship game on Youtube.

Congratulations to Coach Maureen Rosenbaum, Assistant Coaches Catie Massowd '07 and Fran Leary, and the Varsity Softball team (pictured right), who finished second in New York City!
---
Molloy Students Awarded Medals by NYSSMA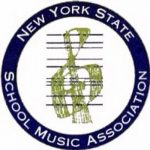 The New York State School Music Association (NYSSMA) adjudication festival was conducted virtually this spring. The mission of NYSSMA is to advance music education across New York State for its membership and students in member school programs. Molloy students submitted their performances for adjudication and have since been awarded medals. Congratulations to: Justin Lim '23, Marissa Ramos-Iannello '23, and Alexandra Aronis '24, who medaled in the piano solo festival. Congratulations to Cher Mei '22, who medaled for her vocal performance of "Far from the Home I Love" from Fiddler on the Roof.
This year's graduating seniors had also participated in the NYSSMA music festivals during their years at Molloy: Herodotos Georgiou '21, a phenomenal student pianist, had completed the highest Level 6 in his freshmen year with outstanding ranking. Thomas Lombardi '21, part of Honors Wind Ensemble, earned a perfect score, playing a snare drum duet with Devan Saez '22 in the year before the pandemic. Caterina Fox '21, a talented clarinetist in Honors Wind Ensemble, also participated in the Solo NYSSMA Festival.
Thank you to music teacher Ms. Ya-Ting Yang for sharing this information. Learn more about NYSSMA and their Spring Music Evaluation Festival at: www.nyssma.org
---
Stanners, Faculty Among First Marists of Champagnat Cohort

On June 6, 2021, the Province of the United States celebrated a historic day. Not only was it the Feast Day of St. Marcellin Champagnat, founder of the Marist Institute, but the US Province also celebrated the first cohort of the Marists of Champagnat, who completed their six-month formation process. The cohort includes Molloy alumni and faculty: Joseph Chowske '81, Dorothy DeNoto, Frank Gambino '74, Molloy President Richard Karsten '81, Jonathan Mangar '09, and Dan O'Reilly '14.
A hybrid Prayer and Commitment Ceremony welcomed approximately 30 people to Esopus, while other groups gathered via Zoom from across the country. The prayer was led by members of the Lay Council: Maureen Hagan, Matt Fallon, Vice Provincial Br. Owen Ormsby '74, Br. Ken Hogan, Lindsay Irwin, Earline Tweedie, Ellen Salmi van Cleef, Richard Karsten '81, and Provincial Br. Dan O'Riordan '85. Many Marist Brothers also participated in the festivities virtually.
"Everyone found the day to be quite moving and meaningful," said President Karsten. "A quote from the prayer that resonated me is, 'Awaken us to a brighter vision so that we, as Marists of Champagnat, may be a people of healing, peace, compassion and hope for all those we encounter in our daily lives. May we be faithful to our mission of making Jesus Christ known and loved.'"
The Lay Council is looking forward to the next cohort formation journey, which will take place January – June 2022. If interested, please contact Maureen Hagan at mhagan8486@gmail.com.
---
Camp Marist Is Hiring!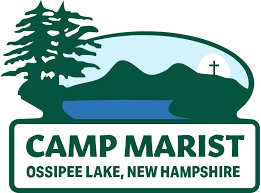 Camp Marist is looking forward to reopening this summer. Due to restrictions on international visas, the camp is short on some of its needed staff and are looking to fill the positions listed below. Interested individuals may contact Vinny Gschlecht by email at vinny@campmarist.org or by calling Camp Marist at 603-539-4552.
Positions Available:
Boat Driver for waterskiing
1-2 Maintenance Staff – lawnmowing and other property issues
Tennis Counselor
2-3 Lifeguards
3-5 Kitchen staff to do the dishes, help with meal prep and cleaning
---
Speech & Debate Season Wraps Up Virtually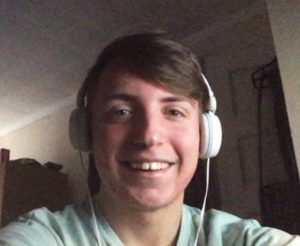 by Ryan Curran '22
We can all agree that this school year presented obstacles for many, especially within clubs and activities. For most of the year, students spent their time with clubs online. There were clubs that had a smooth transition, while others did not. Out of the clubs that faced obstacles, but soon overcame this, it is none other than the Speech and Debate team. At the beginning of this school year, it was announced by the Brooklyn Queens Catholic Forensic League (BQCFL) that the tournaments for this season would be shifted to virtual tournaments.
The virtual aspect made things difficult, as Molloy's team only practiced on Zoom, an app for video calls. The lack of face-to-face interaction and critiques made by fellow teammates would soon increase. Molloy competed in their first online tournament in November, but only one person competed. Myself being that one person, it was difficult to comprehend that the season wouldn't be full of food runs and eight hour long tournaments. It was nice seeing students who I went against last year, but it was still a burden to not have that whole experience.
However, the team ended the season on a high note, sending several students to the New York State Tournament and the Grand National Catholic Tournament…


Our Commitment to Keeping Our Molloy Family Connected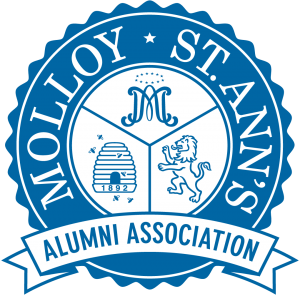 The Stanner Alumni Center is committed to offering a wide range of events for our Molloy family, to keep us connected safely through virtual and in-person events. As guidelines from the CDC, New York State, and New York City for in-person gatherings evolve, we are continuing to evaluate what events we can offer.
Recently, we have received inquiries regarding the status of future in-person alumni events, including the Stanner Alumni Reunion for the Classes of 0 and 5 which was postponed last fall, and the Stanner Alumni Reunion for the Classes of 1 and 6 which would be held this year. We ask for your continued patience as we finalize our plans to operate in-person events safely.
We are mindful of your health and safety, and our team plans to move forward in full compliance with CDC and NYC Department of Health guidelines for large gatherings. The Stanner Alumni Center will share more information regarding upcoming in-person events later this month. Thank you for your continued patience and support. We look forward to seeing you at Molloy soon!


Dr. Lawrence R. Kane, MD, '62 Receives Global Humanitarian Award from American College of Radiology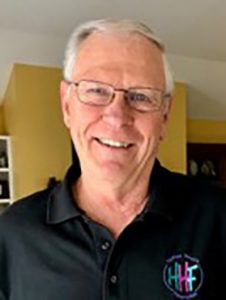 PRESS RELEASE: WASHINGTON, DC — The American College of Radiology® Foundation (ACRF) presented both its 2020 and 2021 Global Humanitarian Awards honoring individuals who have had a positive global impact on radiology services, at the ACR 2021 virtual meeting, held May 15–19.
The 2021 awards went to Faisal Khosa, MBBS, of Vancouver, BC, in the Individual radiologist category, and Herman Oosterwijk, MS, MBA, of Cross Roads, TX, and Norman Young, of Toronto, ON, in the non-radiologist individual category.
The ACR® also announced the winners of the 2020 Global Humanitarian Awards — postponed due to the global COVID-19 pandemic. The 2020 awards went to Lawrence R. Kane, MD (Molloy Class of 1962), of Newmarket, NH, and Sarwat Hussain, MD, of Worcester, MA, in the Individual radiologist category.
"The 2021 and 2020 ACR Foundation Global Humanitarian Award recipients exemplify how radiologists, allied professionals, nonprofits and likeminded businesses can work together to improve radiologic care and save lives in underserved and low- to middle-income (LMIC) countries," said James V. Rawson, MD, FACR, chair of the ACR Foundation Executive Committee. "By recognizing these volunteer efforts, the ACR Foundation hopes to encourage others to become involved in similar initiatives worldwide," he added.
For more than 31 years, Dr. Kane has participated in the Haitian Health Foundation (HHF) , serving more than 225,000 people in Jeremie, Haiti. He purchased portable sonography machines for HHF inpatient care for women with high-risk pregnancy, and for use in satellite clinics in 104 villages under the HHF umbrella. He travels to Haiti at least annually to train local physicians in diagnosis of radiographs and sonography. Dr. Kane also financed 50% of the construction costs of a K-9 grade school, which educates 1,000 of the poorest children in Jeremie.

---



Please pray for the repose of the soul of Joseph J. McNulty '64, who passed away on June 14, 2021. | Click Here for Memorial Page

We are saddened to share the passing of Gonzalo Alberto Martinez, father of Rich Martinez '96. Gonzalo passed away on June 11, 2021. Please keep Gonzalo and his loved ones in your prayers.

We are saddened to share the passing of Stanner Hall of Famer Thomas Tolan '42, great-uncle of Martina Featherston (Molloy Staff). Thomas passed away on May 17, 2021. He was a proud graduate of St. Ann's Academy. While at St. Ann's he was influenced by the guidance of Brothers Timothy Guard, Maurus James and John Arthur. Thomas believed these Marist Brothers challenged him to "aspire to achieve excellence in everything I do throughout my life." Professionally, he served as President Chief Executive Officer of Intercon Special Services Incorporated. Please keep Thomas Tolan and his loved ones in your prayers.

We are saddened to share the passing of Rose Marie Brock, mother of Matthew Brock '85 and Andrew Brock '87, and sister of James Clones '57. Rose passed away on April 21, 2021. Please keep Rose and her loved ones in your prayers. | Click Here for Memorial Page

Please pray for the repose of the soul of Aida A. Velez (Iacovone), wife of Manny Velez '79. Aida passed away March 28, 2021.

We were recently informed of the passing of Michael Mallazo '73 on April 5, 2020. Please keep Michael and his loved ones in your prayers. | Click Here for Memorial Page

In our last Beehive, together we prayed for the repose of the soul of beloved Stanner Peter Krokondelas '87. Cityandstateny.com has since published a beautiful remembrance of Peter, highlighting his political career as well as his "charisma, brilliance, and warmth." Click here to read the remembrance. Please continue to keep Peter Krokondelas and his loved ones in your prayers.