Molloy Reunion Weekend –

REGISTRATION NOW!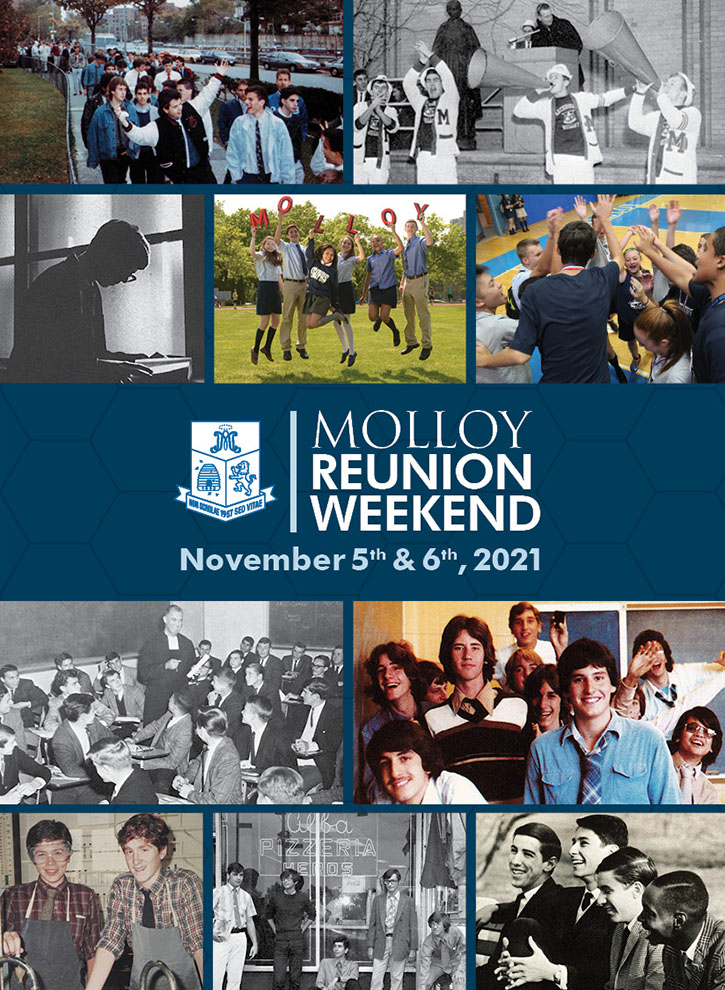 ABOUT THE EVENT: Archbishop Molloy High School, the Marist Brothers, and the Stanner Alumni Center are excited to welcome our alumni back to Manton Street for Reunion Weekend! The weekend will be divided into three sessions, welcoming alumni who missed last year's postponed Reunion (classes ending in 0 and 5), as well as this year's regularly scheduled classes ending in 1 and 6. The Reunion space will accommodate alumni both outdoors and indoors. Buffet-style dinner and open bar are included.
INVITATIONS: Physical invitations have been mailed and have begun to arrive in mailboxes. If you need to update your mailing address or primary email, please contact alumni@molloyhs.org so we can resend your invitation.
HOW TO REGISTER: Visit www.molloyhs.org/reunion/, find your class year under the correct date/session, and click the accompanying link for your class. Please take time to review the important health and safety information provided, then complete the registration form to purchase your ticket. If you have any questions about Molloy Reunion Weekend, please contact us at 718-441-9210 or email Matt Rizzotti '04 at mrizzotti@molloyhs.org. We look forward to seeing you!
*IMPORTANT: Our scheduled program is subject to change as we continue to monitor the latest COVID-19 developments. Thank you for your understanding.

5th Anniversary Celebration: Class of 2015 and Class of 2016

Date: Friday, November 5, 2021

Time: 7:00pm – 10:00pm
50th Anniversary Celebration: Class of 1970 and Class of 1971

Additional Classes: St. Ann's Alumni; Classes of 1960, 1961, 1965, 1966

Date: Saturday, November 6, 2021 – Session A

Time: Mass at 10:00am | Reunion from 11:00am – 2:00pm
Classes of: 1975, 1976, 1980, 1981, 1985, 1986, 1990, 1991, 1995, 1996, 2000, 2001, 2005, 2006, 2010, 2011

Date: Saturday, November 6, 2021 – Session B

Time: Mass at 6:00pm | Reunion from 7:00pm – 10:00pm


Rob Dittus '15 Becomes Marist Novice
Pictured Left: Br. Rob and Br. Ryan after receiving their Marist habits. Right: Vice Provincial Br. Owen Ormsby '74, Br. Rob Dittus '15, US Provincial Br. Dan O'Riordan '85, and Rob Dittus '81.
Congratulations to Br. Rob Dittus '15 and Br. Ryan Richter, who officially entered the Marist Brothers USA Novitiate with an Investiture Ceremony held at the Novitiate on the campus of Marist College on September 12th! Br. Rob and Br. Ryan received symbols of the Marist Institute that mark their new beginning, including a religious habit, a Marist cross, and the Marist Constitution. Both will soon be joined at the Poughkeepsie Novitiate by another novice, Br. Carlos Peña of Portugal, as they continue their journey in learning and growing as novice Brothers. In time, Br. Rob would be the first new Marist Brother from the Molloy community to profess first and final vows since US Provincial Br. Dan O'Riordan '85. You can watch the Investiture Ceremony on Facebook, which was captured via livestream, by clicking the blue button below.

---
Molloy Celebrates Mass of the Holy Spirit
At the beginning of each new school year, each grade takes part in a very important Molloy tradition. This past week, Seniors, Juniors, Sophomores, and Freshmen celebrated their own Mass of the Holy Spirit. Celebrating Mass with their classmates and teachers provides an opportunity for each class to build a strong sense of community and deepen their faith and Marist charism. This year's four Masses were particularly special in light of the many disruptions and postponements of Liturgies and other school events over the past 18 months. We hope that the return of this tradition – from joining together, to singing "Envía Tu Espíritu" along with our chorus, to praying together – provided a sense of peace and normalcy for our community as we move forward in this new school year.
---
News From Our Admissions Department
Freshman Beginnings
Molloy's 9th Grade class, made up of 396 students, started school on Wednesday, September 8th with Freshman Orientation. During orientation, the Class of 2025 heard from Principal Dr. Darius Penikas and other members of administration. They also received their locker assignments, schedules, and textbooks, and practiced a fire drill/evacuation. On Friday, September 10th, the freshman class returned to Molloy for an abbreviated run-through of typical day, during which they experienced each of their classes in short intervals while getting more familiar with the building. On Monday, September 13th, they enjoyed their first full day of classes, alongside Sophomores, Juniors, and Seniors.
Student Transfer Orientation
On Wednesday, September 8th, twelve transfer students joined Admissions Directors Ms. Heather Green-Wresch and Mr. Jonathan DiDonato '01 in the Library Research Lab for Transfer Student Orientation. The Admissions Team hosted the event to familiarize this new wave of 10th and 11th Graders with Molloy and all of its offerings. Guest speakers included President Richard Karsten '81, Principal Dr. Darius Penikas, Assistant Principals Dr. Des Flynn '97 and Ms. Maria Cuomo, Guidance Chairperson Mr. Chris Dougherty '91, Administrative Coordinator/Dean Ms. Jessica Pastore '04, Director of Student Activities Ms. Liz Murdocca, Athletics Director Mr. Mike McCleary, School Nurse Ms. Maria Gallagher, and Director of Library Services Ms. Dorothy Denoto. In addition to these presentations, the transfer students received their iPads and were given a brief user tutorial by Information Systems Coordinator Ms. Janice Bonczek. To conclude the event, the students enjoyed a Q&A and tour of the building led by current seniors Anna Lipovac '22 and Emily Lipovac '22.
Catholic High School Expo (Brooklyn)
On Tuesday, September 22nd, President Richard Karsten '81, and Admissions Directors Mr. Jonathan DiDonato '01 and Mr. Edwidge Turenne '98 represented Molloy at the Catholic High School Expo. The outdoor event for 7th and 8th Graders was held at St. Joseph's College in Brooklyn. President Karsten and the Admissions Team met many students and their families who were interested in learning more about Molloy. They reviewed many topics with each prospective student, including the admissions process, scholarships, sports, clubs, activities, and more.
Save the Date! Molloy's Fall Open House is October 17, 2021!
Archbishop Molloy High School's Fall Open House will be held on Sunday, October 17, 2021 from 10:00 AM to 2:00 PM. Visit our campus, meet our students, faculty and staff, and student and parent volunteers, and learn about our curriculum, sports, activities, guidance department, retreat programs, admissions, and more! The event is limited capacity as we observe COVID-19 health and safety guidelines. Please be sure to register early for your session of choice on our website at www.molloyhs.org/openhouse/. We look forward to meeting you! If you have any preliminary questions prior to the Open House, feel free to contact the Admissions Department via email at admissions@molloyhs.org.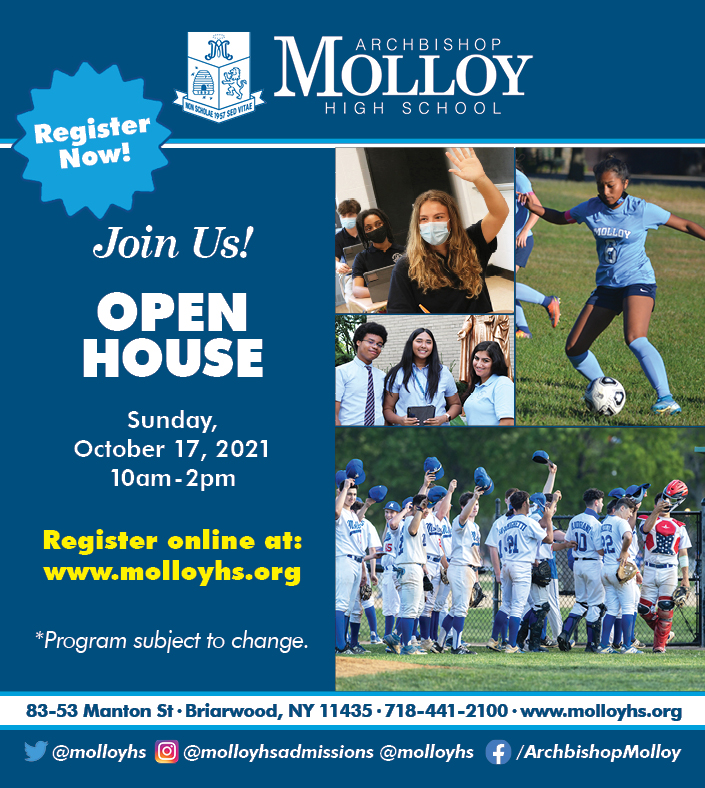 ---
Molloy Celebrates Hispanic Heritage Month
September 15th marked the beginning of Hispanic Heritage Month! Members of Molloy's Spanish Club kicked off our celebration by decorating the bulletin board outside the cafeteria with flags and informational posters (pictured). Last week, Principal Dr. Darius Penikas shared the first of what will be a month-long Hispanic Heritage Trivia segment during homeroom announcements, and the Spanish Club has continued their celebration by sharing more profiles of important people as well as informational Tik Tok videos during morning broadcasts. Thank you to the members of Spanish Club and moderator Mr. David Little for their hard work!
---
Senior Recognized by The College Board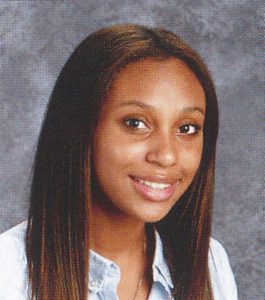 Congratulations to Hallie Russo '22 on being selected for The College Board National Hispanic American Recognition Program! In a letter from Mr. David Coleman, CEO of The College Board, Mr. Coleman explained that Hallie earned this recognition based on her "remarkable academic achievements and outstanding performance on the PSAT and/or AP." The College Board emphasized that Hallie's academic accomplishments came during an "immensely demanding year" and that she demonstrated "resilience and unwavering commitment" to forging her future.
As a National Hispanic American Recognition Program winner, Hallie's and other winners' achievements will be highlighted by The College Board to more than 1,500 colleges who are looking to connect with outstanding students. It is the hope of The College Board that this recognition will help colleges to "see the potential and power of your [Hallie's] curiosity and commitment to learning." The College Board notes that universities across the United States know that students who have been selected for this program are among an elite pool of students and that this recognition is an excellent achievement to include on college and scholarship applications. Congratulations again, Hallie!
---
Science Department Thrives with Hands-On Labs
Among those most thrilled to welcome students back for in-person instruction are the members of Molloy's Science Department. Science labs had been modified since March 2020 due to hybrid learning. While the department found success in that format, teachers now have a greater appreciation for the benefits of hands-on lab exercises.
Earlier this week, Mr. Michael Nadeau, department chairperson, brought his students out to Molloy's front lawn and Main Street entrance for an AP Physics experiment. "My students were asked to determine the height of the flagpole via indirect means," explained Mr. Nadeau. "The goal of the lab was to give students an opportunity to employ best measuring practices and mathematical skills that they will utilize throughout the rest of the course. Also, each group was tasked with coming up with their own approach—many of them using trigonometry in the process."
---
Congratulations Br. Patrick McNamara!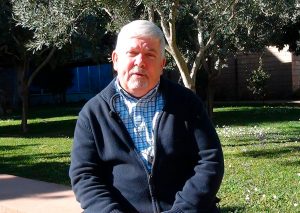 Superior General Br. Ernesto Sánchez, FMS, and the Marist Brothers General Council have appointed Br. Patrick McNamara, FMS, to become the next Director of the community of the General House. This new appointment will become effective in January 2022. Br. Patrick will be responsible for not only the community life of all those living at the General House, but also oversee all visitors. The appointment is for a period of three years. Br. Patrick is no stranger to being called upon to serve the Marist Institute globally, as he has previously served and worked for the FMSI office at the United Nations in Geneva, and served twice as US Provincial which required frequent travel. Br. Patrick most recently preceded current US Provincial Br. Dan O'Riordan '85 in that role. Everyone at Molloy thanks Br. Patrick for his many years of service to the US Province and wish him all the best as he takes on this new role.
---
Follow Molloy Varsity Baseball on Instagram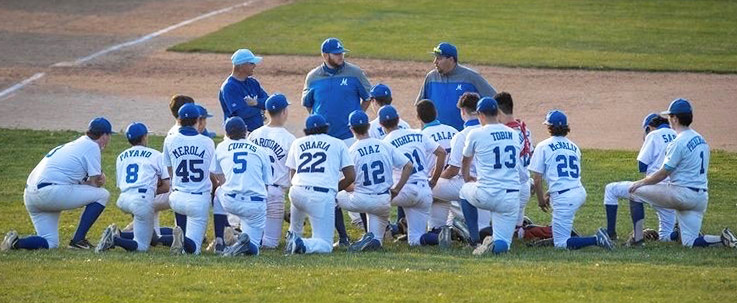 We invite our community to follow the Varsity Baseball team's new Instagram page! Follow @molloyvarsitybaseball for the latest team news and game day information.


Alison Brennan '08, Pat Carroll '81 (support car), Brian Davis '02, JohnAnthony DiMaria '13, Mike Garvey '84, Brian Harrison '03, Tom Harrison '00, Paul Krische '81, Tony Maio '84, Charles McMenamin '06, Joe McMenamin '99, AJ Power '84, Dylan Powers '13, Mike Kennedy (spouse of Martha Ksepka '06), Damian Sciano '85, and Colman Vaughan '13 were among the participants of the recent Esopus Century Ride, which saw them ride their bikes approximately 100 miles from Manhattan's Central Park all the way up to the Marist Brothers' Center at Esopus. Money raised through the Esopus Century Ride supports the Marist Brothers Camps. | Click Here to Learn More | Follow On Facebook
---
Congratulations to Brian Benjamin '94, who was officially sworn in as Lieutenant Governor of New York State on September 9, 2021. Classmate Kawan Lovelace '94 was with the new Lt. Governor that day in a show of support and shared a photo from his visit for The Beehive.
---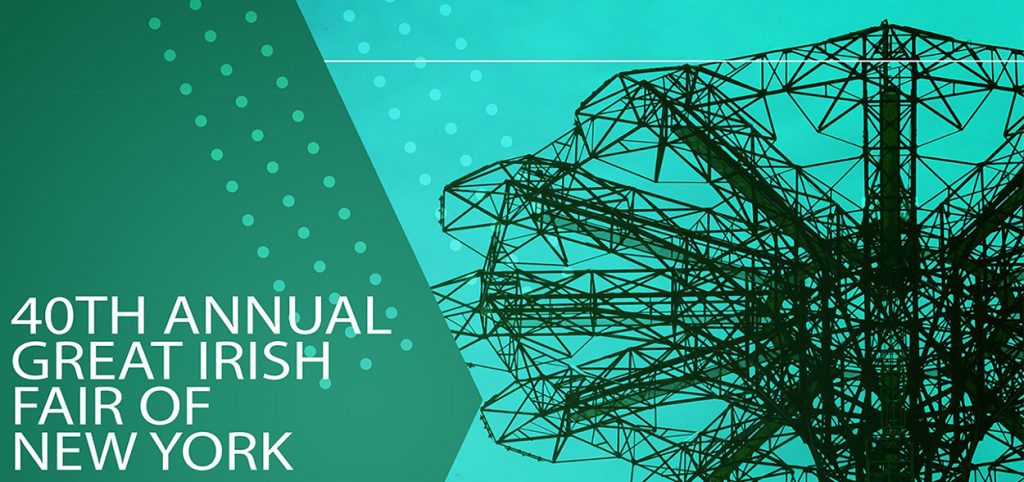 Congratulations to Dick Brennan '79 (recipient, The Celtic Cross Award), Kevin Browne '83 (recipient, Round Tower Firefighter Thomas Phelan Award), and Brendan Leavy '83 (recipient, Thomas Cuite Memorial Award), who are among the honorees at this year's 40th Annual Great Irish Fair of New York. These three Stanners will be honored on the evening of September 25, 2021 at a live event celebrating Irish culture at Coney Island. The event will also be livestreamed on Facebook. Click the following links for more information. | Great Irish Fair Website | Facebook Page
---
Congratulations to Dr. Mike Urmeneta '88, who is the recipient of the Northeastern University Dean's Medal for Outstanding Doctoral Work for his Dissertation in Practice, 'Seeing the Unseen: An Action Research Study of First-Generation College Student Persistence at a Mid-Size Private Institution in the Northeast.' Read more by clicking the following link and viewing page 61 of the document. | Click Here to Read More
---
Thank you to Anthony Palumbo '90 for sharing the following update: Tony graduated from Life Chiropractic College in 1995 as the class salutatorian. He is in his 26th year of private practice and currently practices in Staten Island, NY. He holds licenses to practice in NY, NJ, and Florida. He was recently elected as the President of the New York State Chiropractic Association. Tony has been blessed with a marriage of 20 years to his wife Jill who is a stay-at-home mom and a semi-professional kick boxer. They have two teenage children: TJ and Joanna. His son recently became an Eagle Scout and holds the rank of Lieutenant in the Nassau County Police Explorer's Program. Both his children have been named to the National Honor Society and play ice hockey. Tony enjoys coaching and has been the head coach for the local high school JV ice hockey team for the past 3 years. His family resides in Oceanside, Long Island. Tony wants to say hello to all his friends from the class of 1990. He is not on any social media platform, but can be reached via email. Please reach out to alumni@molloyhs.org for contact information.



Please pray for the repose of the soul of Debra Tufano, mother of Anthony Tufano '07.

A Memorial Mass for James J. McBreen '83 (1965-2020) will be held on Saturday, October 23, 2021 at 12pm at Sacred Heart of Jesus (215-35 38th Ave, Bayside, NY 11361). Please keep James and the McBreen family in your prayers.