Stanner Talks: Business Enterprise – Join Us On Zoom!
When: Wednesday, April 13, 2022 @ 6:30PM
Where: Zoom
Who: All Are Welcome!
Contact: alumni@molloyhs.org 
America's entrepreneurial spirit remains strong. A whopping 5.4 million new business applications were filed in 2021, surpassing the record set in 2020 of 4.4 million. Many of our Stanners are seizing their opportunity, commercializing a concept, managing resources, and initiating a business venture. We are delighted to have two outstanding speakers on this topic for our Stanner Talks series (Click thumbnails to enlarge panelist bios). Register by clicking the blue button below. Please join us!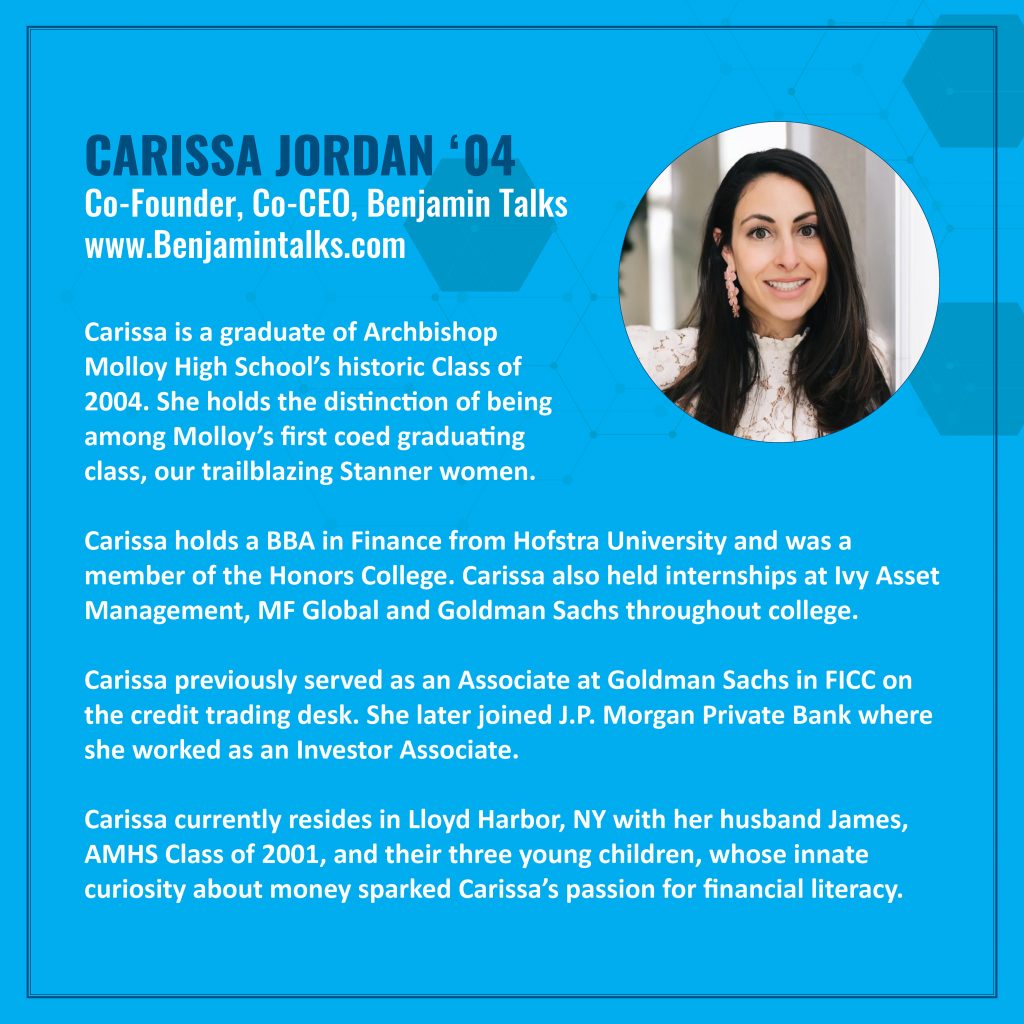 ---
Spring Musical: Into The Woods – THIS WEEKEND!
Dates & Times: 4/1 & 4/2 @ 7pm | 4/3 @ 2pm
Where: Molloy's Ralph DeChiaro Theater
Come out and support the Stanner Players this weekend as they present their spring musical, Into The Woods in the Ralph DeChiaro Theater! All are welcome!
The Stanner Players have been rehearsing for weeks and are very excited to share this wonderful show with our community. We look forward to welcoming you back to Molloy for this in-person production!
---
Stanner Players Alumni Reception – LIMITED SPOTS!
Date: Saturday, April 2, 2022
Time: Reception @ 5:15PM | Show @ 7PM
Where: Library & Ralph DeChiaro Theater
Who: Former Stanner Players & Theater Arts/Improv
Contact: rwagner@molloyhs.org
Calling all former Stanner Players and Theater Arts & Improv alumni! Reconnect with old cast members and reminisce about shows past while enjoying the talent and hard work of our current students. Follow us Into the Woods for a magical night!
A special alumni reception will include wine, cheese and crackers, cookies, and other refreshments. A special VIP section will be roped off for our alumni in the theater. Please join us on April 2nd!
*Note* – If you are not attending the alumni reception, tickets for just the show, Into The Woods, can be purchased via the link in the previous article. Thank you!
---
Fashion Show & Cash Calendar – ONE MORE WEEK!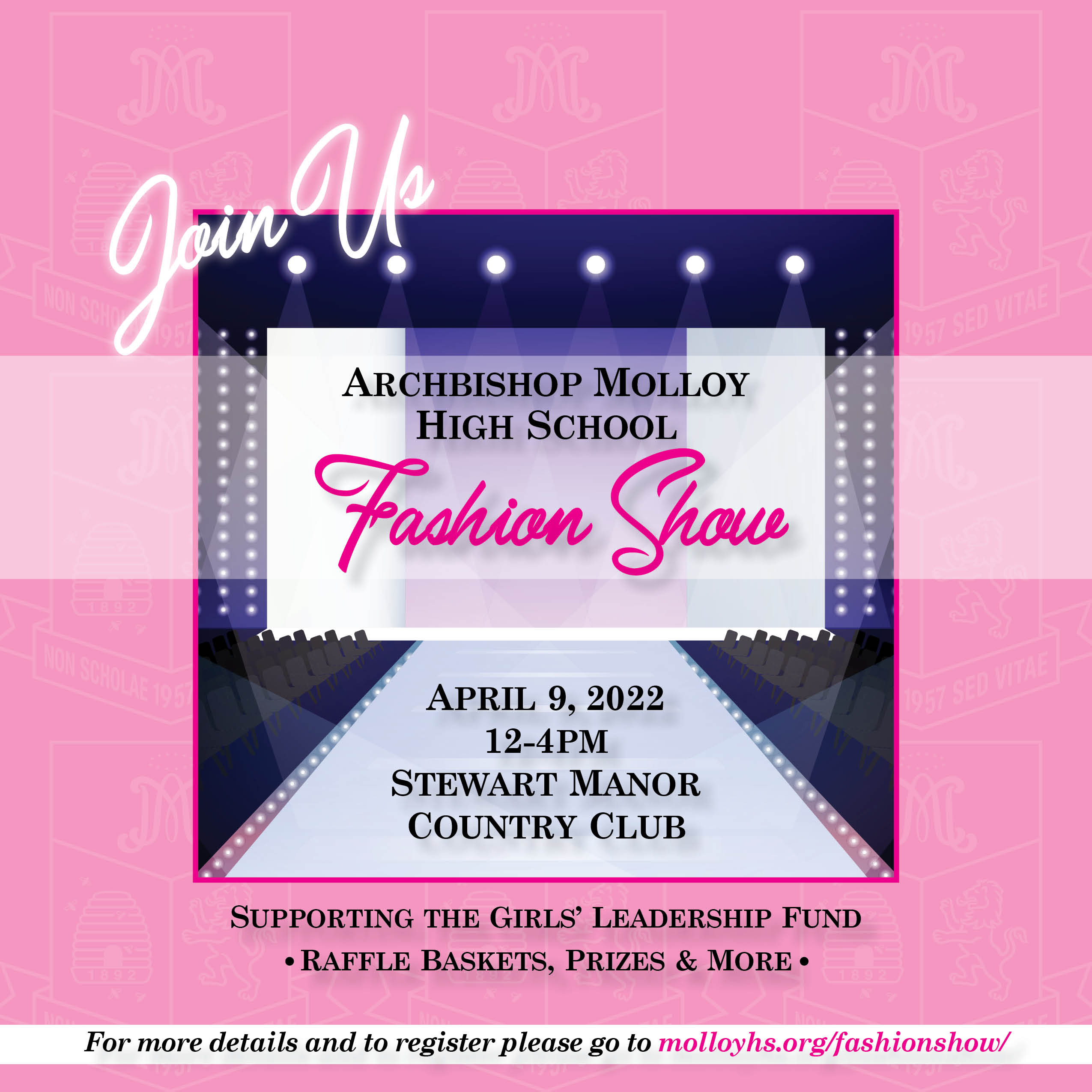 Enter our Cash Calendar Raffle! Attend our Fashion Show! Events sponsored by GERLL Club, Supporting the Girls' Leadership Scholarship Fund.
The Girls' Leadership Scholarship Fund, facilitated by a committee of women educators representing Molloy, is sponsoring its second FASHION SHOW and CASH CALENDAR RAFFLE and cordially invites you to participate!
The raffle drawing will take place during the Fashion Show on April 9th. 1st prize is $500, 2nd prize is $200, and the 3rd prize is $100. All proceeds from the Raffle and Fashion Show will support the Girls' Leadership Scholarship Fund and will benefit, and hopefully serve to attract, academically gifted female candidates with exceptional leadership potential who may be seeking admission to Molloy. Please join us!
---

Ms. Staiano Is Molloy's First Female Baseball Coach!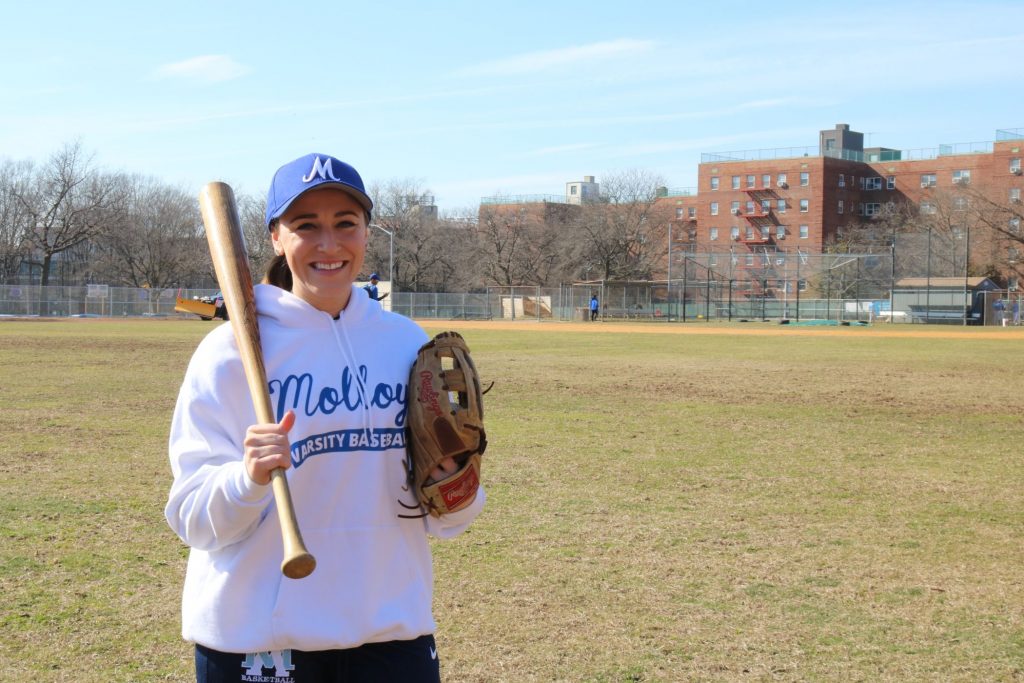 Story and photos by Bianca Basone '15
Archbishop Molloy High School is proud to formally introduce Ms. Stephanie Staiano, a Physical Education teacher and a dedicated Varsity Assistant Baseball Coach. The first ever female baseball coach at Molloy, Stephanie is helping to set the precedent for women to have no limitations in what they can pursue.
Originally from Long Island, Stephanie attended Kellenberg Memorial High School, participating in the athletics program as a multi-sport athlete throughout high school graduating as the 2013 Female Class Scholar Athlete. A three-time All-CHSAA selection for softball, Stephanie also won two CHSAA State Championships while at Kellenberg. Her collegiate athletic career began at Dowling College and continued on at Adelphi University. Stephanie dedicated her time to softball and played in the Women's College World Series her Junior year, and won the Northeast 10 Championship her Senior year! On four separate occasions, she was on the NE10 Commissioner's Honor Roll, and was awarded the D2 ADA Academic Achievement Award twice. Motivated and accomplished, her parents have supported her from the very beginning and instilled in her an outstanding work ethic; as stated by Stephanie herself, "You will not outwork me."
A persistent athlete with a dream to coach, Stephanie received a Bachelor's Degree in Physical Education and a Master's Degree in Health Education. She joined Molloy's faculty in September 2021 and after finding out the baseball program was in need of an Assistant Coach, she made it her goal to get the job. When asked about her motivation, she said, "I've always wanted to coach baseball. In high school, I practiced with the baseball team in the winter, because softball practice didn't start until the spring. I went to practice every week and I felt like part of the team. I was playing baseball with the guys and felt so comfortable. The coaches treated me like I was part of the team." …. read the full story on our website!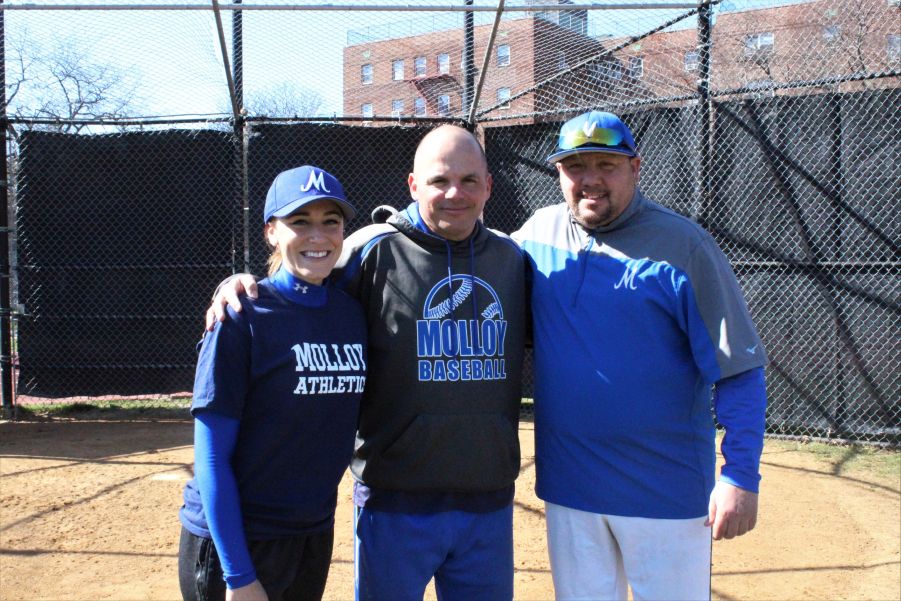 ---
Best Spirit Week Ever? Stanners Go All Out!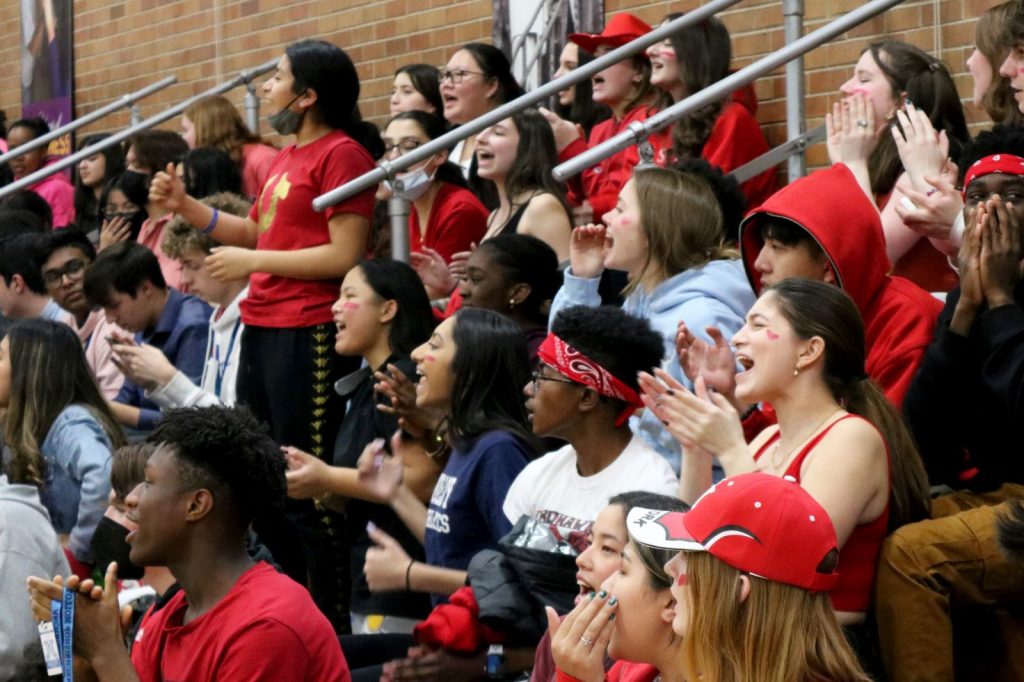 During the week of March 21st, Molloy hosted an incredible Spirit Week! After two years of scaled-back events due to COVID-19 restrictions, this year's Spirit Week was jam-packed with daily dress down themes, after school contests and events, and many other fun activities. Several of the events are featured as standalone stories in today's Beehive.
If you haven't heard about it before, Spirit Week is a week-long annual event at Molloy that encourages students and faculty to show their school spirit by getting involved and being as creative as they can. This year, dress down themes included Jocks vs. Nerds vs. Goth vs. Preppy, Meme Day, Colors Day, Anything But A Backpack Day, Heritage Day, and Pajama Day! Students and faculty got as creative and authentic as they could with their outfits, which made for some great photos. We've featured some of our favorites in The Beehive, but if you want to see more Spirit Week photos, check out our Instagram feed @molloyhs.
In addition to the dress down themes, events such as the Women at Work Panel, Festival of Cultures, I AM Green Neighborhood Cleanup, Lip Sync Battle, and Spirit Games (reminiscent of Field Day) made for plenty of memorable and inspiring moments!
Thank you to Ms. Murdocca, our faculty and staff, and our students for their enthusiasm throughout what was arguably one of the best events this year!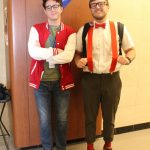 ---
GERLL Club Welcomes Women in Law Enforcement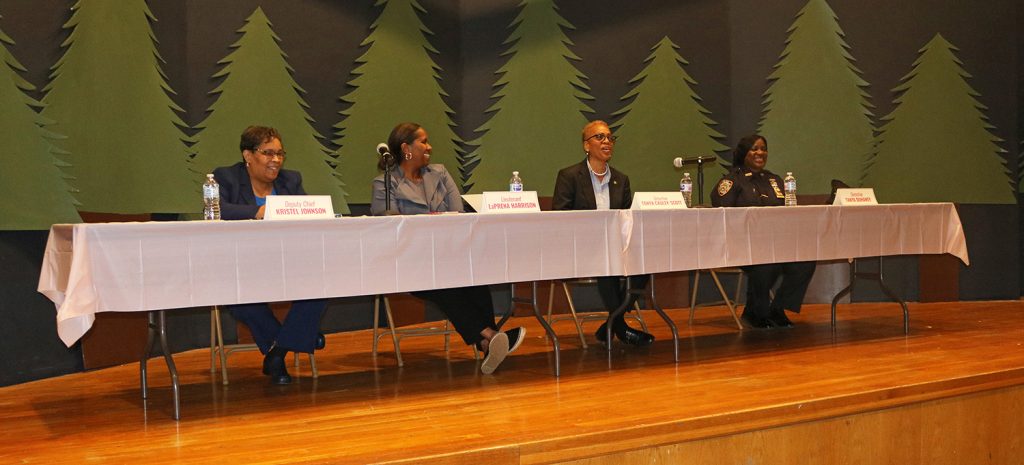 On March 22nd, GERLL Club (Girls Empowerment for Real Life Leadership) hosted its latest Women At Work panel! Molloy welcomed four outstanding women in law enforcement: Deputy Chief Kristel Johnson, Lt. LaPrena Harrison, Det. Tonya Cauley-Scott, and Det. Tanya Duhaney. The panelists discussed their career paths, how they have thrived in an often male-dominated field, and the challenges they have overcome.
"The Women At Work Panel has a different focus each year," explained Ms. Kerry Henning, guidance counselor and GERLL Club co-moderator. "Our panelists were extremely informative, knowledgeable, and offered our students excellent advice that can be applied to working in law enforcement or any career path. They even offered to mentor our students."
Keren Elmore '22, co-event MC, reacted to the panelists. "What I admired most about their responses to our questions was their honesty; whether it was a funny anecdote or a heart-wrenching story from the job, the women were genuine and gave us such great insight. Hosting our annual Women at Work panel is just one of the ways GERLL hopes to empower our female classmates and the next generation of leaders — whether that be in law enforcement or wherever our passions bring us."
Ms. Henning thanks the leaders of GERLL Club, especially Caitlynn Christie '22, Chelsea Christie '22, Keren Elmore '22, Autumn Hill '22, Maggie Kelly '22, Ashley Lancer '22, and Molly McGuinness '22, for planning the event and all they have done to celebrate Women's History Month.
One more note: also in attendance was former NYPD Chief of Department and current Suffolk County Police Commissioner, Rodney Harrison. Commissioner Harrison, the spouse of Lt. Harrison, visited with Molloy's security team (pictured below).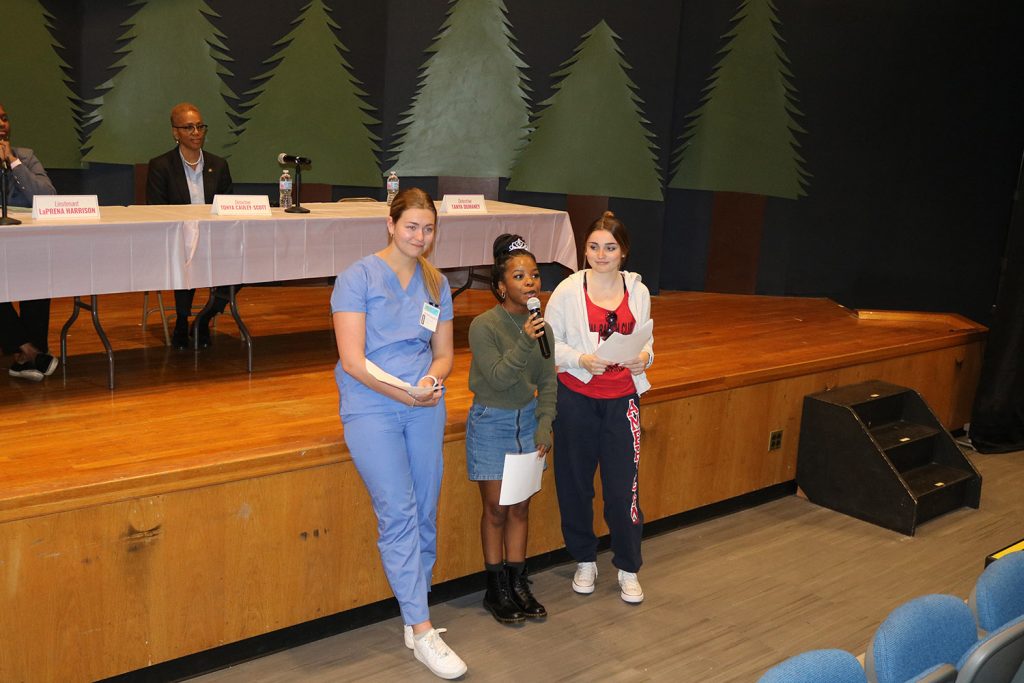 ---
Molloy Celebrates The Festival of Cultures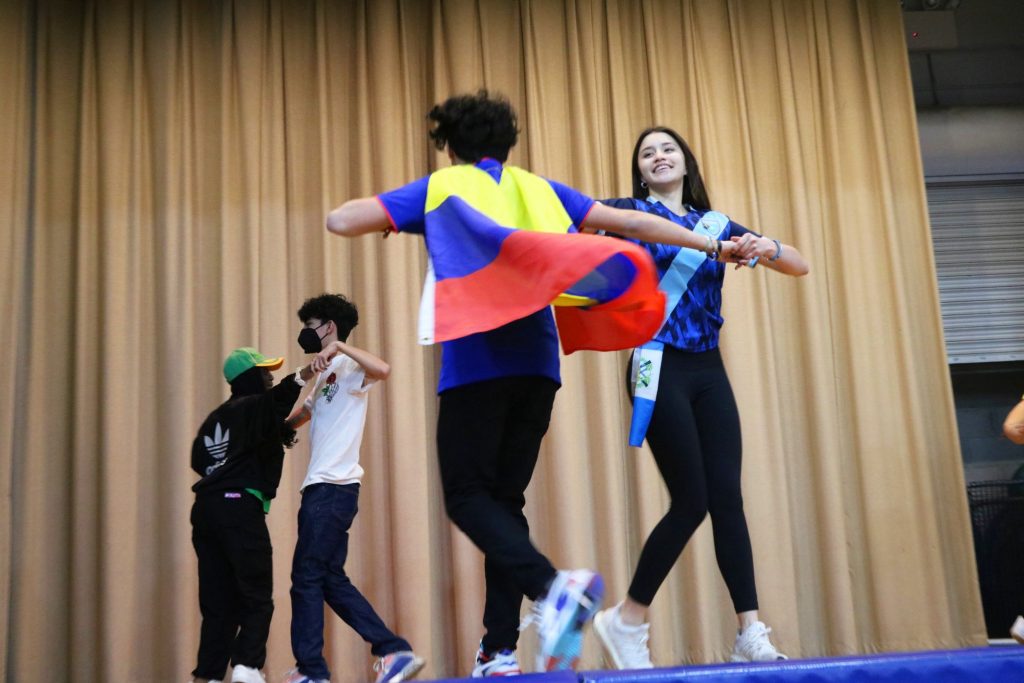 One of the best-attended events during Spirit Week was the Festival of Cultures on March 24th! Formerly known as International Day, students representing Molloy's many cultural clubs set up displays and presentations, shared homemade cuisine, and performed a variety of dances and songs (click here for more info about all the offerings)!
"The students were overjoyed to be able to share their cultural activities, music, dance, and food," said Ms. Dorothy DeNoto, co-coordinator of the Festival of Cultures. "How wonderful it is to be able to have experiences like this at Molloy. 'Non scholae sed vitae' was alive and thriving at our school that day!"
Thank you to all performers including Freshman Chorus, AMHS First Ladies (Step Team), String Ensemble, Spanish Club, Irish Club, German Dancers, ASL Club, and the Junior/Senior Chorus. Special thanks to co-coordinators Ms. DeNoto and Mr. Jonathan Mangar '09, and the many students who contributed to or attended this wonderful event!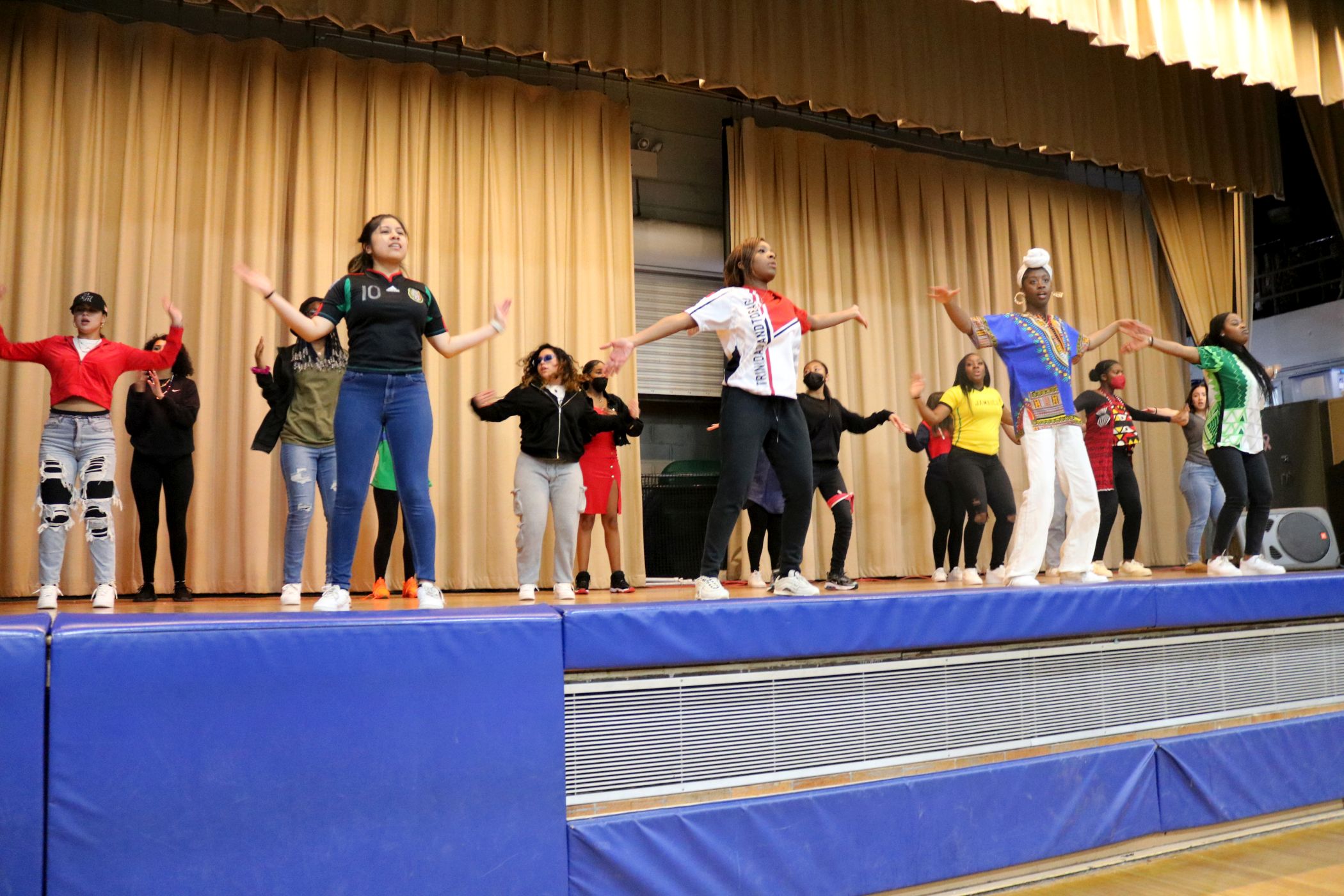 ---
I AM Green Neighborhood Cleanup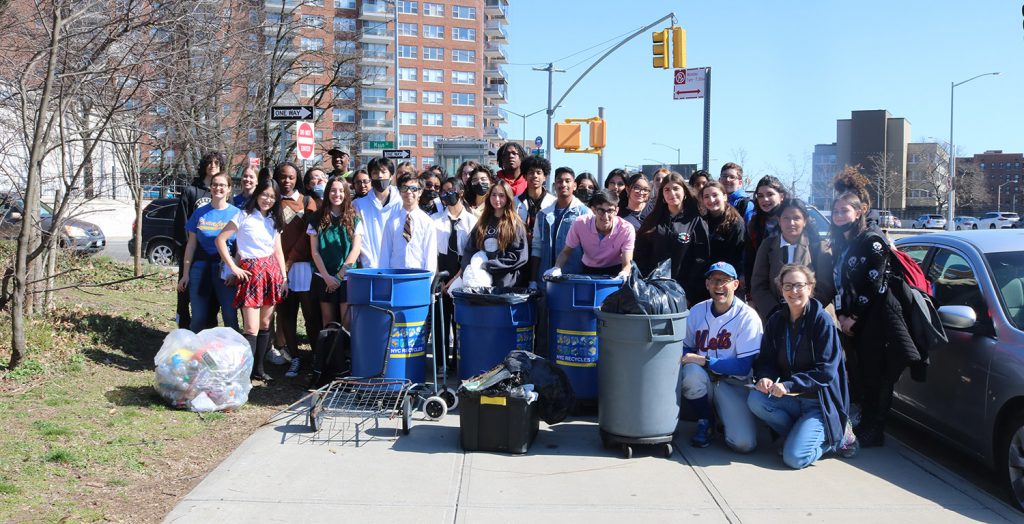 On March 21st, I AM Green Club collaborated with Campus Ministry to kick off Spirit Week with a neighborhood cleanup! Over 40 Stanners gathered together to remove trash around the playground across the street from Molloy and along Queens Blvd. As Ms. Wilson stated, "We are doing this in solidarity with the Earth, and everyone who lives on it. We are answering Pope Francis' call to care for the Earth."
Spirit Week is definitely about fun, but it is also about standing together as a community. Thanks to those who participated, over six garbage bags and recycling bins were fully filled. It just goes to show what some dedication, teamwork, and a bit of time can do for the Earth!
---
Molloy Celebrates First Sophomore Field Day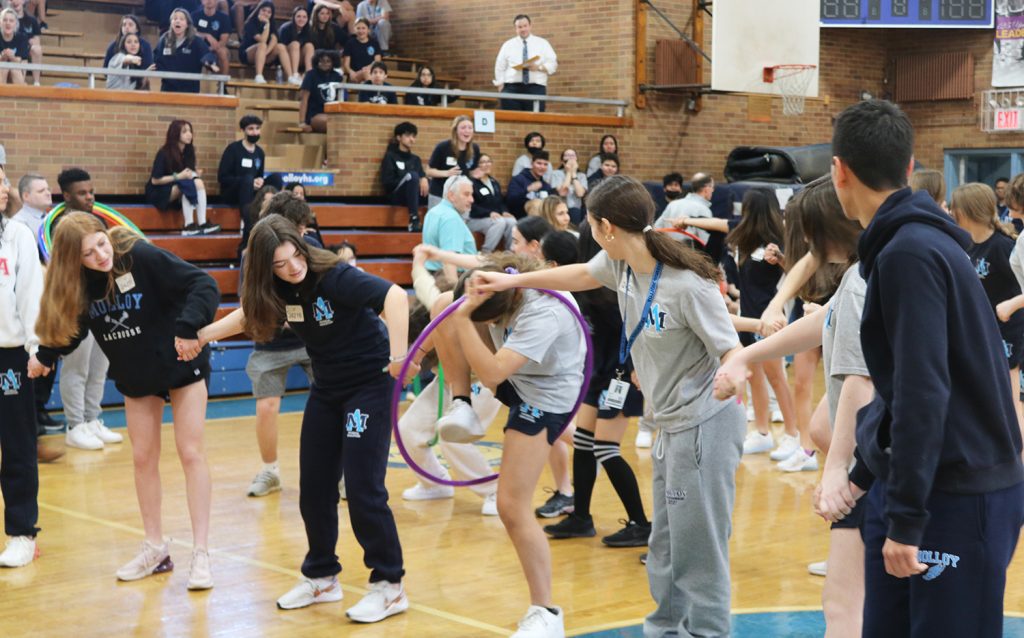 Sophomores were especially excited on March 16th because the day included a make-up of what was supposed to be their Freshmen Field Day, which was originally postponed due to COVID-19.

Freshmen Field Day is a tradition held annually, giving new Stanners a chance to bond and cheer each other on during a series of athletic and academic activities. From the high-jump, to the 100m race, to history trivia, students work hard to represent their respective homerooms.

Unfortunately, last year the Class of 2024 believed they were going to miss out on the annual custom. Luckily, the Sophomores were able to make up the day they missed, on a warm, sunny day, and create their very own, one-of-a-kind Sophomore Field Day! The energy level was through the roof, with both students and faculty alike excited to experience this fun, historic day. To top off the event, a member of the Class of 2024 broke the girls' high jump record!
Special thanks to David Lorthe '24, Luna Celeste Fuentes '24, Miles Jones '24, Stephen Krische '24, and Petros Georgiou '22 for taking photos! Click to enlarge.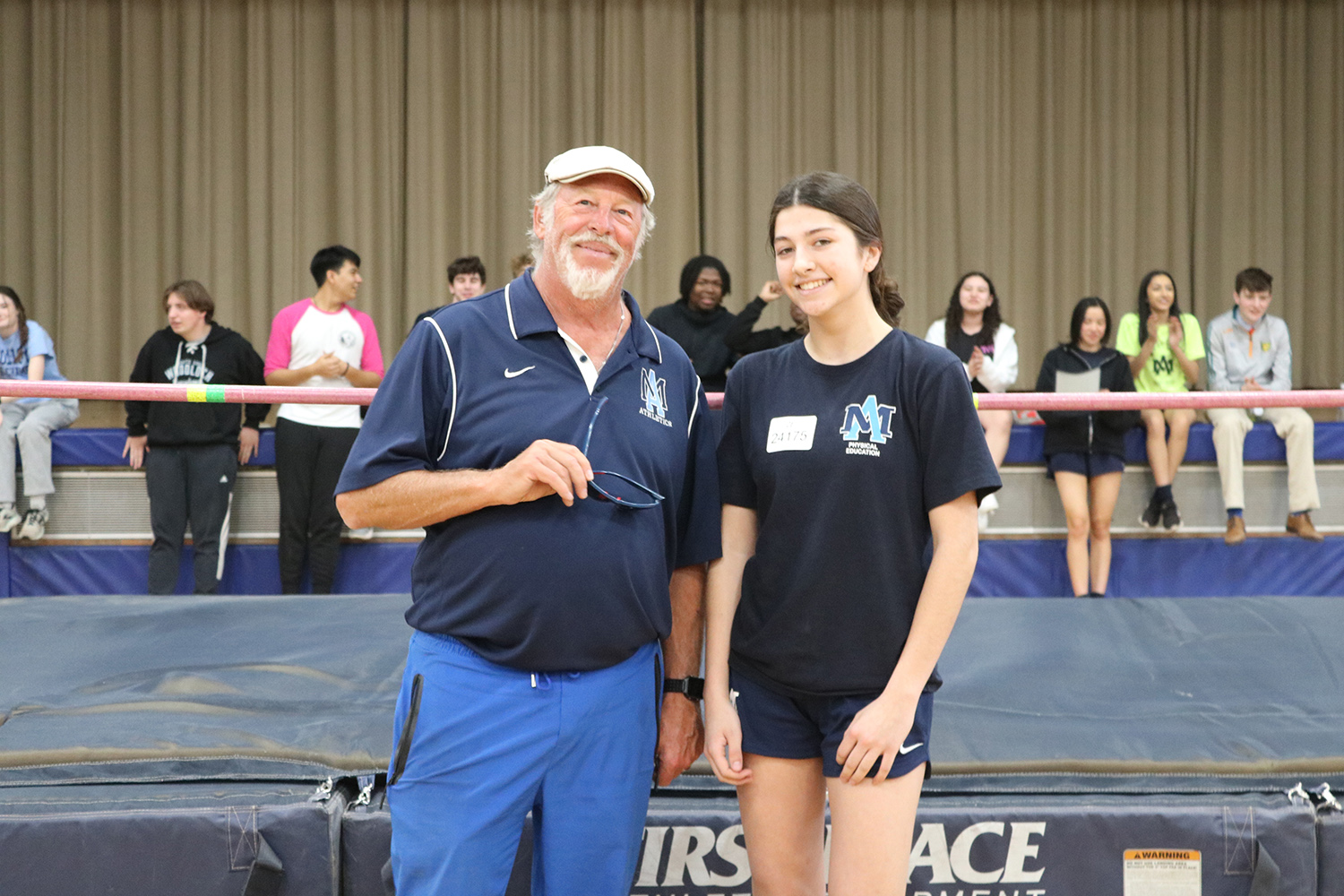 ---
Seniors Visit Walt Disney World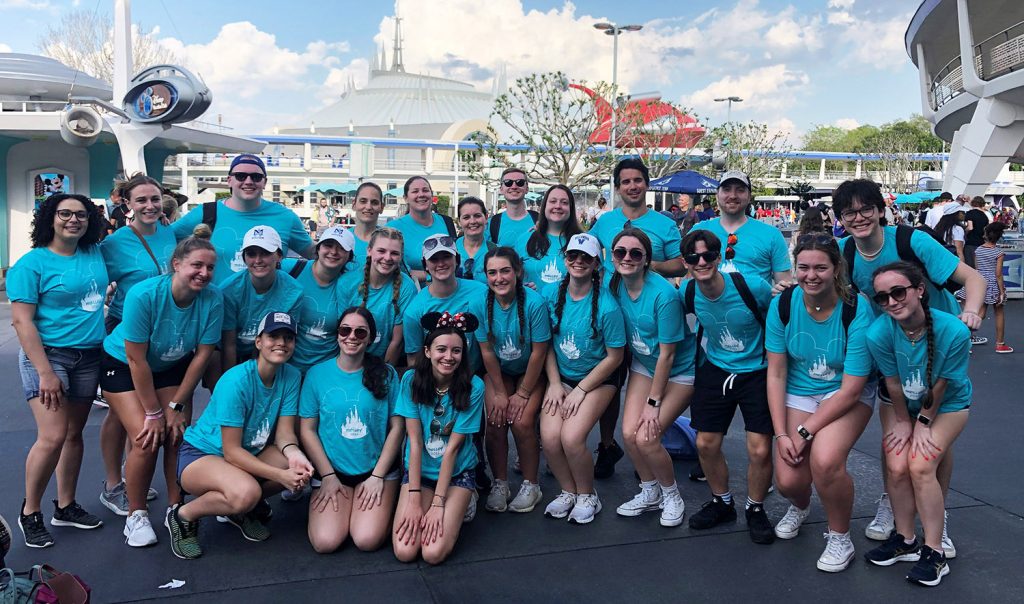 Earlier this month, over 220 members of the Class of 2022 got to experience their Senior Trip to Walt Disney World! From March 16-20, the Seniors, along with a large group of faculty and staff chaperones, visited the Magic Kingdom, Epcot, and Animal Kingdom, making for a truly enchanting weekend!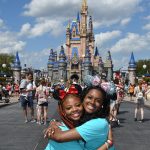 ---
Art Dept. Continues to Support Spring Musical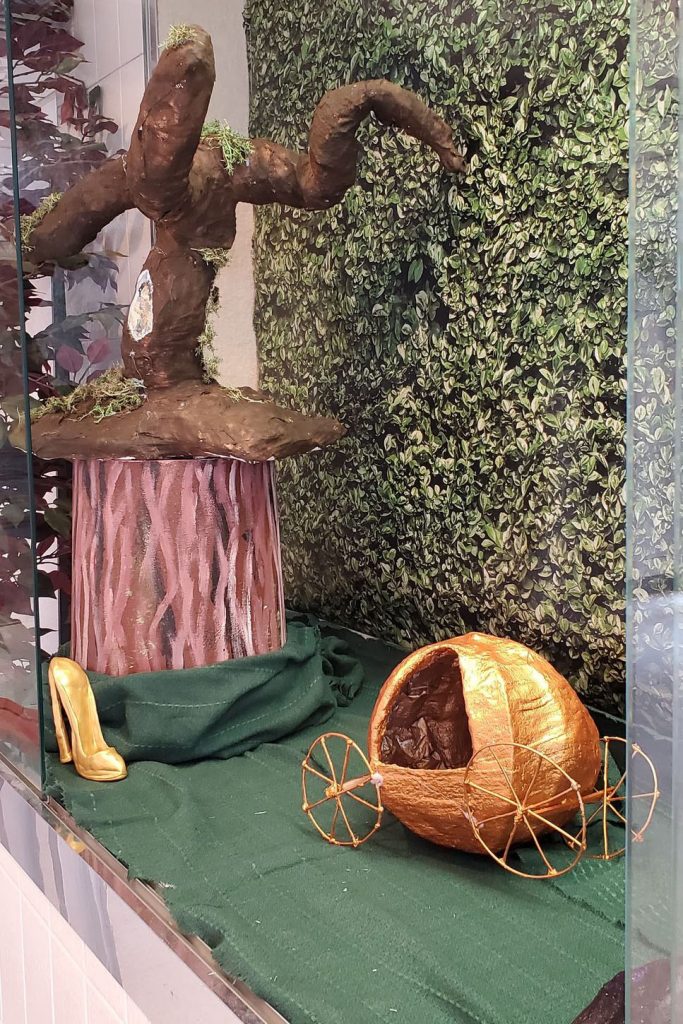 In March, Ms. Christine Tudor's advanced art students created sculptures and painted decorations in support of the Stanner Players' spring musical, Into The Woods! The sculptures have been placed in the display case outside the Ralph DeChiaro Theater to help set the mood for the weekend. It's great to see our art students collaborate with the Stanner Players!
---
Women's History Month Graphic Art Contest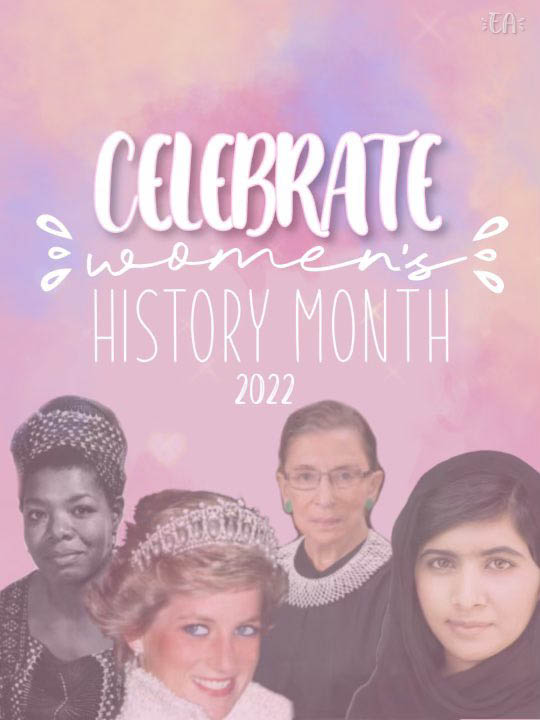 Congratulations to all participants in the Women's History Month art competition, sponsored by the Computer Science & Engineering Department! After reviewing many entries, the winners were selected by our distinguished judge, graphic artist, Ms. Michele McGrade. Congratulations to our winners: 1st Place: Soleil Querubin '24, for great composition, color balance, and design knowledge. (First image) | 2nd Place: Ava Maldari '24, for the beautiful use of colors, well-balanced composition, and clear message. (Second image) | 3rd Place: Elijah Argueta '24, for typography, composition, and soft colors. (Third image).

Lenten Solidarity Continues at Molloy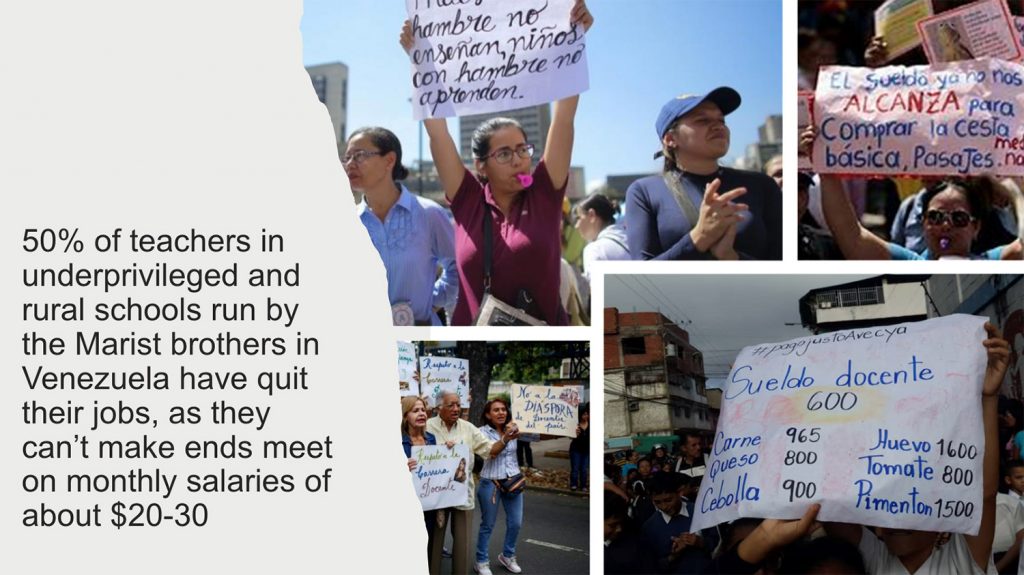 Throughout the Lenten season, Molloy has joined Marists around the world in practicing solidarity with those in need. To date, Molloy students and faculty have participated in several drives and fundraisers, each helping a different community. You can read more about the drives and fundraisers that concluded earlier this month by clicking the purple button below.
From March 21-25, Molloy raised over $6,000 to provide basic necessities for Marist educators in Venezuela. This past week, March 28-April 1, Molloy practiced solidarity with new mothers and their babies. Stanners collected gently used clothing, diapers, wipes, and other items, which will be donated to the organization Bridge for Life. On March 30th, Fr. James Martin, SJ, joined Molloy students in Lenten Solidarity by leading a Zoom conversation about the dignity of all life.
Molloy's final week of Lenten Solidarity will focus on the people of Ukraine. From April 4-8, Stanners will raise money to help refugees fleeing Ukraine. All money raised throughout the week, including during the Seniors vs. Faculty Basketball Game, will be donated to the Jesuit Refugee Relief, who have people on the ground providing aid in Ukraine and in Poland.
According to Ms. Lori Wilson, Director of Campus Ministry, "This Lent we are living the Marist pillar of Family Spirit. Being in solidarity with those who need a leg up – I couldn't find a better way to say what family spirit really is. It would be so easy to ignore and not respond, but this school cares about others. It makes me proud to be part of the Marist Molloy family."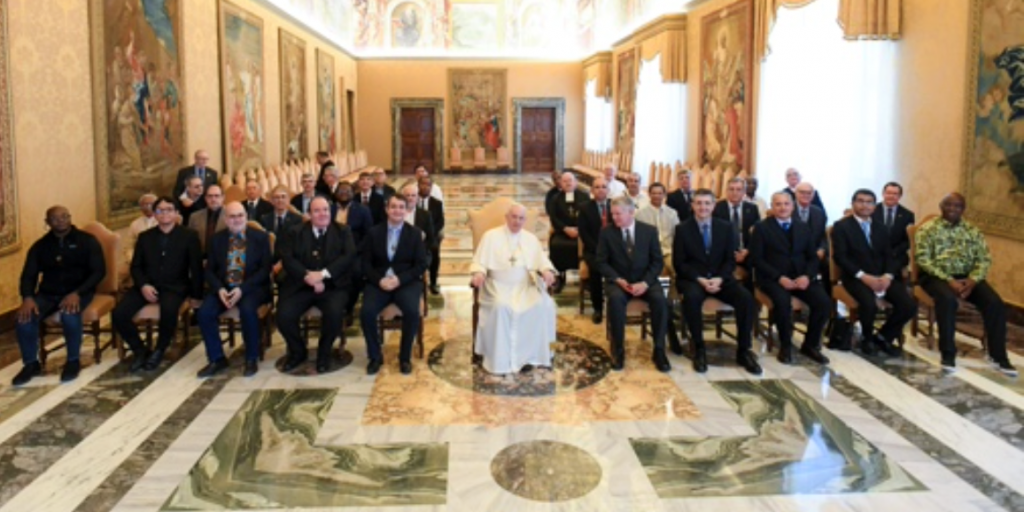 Recently, Br. Dan O'Riordan '85, US Provincial, joined members of the Marist Brothers General Conference in Rome for a special audience with Pope Francis. Br. Ernesto Sanchez, the Marist Superior General, shared a few words on behalf of the Marist Brothers and gifted Pope Francis with a replica of Champagnat's Good Mother statue. You can read the official Vatican press release about the Marist Brothers' audience with Pope Francis via the button below.
---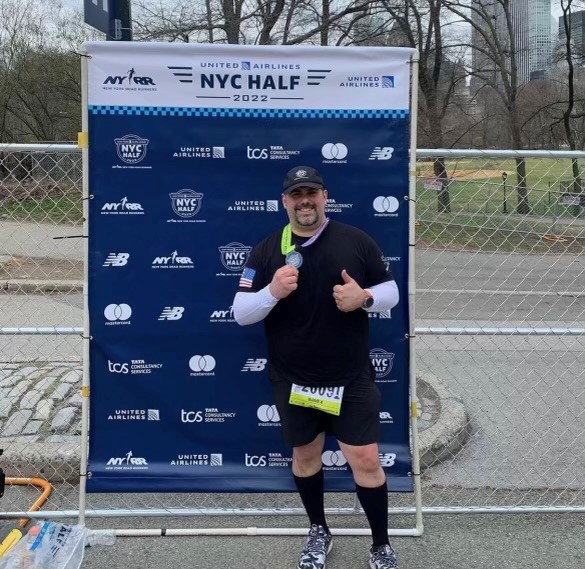 On Sunday, March 20, 2022 the New York City Half Marathon took place and featured over 22,000 runners. We want to shoutout some of our alumni who participated and shared their photos with us! Congrats on a race well run! And we can't forget future Stanner Gabriel Gonzalez '26 in the last photo, who ran the kids race. We can't wait to welcome him to Molloy this fall!
Pictured left to right (click thumbnails to enlarge): Rolando Infante '93, Craig Katinas '93 & Cesar Trelles '93, Allison Terranova '14, Pete Stamm '07, Stephen Eng '12 & Andrew Dao '13, Kara Gallagher '19, Gabriel Gonzalez '26.
---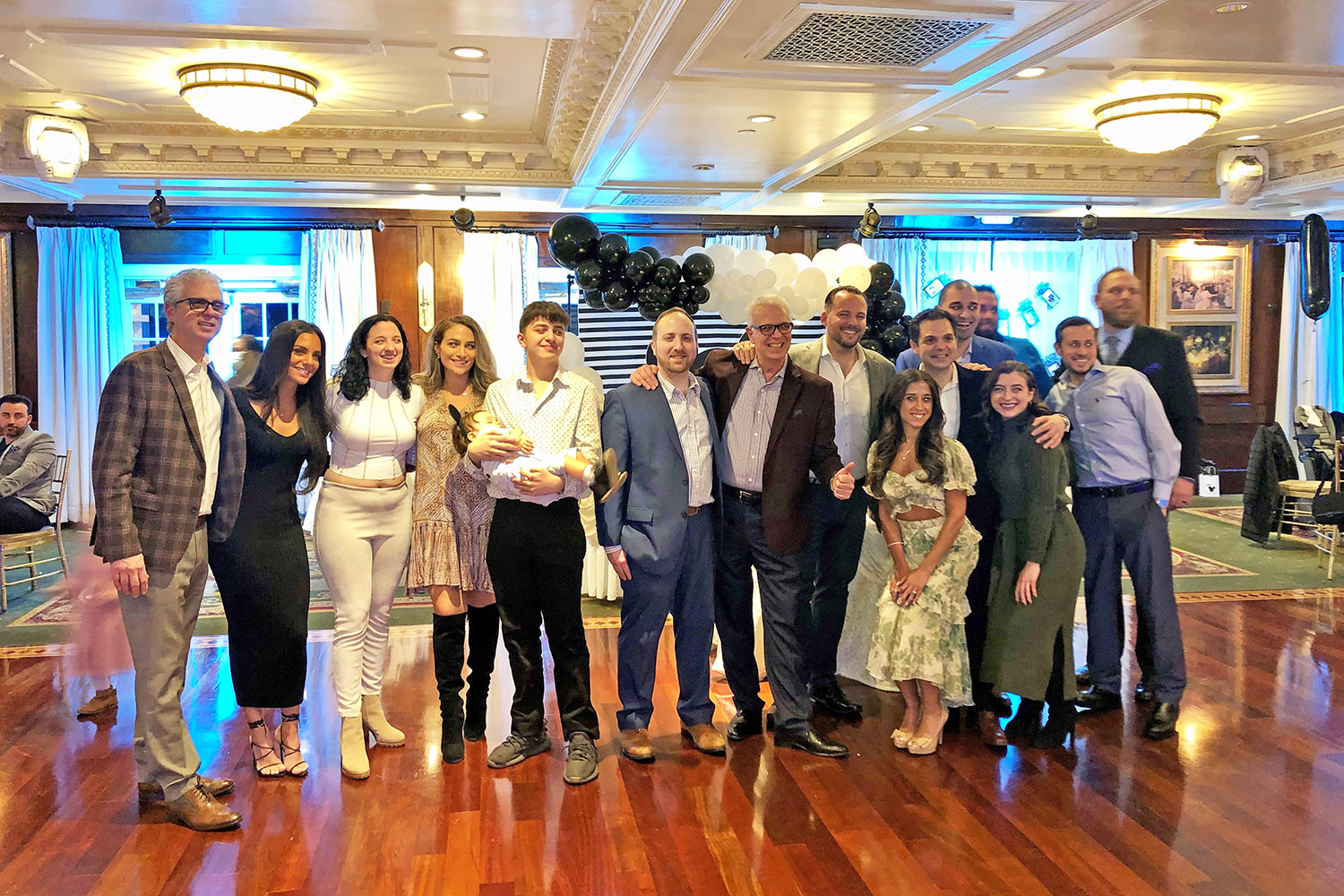 Back in February, Stanner Hall of Famer Gaetano Fazio '01 and his wife, Yolanda, held a first birthday party for their son Giovanni at Westbury Manor in LI. Several Stanners attended the event and got to reconnect!
Pictured Left, L-R: John Fazio '87, Teresa Papia '12, Juliana Fazio ('17), Ginamarie Papia '10, Gaetano Papia '24, Baby Giovanni Fazio (Future Stanner!), Jonathan DiDonato '01, Gino Fazio '81, Daniel Fonti '01, Valentina DiGangi '09, Gaetano Fazio '01, Daniela Fazio '14, Mark Torossian '01, Richard DeStefano '01, Mario DiGangi '05, and Christopher Frontschek '00. 
Pictured Right, L-R: Mark Torossian '01, Jonathan DiDonato '01, Gaetano Fazio '01, Daniel Fonti '01, and Richard DeStefano '01.
---
Even though March Madness is almost over, we wanted to recognize several Stanners and former Molloy coaches who have been part of the action! Congratulations to Coach Jim Larrañaga '67 (who just signed a two-year extension with the Miami Hurricanes), Associate Head Coach Chris Caputo '98 (Miami Hurricanes), Norm Roberts (Former Freshman Basketball Coach at Molloy, Current Assistant Coach at Kansas), Kenny Smith '83 (TNT Analyst), and Rosalyn Gold-Onwude '05 (Analyst, ESPN)!

We are saddened to share the sudden passing of Scott T. Brower '97 on March 20, 2022. Please keep Scott and his loved ones in your prayers during this very difficult time. | Click Here for Memorial Page
---
Please pray for the repose of the soul of John Gilligan '61.
---
Please pray for the repose of the soul of Ed Hogan, brother of Br. Ken Hogan.
---
We were recently informed of the passing of Dr. C. Edward Ward Jr. '63 on January 12, 2022. According to one of Dr. Ward's Molloy classmates, "Ed was an outstanding quarter-miler on the Molloy track team, indoor New York City champion in the 440 in 1963, and at graduation held the school record of 49.6 seconds in the event. He went on to earn an MBA from Harvard, and spent his career in finance, as Director of Client Services for the New York Stock Exchange, and then Director of Funds for the firm of Cohen and Steers. He was liked and admired by everyone in our class." Please keep Dr. Ward and his loved one in your prayers.
---
---