Welcome to The Beehive

ABOUT: Molloy welcomes you to The Beehive, our bi-weekly community e-newsletter. Every two weeks, The Beehive features school news and alumni updates, information about upcoming events, student achievements, Marist reflections, and more. Subscribing to The Beehive is a great way to stay up-to-date on all things Molloy.
COMING SOON: We are currently working on a new design for The Beehive, and so the newsletter you see today will likely look a bit different in a few weeks. But until then, we encourage you to browse the various areas of the blog, including the Event Calendar, Reflection, Stanners in the News, and Archives.
CONTACT US: Do you have interesting Molloy-centric news that we should consider for The Beehive? Questions? Contact us at: communications@molloyhs.org.


Molloy Welcomes Bishop Brennan for Senior Liturgy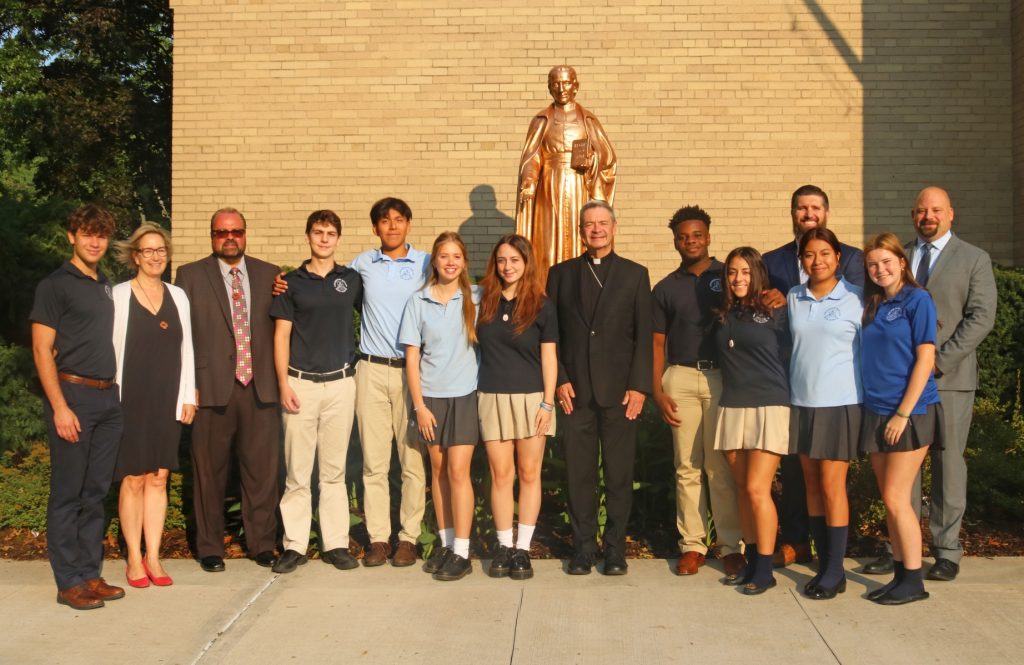 At the beginning of each new school year, Molloy celebrates a Liturgy of the Holy Spirit with each grade. For our seniors, the Liturgy serves as an opportunity to reinforce that they are now leaders at Molloy with added responsibility. It also serves as a reminder of God's constant presence in their lives. On Friday, September 16th, Molloy celebrated a very special senior Liturgy, welcoming His Excellency, the Most Reverend Bishop Robert J. Brennan, as celebrant.
"We were thrilled to welcome Bishop Brennan to Archbishop Molloy High School and for him to celebrate the Senior Liturgy of the Holy Spirit. This was a great way for our seniors and our entire school community to kick off the 2022-23 school year," said Principal Dr. Darius Penikas.
Bishop Brennan spoke to a group of Campus Ministry volunteers before Mass, asking them about their goals for the year and their career ambitions. Bishop Brennan used his time with our seniors, along with Mass itself, as opportunities to encourage the seniors to lean on their Molloy family and the Marist pillar of service, and to never forget that they aren't alone.
Throughout the morning, Bishop Brennan reiterated that Molloy is a special place, somewhere people are meant to encounter Jesus Christ. "This is the most important year of high school to engage in this encounter," Bishop Brennan told the seniors during his homily. "You are preparing for your future, and you have Christ here to guide you."
Our seniors and faculty join Bishop Brennan in celebrating faith in Christ, not just during Mass, but everyday when we remember "to pray for one another." Bishop Brennan emphasized to all that focusing on the big things in life is most important, and praying for one another each and every day "is the biggest thing of all." Before parting, Bishop Brennan was presented with gifts from Dr. Penikas and President Mr. Richard Karsten '81 to thank him for visiting with our community and celebrating the start of the seniors' last year at Molloy.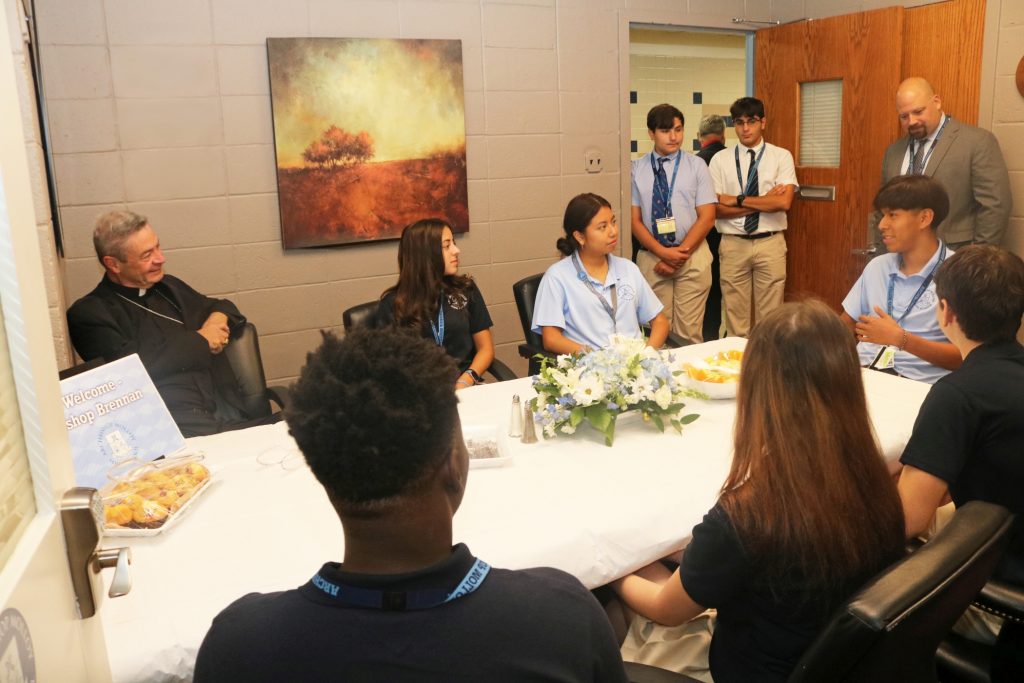 ---
Back to School: 2022-23 Academic Year Begins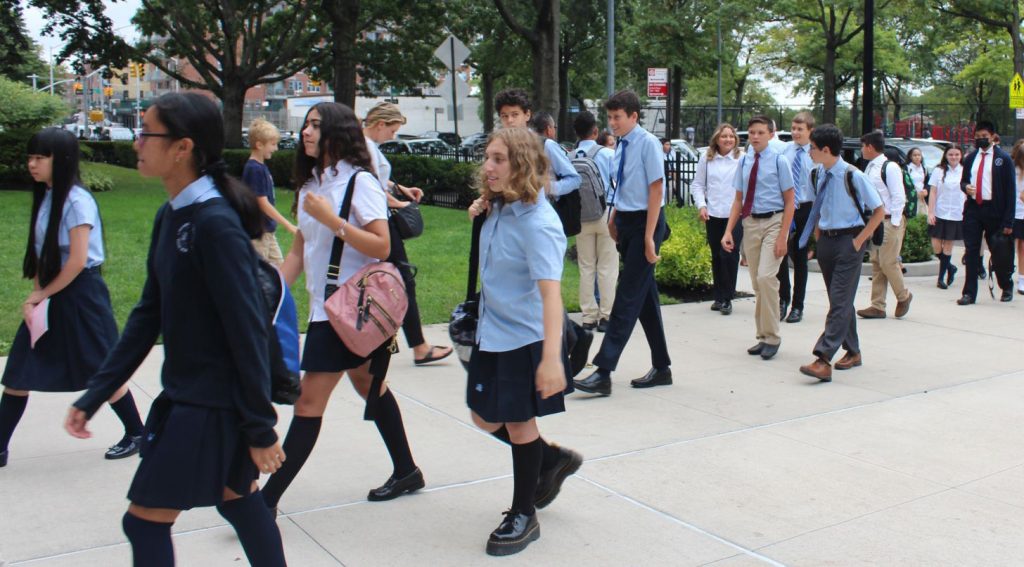 Welcome back, Stanners! Last week, our students, faculty, and staff returned to school after what we hope was a restful and fun summer.
On September 7th, the Class of 2026 enjoyed their Freshman Orientation, officially walking the halls as Molloy students! Our newest Stanners met their homeroom teachers, received their lanyards, and learned how to open their lockers. Faculty, staff, and upperclassmen in the National Honor Society (NHS) were stationed in the hallways to help those with locker troubles, preparing them to be independent, confident Stanners. Sophomore, juniors, and seniors returned throughout the rest of the week. All classes began their first full week on September 12th.
The Beehive wishes all students, faculty, and staff a safe, productive, and fun school year!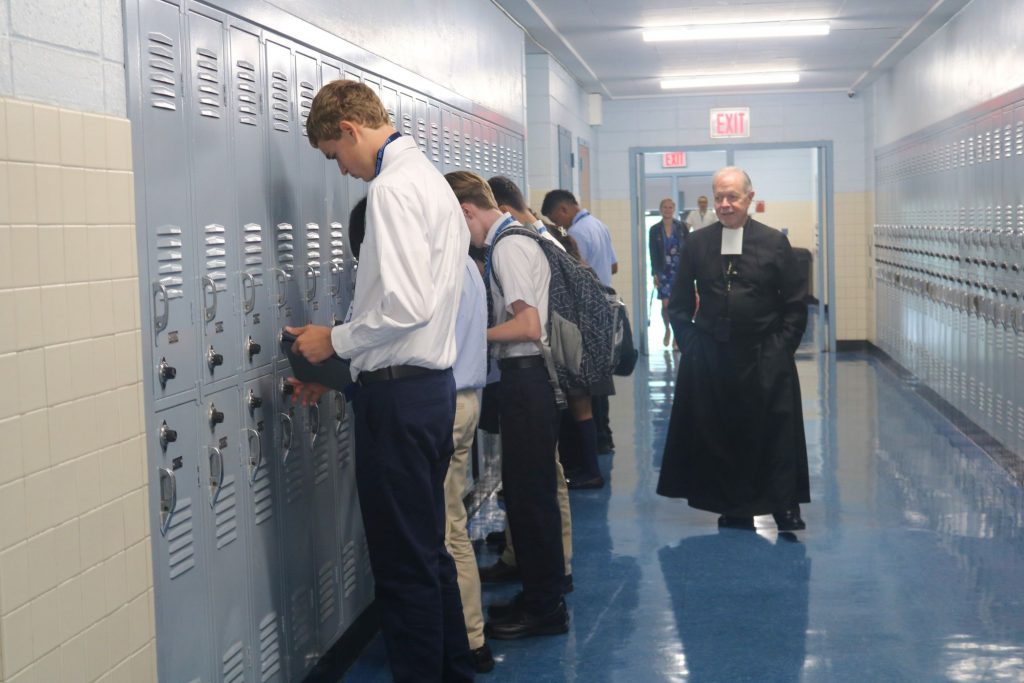 ---
Summer 2022 Recap
It was a busy summer here at Molloy and in the wider Marist community, as several camps and other events filled the long summer days. Read below for the full story.
Emerging Young Women's Leadership Workshop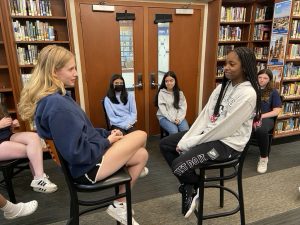 At the very start of summer, Stanners participated in the Emerging Young Women's Leadership Workshop. Each day, students heard from a different female faculty or staff member who led discussions about Communication, Conflict Resolution, Stress Management, and Goal Setting. The workshop included activities, case studies, skills assessment, and group discussion. Special thanks to Ms. Lori Wilson and our guest speakers: Ms. Maria Cuomo, Ms. Heather Green-Wresch, Ms. Stephanie Staiano, and Ms. Mary Edward '13.
Freshman Camp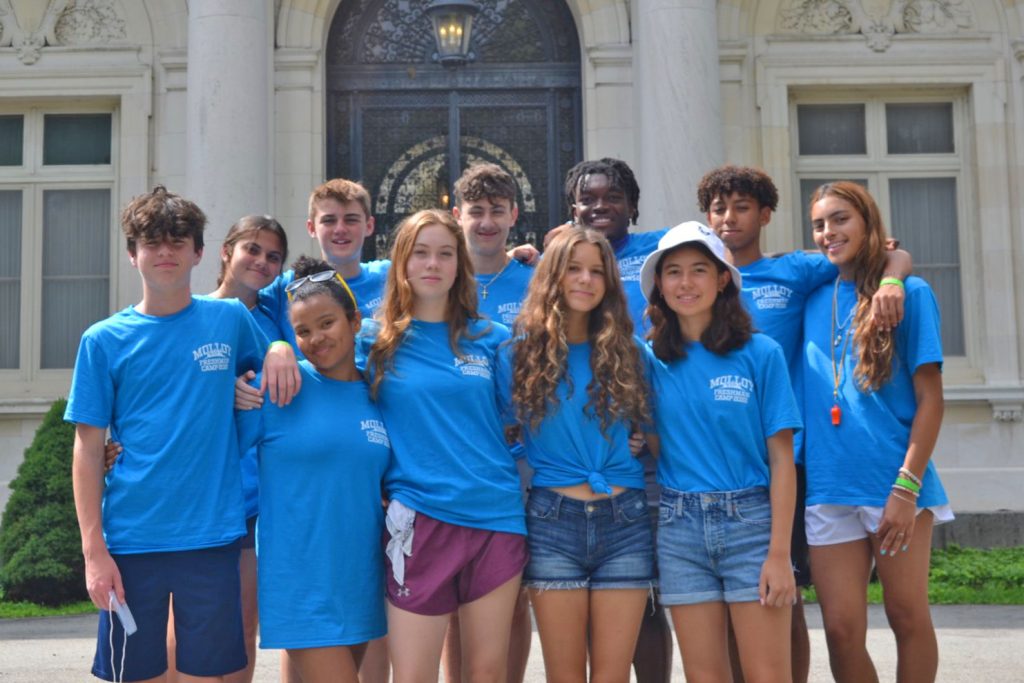 In early July, Molloy welcomed the Class of 2026 to their first ever high school retreat experience at the Marist Brothers' Center at Esopus: Freshman Camp! Before beginning their journey at Molloy in September, our new Stanners were able to meet their classmates and bond through sports, games, crafts, and many other activities. Campers also celebrated Mass together and were introduced to the Marist charism. The beautiful weather allowed for the students and volunteers to explore the Esopus property, a place we hope they will visit multiple times throughout their high school career. Special thanks to all the camp organizers and volunteers who helped make the week a success.
Memorial 5 Camps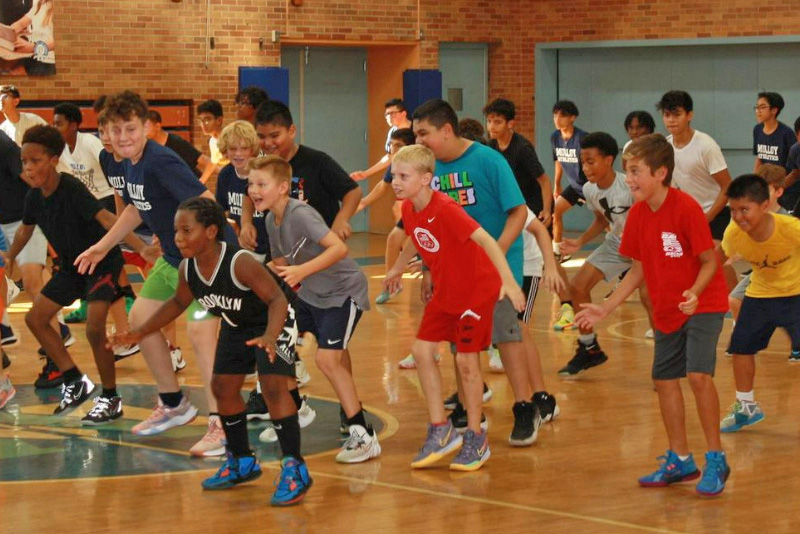 Every summer, Memorial 5 Camps welcomes boys and girls ages 6-16 from around NYC for several exciting athletic camps including basketball, baseball and the one week "fast turnaround". The camps are held at Molloy and named in honor of the late great coach, and former camp director, Jack Curran. Participants gain important knowledge and skills in their respective sport and end their camps with more confidence and the tools they need to continue to improve their play. For more info visit: https://memorial5.com/
Pilgrimage to l'Hermitage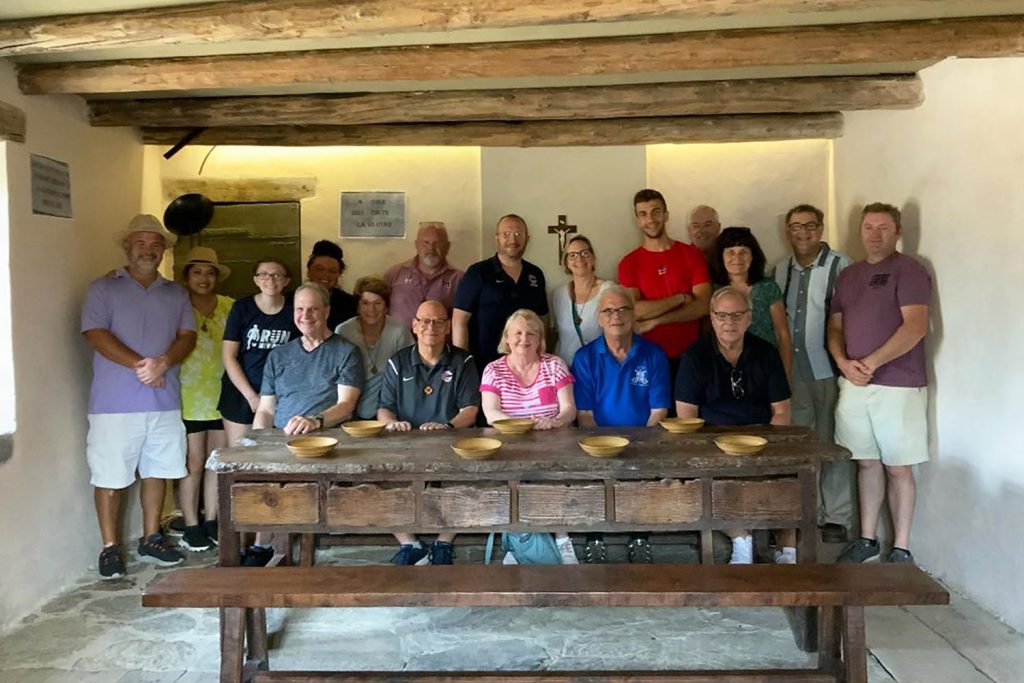 In July, over 20 pilgrims from across the Marist US Province traveled to France to complete an annual pilgrimage to l'Hermitage, the retreat built by St. Marcellin Champagnat and the first Marist Brothers. The group included members of the Molloy community including Br. Eugene Birmingham, Br. Dan O'Riordan '85, Br. Owen Ormsby '74, Br. Thomas Schady, and Ms. Lori Wilson. The pilgrims enjoyed a once in a lifetime experience including sitting at the communal wooden dinner table built by St. Marcellin. "We walked in [Champagnat's] footsteps, seeing where he was baptized, where he spent time between formation years, where he began in LaValla as a parish priest, where he discovered his mission when speaking to a young dying boy who didn't know of God, and where he gathered his first brothers," said Ms. Wilson, Director of Campus Ministry & Marist Mission.
Marist Leadership Institute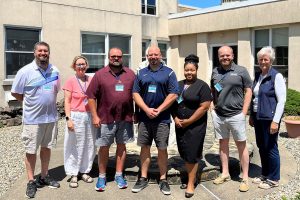 In July, more than 60 school leaders from US Marist school communities gathered at San Alfonso Retreat Center for the Marist Leadership Institute. The MLI was led by Br. Hank Hammer and Br. Thomas Schady of the Office of Marist Ministries with assistance from Matt Fallon, Maureen Hagan, and Br. Owen Ormsby '74. Tenisha McDonald '07, who serves on the Diversity & Inclusion Committee of Molloy's School Board, was among the attendees. "I enjoyed participating in the Marist Leadership Institute because it gave me the opportunity to work collaboratively with School Board members, principals, and presidents of Marist schools across the country. The seminars were beneficial in that they provided the space and support for discussions about tangible long- and short-term goals for Molloy and action steps necessary to meet these goals. I left the Institute with a deeper understanding of the Marist charism and how it shapes our school," said Tenisha. Nan Doherty, a Board Member who serves on Molloy's Academic Committee, said MLI "was a unique opportunity to learn more about the importance of the work and decisions we participate in and how they contribute to the overall mission and charism of the Marist Brothers and all our partner schools."
Marist Youth Leadership Camp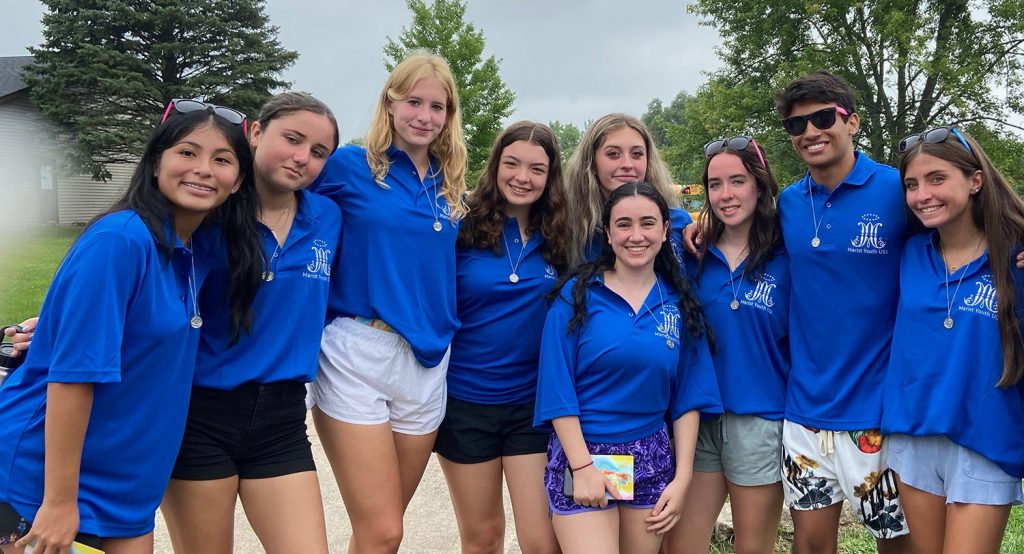 In August, Ms. Wilson accompanied nine Molloy students to the Marist Youth Leadership Camp in Indiana. The week-long camp welcomed students from across the US Province to make new friends, hone their leadership skills, and learn what being a Marist student leader is all about. Participants were empowered to guide small groups, lead talks, and run activities.
---
21st Anniversary of Sept 11th – Molloy Remembers
21 years after the events of September 11, 2001, we continue to pray for and remember all who have been affected by the events of that tragic day.
As a special intention, we pray for those in our Molloy community who have suffered, including those who lost their lives and the families and friends who continue to mourn loved ones. We also pray for those who continue to experience health-related complications resulting from working or living near the World Trade Center site in the months and years that followed.
We remain grateful for all first responders who bravely acted on that day and over the course of many weeks, months, and years of recovery efforts.
We encourage you to watch a special video produced by TSA down below, which features Molloy alumnus Chris Waters '05. In the video, Chris reflects on the 21st anniversary of September 11, 2001, and being at Molloy while the event unfolded. Chris also remembers his late father, fellow Stanner, Capt. Patrick Waters' 74, FDNY, who tragically lost his life while attempting to help others at the World Trade Center. Thank you, Chris, for the beautiful words you shared. We continue to pray for your family. *NOTE: Some footage in this video may be upsetting. Viewer discretion is advised.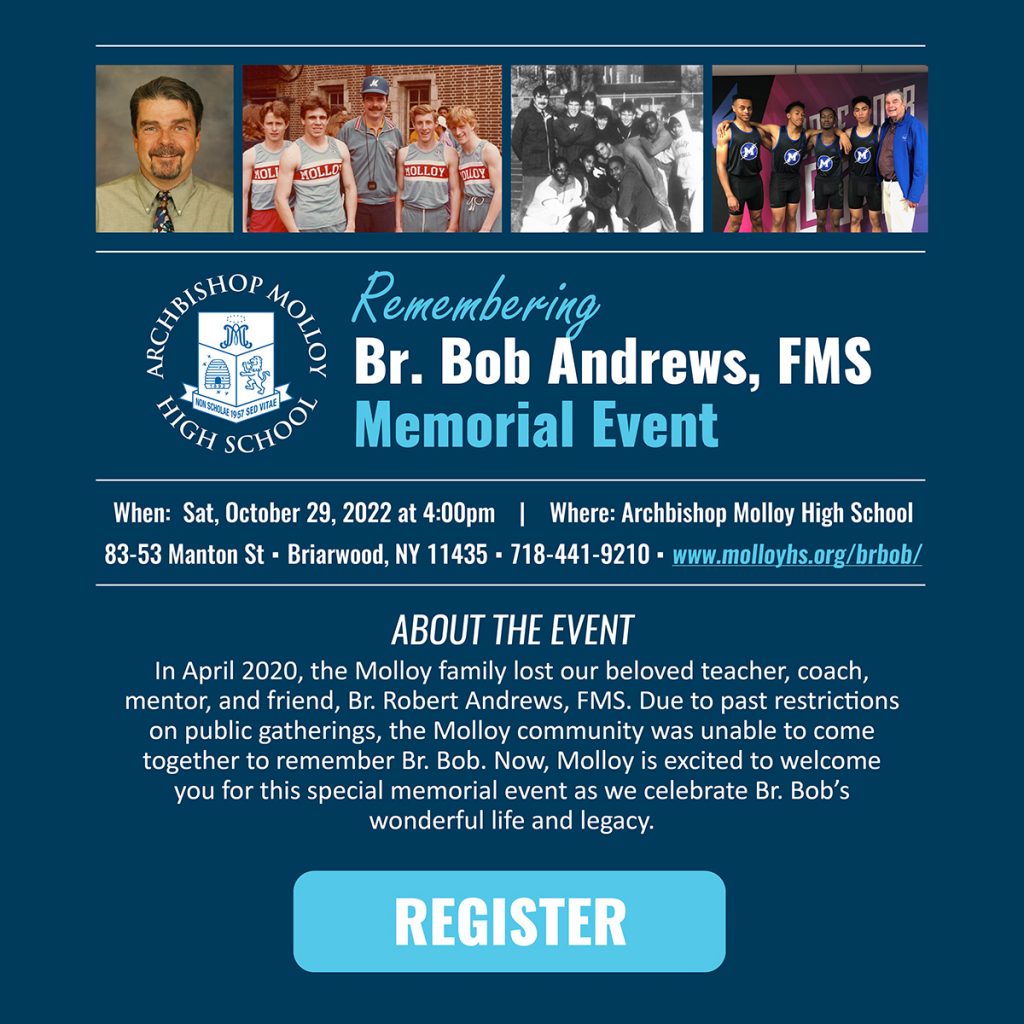 ---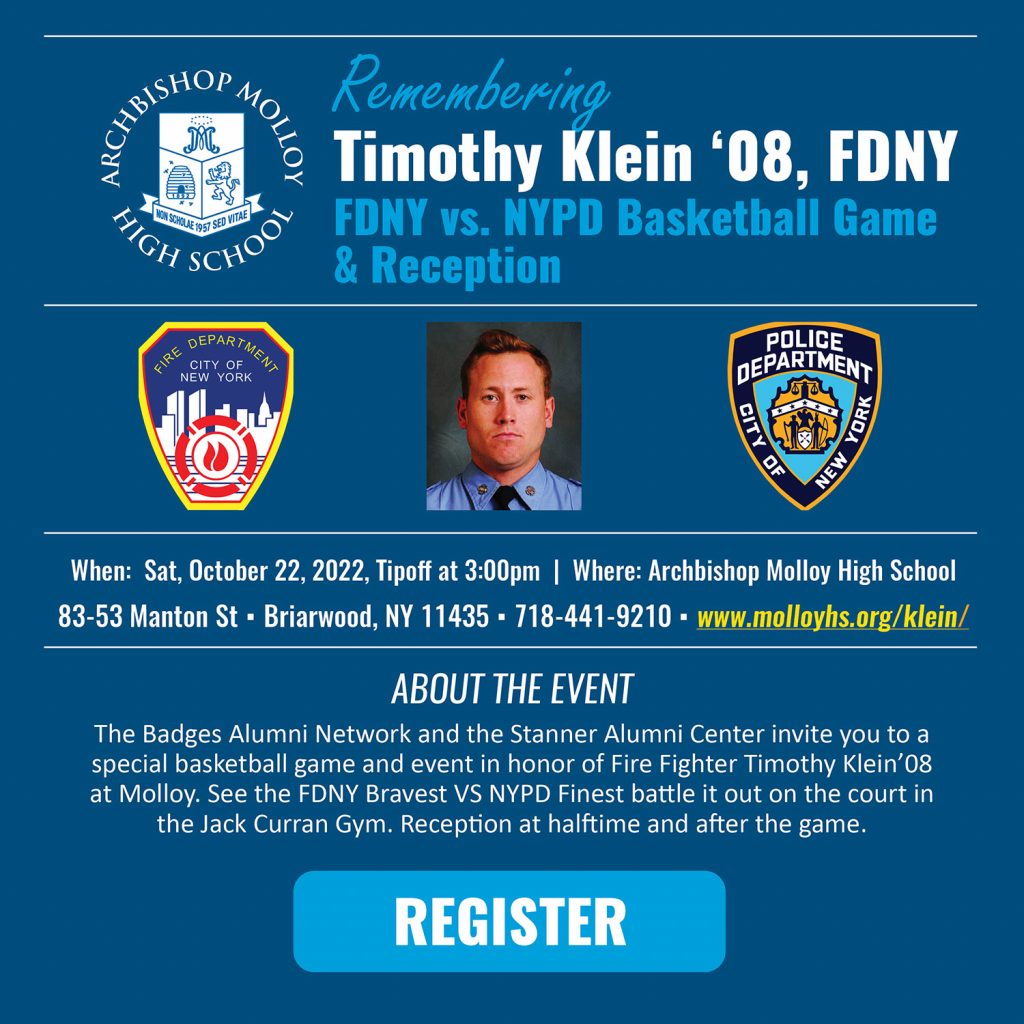 ---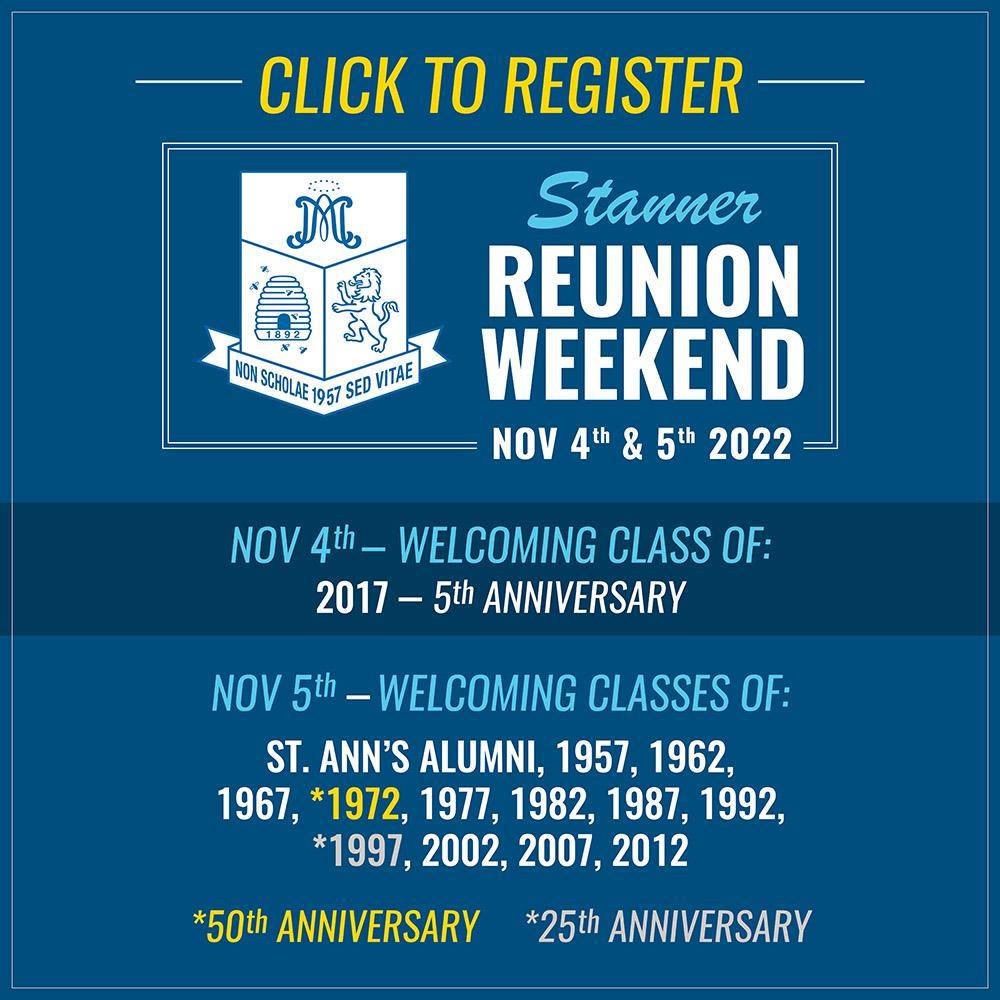 ---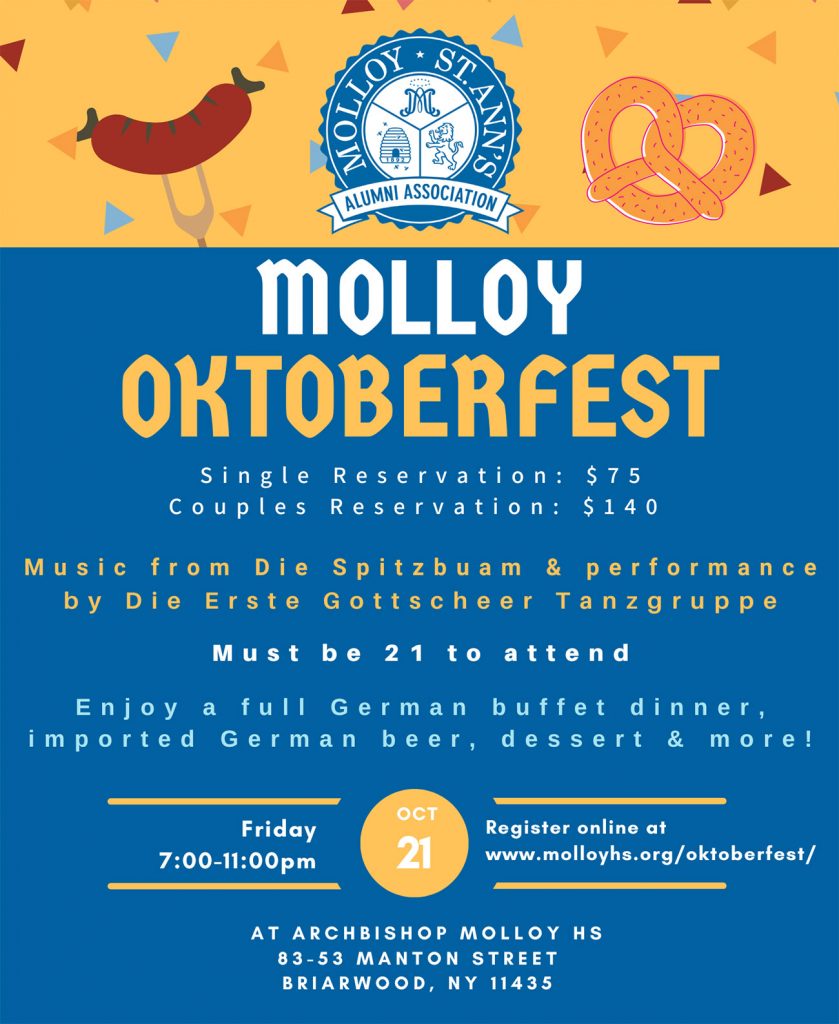 ---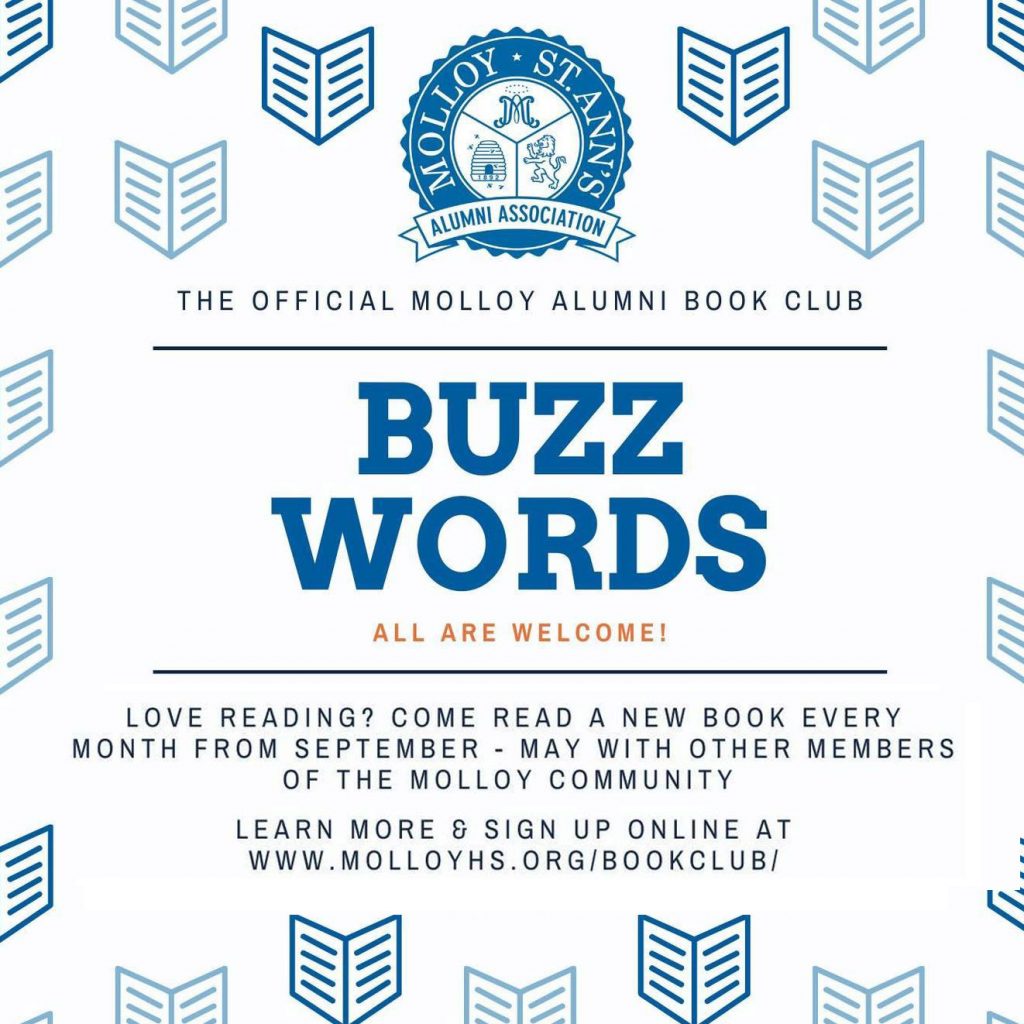 The Marist Brothers have shared a Novena Prayer, inviting Marists around the world to pray for nine days. Although this began on September 11, we invite you to participate now and for as many days as you would like. This is a Novena Prayer of Thanksgiving for the gift of Br. Seán Sammon, who passed away last week. Click the button below to open the prayer.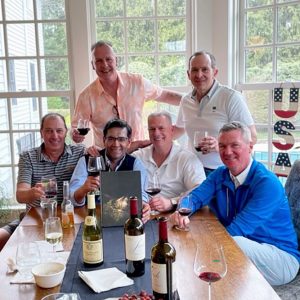 The following update was submitted by Chuck Niebling '80: "The Class of 1980 wishes to again congratulate our fellow brother, Anthony DiRusso '80, for his appointment as Chair of the 2022 Jim Kinnier Stanner Golf Classic earlier this year. We are very proud of Anthony for serving as the Chair of the tournament. Anthony is what being a Stanner is all about. As a dear friend of mine and a loyal friend to everyone he meets, his kindness and generosity has no limit. Anthony has been a big part of the development of Molloy and the students that travel through the halls over the years. His contributions to the school have benefited all of us, Stanners and friends alike. Anthony is a fine example of how Molloy molds its students to become the best they can be. A loyal friend, Stanner, and family man, I proud to call him a friend and brother. FYI – Team DiRusso did tie for 1st at this year' outing!"

Pictured L-R: Anthony DiRusso '80, Mohammed Jafri '80, Bob Dwyer '80, Chuck Niebling '80, Chris Sciales '80, and Pat Coll '80.
---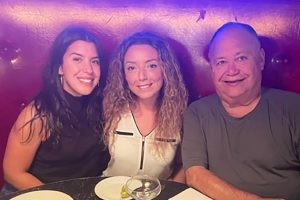 Lou Santos shared a photo from a recent dinner with two of his former softball players, Cecilia Fonseca Borruso '04 and Kristen Classi Zummo '04. Part of their conversation covered Kristen's recent service with Habitat for Humanity, through which she helped to rebuild a house.
---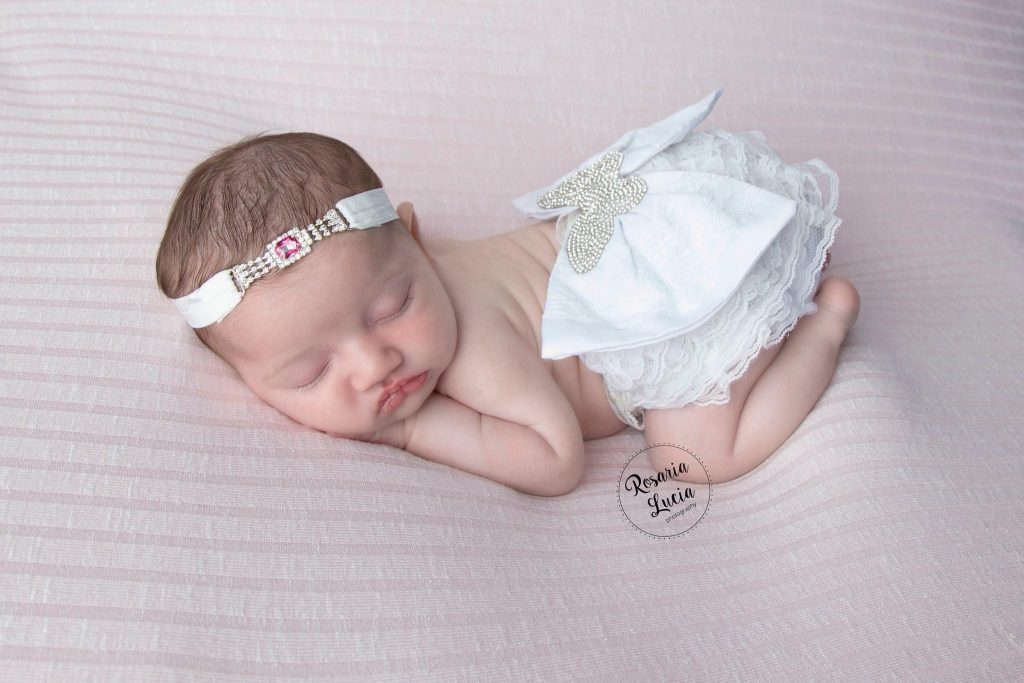 Congratulations to Sal Graffeo '01 and his wife Carmelisa on the birth of their daughter Giulia! Additional congrats to big sister Elisa, Uncle Michael Graffeo '99, and the entire family! Born: May 16, 2022 | Height: 21.5 in | Weight: 8 lbs 5 oz
---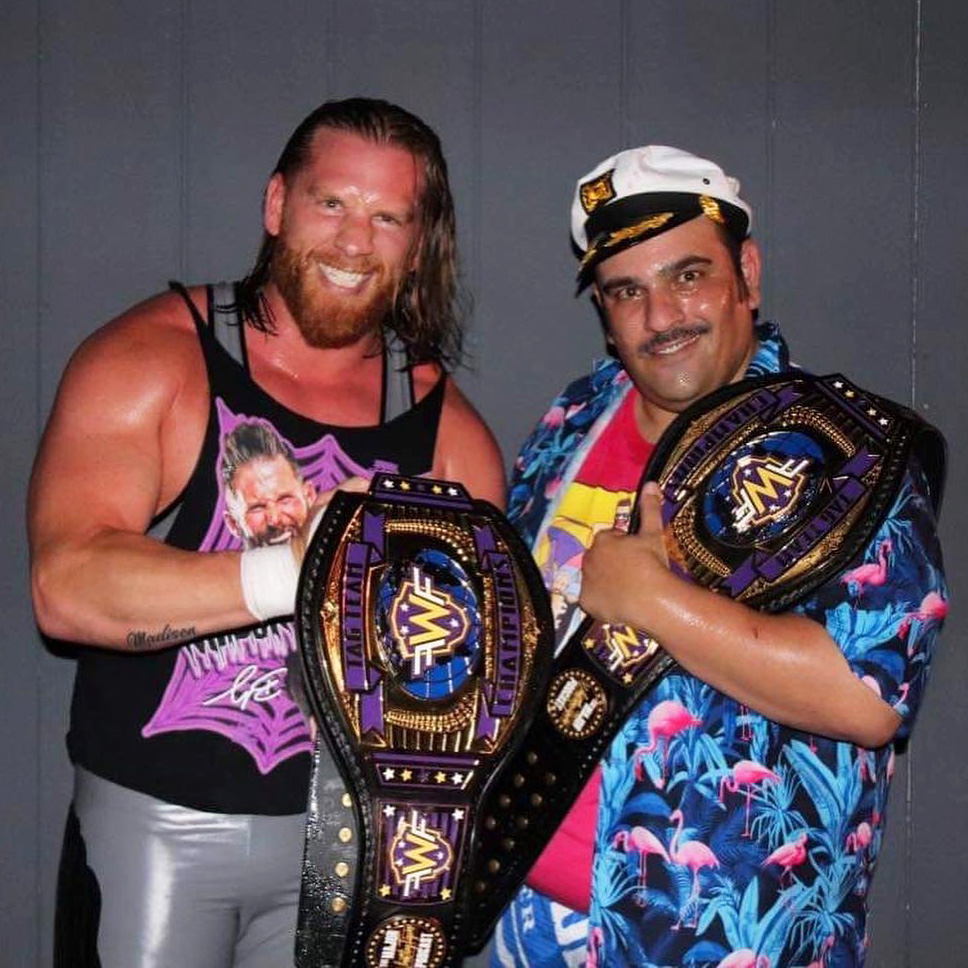 Congratulations to Joe DiLeo '99 who, on August 9th, won the FWF (Figure Wrestling Federation) Tag Team Championship along with his tag team partner Brian Myers (a.k.a. Curt Hawkins in WWE). We wish continued success to Joe, who wrestles/performs as Captain Joe Shoes. Little Known Fact: Joe's inspiration for the nickname "Shoes" came from a funny conversation at Molloy, which took place in Italian Class with teacher Mr. Tony Sottosanti! Pictured: Joe DiLeo '99 (right) posing with his FWF tag team partner, Brian Myers, and their tag team championships.
---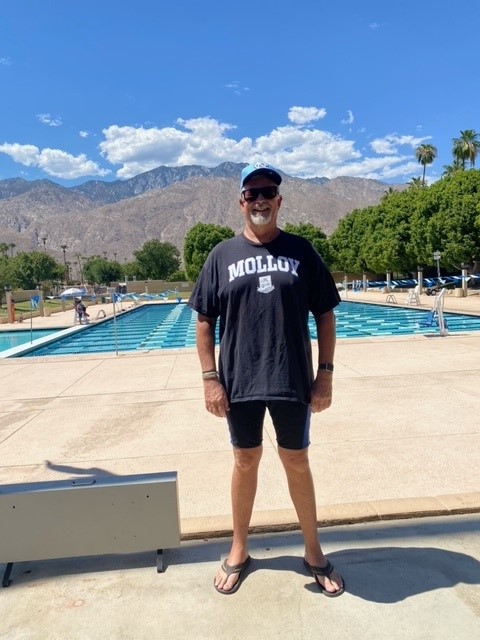 In August, Terry Shugrue '73 completed a 15-mile Wounded Warrior Project Swim Challenge. During the month of August, he participated in the event, ultimately surpassing the 15-mile challenge and ended up at over 45 miles freestyle (80,548 yards) swam in the 116-degree desert heat. Terry is pictured here repping both Molloy and UNC to commemorate the swim. He has competed before in Wounded Warrior Project swim challenges to honor his late brother. Congratulations, Terry, on a job well done and keep up the good work!
---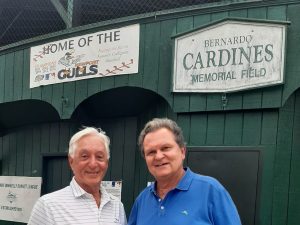 "Let's Play 2!" Joe Folchetti '68 recently visited former Molloy teammate Greg Fater '68 in Newport, Rhode Island, to watch Greg's Gulls take on the Martha's Vineyard Sharks in a double header at historic Cardines Field.


We are saddened to share the passing of Thomas J. Carney '96, cousin of Michael Carney '05 and uncle of Norah O'Sullivan '24. Please keep Thomas and the Carney family in your prayers. Wake and funeral arrangements are available via the following link. | Click Here for Wake and Funeral Arrangements
---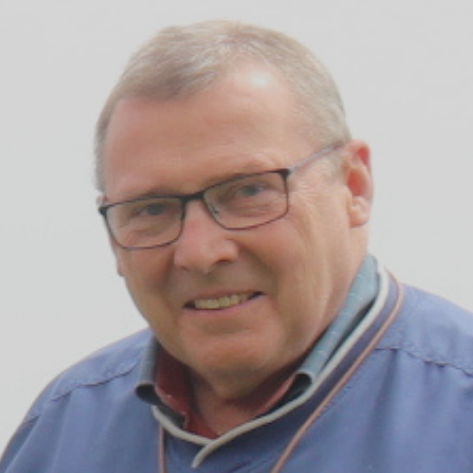 Archbishop Molloy High School joins the Marist world in mourning the passing of Br. Seán Sammon, FMS, on September 9, 2022. He was 74 years old and in his 56th year of Marist religious life. Br. Seán served in a multitude of roles in the Institute of the Marist Brothers of the Schools, but his most prominent came when he was elected Superior General in 2001. He served as Institute leader until 2009. Br. Seán was also a renowned writer and scholar, writing books on psychology, religious life, spirituality, and of course, about the Marist Brothers and St. Marcellin Champagnat. Br. Seán was a friend to Molloy and Marist schools and institutions around the world. We offer our prayers to the Marist Brothers and to Br. Seán's loved ones. Please click the following link to read Br. Seán's full obituary. | Click Here to Read Obituary
---
We are saddened to share the passing of Sue Fitzgerald, wife of Joe Fitzgerald '68, on September 6, 2022. Please keep Sue and the Fitzgerald family in your prayers. | Click Here for Memorial Page
---
We are saddened to share the passing of Michael Sands '92 on August 24, 2022, following a prolonged illness. Please keep Michael and his loved ones in your prayers. | Click Here for Memorial Page
---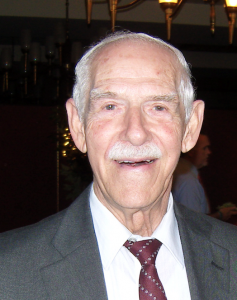 The Archbishop Molloy High School and Marist communities mourned the passing of Br. Gerard "Jogues" Cormier, FMS, on August 4, 2022. Br. Jogues was a beloved art teacher and track coach at Molloy, serving our Stanner family from 1957 – 1991. We pray for the Marist Brothers, the many students he taught, and all of his loved ones. Please click the following link to read more about the life and ministry of Br. Jogues. | Click Here for More Information
---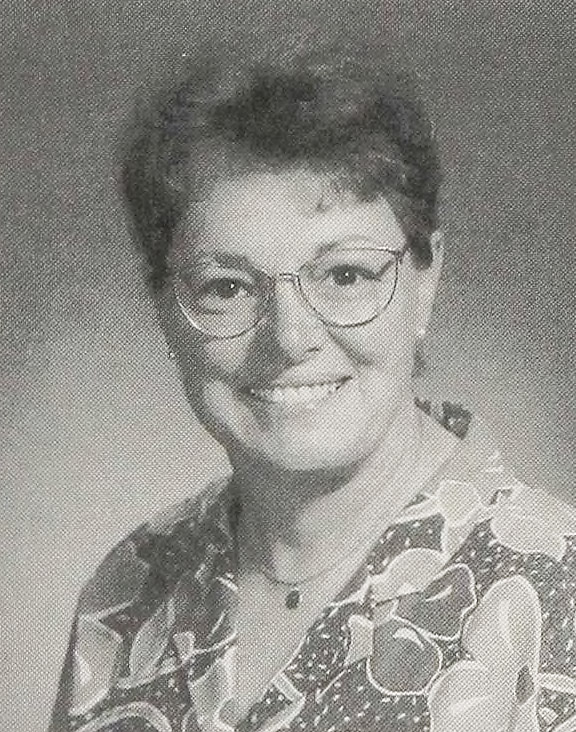 Please pray for the repose of the soul of Sister Joan Butler, S.C., who passed away on August 12, 2022 at the age of 77. Sr. Joan taught math and computer courses at Molloy from 1996 – 2002. Her teaching ministry also brought her to Nova Scotia, Ontario, British Columbia, and the Yukon. According to friends, she often spoke fondly of her years in the classroom and would share memorable stories of living in the Yukon. She was a Sister of Charity-Halifax for 58 years. Please keep Sr. Joan, her students and colleagues, and all her loved ones in your prayers.
---
We are saddened to share the passing of John Joseph "Jack" Murphy '53 in August 2022. John was a graduate of St. Ann's Academy and Fordham University. He served in the Korean War and later worked as a transportation consultant, running his own business, Jack Murphy Associates, for forty years. Please keep John and his loved ones in your prayers. | Click Here for Memorial Page
---
Please pray for the repose of the soul of Richard J. Dunn '65, who passed away on July 21, 2022. | Click Here for Memorial Page
---
We are saddened to share the passing of John F. Meade '52 on July 17, 2022. John was a proud Stanner who played Varsity basketball for Coach Lou Carnesecca '43. John was part of the elite team that became CHSAA Champions and who were inducted into the Stanner Hall of Fame. He went on to play D1 basketball at Villanova. He was a US Navy veteran and enjoyed an over 40 year career at Metropolitan Life Insurance. Please pray for John and his loved ones. | Click Here for Memorial Page
---
Please pray for the repose of the soul of Robert J. Keller '72, who passed away on July 14, 2022. | Click Here for Memorial Page
---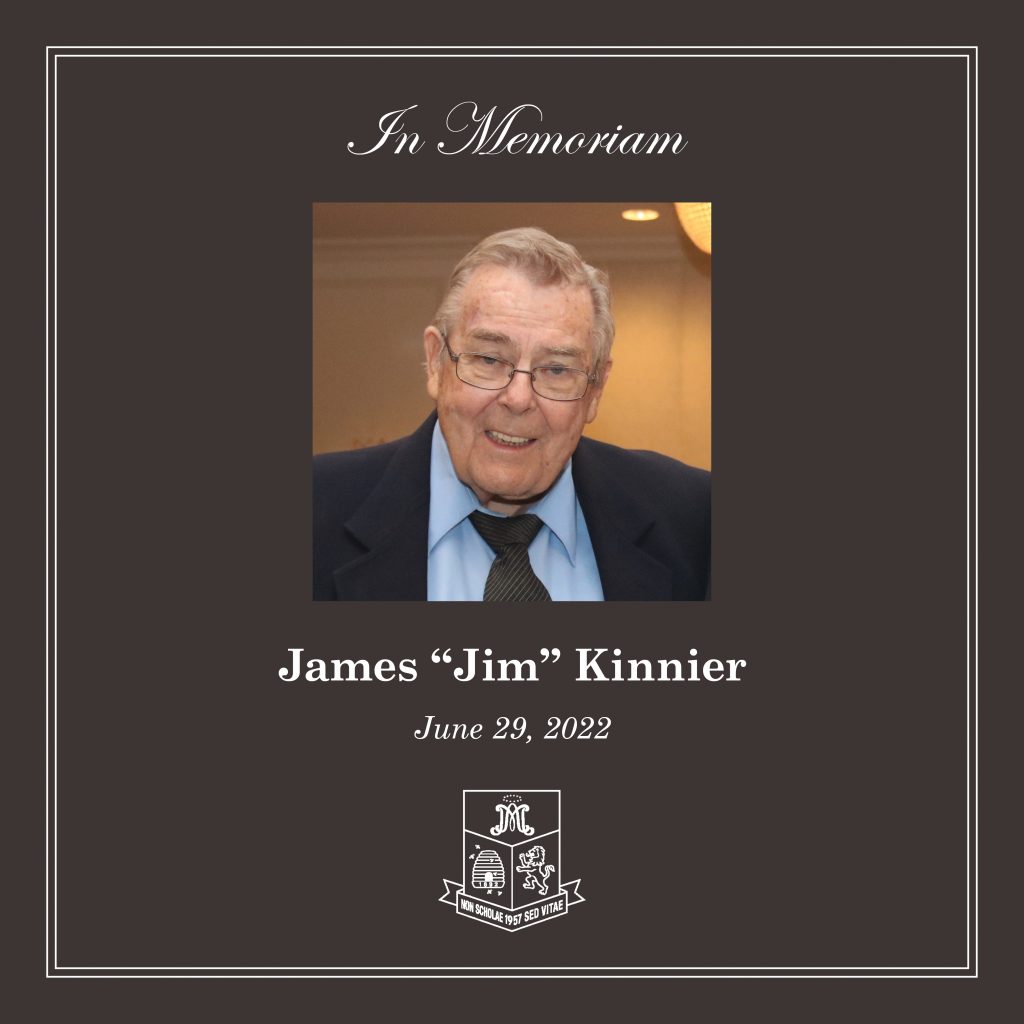 Archbishop Molloy High School was deeply saddened by the passing of Mr. Jim Kinnier on June 29, 2022. Mr. Kinnier was a beloved member of the Molloy community for over 61 years. He made his mark as a teacher, moderator, mentor, outstanding colleague, alumni director, and of course, as a volunteer. Mr. Kinnier co-founded the Stanner Golf Classic, which later became known as the Jim Kinnier Stanner Golf Classic. Since 1987, this event has raised over $3 million for scholarships benefiting outstanding students. Please click the following link to read more about the incredible life and career of Mr. Jim Kinnier. | Click Here for Full Story