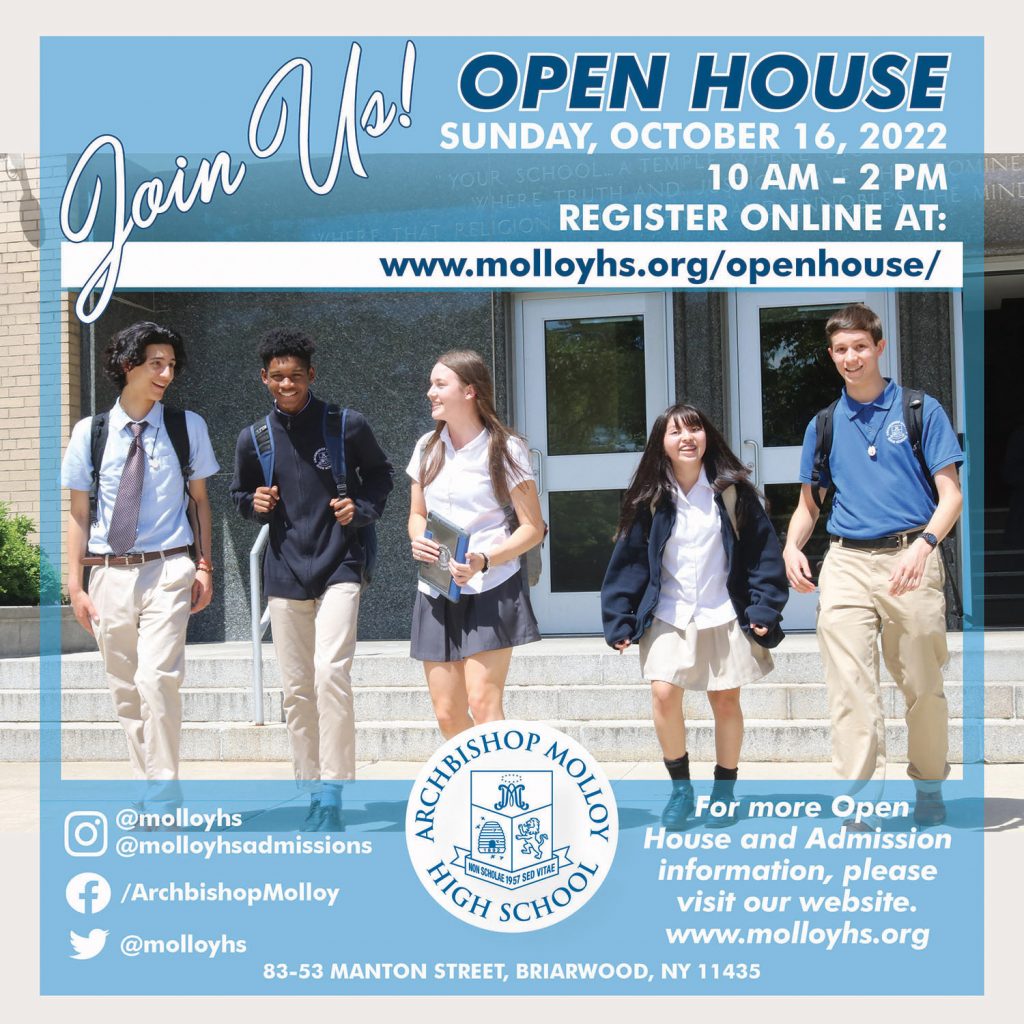 ---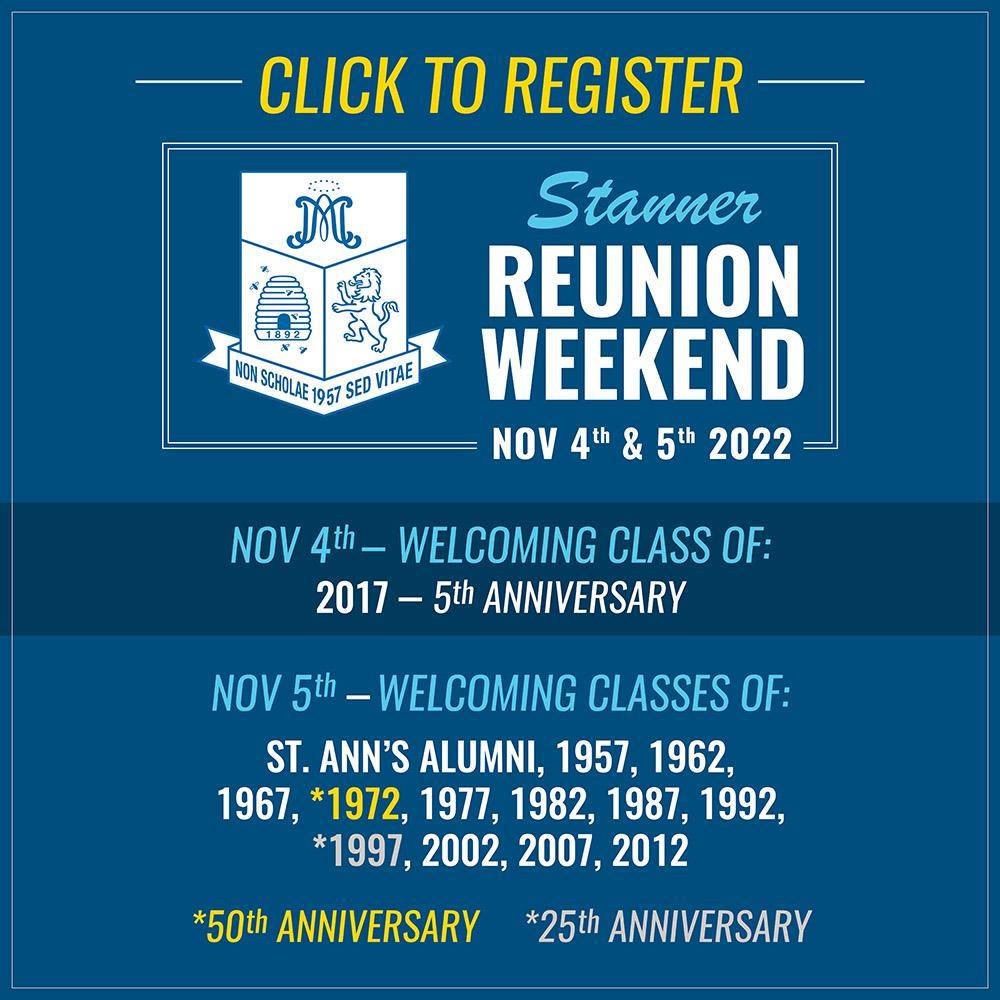 ---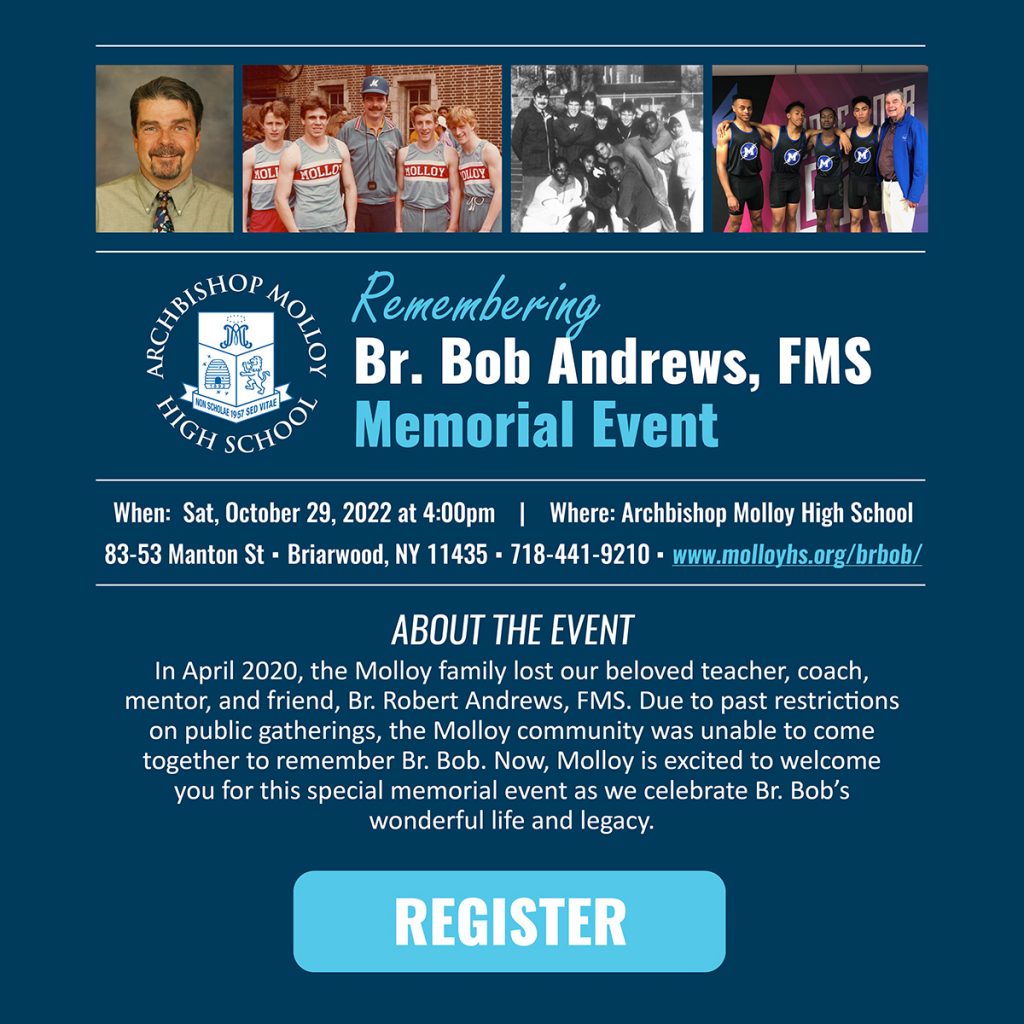 ---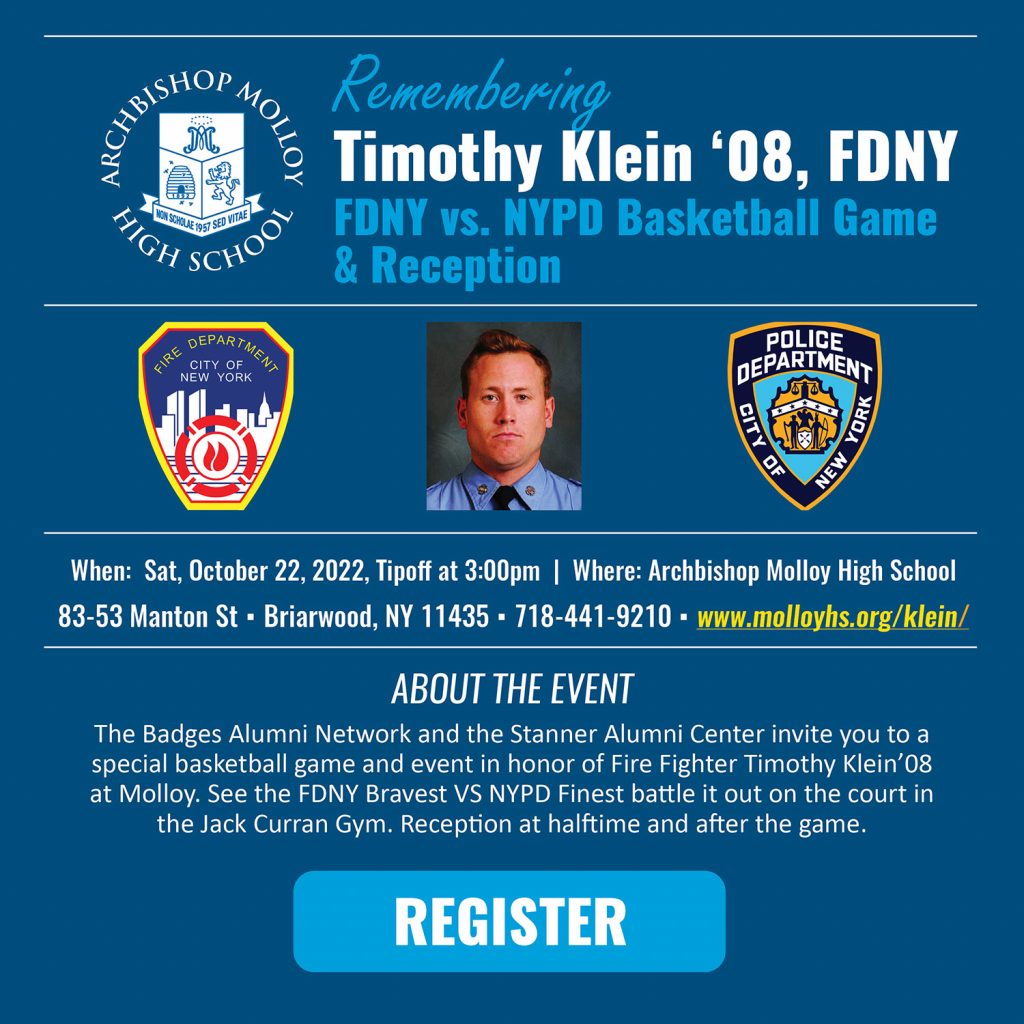 ---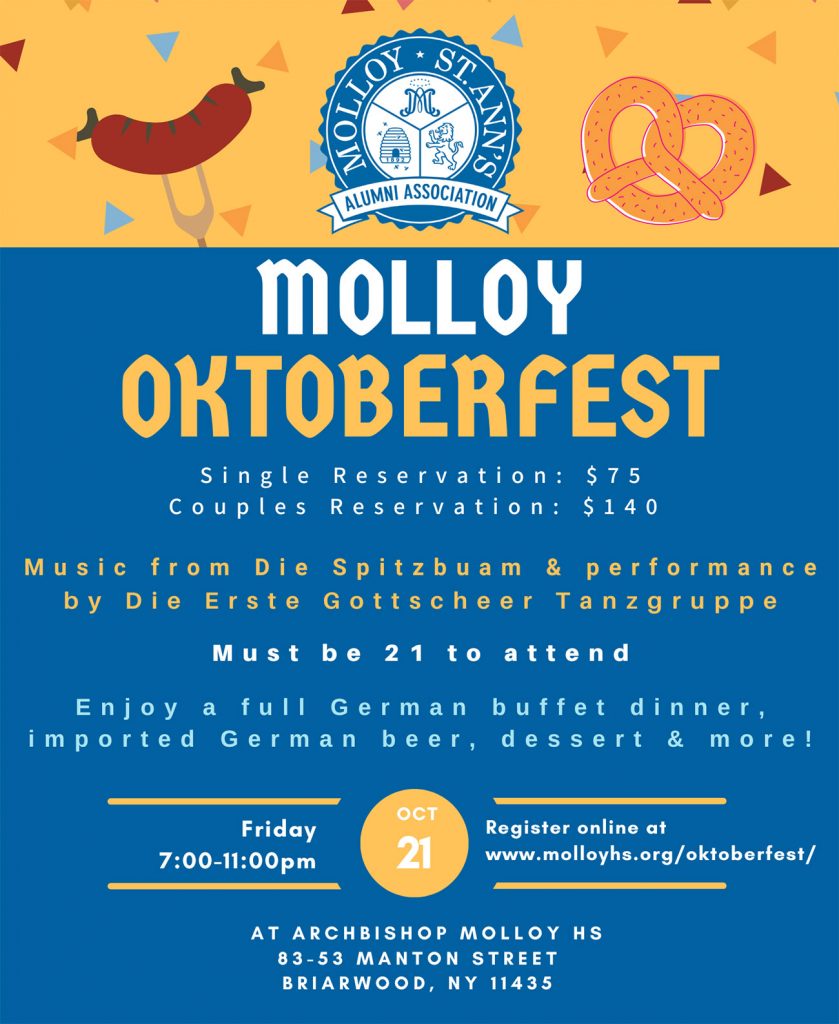 Molloy Congratulates Its Over 100 AP Scholars!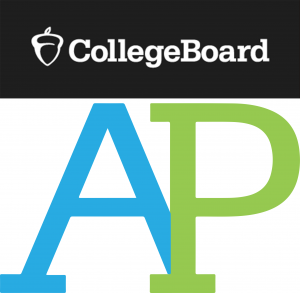 Archbishop Molloy High School proudly highlights its students' hard work and achievements. This September, Molloy recognizes over 100 students, including current seniors and recent graduates, who have earned Advanced Placement (AP) Scholar Awards as a result of their performance on AP Exams during the 2021-22 academic year. Molloy also recognizes numerous National Recognition Award recipients.
AP courses offer students in the United States an opportunity to earn college credit before graduating high school. AP classes offered at Molloy include: Computer Science Principles, Computer Science A, United States History, World History, European History, U.S. Government and Politics, Psychology, English Literature, English Language/Composition, Biology, Chemistry, Physics 1, Calculus AB, Calculus BC, and AP Seminar. The latter courses are the first of two courses in the AP Capstone Diploma Program.
"I would like to congratulate all our fantastic AP teachers and students on these impressive results. They are the product of hard work, great effort, and dedication. Go Stanners!" said Dr. Darius Penikas, Principal of Molloy.
A total of 107 students have been recognized as a 2021-22 AP Scholar, AP Scholar with Honor, or AP Scholar with Distinction. Honorees in each category meet specific criteria based on their AP exam scores and their total number of exams taken.
NATIONAL RECOGNITION AWARDS: In addition to the three AP Scholar distinctions, 13 Molloy students were awarded the National African American Recognition Award, 15 were awarded the National Hispanic Recognition Award, and 1 was awarded the National Indigenous Award. Congratulations to our students for these impressive and outstanding honors.
Click the button below for the full list of AP Scholars and National Recognition Award Recipients.
---
Happy Hispanic Heritage Month!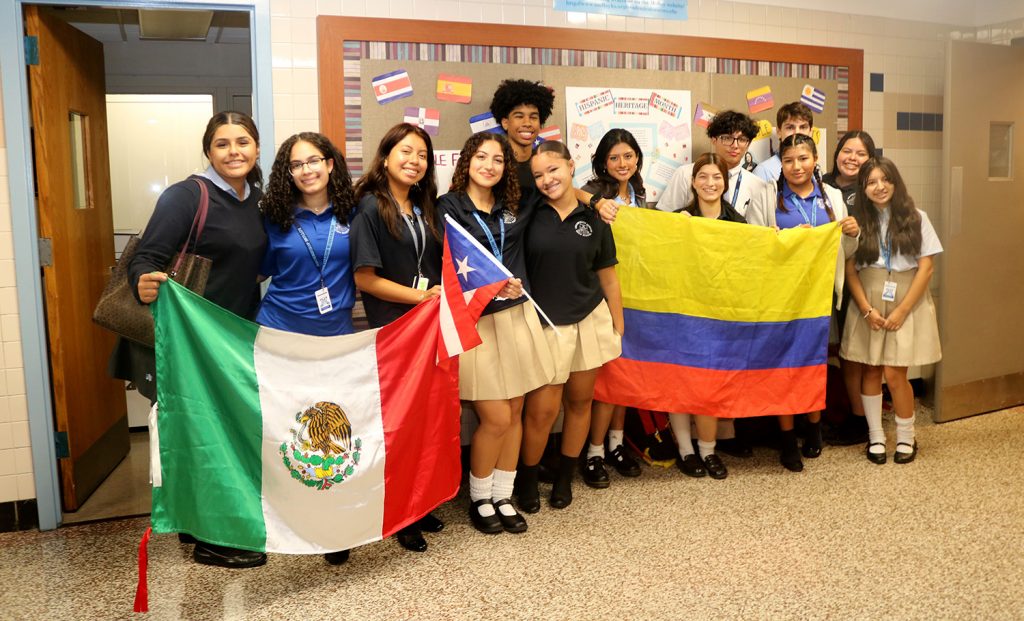 Molloy's Hispanic and Latino Stanners are excited to celebrate Hispanic Heritage Month with the Molloy community! Club board member Sophie Navarrete '23 shares, "This month has a very special place in the hearts of not only the Hispanic and Latino community here at Molloy, but in America. It shows our impact on society. The Spanish Club board and members (Isabella Arias '23, Sophie Navarrete '23, Joseph Castano '24, and Ethan Yu '24) helped create this year's bulletin board. We are excited for this year's Hispanic Heritage Month party later this month and the homeroom hallway parade to represent our countries. We are also excited for the Festival of Cultures later this spring. Happy Hispanic Heritage Month!" Thank you to Spanish Club moderator, Mr. David Little, and all club members!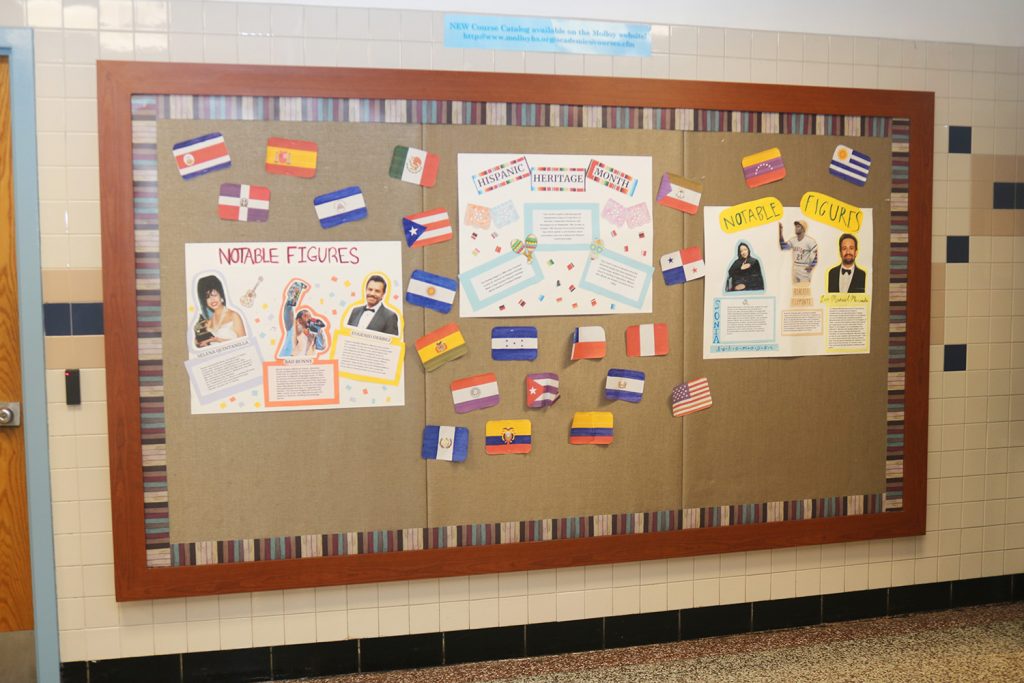 ---
Campus Ministry: Students Begin Year with Service
This September, seniors donated 70 backpacks and lunchboxes to Hour Children. Hour Children supports women and their families during and after incarceration. Tarik Lajoie '23 shared that this was an "opportunity to live the Marist pillars of Love of Work and Family Spirit."
Molloy recently welcomed members of Urban Park Rangers for a discussion about "Building Communities through Urban Sustainability," an ecological project through NYC Parks. Students who apply and are accepted by this unique service project will delve deeper into conversations about eco justice and the environmental issues that face New York City. Volunteers will "learn about nature, bring positive change to the community, and help preserve the environment." Thank you to Urban Park Rangers for opening this opportunity to Stanners, and to Campus Ministry for arranging the visit. This is just one of the many service opportunities being highlighted by Campus Ministry. Students interested in exploring other volunteer initiatives should visit room 334 for more information.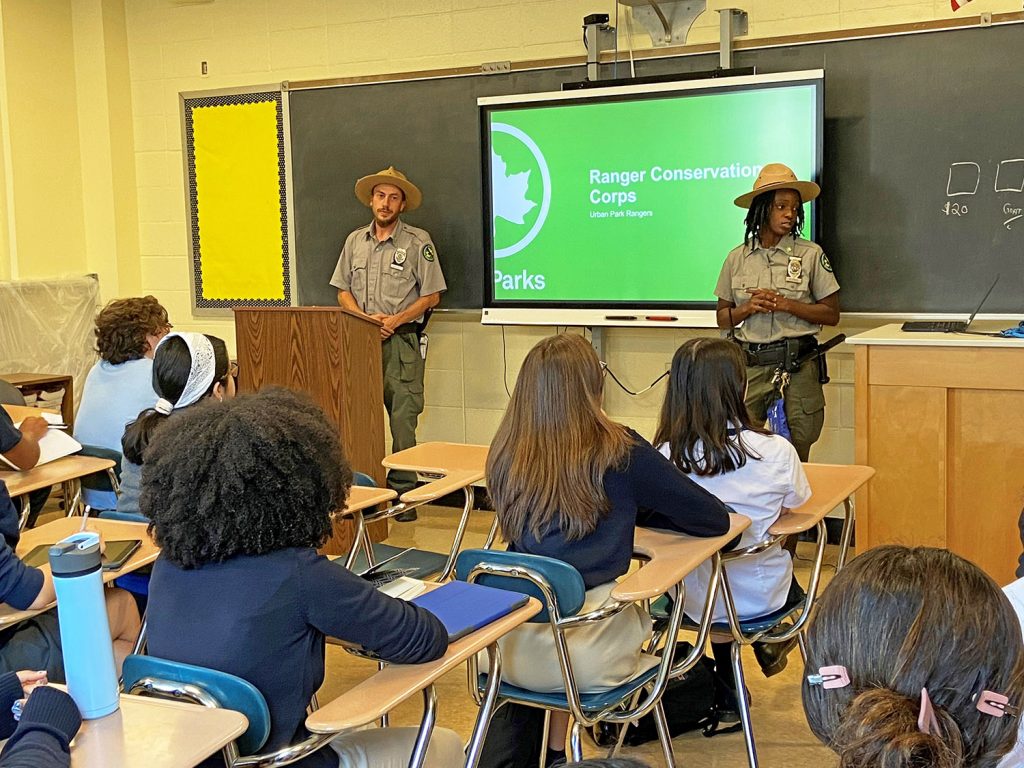 Back in March, Molloy students collected backpacks and school supplies to be donated to children in need in the Dominican Republic. Molloy recently received photos from the DR where the donations were recently distributed. "This is the fruit of our Lenten Work. These drives make a difference," said Ms. Lori Wilson, Director of Campus Ministry & Marist Mission.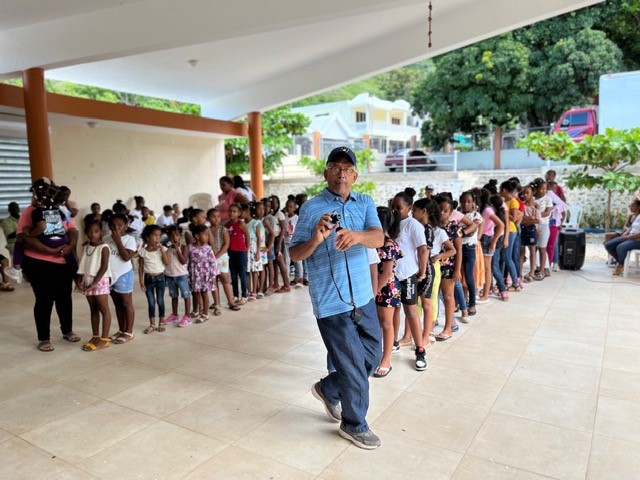 ---
Computer Science Students Among Best in Nation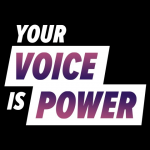 Congratulations to Philip Chrostowski '24 and Farhan Reza '24, who have been selected as Round 2 Semi-Finalists (Top 100 in the nation) in the 2022 "Your Voice is Power" coding competition. Your Voice is Power is a collaboration with Amazon Future Engineer, Georgia Tech, and YELLOW. In the 2022 competition, students wrote code to remix songs by Pharrell, Alicia Keys, and Khalid. Their remix was awarded honors in quality of music, code, and messaging by a panel of industry professionals. Thank you, Philip and Farhan, for sharing the power of your voice to explore how computer science, music, and entrepreneurship can advance equity!
---
Molloy Swimmer to Compete for Team USA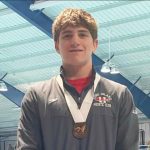 Congratulations to sophomore swimmer Sean Green '25, who was selected to the USA Swimming National Junior team. He will be competing nationally and internationally for Team USA this spring and summer!
---
Marists of Champagnat – Cohort 3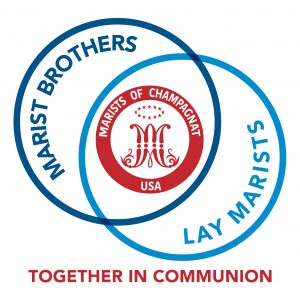 ABOUT MARISTS OF CHAMPAGNAT: Marists of Champagnat USA, the new formation program that is being extended to both Lay Marists and professed Marist Brothers to help grow their Marist spirituality and mission, is preparing for its Cohort 3. If you have been inspired by St. Marcellin and the Marist Brothers and want to play a part in strengthening the Marist charism in our world, consider submitting a registration form and attending one of the upcoming virtual information sessions. The formation and discernment process for Cohort 3 will take place between January 2, 2023 – June 4, 2023.

REGISTRATION FORM: The deadline to submit the registration form for Cohort 3 is November 11, 2022.
INFORMATION SESSIONS: The Zoom link will be sent out the morning of each meeting.
– Tuesday, October 11, at 8:00 PM Eastern, 7:00 PM Central, and 5:00 PM Pacific time
– Sunday, October 16, at 4:30 PM Eastern, 3:30 Pm Central, and 1:30 PM Pacific time.
– Thursday, October 20, at 8:00 PM Eastern, 7:00 PM Central, and 5:00 PM Pacific time.
---
Faculty Updates: Congrats, Ms. Tudor!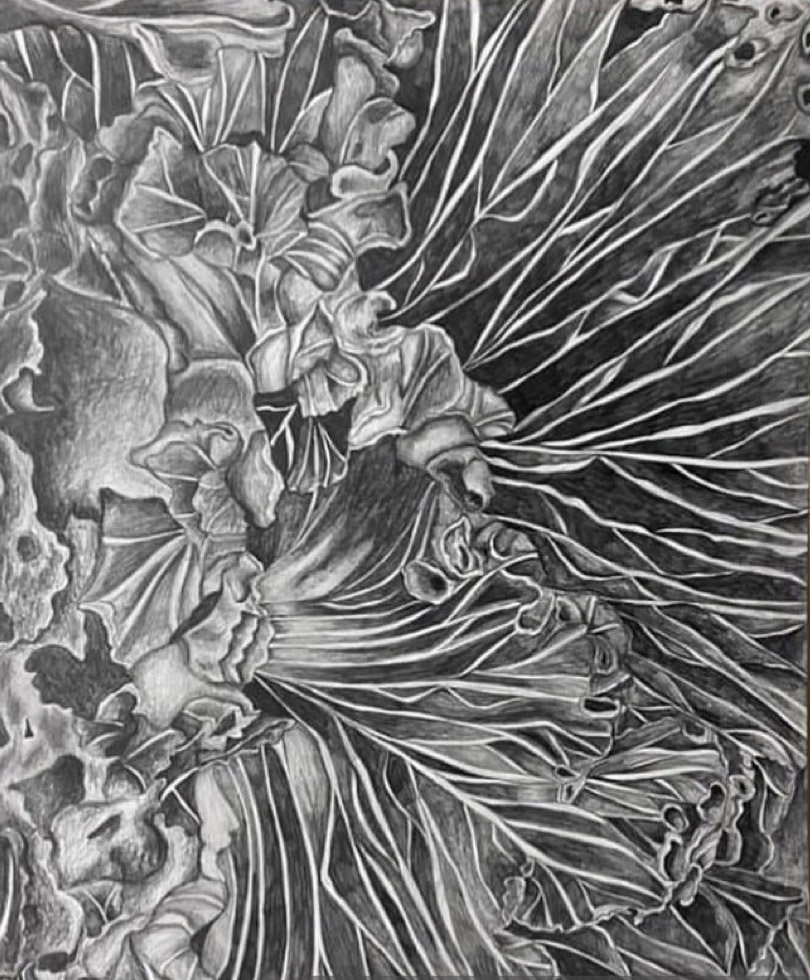 Art teacher Ms. Christine Tudor had a busy summer. In June, Ms. Tudor was selected as a Crayola Creativity Ambassador. The National Art Education Association and Crayola Education are supporting visual arts educators through their Creative Leadership Ambassador Program. Ambassadors are provided with professional learning, resources, and support "to cultivate Creative Leadership Teams within their learning communities." In addition, this summer, Ms. Tudor saw her artwork featured in an art show at Village One Art in Chelsea. Looking ahead, Ms. Tudor will have an original piece featured in the Long Island Biennial at the Heckscher Museum of Art in Huntington, NY, from October 2022 through January 2023.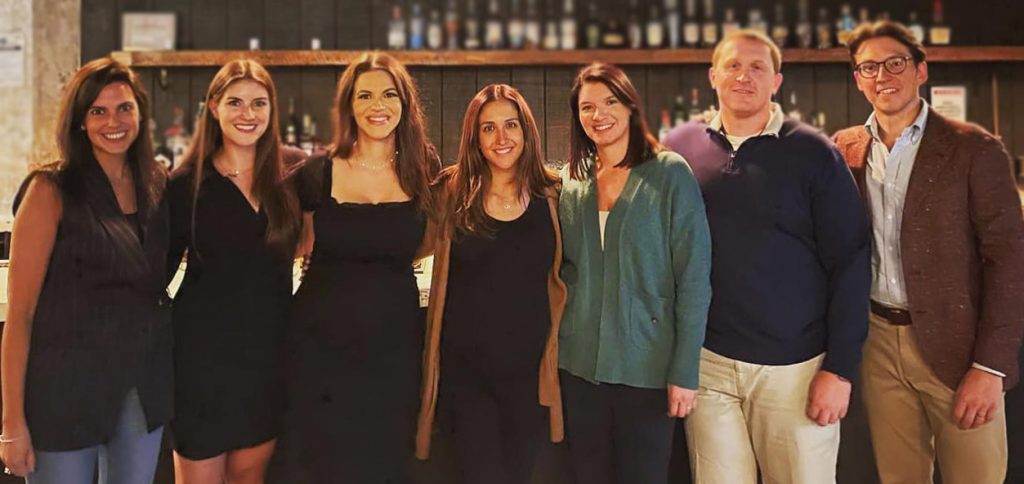 On Saturday, September 24th, the Pat M. Tallini Foundation held a fundraising event, attended by a number of Stanner alums. The foundation, formed in 2020, raises money through fundraising events to provide financial assistance to individuals and families affected by a colon cancer diagnosis. The Stanner Alumni Center provided gift certificates for various upcoming Molloy events to help with raising awareness and resources for the Pat M. Tallini Foundation. We are proud to see so many alums getting involved in a great cause.
To learn more about the foundation, go to: https://www.thepatmtallinifoundation.com/
Pictured left to right: Samantha Roman '08, Susan Harrington '07, Alyssa Lavelle (Tallini) '07, Natalie McGinley (Malikyan) '07, Katie Grego (Cascio) '07, Paul LiVecchi '04, & Brian Lavelle '07.
---
Speech & Debate – Volunteer Opportunity for Alumni
Molloy's Speech & Debate Team is seeking alumni volunteers to potentially serve as judges for their upcoming season. Volunteers would ideally have experience with speech & debate, public speaking, toasting, or similar disciplines. If interested, please contact communications@molloyhs.org.
---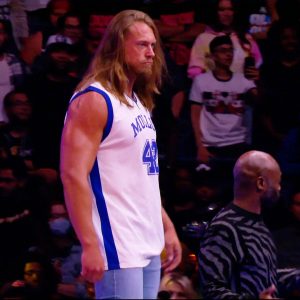 The Beehive sends a shoutout to William Morrissey '05, who sported a Molloy basketball jersey on his way out to the ring during a recent All Elite Wrestling show at Arthur Ashe Stadium! This episode of AEW Rampage aired Friday, September 23rd nationally on TNT.
---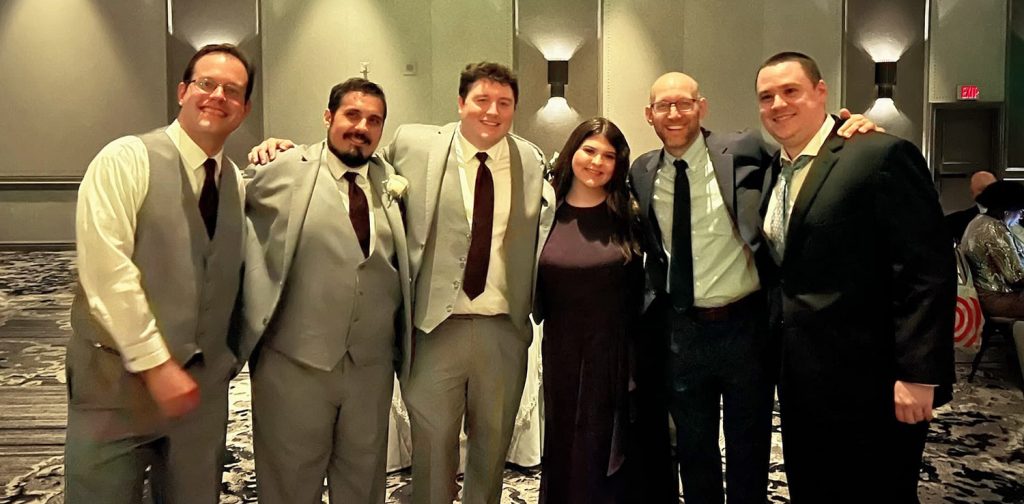 Congratulations to Ryan Harrington '07 and Molly Nystrom, who were married on July 23, 2022 in Nashville Tennessee. Pictured are Ryan with a contingent of Stanners in attendance including Joe Marvilli '06, Vito Prainito '09, Ryan Harrington '07, Morgan Arma '21, Chris Dougherty '91, and Anthony Pagano '06.
---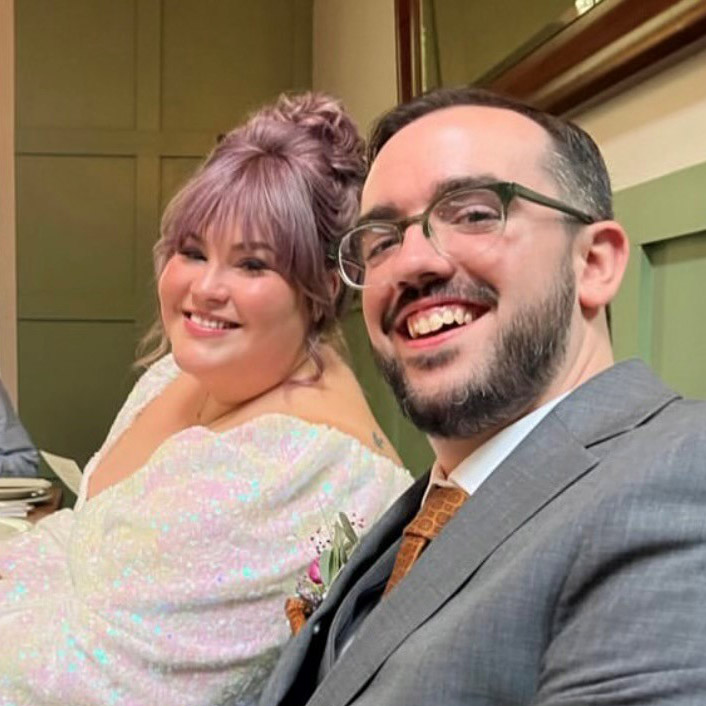 Congratulations to Jill Santos '06 and Alex Hutcheson, who were married last week!
---
Congratulations to Steven Neier '98, who was ordained to the Sacred Order of Deacon for the New York Oratory of St. Philip Neri by Auxiliary Bishop James Massa, rector of St. Joseph's Seminary, Dunwoodie, at St. Ann's Church in Nyack on July 17, 2022. | Click Here for Full Story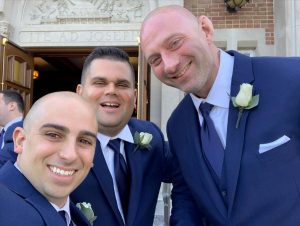 Please pray for the repose of the soul of Christopher Pantaleo '01, who passed away on September 17, 2022. Chris is survived by his wife Lauren, his sons Joseph and Nicholas, his parents Michael and Patricia, and brother John. All at Molloy send our deepest condolences to Christopher's family and friends. Pictured: Christopher Pantaleo '01 (right) with fellow classmates Carlos Melendez '01 (center) and Steve DeSanctis '01 (left).
---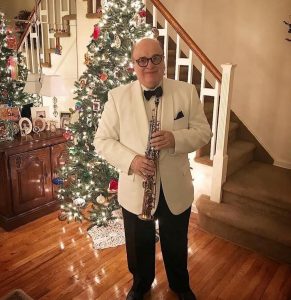 We are saddened to share the passing of Louis Caputo, husband of Patricia Caputo, and father of Christian Caputo '98, Matthew Caputo, and Geraldine DiGiglio. Lou was a lifelong, accomplished jazz musician, teacher, and mentor for nearly five decades. Chris Caputo '98, shared, "My dad was a world class Jazz musician who went from taking lessons at 15 years old, to performing at Carnegie Hall, for Presidents, across the globe, on albums, with household names like The Temptations, Harry Connick, Jr., and many others, typically in the place he loved the most: New York City." Chris continued, "My father was also a loving family man, and cared deeply about people in general. My dad was an only child and his own father passed away when he was 4 years old. He was so proud of having a large family, including four grandchildren, all of whom loved him very much." All at Molloy – including Director of Admissions Jonathan DiDonato '01, a relative of Louis Caputo – send our deepest condolences.
---
Please pray for the repose of the soul of William P. Kelly '59, who passed away on August 18, 2022.
---
Please pray for the repose of the soul of John Bove '66, who passed away in June 2022 following a brief illness. John was a proud Stanner and kept lifelong friendships with classmates Tom Ahearn '66 and Alan Buonpastore '66. John is survived by his wife Mary, three daughters, and two grandchildren. Please keep John and his loved ones in your prayers.
---
Please join us in prayer for the repose of the soul of Mrs. Marie E. Ahern, mother of Thomas Ahern '66 and grandmother of Sean Ahern '99. Marie passed away on March 31, 2022.
---
The Stanner Alumni Center was recently informed of the passing of John F. O'Connor Jr. '59 on March 19, 2022. Please keep John and his loved ones in your prayers.
---
The Stanner Alumni Center was recently informed of the passing of Patrick L. McGibbon '12 on September 20, 2021. Please keep Patrick and his loved ones in your prayers. | Click Here for Memorial Page
---
The Stanner Alumni Center was recently informed of the passing of Arthur F. Turkington '68 on August 15, 2021. Please keep Arthur and his loved ones in your prayers. | Click Here for Memorial Page
---
The Stanner Alumni Center was recently informed of the passing of Nicholas J. Gimpel '64, brother of Neil Gimpel '76. Nicholas passed away on November 7, 2020. Nick was born September 29, 1947. He grew up in Glendale in Queens, New York. The son of Nicholas and Rosemary, and one of ten children. A devoted Catholic and loving husband, Nick married Cathy O'Brien in 1992. They resided in Lido Beach, NY and Tampa, FL. Nick was a loving and supportive father to Kathleen (Kirby), Kristin (Noel), Kerri (Mark) and Shawn (Kim) and dedicated "Pop" to his 11 grandchildren Nicholas, Brennan, Nolan, Katie, Delaney, Caroline, Quinn, Emily, Avery, Liam, and Nash. Please keep Nicholas and the Gimpel family in your prayers. | Click Here for Full Obituary
---
The Stanner Alumni Center was recently informed of the passing of Robert T. Hourihan '80 in July 2018. Please keep Robert and his loved ones in your prayers. | Click Here for Memorial Page