Molloy Hosts Open House for Accepted Students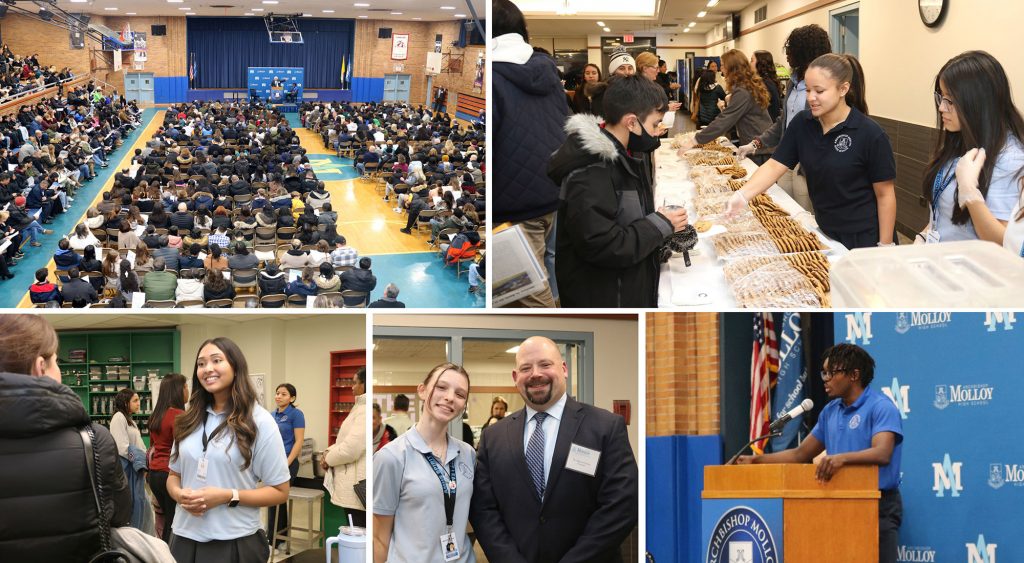 Archbishop Molloy High School sincerely thanks everyone who attended our Open House for accepted students on January 26th! We were blessed to welcome hundreds of families, over 1,300 visitors, to tour Molloy and learn more about our school's academic, athletic, spiritual, and extracurricular programs. We hope that you enjoyed speaking with our faculty, staff, and students, and we look forward to seeing many of you again very soon. Congratulations to the Class of 2027, and in the words of Principal Dr. Penikas, "Go Stanners!"
---
New Stanner Life Magazine Coming Soon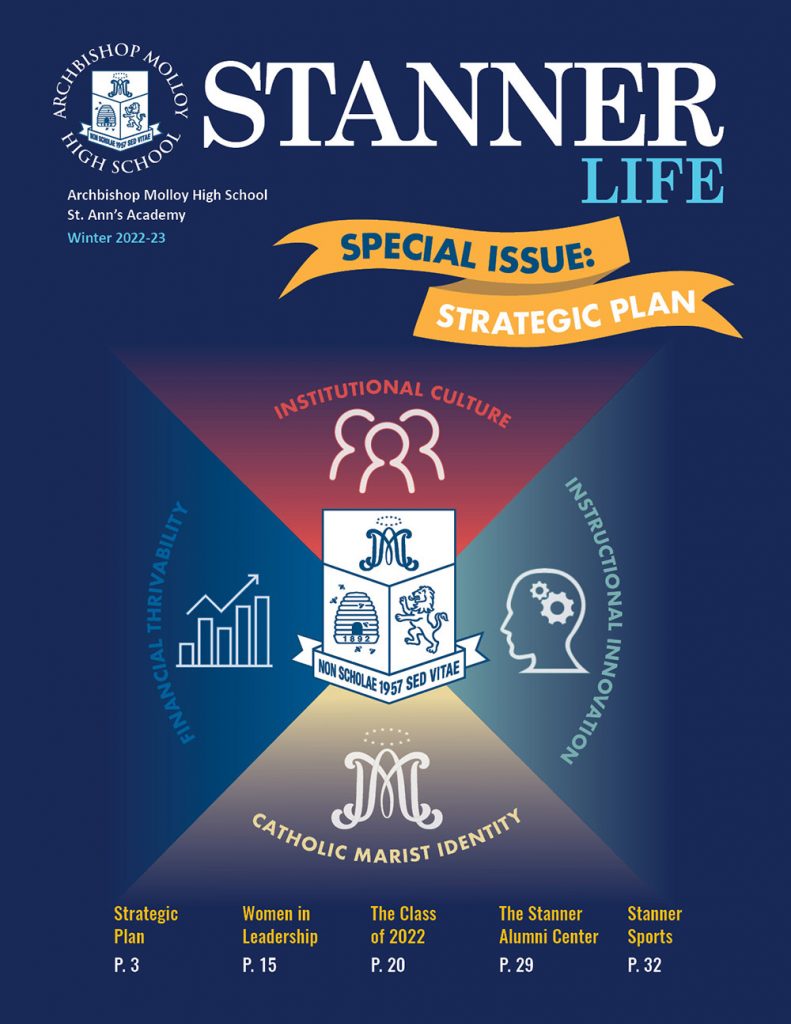 We are happy to share that our newest issue of Stanner Life magazine is coming to mailboxes everywhere very soon! Stanner Life is the official magazine of the Archbishop Molloy High School community. This new issue is a special edition highlighting the four goals of Molloy's Strategic Plan. We are excited to share the many initiatives of the plan we have achieved as well as our ongoing progress in many areas. Additional articles will highlight aspects of the Strategic Plan in greater detail.
Please reach out to communications@molloyhs.org if you do not receive the magazine in February, if you would like to update your address or your child's address, or you would like to request additional copies of the magazine. We look forward to sharing Stanner Life with you!
---
Molloy Receives Middle States Accreditation

Molloy proudly shares that it has received accreditation from the Middle States Association of Colleges and Schools!
The Middle States Association of Colleges and Schools (MSA) is "a non-governmental, nonprofit, peer-administered organization of diverse educational institutions committed to ensuring that students in accredited schools are receiving the highest quality education." A third-party entity, the MSA sent "objective, non-judgmental" fellow educators to observe Molloy and discuss various objectives and key concepts that will guarantee a top-tier education to all students.
Dr. Jonathan Mangar '09, World Language teacher, acted as the internal coordinator for the re-accreditation process, and worked with the school community to gather data about Molloy's academics, technology, Marist Mission, and many other aspects of the school. He shared, "I facilitated the team's visit, and they were altogether pleased with us and our outstanding school!"
According to Principal Dr. Penikas, "It is important to get an impartial, professional, well-known and well-respected third-party to periodically evaluate Molloy to ensure that we are taking active and intentional steps to live our mission and be the best school we can be." During the process, members of the MSA evaluated Molloy's facilities, financial resources, technology, and other qualities of student and faculty life, as well as instructional methods, curriculum, and support services. Molloy met all MSA standards, marking it as an "Accredited Institution," and then created action plans with the MSA team to continue serving our community to the best of our ability.
---
Another Great Stanner Games!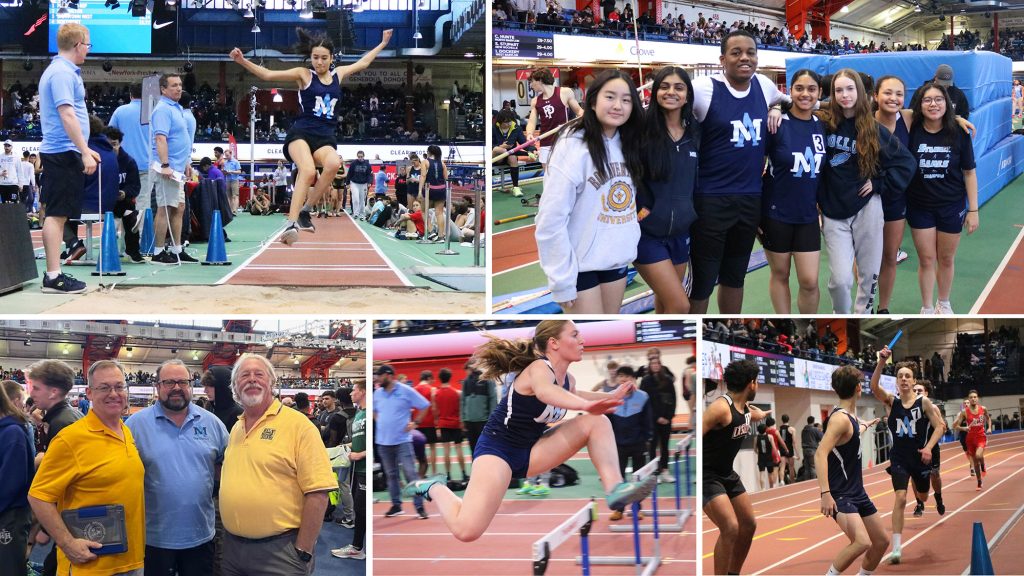 The Beehive congratulates all student-athletes, coaches, and volunteers who helped make this year's Stanner Games a great success! Stanner Games, held annually at the legendary Armory in Manhattan, is a prestigious, widely-recognized Track & Field meet that welcomes thousands of athletes primarily from the tri-state area.
This year, 110 total teams participated in Stanner Games. 2,518 student-athletes competed in 3,007 different Track & Field events — from relays and hurdles, to shot put and long jump, and much more. Over 70 volunteers, including alumni, faculty, and parents, helped the meet run efficiently and on schedule. According to Coach AJ Power '84, "The dedication, patience, and kindness of our volunteers are what make Stanner Games stand out." Check out our full photo gallery via the button below.
---
Computer Science & Engineering Featured in NY Post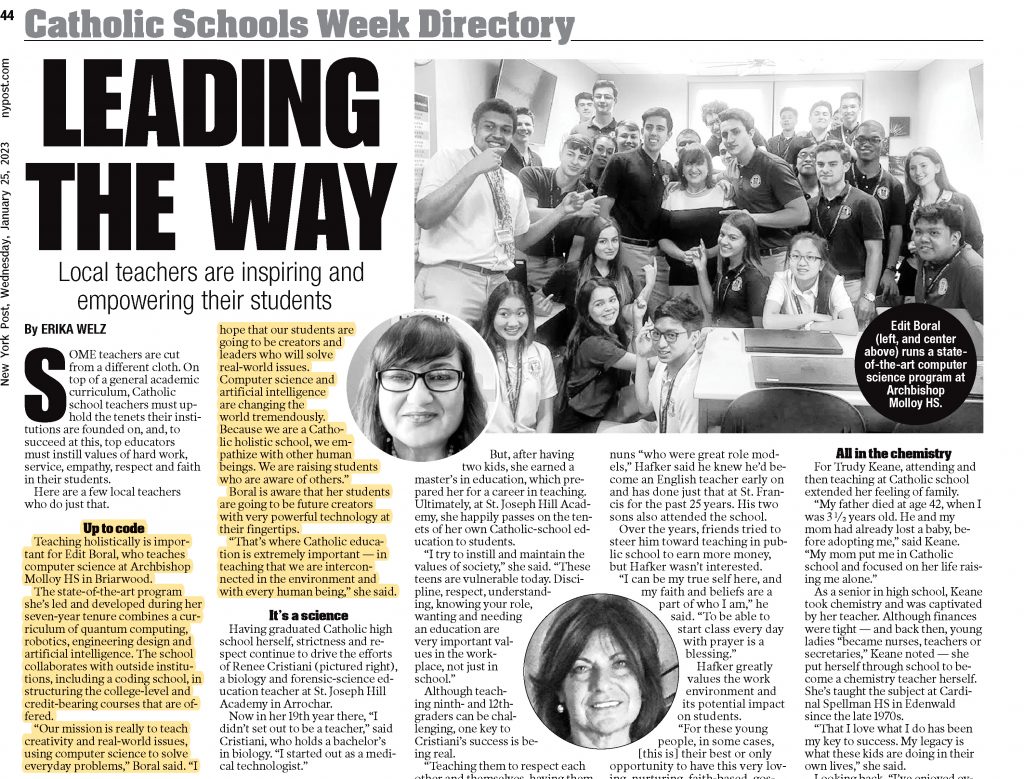 If viewing on mobile device, click here for PDF with zoom in feature.
We are excited to share that our Computer Science & Engineering Department and its Chairperson, Ms. Edit Boral, were recently featured in the New York Post! The article is part of the paper's coverage on the upcoming Catholic Schools Week. Click the thumbnail above to read about Ms. Boral and our CS&E department (highlighted in yellow). The inset photo and adjacent large photo feature Ms. Boral and her students.
---
News From Campus Ministry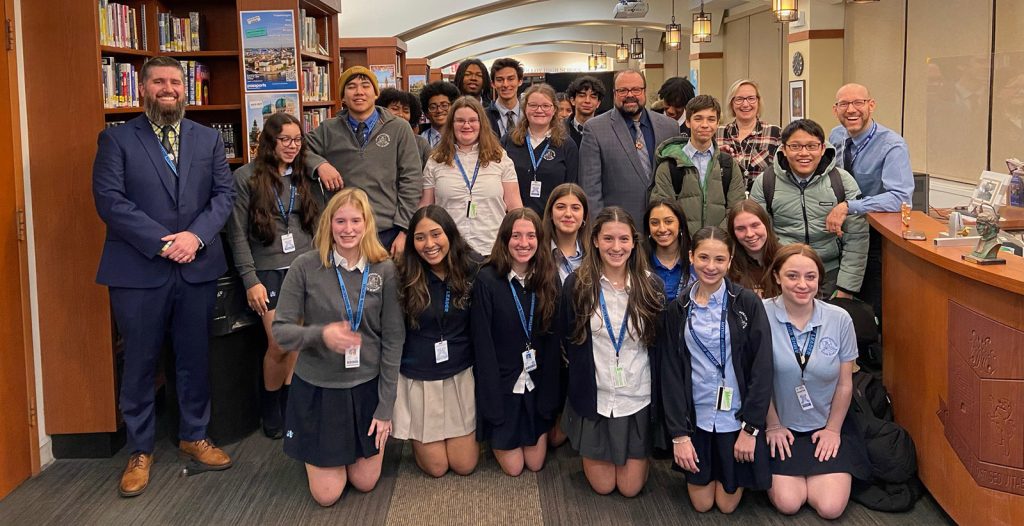 Earlier this month, students from Molloy joined five other Marist schools at the Marist Brothers' Center at Esopus for a Marist Youth Encounter. The weekend served to strengthen students' Marist faith and encouraged self-reflection and team-building.
On January 12th, Campus Ministry and I AM Green hosted a viewing of the film "The Letter." Students were invited after school to view Pope Francis's documentary about environmental awareness, which was a "call to action for climate change." The Marist US Vice Provincial, Br. Owen Ormsby '74, also attended the viewing. Moderator of I AM Green Mr. Dougherty '91 said of the documentary, "It was incredibly moving and powerful… funny at times. Bringing together four people from such different backgrounds with their common goals that were totally in line with the Pope's historic call to action was both heartwarming and incredibly effective. Also, I was very impressed with the amount of kids that came and their responses in our discussion!"
---
Computer Science Students Visit IBM Office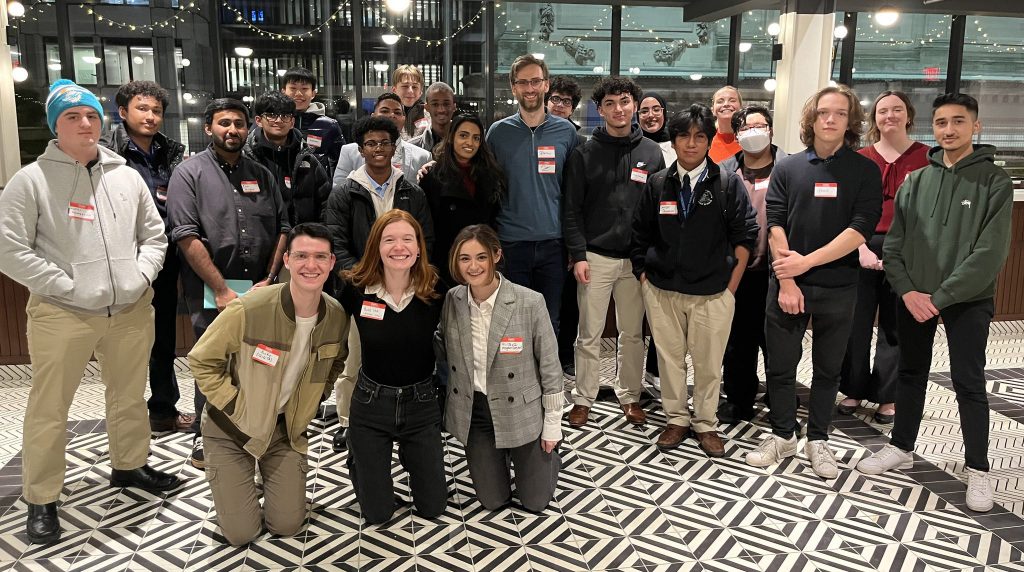 In December, Molloy's QubitxQubit: Quantum Computing students visited IBM's Midtown office and meet with quantum computing scientists, as well as other students from New York City!
Tyler Tabarovsky '23 had a fantastic time at the NYC Quantum Computing meetup. He was grateful for meeting the founder of The Coding School, Kiera Peltz, and one of the world's top innovators and physicists, Dr. Zlatko Minev. He shared, "I liked that Dr. Minev talked about how he and his team were working on encryption in quantum computing and how quantum computers are going to affect cybersecurity and the way we live."
Kaelem Bent '23 shared, "The visit to IBM was a good way to connect with other New York City students and meet our lab instructors in person. I'm glad we had a chance to discuss the future of computer science and all the challenges quantum computers will bring."
"It was inspiring to talk to PhD students and scientists who are in the position you want to be in," added Nico Dolengewicz '23. "They reinforced my decision to study computer science and cybersecurity. I gained so much knowledge from this visit to IBM and am grateful for the opportunity."
---
Introducing: Sports Management Club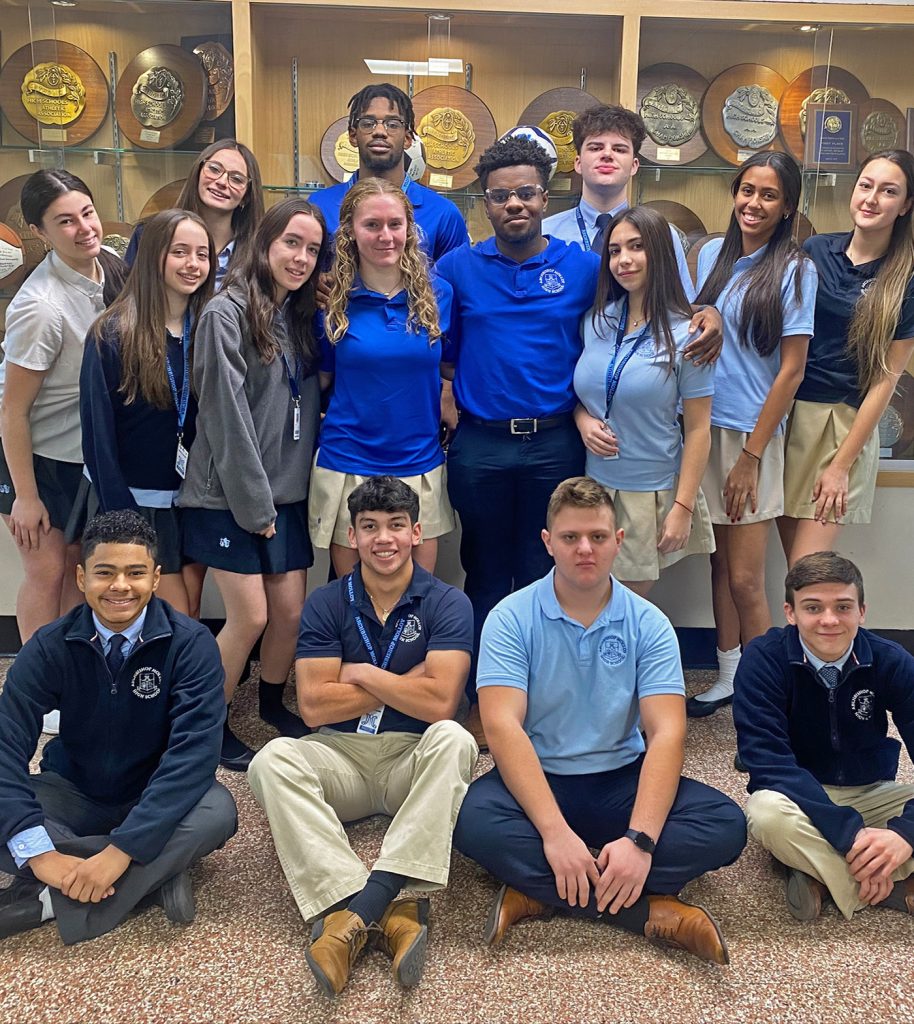 Molloy is always looking to add new clubs and activities so all students can find something they're passionate about. Several new clubs have been introduced in the 2022-23 school year, including the instant hit Sports Management Club! Moderated by Ms. Stephanie Staiano, the club allows for student involvement in documenting and sharing athletic information to the public.
According to Ms. Staiano, "The club was created for students who are interested in sports and want to get involved in the athletics program here at Molloy. Some of our members are on teams, and some are students who are interested in helping to manage the teams. The club members do sports photography, create sports media posts for social media, create graphic designs for sports content, keep statistics, report scores, broadcast games, assist staff on media days, and help with athletic events."
Each individual sports team will have its own representatives from the club that will make sure all information is received and shared. Representatives include a reporter, graphic designers, statisticians, and broadcasters.
Co-president of the club Samantha LaTempa '23 shares, "This club builds support for the athletics program at Molloy and creates exposure for all of the amazing athletes we have. I love how anyone can be involved in this club and how you don't have to be on a sports team to participate." Co-president Anthony Romano '23 says he "enjoys working together with students from all grades to represent our athletes here at Molloy."
Read our upcoming Beehives for more information about two other new clubs: Pre-Med Career Club and The Music Club!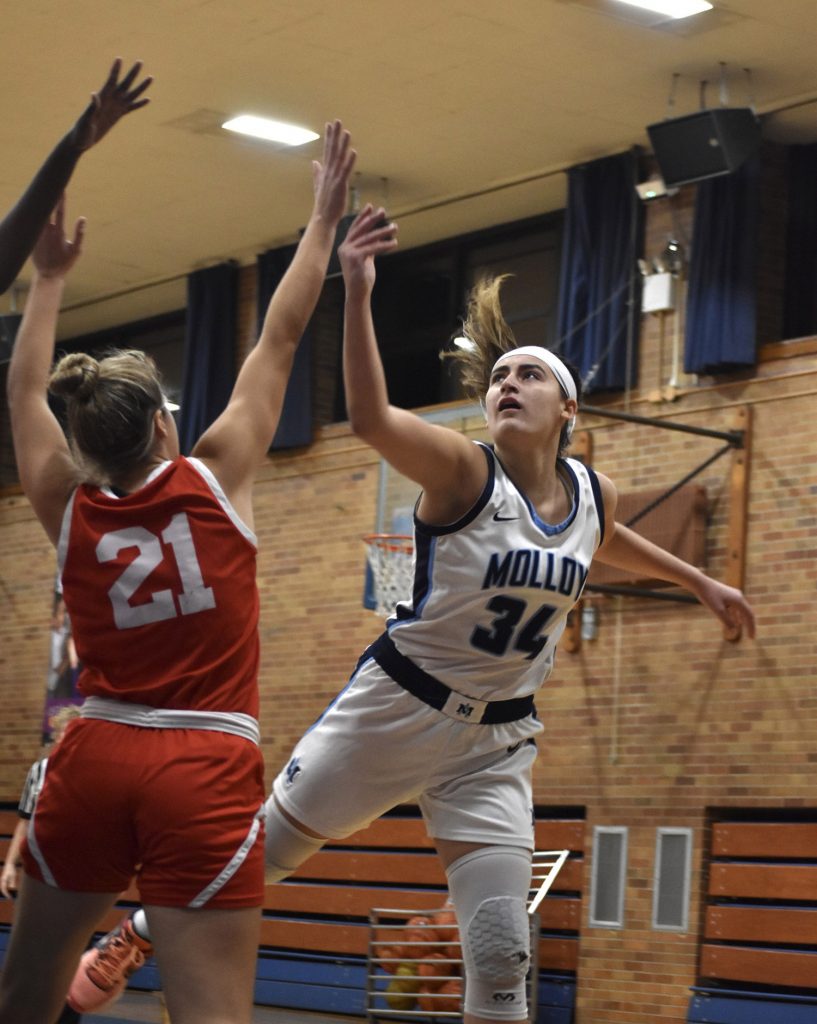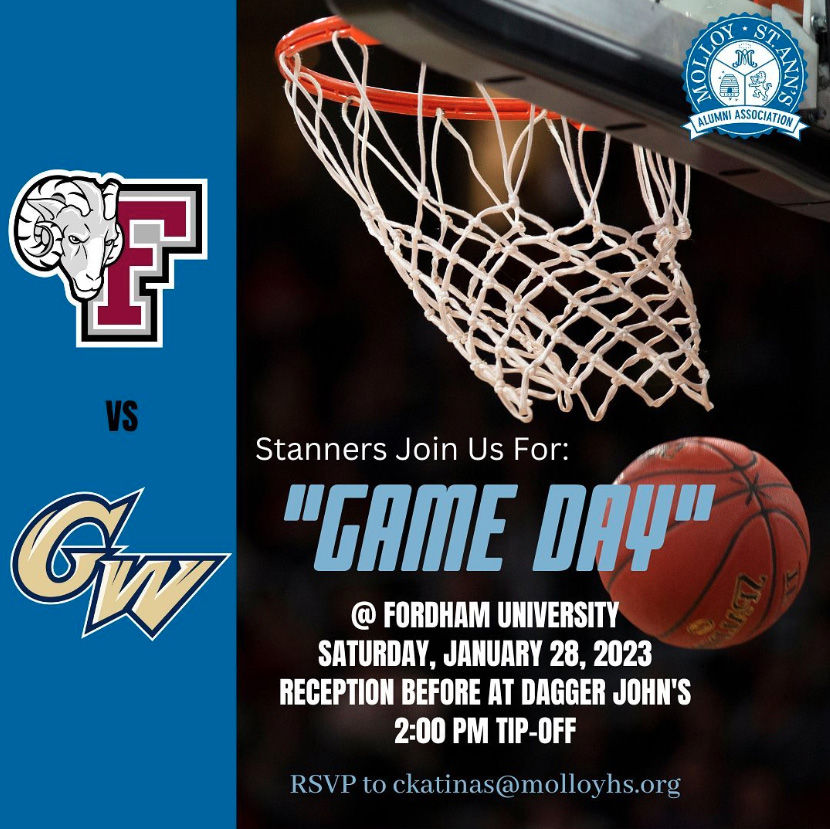 ---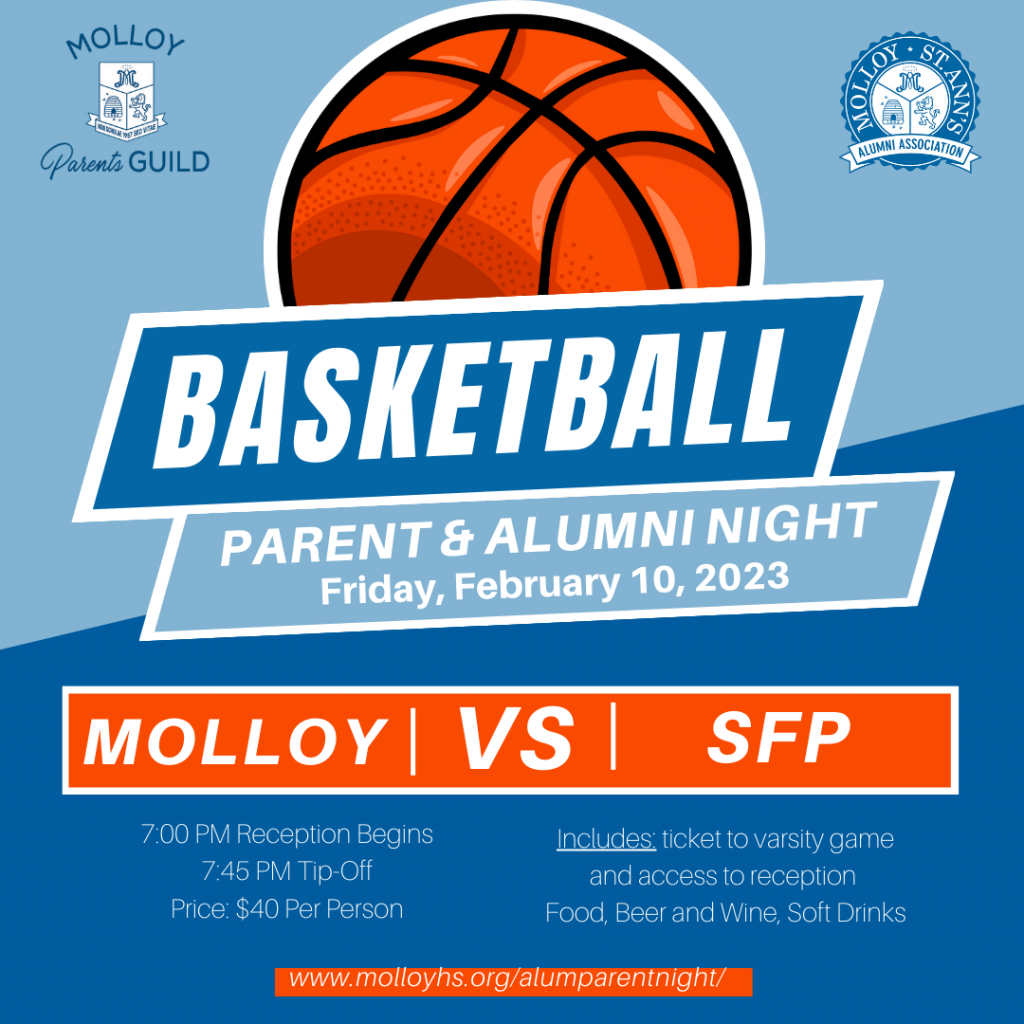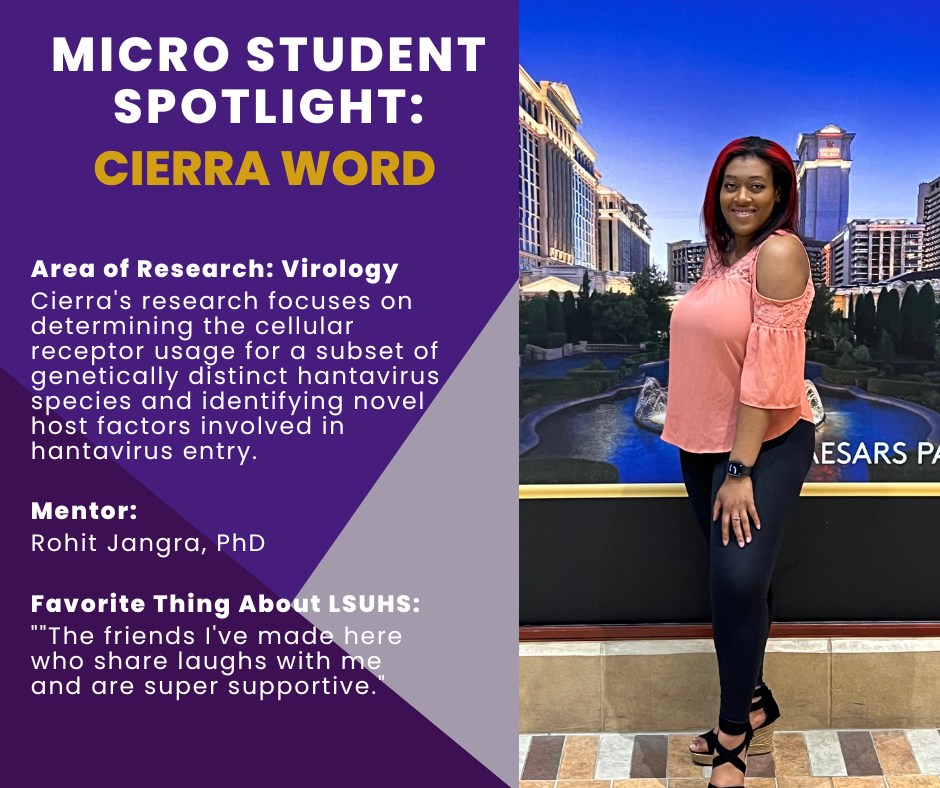 Congratulations to Cierra Word '17, who was recently highlighted by LSU Health Shreveport Department of Microbiology and Immunology! Cierra is a virology research student studying hantavirus pathogenesis under mentor Dr. Rohit Jangra, PhD. She previously earned a B.S. in Biomedical Sciences from the University of Central Florida. According to LSU, Cierra is a Registered Pharmacy Technician, she is a former D1 softball player, she enjoys writing stories, singing, and drawing, and she loves Cajun food. You can read more about Cierra in the "Micro Student Spotlight" by clicking the thumbnail to the right. Great work, Cierra!
---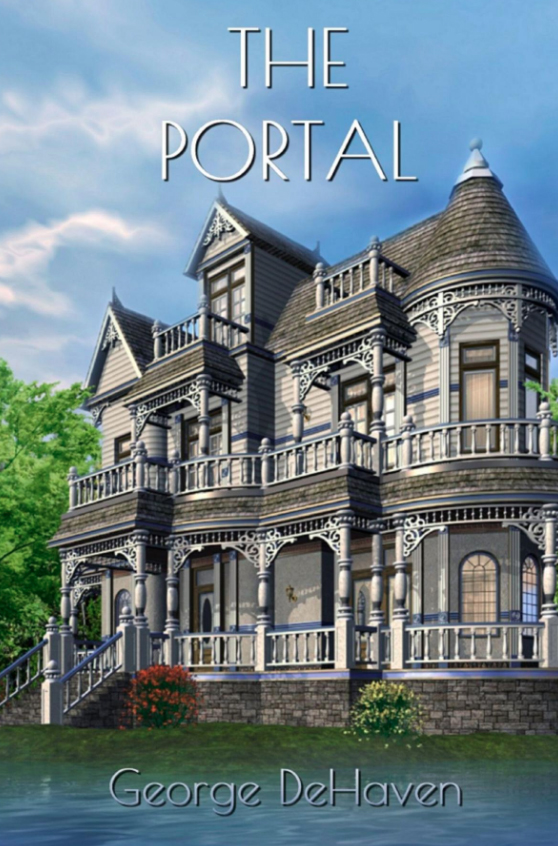 George DeHaven '72 is proud to announce the publication of his first novel: The Portal. George shares, "The Portal is a time travel story which takes place in present day Brooklyn Heights and 1861 New Orleans, just as the Civil War begins." The novel is available for purchase at Amazon and Barnes & Noble. Congratulations, George!
---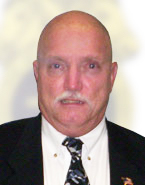 Jim Gookins '67 has retired after 42 years as a Teamsters Union official (20 years) and UPS driver (22 years). He retired as the Principal Officer of Teamsters Local 991, Mobile, AL and Secretary/Treasurer of Teamsters Joint Council 75 for Florida, Georgia and Alabama. Jim served on both the Teamsters National and Regional Negotiating Committees during UPS contract negotiations. He was the Teamsters Chairman for the Southern Region UPS Discharge Grievance Committee. Jim shares, "I am looking forward to spending time with my three children and six grandchildren and traveling. I owe my success to the work ethic provided at Molloy and by Mr. Curran as the baseball coach." Jim is a graduate of Seton Hall University, where he earned a BA in Business. He later attended Florida State University where he earned an MS in Education. Jim currently resides and will retire in Tallahassee, Florida.


We are saddened to share the passing of Br. Gerald Doherty, FMS, on January 23, 2023. Br. Gerald previously served as Chair of the Mission Committee on Molloy's School Board. Please join us in prayer for Br. Gerald and the Marist Brothers. | Click Here for More Information
---
Please pray for the repose of the soul of John Daly '62, who passed away earlier this week.
---
Please pray for the repose of the soul of George T. Ferguson, Jr. '86, who passed away on January 11, 2023. | Click Here for Obituary