Stanner Alumni Reunion – NEXT WEEKEND!
When: Saturday, November 4th
Where: Molloy
Who: Classes ending in 2 & 7
Contact: Matt Rizzotti '04
Ticket Prices: See registration link
The Stanner Alumni Reunion is NEXT WEEK! Alumni from years ending in 2 or 7 (not including 2017) are encouraged to register for the Reunion by the October 31st deadline. Your admission includes cocktail hour, dinner, dancing, open bar, nostalgia, and more. Here are few important notes:
4:30pm – Early check-in begins
5:00pm – Mass of Remembrance (celebrated in the Ralph DeChiaro Theater)
6:15pm – Cocktail receptions for each class (see staff upon arrival)
7:15pm – Dinner, Dessert, Class Photos, Dancing, and more!
Valet parking will be available. Discounted hotel rates are available upon request.
Please help us spread the word to your classmates!
We are anticipating over 450 guests, so we strongly urge you to reserve your spot as soon as possible if you plan to attend. Click the button above to register online. If you did not receive your invitation in the mail in September, please contact us to update your address. For more information contact event organizer Matt Rizzotti '04 at mrizzotti@molloyhs.org or 718.441.9210.
---
Alumni New England Event – 3 WEEKS AWAY!
When: Wednesday, November 15th
Where: Two Roads Brewery (Stratford, CT)
Who: New England/Connecticut Alumni (Ages 21+)
Admission: $25 per person
Contact: Matt Rizzotti '04 | 718.441.9210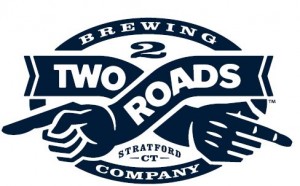 Alumni living in and around New England are invited to join members of the Stanner Alumni Center at Two Roads Brewery in Stratford, Connecticut, for our second New England/Connecticut Alumni Chapter event on Wednesday, November 15th. Your ticket includes dinner and drinks for the evening. Join us for the fun as we catch up with our Stanners north of NYC. Spouses and family members ages 21 and up are welcome. Register online using the button above or contact Matt Rizzotti '04 for more information.
---
Badges Night / AMHS Basketball – SAVE THE DATE!
When: Thursday, December 7th | Time: TBD
Where: Archbishop Molloy High School
Contact: Joe Sommo '03 | 718.943.3148
Online registration will open in early November
Members of our Badges Alumni Network are invited to join us on Thursday, December 7th for a special reception. This event, sponsored by our Badges Alumni, is also open to all other Stanners as well. Your admission includes food, beverages, and other refreshments as well as VIP seating for the game of the night featuring Molloy's boys varsity basketball team. Save the date, bring a friend, and come out to Molloy on December 7th! Please contact Joe Sommo with any questions.
---
Alumni Race at Van Cortlandt Park
When: Saturday, November 11th | 12:15PM
Where: Van Cortlandt Park
Contact: Frank Gambino '74
Alumni of all ages are invited to participate in this year's Alumni Race at Van Cortlandt Park. This annual race pits Stanners against alumni of other high schools, while current student-athletes participate in Varsity City Championship races throughout the day. In 2015, Molloy alumni finished in third place, while 2016 saw our Stanners jump up one spot to second place. Could 2017 hold a first place finish? Register via the link above and give us all you've got! Contact Coach Frank Gambino with any questions.
---
Celebrating 125 Years of What Matters
When: Wednesday, November 22nd | 11:00am
Where: Archbishop Molloy High School
Who: All members of the Stanner family
Contact: alumni@molloyhs.org | 718.441.9210
Archbishop Molloy High School is set to celebrate the 125th Anniversary of St. Ann's Academy / Molloy on with a special Mass on Wednesday, November 22, 2017. The Mass will take place here at Molloy and coincide with our annual Thanksgiving Liturgy, serving as a symbolic homecoming for our community. All alumni, students, family members, and friends of St. Ann's / Molloy are invited to attend this historic occasion as we celebrate 125 Years of What Matters. Come show your Stanner pride and reflect on the lessons you've learned in the Marist Tradition.

Summer Renovations Realized – Part Three – Step Inside Molloy's New Video Broadcast Studio!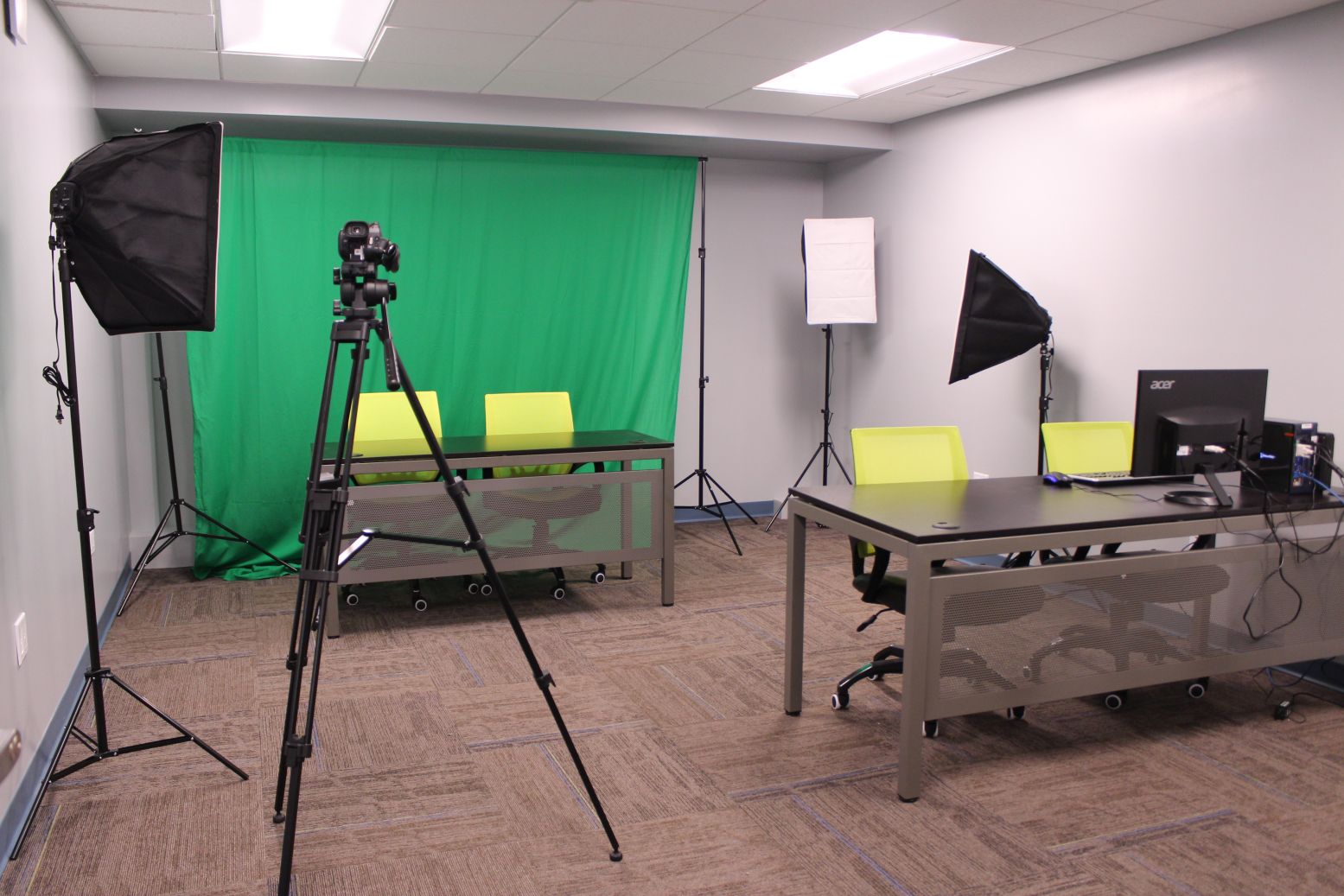 One of the main goals of Molloy's 2016 Walkathon has now been realized with the completion of our very first Video Broadcast Studio. The studio is a newly built space located on Molloy's sub-floor in an area previously occupied by storage and the old track and field coaches' office. This addition is the latest development in a growing trend of technological advances at Stanner High, which are all designed to enhance our curriculum, keep Molloy current, and improve and diversify student life.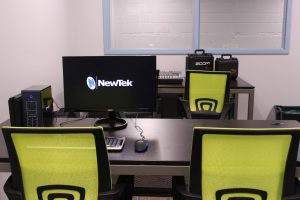 Molloy's new Video Broadcast Studio is outfitted with two Canon XA35 Professional Camcorders, high-end tripods, a green screen, studio lighting, an audio mixing board, and several post-production work stations. Each station features either a laptop, tower PC, or all-in-one Mac. "The work stations are considered state-of-the-art 'video in a box' stations," said IT Director Mr. CJ Mallia, noting that each one is built specifically for video creation. This includes Final Cut Pro and other essential editing software utilized by many professional video editors in the TV and film industry. Mobile audio and video equipment is also available to students for outdoor and remote projects. The Video Broadcast Studio is also furnished with energy-efficient lighting, new carpeting, and a central air cooling unit.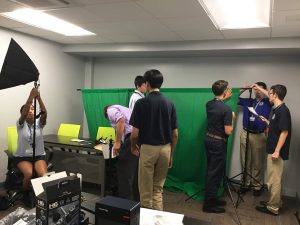 The studio provides a dedicated home for Molloy's Video Broadcast Club, which was founded several years ago. Moderated by Mr. Brian Klimas '98, the club will focus on fun and informative video projects that will serve the school community both internally and externally. One of the club's first projects involved filming and editing a promotional video to build hype for the 2017 Walkathon. In addition, the green screen and news desk provide the potential for a newscast style program. Principal Penikas has said he hopes the club will be able to help facilitate live morning news announcements streamed to every classroom later this school year. The Beehive will keep a close eye on the club and share some of their projects with you in future issues. Thank you to our students and their families for their support of last year's Walkathon, which has made this amazing new Video Broadcast Studio a reality for present and next generation Stanners. (Pictured: Video Broadcast Club sets up their new equipment. Photo by Jennifer Marry '19)
---
Andrew Harvey Memorial Fun Run Race Results
In our last Beehive, we unfortunately omitted the race results of this year's farewell Andrew Harvey Memorial Fun Run. We would like to share those results with you in this week's issue. Congratulations once again to our top finishers and to all of our runners for supporting our final Fun Run.
---
Around the School
Fall Open House Welcomes Future Stanners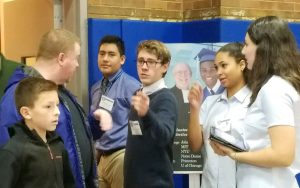 Molloy's fall Open House on Sunday, October 15th, was a great success! Over 5,000 visitors toured our six acre campus throughout the day, getting to know our school's students, faculty, programs, and Marist values inside and out. The hard work of our administration and faculty, student, parent, and alumni volunteers, and our facilities and kitchen staff (chocolate chip cookies!) helped create a welcoming atmosphere that we hope left a lasting impression on elementary level students and their parents as they consider their next steps. "Our Open House ran smoothly and efficiently, and I received a ton of fantastic feedback about the level of information and engagement our guests received," said Principal Darius Penikas. (Pictured: Sophomore James Galeno '20 and classmates direct visitors at Open House)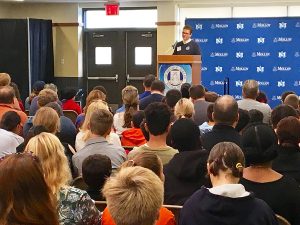 Part of what made the day run smoothly was the carefully planned guest itinerary. Admissions Director Dr. Leslie Poole-Petit, Ed.D, and Admissions Coordinator Jonathan DiDonato '01 were the architects behind the schedule of events. Each visitor was welcomed upon arrival and directed to a brief presentation in the student cafeteria, where student speakers shared their Molloy experiences to hundreds of visitors every half hour (pictured left). Following each presentation, dozens of student tour guides accompanied small groups of visitors around the school. Each tour began in a different location to avoid overlap. Following the guided tour, visitors had the option to explore the campus on their own. Teachers from each academic department were available for conversation in the Jack Curran Gym, while all sports and activities were represented in the Capt. Anthony Marsloe Gym. Alumni, student, and parent volunteers also greeted visitors and shared their positive perspectives about Molloy. Music, dance, theater, and scientific presentations rounded out what was an informative and thoughtful program. Accepted students will be invited to attend a follow-up Open House in early 2018 as they make their final decisions.
Thank you to our faculty, staff, volunteers and visitors for making our fall Open House an amazing day.
---
Cole Anthony '19 Featured in Vice Sports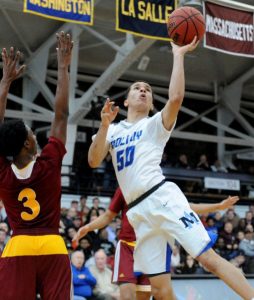 In an article recently published by online news outlet "Vice Sports", Molloy's Cole Anthony '19 was described to as "the best high school point guard in the country." Cole's feature in the publication is the first of a sixteen part series highlighting talented high school athletes across the United States that are poised to break out as "national superstars". Journalist Michael Pina shines a spotlight on Cole's work ethic, daily routine, style of play, self-discipline, and less serious outlets (like video games). The article also features awesome photography by Ray Lego. Cole, his nationally ranked teammates Moses Brown '18 and Khalid Moore '18, and a full squad of outstanding players are looking to build on last year's success, which saw them march all the way to the city championship game. Falling to Cardinal Hayes in the final seconds of that game only increased their motivation to take the trophy home in 2018. Check out the Vice article below, and don't miss out on CHSAA league action at Molloy this season! Visit www.molloyhs.org in the coming weeks to view our athletic calendar. (Photo courtesy Damion Reid / News 12 Varsity) | "Cole Anthony Wants to Revolutionize Basketball (And Play Zelda)" — Vice Sports
---
Administration Initiates "Safe Students Online"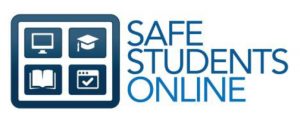 In early October, Molloy administrators rolled out a new initiative known as "Safe Students Online", a social media protection program that will pilot with this year's freshman class. A description of the initiative is as follows:
Safe Students Online is a program that will allow schools to be proactive in helping parents address some of the negative issues related to students' use of social media. School officials will provide access to the program, but parents are responsible for activating and using their memberships. Parents would set up monitoring of their child's social media activity and receive alerts only when inappropriate activity is detected. School administrators will never view the students' activity or alerts.
Parents and students have been informed of the program and are encouraged to support it through their own positive participation. "As an administration we have been upfront with our students about this program, and we have encouraged them to be open with their parents about their participation," said Principal Darius Penikas. "Literature we have distributed explains that the program is not intended to spy on students' online activity, but rather it attempts to strike a balance between protection and privacy." Learn more by viewing the PDF links below:
Safe Students Online Announcement | SSO Program Overview
---
Guest Speaker on Science & Cyber-Security
In early October, Dr. Vincent Scovetta, a college professor and researcher in the disciplines of Computer Science and Cyber-Security, served as a guest speaker in Ms. Boral's AP Computer Science Principles class. Dr. Scovetta shared his experiences in web development, large data systems, factors that affect how we manage information, social networking, and issues of privacy and ethics in information systems. This special visit was made possible by our friends at Long Island University Post.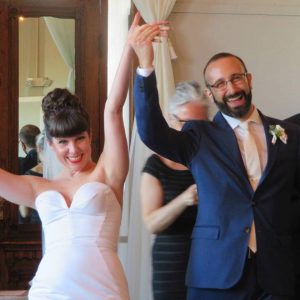 Beehive editor and Alumni Communications Director Joe Sommo '03 of Queens, NY, was married to Beckie Stravers of Vinton, Iowa, on Friday, October 20th at The Metropolitan Building in Long Island City. Their wedding was witnessed by 86 close family and friends, including Best Man John Sommo '95, groomsman Mike Mayer '03, and longtime friend Ivan Pereira '03. (Sorry for the irregular Beehive schedule in October. This is why!) (Pictured below left: Ivan Pereira '03 and fiancé Theresa Basile, Joe Sommo '03, Mike Mayer '03 and wife Jackie Mayer. | Below right: John Sommo '95)
---
This past summer, Johannes M.P. Knoops '80, Associate Professor of Interior Design at FIT/SUNY, "clearly illustrated the true location of the 1500 AD printing press of historical figure Aldus Pius Manutius" during a three week residency at the Branca Center of the Cini Foundation on the Island of San Giorgio, Venice. Professor Knoops' analysis of various historical maps and a digital reconstruction of the Campo San Augustino in the 16th Century now clarify the location of the ancient printing press belonging to Manutius, who was a Venetian humanist,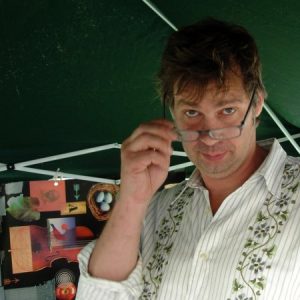 scholar, educator, printer, and publisher (1452AD-1515AD). Manutius is credited with inventing the first italic typeface, establishing the modern use of the semicolon, and popularizing books in the form of the octavo. According to Professor Knoops' research, existing memorials dedicated to Manutius celebrate his achievements at the wrong location. With the true location of the Aldine Press firmly established, proposing a new memorial at the correct location is Professor Knoops' next challenge. The building in question is currently the home of a popular restaurant. A grant from the FIT Faculty Development Grants Committee will continue to aid Professor Knoops' efforts. In addition to this historical breakthrough, the museum of the Ten Mile River Boy Scout Camps opened for the camps' 90th anniversary with a complete re-design. Professor Knoops developed and implemented its exhibition design. Founded by Franklin Delano Roosevelt in 1927, the camps' history is illustrated through an archive of images, artifacts, and memorabilia. Located in Narrowsburg, New York, it is free and open to the public. Learn more at https://www.tmrmuseum.org.
---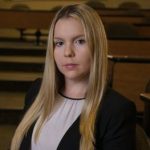 Barbara Lucas '09 is a graduate of Hofstra Law (May 2017). After interning at several law firms during her college years, including one in Brazil, Barbara is now working as a law clerk pending the NYS bar exam results. She is gaining valuable experience at a firm based in Garden City, New York, where she is responsible for NYS Workers' Compensation and other cases.
---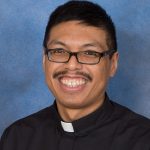 Br. Jonas Verdeflor '98 made his first vows of poverty, chastity and obedience with the Oblates of the Virgin Mary (OVM) on Saturday, August 5, 2017. The Oblates are dedicated to helping people encounter Jesus and his mercy in the Spiritual Exercises of St. Ignatius and the Sacrament of Confession. Currently, in Brother Jonas' fourth year of formation, he is taking theology classes at St. John Seminary in Brighton, Massachusetts. "God willing, in five years, I will be ordained to the priesthood," said Br. Jonas.
---
Prosecutor Christopher C. Caffarone '93 has been named Deputy Chief of the Long Island Criminal Division of the Eastern District of New York's branch of the U.S. attorney's office. Caffarone has been a member of the office since 2008 and has been credited with the investigation, arrests, and convictions of a dozen defendants from street gangs on Long Island. Caffarone has also prosecuted high profile fraud cases, securing the convictions of the operators of several Ponzi schemes. Caffarone is a cum laude graduate of the New York University School of Law and has been a supervisor in the Long Island office since last 2016. He is expected to continue his duties as branch manager. (Source: Newsday)
---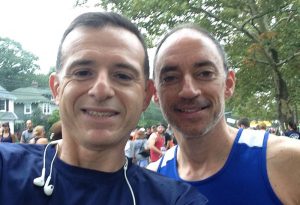 Two Stanners from the Class of 1986 ran into each other at the Great Cow Harbor 10K race in East Northport, Long Island on September 16th. Pictured are Matt Genova '86 (left) and Joe Savino '86.
---
Stanners, let us know if you're running in the NYC Marathon in November. We would love to highlight your photos and finish times!


We are saddened to share the passing of Joseph Zielinski '77 on June 18, 2017. Joseph found work and great joy driving for Volunteers of America. His family also shared that he loved Archbishop Molloy High School. He was last living in Bradenton, Florida. Please keep Joseph and his family in your prayers.

We are saddened to share the passing of Joseph Fontana '57. Joseph, a resident of Fort Lauderdale, Florida, passed away suddenly in June 2017. Please keep Joseph and his family in your prayers.