Alumnae Network Yoga & Brunch
When: Sunday, February 4th, 2018 | 10:30 AM
Where: Archbishop Molloy High School
Who: Alumnae & Friends
Admission: Free!
Contact: Matt Rizzotti '04 | 718.943.3186
Join us on Sunday, February 4th at Molloy for a Yoga + Meditation session led by professional instructor Jenn Kelleher '04. The yoga session will be followed by a light brunch. This is a great opportunity to connect with other alumnae, detox after the busy holiday season, and set your intentions for the new year.
The event will begin at 11:00 AM (doors open at 10:30 AM. Admission is free. Participants are asked to supply their own yoga mats for the session. Bring a friend! Register each guest by clicking the link above or contact Matt Rizzotti for more information.
---
Come See Boys Varsity B-Ball at SNY Tourney, Watch on ESPN
SNY Invitational Tournament – Jan 26 & Jan 27, 2018 at City College of NY — REQUEST TICKETS
Feb 2 on ESPNU 5:30pm – ESPN HS Basketball Showcase – AMHS @ CTK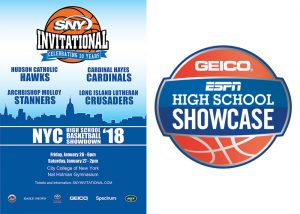 Alumni are invited to support our boys varsity basketball team on Friday, January 26th and Saturday, January 27th. Molloy is set to compete in the highly publicized SNY Invitational Tournament as one of four outstanding teams. Also featured will be Hudson Catholic, Cardinal Hayes (reigning city champs), and Long Island Lutheran. Molloy will play both days regardless of Friday's results. Come out and help Molloy have the largest cheering section! | Click Here to Request Tickets
Molloy will also be featured as part of the GEICO ESPN High School Basketball Showcase on Friday, February 2nd. Molloy will play at Christ the King, and the game will air at 5:30pm on ESPNU. Check local listings for channel information. | More Information
---
Winter Open House
When: Thursday, January 25, 2018 | 6:30PM
Where: Archbishop Molloy High School
Who: Accepted Students and their Families
Molloy will host its Winter Open House for accepted students and their families on Thursday, January 25th. This is a great chance to learn more about the learning and growing opportunities that Molloy offers. Representatives from all academic departments, clubs, and sports teams will be available to answer questions and provide more details about our programs. If your son or daughter has been accepted into our Class of 2022 and is still considering their options, please attend our Winter Open House to help make their final decision that much easier. For more information please call 718.441.2100 or email admissions@molloyhs.org.

Molloy Welcomes Over 100 Alumni for Basketball Reunion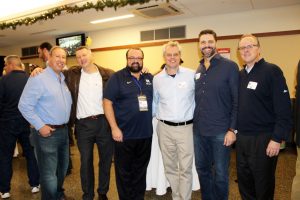 Molloy basketball has been getting quite a lot of press this year. It comes as no surprise, as our programs, particularly our boys varsity team, are performing very well. With the buzz traveling far and wide this season, the Stanner Alumni Center took the opportunity to reach out to its former basketball players. The response was wonderful, and on January 12th, we welcomed over 100 basketball alumni for a special reunion. Those in attendance represented six decades of Stanners, including from our all boys and coed eras.
The Reunion was held on the night of a triple header pitting Molloy's freshman, JV, and varsity boys basketball teams against St. Francis Prep. Guests were invited to enjoy a private reception as well as VIP seating in the Jack Curran Gymnasium throughout the evening. We are happy to report that the night ended with a triple header sweep,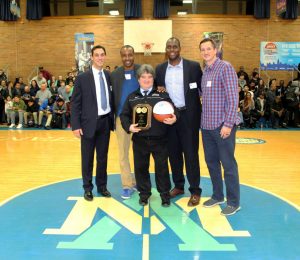 capped off by a convincing 72-47 varsity win. The team has since improved to an 8-5 league record.
There were many outstanding past players in attendance, among them Otoja Abit '03 (St. John's University), Uka Agbai '99 (Boston College), Sundiata Gaines '04 (University of Georgia, NBA), Ralph James '87 (Harvard), Bill Kahn '63, Elise Lontos '10, Jessica McEntee '05 (NYU), Whitey Rigsby '74 (Villanova), and John Sikiric '01 (Queens College). It was Abit, Agbai, and Sikiric who helped create a special moment at center court prior to the start of the varsity game. The three alumni standouts presented Coach Fran Leary with a plaque in recognition of his 30 years of service to the Molloy basketball program (pictured). Leary had served as assistant coach for the late Jack Curran and continues to fulfill that role with current head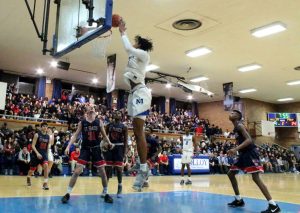 coach Mike McCleary. Additionally, a moment of silence was held prior to tipoff in remembrance of the late Mrs. Anne Lonergan in recognition of her dedication to and support of Molloy's basketball program.
"We had a great night celebrating with our basketball alumni, including some who we haven't seen in many years," said Alumni Development Officer and event organizer Matt Rizzotti '04. "We hope that this reunion will inspire other alumni to consider returning to Molloy for more basketball reunions in the coming years." Alumni interested in these events or reconnecting with the Stanner community are encouraged to contact Matt at mrizzotti@molloyhs.org or 718.943.3186.

---
Employment Opportunity w/Metropolitan Data Corp.
An employment opportunity was recently shared by a proud Stanner alum. It is geared toward young alumni/recent Molloy graduates.
Position Available: Scanning Assistant (Entry Level)


"Metropolitan Data Corp. is a full service scanning and document management facility. As a firm, Metro Data Corp. is home to the largest privately owned building plans library. Its Electronic Document Management System allows for the unlimited storage of architectural, engineering and construction plans and supporting documentation. Metro Data Corp provides the ability for its clients to have a Digital Plans Room in the clouds."
For more information about this opportunity, including experience requirements and where to submit your resumé, join Molloy on www.LinkedIn.com … search "Archbishop Molloy High School Alumni" under Groups and submit a request to join. Once a member of the group, you will have full access to this and other employment opportunities as they arise. Special thanks to our friends at Metro Data Corp. for sharing this opportunity.
---
Around the School
Moses Brown '18 Named McDonald's All-American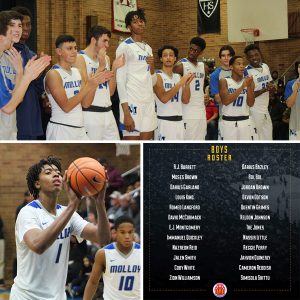 Congratulations to senior Moses Brown '18, who earlier this week was named to the 2018 McDonald's All-American Games roster! The event will take place on March 28th at Philips Arena in Atlanta. Moses is Molloy's first All-American in basketball since former NBA All-Star Kenny Anderson '89. Moses also recently scored his 1,000th point on January 6th vs. Amityville High School. Only 14 players have surpassed 1,000 points in the history of Molloy basketball. Moses has since entered into our top 10 scorers all-time. Much is being written in media publications about where he will decide to attend college next year. Check out our "In The News" section in the right column for a few links about Moses and his choices. | Pictured top right: Teammates applaud for Moses after his 1,000th point is acknowledged prior to the game on January 12th. Photos by Joe Sommo '03. Click thumbnail to view full boys roster.
---
Molloy Announces Plan for College Level Robotics Course (Fall 2018)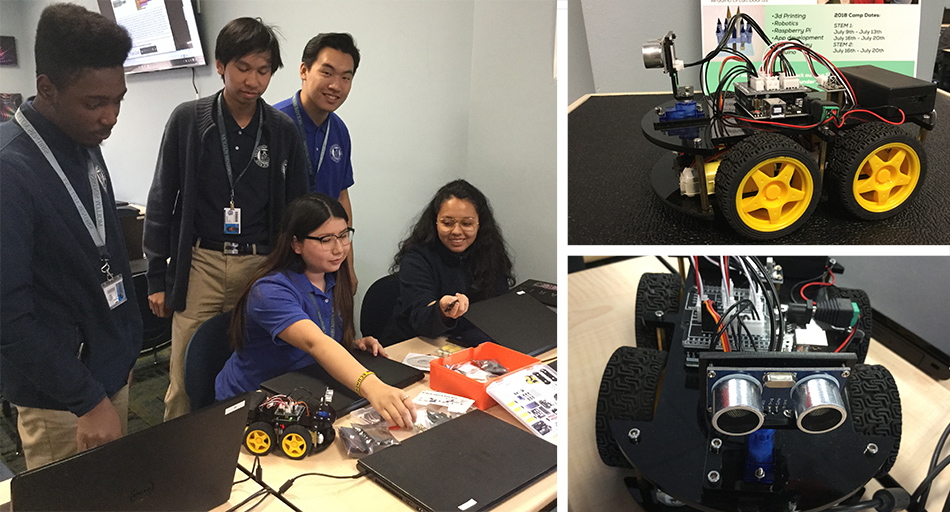 Principal Darius Penikas announced this week that Archbishop Molloy High School has a plan in place to introduce a college level Robotics course beginning fall 2018. Students who enroll in the course would have the opportunity to accumulate college credits in conjunction with LIU Post. Dr. Vincent Scavetta, a professor at the university, would co-teach the course periodically alongside Ms. Edit Boral, currently in her second full year teaching at Molloy. This unique arrangement would be required by LIU Post in order to facilitate college credits.
Robotics would be a one semester course open to seniors and appeal to students who are interested in circuitry and circuit programming. Students would learn theory as well as through the hands-on designing and programming of physical models. "We are thrilled by the potential of partnering with LIU Post to bring a robotics experience to our students," said Principal Penikas. "We look forward to continuing to innovate and develop new opportunities for Stanners to learn and gain experience in the vastly important field of computer science."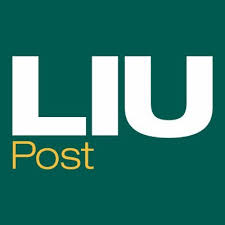 LIU Post would become the fourth university to offer college credits to Molloy students. The others include SUNY Albany (Science Research), St. John's University, and Seton Hall University. The Albany program has placed Stanners in internships and fellowships in hospitals and schools around New York City, providing critical experience and countless long-term benefits before they ever attend college.
The introduction of robotics would represent another step in Molloy's continued commitment to developing and expanding its STEM offerings. Courses that have been added over the past several years include AP Computer Science Principles, Advanced Computer Graphics, and AP Computer Science Java Programming. Additionally, Molloy features extracurricular activities including IT Club, STEAM Club, and Girls Who Code Club, all of which offer additional learning and creative opportunities outside the classroom.
In summer 2017, Molloy hosted its first ever STEM Camp, which invited 6th, 7th, and 8th grade students to a two week experience focused on age appropriate projects, lesson plans, and field trips. After great success, the camp is expected to run again in summer 2018. Registration will open in February, and interested parents and students are encouraged to visit www.molloyhs.org for future announcements.
---
Broadcast Club Streams Inaugural "AMHS Live" Program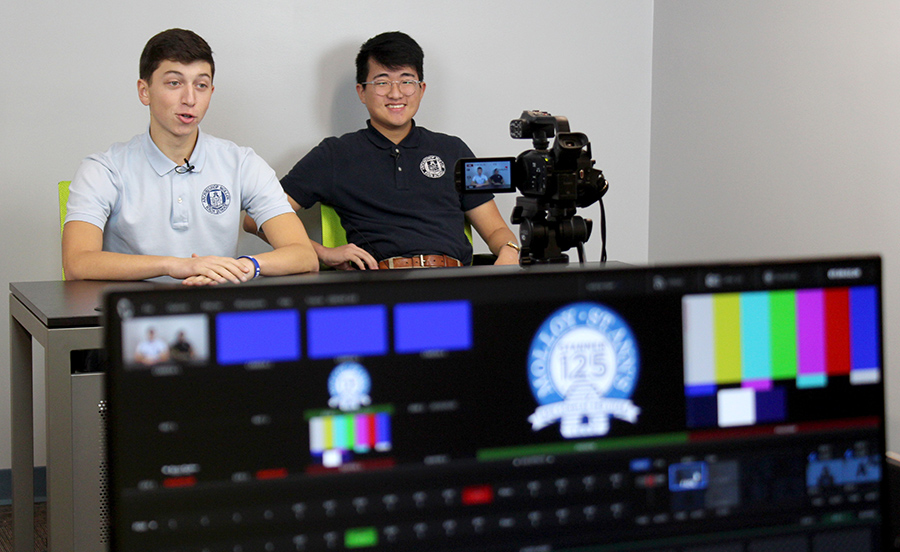 In October, we unveiled Molloy's brand new Video Broadcast Studio. The space was added to our sub-floor thanks in large part to the fundraising results of the 2016 Walkathon. The studio is outfitted with professional work stations, camera, audio, and lighting equipment, and editing and streaming software. These additions give Molloy's budding Video Broadcast Club a dedicated home to work and create. They also help place a greater emphasis on video production projects that enrich student life.
On Friday, January 12th, the Video Broadcast Club successfully live-streamed their inaugural "AMHS Live" program. The first of its kind in Molloy history, the program featured anchors Vincent Cataldo '18 and Jiho Chang '18 as they read the morning announcements during homeroom. The entire segment lasted a little over a minute, but it was nonetheless a historic moment for Molloy. It represents another step toward our school's goal of implementing new technology and offering our students the most modern and invigorating education possible. The club broadcast the morning announcements once again the following Friday on January 19th, this time with anchors John Zeihl '18 and Anesia Whitfield '18. After the buzz created by the program last week, there were noticeably more crew members behind the scenes for the second broadcast. As the club continues to produce content and grow in membership, we expect to share some of their projects with our alumni community. For now, the club will continue to get comfortable in their new surroundings and continue to make Molloy history.
---
Help Ms. Safrey & Mr. Sheehan Win "LifeChanger of the Year"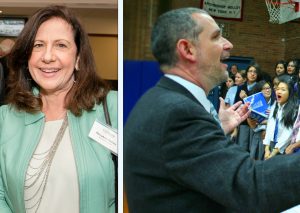 Stanner alumnus James Carlino '97 has nominated two of Molloy's outstanding educators, Ms. MaryAnn Safrey and Mr. Jim Sheehan '75, for the "LifeChanger of the Year" award.
LifeChanger of the Year is an annual program, sponsored by the National Life Group, recognizing K-12 educators and school employees across the country. The program celebrates those who are making a significant difference in the lives of students by exemplifying excellence, positive influence and leadership. All members of the Molloy community are encouraged to help Ms. Safrey and Mr. Sheehan win the grand prize ($5,000 individual cash prize, $5,000 grant for Molloy.
Get more information about how you can help them win: Click Here

College Guidance Hosts Alumni Panel Discussion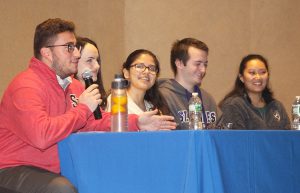 Five young alumni recently volunteered at Molloy as part of a college panel geared toward sharing their experiences with our current high school students. Robert Dittus '15 (St. Michael's College, Vermont), John Fenner '15 (St. John's University), Carolina Jaime '17 (Binghamton University), Donna Kim '17 (Emory University), and Lillian Mangialino '15 (Baruch College) represented a diverse panel of college students attending school in New York City and away from home. Their areas of study include Education, Business Management, Psychology, Pre-Health, and Business Administration, enabling them to answer a broad range of questions. The panelists discussed the benefits of dorm life versus commuting locally, balancing school and work, average school and class sizes, how to make friends in new surroundings, how to write a 12 page paper, how to be an effective self-advocate, and how to accept more responsibility and heightened expectations from professors.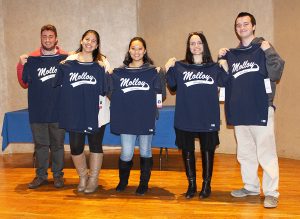 Attendees, which included students and their parents, offered questions during a Q&A session, many of which focused on the application process and internships. College Guidance Counselor Mr. Gus Esgro was pleased with the panel event. "The alumni answered questions candidly and provided interesting perspectives about their college experiences," said Mr. Esgro. "I hope that the students and their parents all took something away from the discussion as they prepare to take on the college application process. I also hope that interest in these types of college events will continue to grow within our community. I can't emphasize enough how useful it can be to come out and hear from these college students." A College Night featuring university representatives is planned for March 13th, while an NCAA College Athlete Night is scheduled for 7pm on February 27th. Alumni interested in participating in future panel discussions are encouraged to contact alumni@molloyhs.org. (Pictured left to right: John, Carolina, Donna, Lillian, and Rob)
---
Class Updates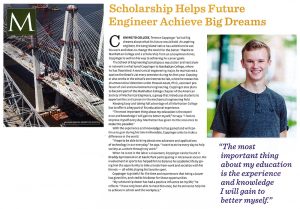 Terence Coppinger '16 is a sophomore at Manhattan College. An aspiring engineer, Terence was featured in the school's fall 2017 magazine. He was highlighted as a motivated mechanical engineer who has earned a spot on the Dean's List each semester so far. The spotlight also references his lab work and plans to join the Manhattan College chapter of the American Society of Engineers. "The most important thing about my education is the experience and knowledge I will gain to better myself," Terence says in the article. Terence's full comments can be read by clicking the thumbnail to the right. (Photos and quotes courtesy of Manhattan College)
---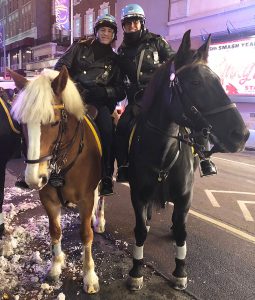 Pictured left are PO Joe Savino '86 and PO Lauren Howard (Diffendale) '04 protecting The Theatre District in Manhattan. "Lauren wasn't even born yet when I graduated from Molloy in June 1986! Feeling old right about now," joked PO Savino.
---
Paul Jahn '75, after working for NEAMI for 24 years, retired in June 2017 and moved to North Carolina. Paul made the move with his wife Maribeth and daughter Emily. The Jahn family has since been enjoying the beach, pickleball, and the great weather.
---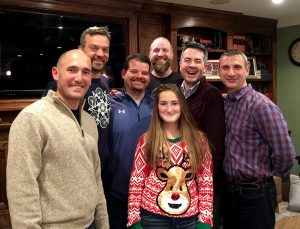 We received this great photo from a Stanner Christmas gathering in December. Pictured from the Class of 1994 are Dave Tsoupros, Pete Roethel, Rob O'Donohue, Ed Gobbo, Dan Murphy, and Roberto Broegg. Future alumna Sophie Tsoupros '21 also took advantage of the photo opp!


We are saddened to share the passing of Kenneth Keegan '71, brother of Richard Keegan '70 and Scott Keegan '76, on January 13th in Santa Cruz, California. The Keegan family will celebrate Kenneth's life on Saturday, February 3, 2018 at O'Reilly's Funeral Home in Rosedale, NY, from 10:00am – 12:00pm. Friends are welcome. The Keegan family thanks you for your support. Please keep Kenneth and his family in your prayers.

We were recently informed of the passing of Timothy Liello '95 on January 13, 2017. Please keep Timothy and the Liello family in your prayers.

We ask you to join us in prayer for the repose of the soul of Doris McHugh, mother of Jim McHugh '70, Gary McHugh '74, and Michael McHugh' 77.

Please pray for the repose of the soul of Catherine Lang, mother of Robert W. Lang '70.

We are saddened to share the passing of Maria Rivadeneira, mother of Fabian E. Rosero '89. Please keep Maria and her family in your prayers.